Andre Iguodala opened up about the time when the Golden State Warriors took their practice sessions lightly because they knew nobody could stop them.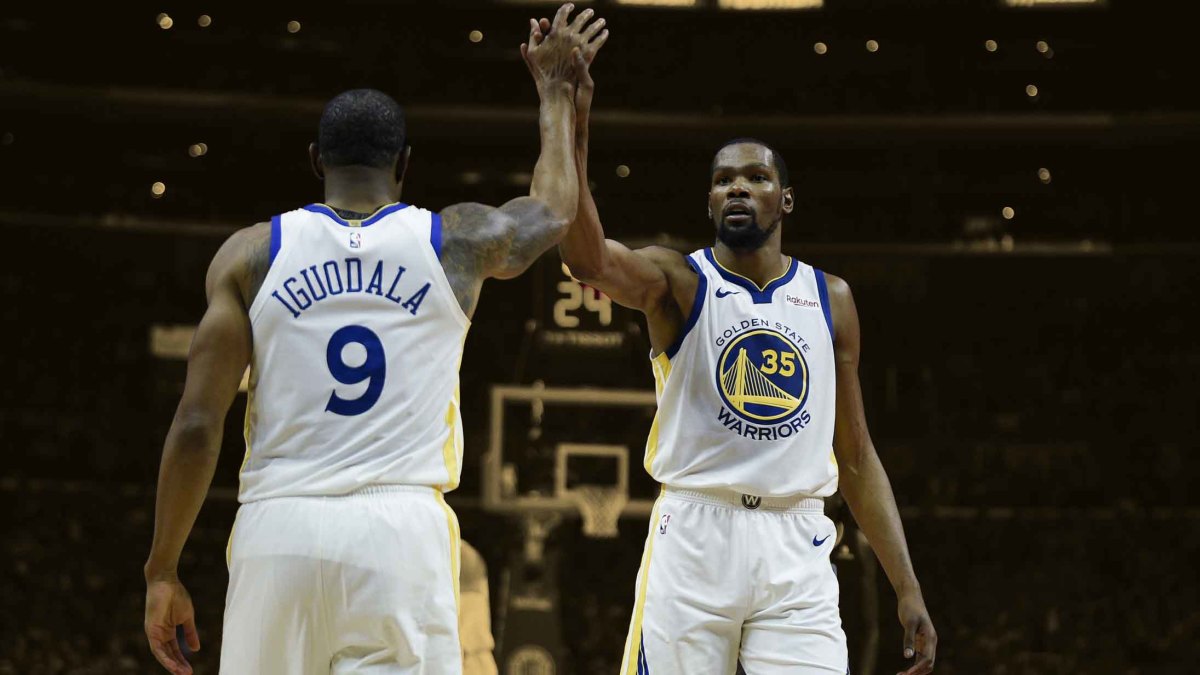 There was no denying that the Golden State Warriors were at their peak when they acquired Kevin Durant. The team featuring Durant, Stephen Curry, Klay Thompson, and Draymond Green was arguably considered the greatest assembled roster in NBA history. The league knew it and so did they. The Warriors were confident that nobody could beat them especially when they were healthy, which was why they winged most of their practices.
According to veteran Andre Iguodala, it reached a point where the team didn't even bother putting much effort during their training sessions.
"When we had KD and knew we were going to win every game, practice was at 11. It was on for like 20 minutes. It was just, 'Get on the same page,'" Iguodala said in his appearance on the "Par 3 podcast."
No film viewing and run through necessary
While most of the league spent countless hours trying to find ways to square up against the Warriors from 2016-2019, the team spent most of its time taking it easy. Iguodala shared that the team's practice would only take less than an hour and because the Warriors knew they were so dominant, they spent their days doing what they wanted instead of focusing on training.
"We didn't need too many plays and had to watch film. It was nothing. I would get to the gym at 8:30 and eat breakfast. At 9, I am lifting weights. At 10, I get on the court and do all my work. Practice at 11, I already did all my work… 11:45 I was in the car and I was on the (golf) course by 12 or 12:15," Iguodala said.
Only injuries and egos got in the way
Unfortunately for everyone involved with the Warriors, the blissful luxury of being together didn't last long. In the 2019 NBA Finals, both Kevin Durant and Klay Thompson suffered an injuries, torn Achilles and ACL injury, respectively. It also didn't help that the tension between Durant and Green accelerated in their final year together, which was one of the biggest reasons why Durant departed.
Durant went to the Warriors to make them unbeatable in exchange for him to finally taste what it's like to be a champion. However, his time in Golden State wasn't always smooth. This was the stage of his career when he realized that he needed to go to a team where he felt he belonged and would be the focal point of the system. Durant may have been part of the greatest NBA team ever assembled but the fulfillment didn't last forever.