On one hand, where players are busy with the NBA All-Star game, 2023, GSW player Stephen Curry was spotted attending a Cardinals game. Why was he there? A question that might strike anyone. However, the reason is quite heart-touching. As per sources, he went there in support of his godsister Cameron Brink, a USC basketball player.
Standing at 6 foot 4, Cameron Brink is a basketball player in the Pac-12 Conference in NCAA Division I. Her career started at Southridge High School in Oregon following which she then transferred to Mountainside High School. Her growth as a basketball player was seen when she got enrolled into USC on a scholarship in 2018. She is currently averaging 14.4 points, 9.5 rebounds, and 3.53 blocks per game this season. However, making 6 blocks in the recent game, she has 278 blocks in total taking over Jayne Appel's 273 blocks.
But, Curry wasn't alone in support of his godsister in the game. His daughter Riley was also spotted alongside him. This presents a strong women's support by male supporters that must be practiced more. However, to understand the relationship between Curry and Brink, let's take a look back at the time of their parents.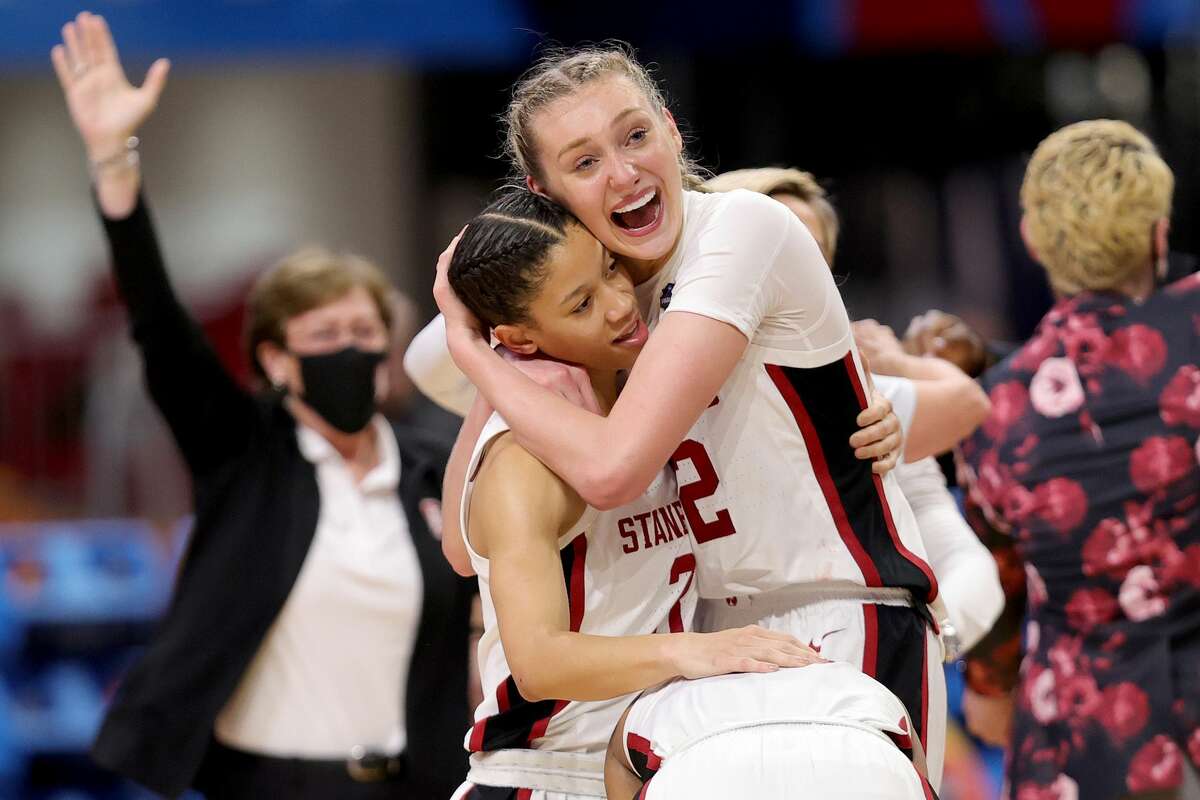 How are Stephen Curry and Cameron Brink related?
While studying at Virginia Tech University, their mom Soniya and Dell Curry, and father, Michelle, and Greg Brink were roommates with one another. This eventually led to their friendship between them. Apart from this, they were also basketball players following which their children have taken over.
As both families were closely related to one another, both grew up together. Stephen's mom who was Cameron's godmother led to Stephen becoming his godbrother and Cameron, his godsister. The duo share a great brother-sister bond.
Cameron as a teenager used to visit Curry's place and idolized Stephen at the time he was playing with Davidson College in 2006. Even today she attends family events and celebrations often together with Curry's family. Stephen on the other hand also went to some of Cameron's games in support along with Ayesha Curry.
However, the bond is still present between both families and with both of their children currently in the same field. Stephen is a professional and senior player while Cameron is at her emerging stage. With Stephen put for the 2023 All-Star game, fans are quite disappointed and are hoping that he makes a comeback after the All-Star Game.