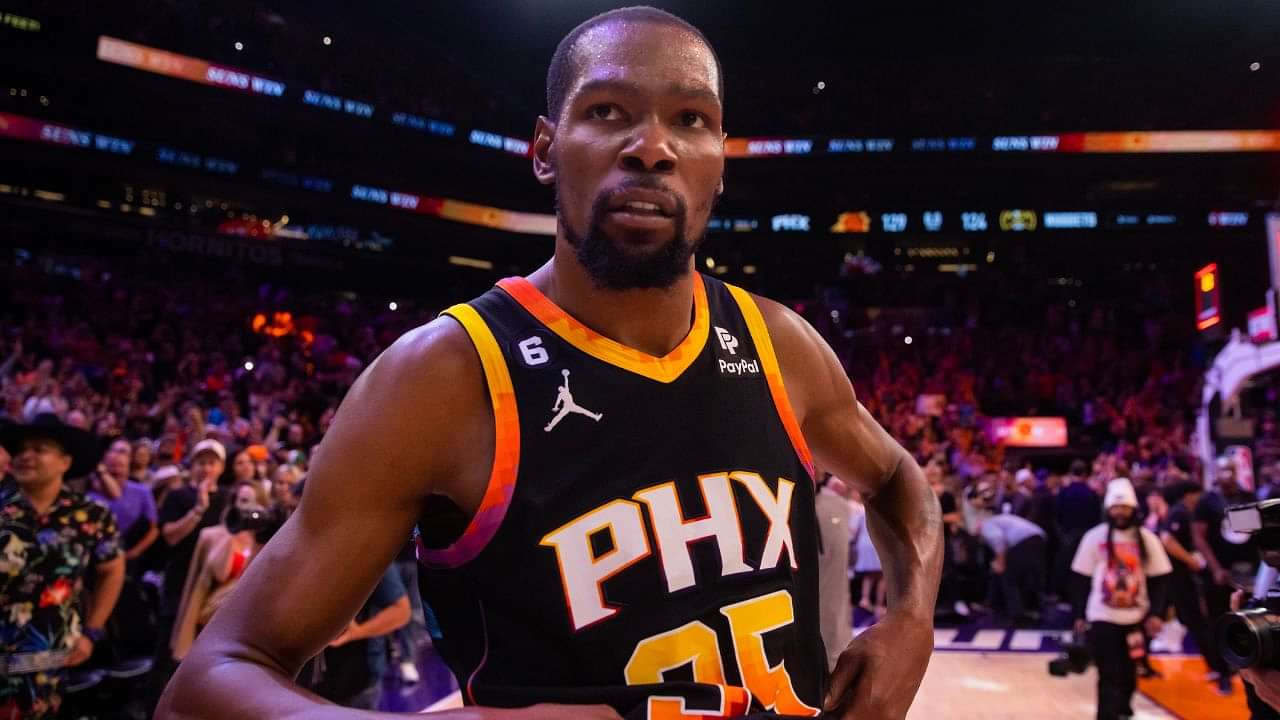 Kevin Durant was perhaps the first phenom in the NBA who possessed the height of a big man but handled and shot the ball like a guard. Watching him play almost feels like a video game. Every time you watch him make the jumper from within or beyond the arc, the chance of missing is almost negligible. He has often been regarded as the best scorer the game has ever seen. The high release, at over 7 feet, gives him something no one else has.
Having played against greats like LeBron James, Kobe Bryant, Kevin Durant, and Stephen Curry; Iman Shumpert was asked about who he thinks is the hardest player to guard. LeBron's former teammate said it was KD, who was the toughest to guard on the court. Alluding to KD's height and high release, Iman said that blocking Durant was almost impossible.
Iman Shumpert Says It Is Difficult To Distub Kevin Durant's Shot Despite Best Defense
Shumpert alluded to the fact that it was Durant's shot pocket that made it almost impossible to guard him. Despite being able to put a great defense on him, it is very difficult to disturb KD's shots because of his length. Moreover, one of the only ways to block the NBA star is to read his commitment to the shot as early as possible. Reading before the shot gives the defender a chance to rise early and possibly block KD's shot.
"The toughest matchup was always like KD…The only way to actually block his shot…I have to read his commitment early enough to get high enough to block it," said Shumpert on the podcast.
Kevin Durant Gave Kobe Bryant A Hard Time Finding Weakness In His Game
This is not the first time an NBA player has expressed his frustration and confusion over guarding the 7 feet Phoenix Suns star. Perhaps, the biggest compliment came in Durant's bag from the Black Mamba, Kobe Bryant himself. In an interview with The Corp with A-Rod and Big Cat, the late great Lakers star said that defending Kevin Durant was perhaps one thing that he could not figure out before his retirement.
"Kevin Durant. That was the one that I retired without really being able to figure out what it is– how I can stop him," remarked Kobe.
According to Kobe, when Durant came into the league, he couldn't go right and shoot; he didn't turn his left shoulder in the paint. However, over the years, Durant developed immensely and got rid of his weaknesses to such an extent that before Bryant could figure them out again, he retired.