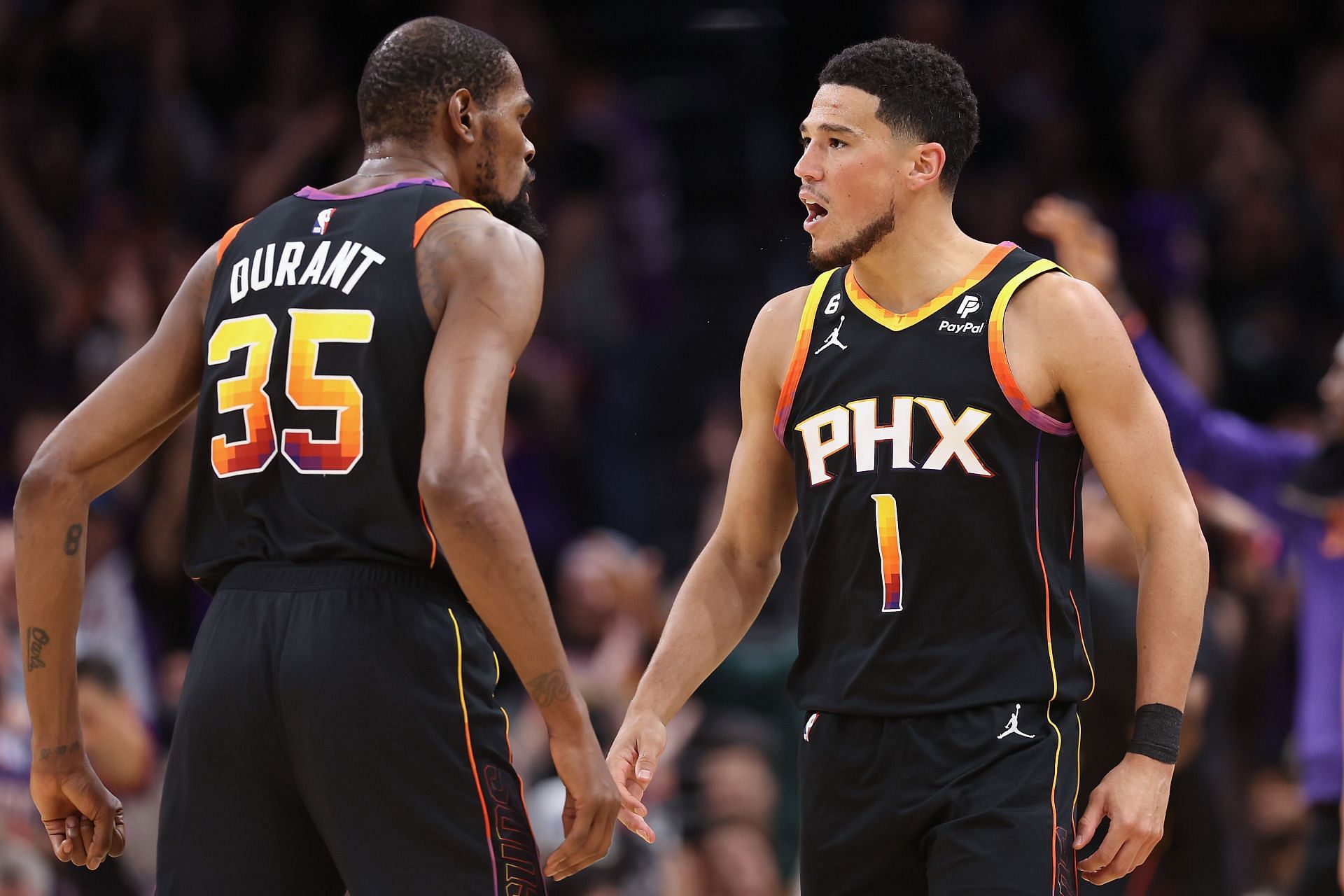 The Phoenix Suns have the newest powerhouse big three with Kevin Durant, Devin Booker and Bradley Beal. Owner Mat Ishbia want to make the team's stars more visible by putting them on free tv in a new broadcasting deal.
According to Front Office Sports, Ishbia not only wants the Suns to be watched for free through the TV deal with Gray Television and Kiswe, but also the Phoenix Mercury.
"Making Suns and Mercury games available to all our fans across the state, for free, was extremely important to us. It was a major priority and we got it done for our fans. We are excited about this for our fans," said Isbia in a statement.
The Suns and Mercury games were initially distributed by Diamond Sports Group, owner of Bally Sports Arizona. The broadcast company reportedly failed to make an offer to match the deal with Gray's.
There are around 2.8 million fans located in the state of Arizona, who will be able to take advantage of the deal. The games will be shown free through Gray's KTVK, KPHO and KPHE TV stations, along with Kiswe's new streaming services.
Phoenix Suns to boast their new big three in the upcoming NBA season
The Phoenix Suns made a big splash in free agency, trading for Bradley Beal from the Washington Wizards to form a big three combination with Kevin Durant and Devin Booker.
Durant was acquired via trade deadline last season. The team was able to reach the second round of the NBA Western Conference Finals, before losing to future champions, the Denver Nuggets.
Aside from the trio of Durant, Booker and Beal, the interior will be protected by former 2018 first-overall pick DeAndre Ayton.
The Phoenix Suns have been busy in the off-season. Eric Gordon, Josh Okogie, Yuta Watanabe and Damion Lee are among free agent acquisitions.
The team also fired Monty Williams and hired former Los Angeles Lakers champion coach Frank Vogel to start the 2023 season.