Architects: LIJO RENY architects, LIJO RENY architects: LIJO.RENY Architects
Area :2200 ft²
Year : 2015
Photographs :Praveen Mohandas, Suneesh Suresh , LRa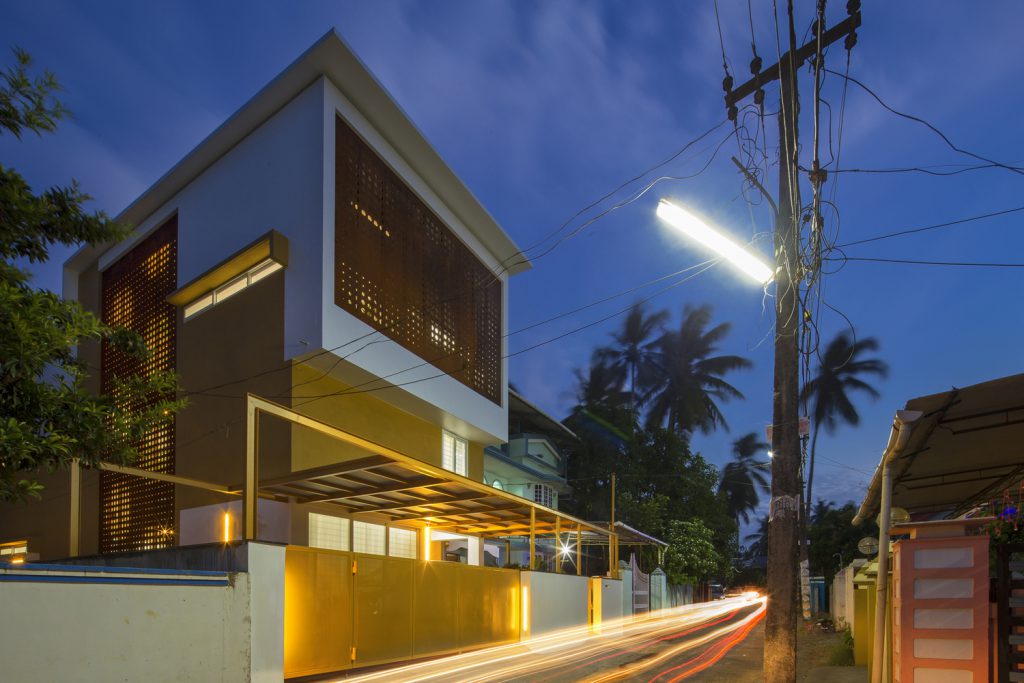 It was difficult to know if it was day or night or for that matter rain or sunshine, while inside the client's previous dingy home that stood on this site and they craved for a new lease of life!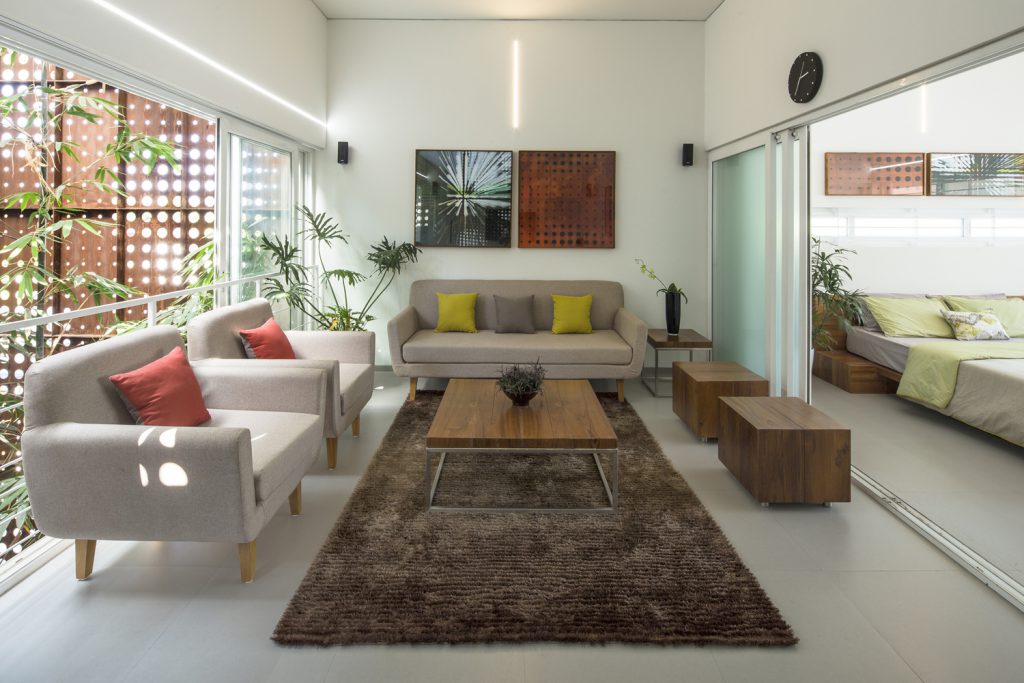 The plot was narrow with an equally tight public road to the west, a private road on the north, a house that abuts the boundary on the south and the client's brother's residence at the back. While designing within the possible, 6 x 16mts, foot print for the building, it was clear that a central ventilating volume was necessary to redeem the clients off their misery.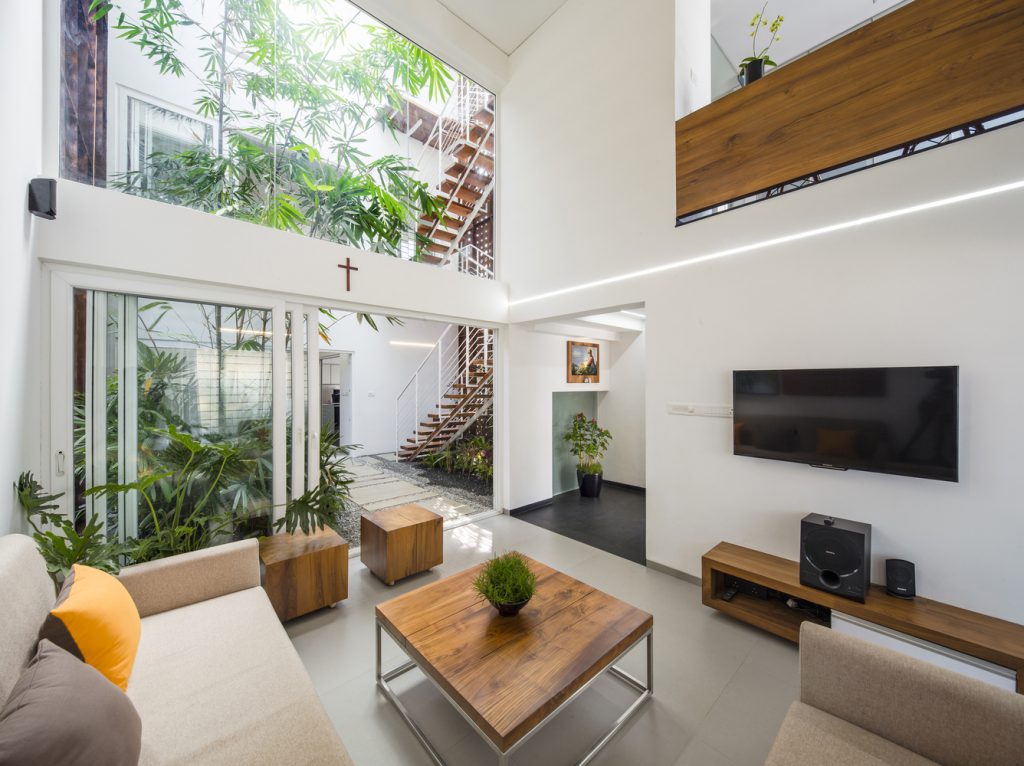 The linear foot print was divided into two east-west bays of 3.3mts and 1.8mts each to which functional spaces were allocated in the possible logical order. The central volume thus achieved was assigned as a landscaped skylight atrium with a stair that connected the two blocks to the east and west.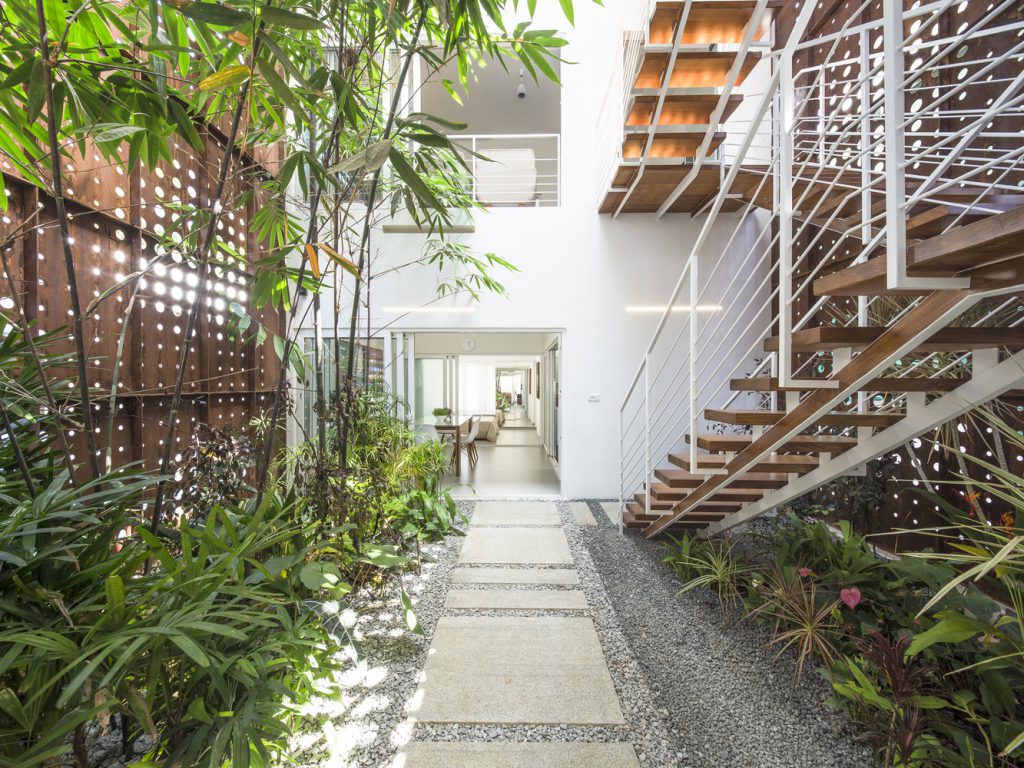 However as the north and south was open, it was necessary to find a solution for a 'wall' that was secure, robust, resistant to the harsh tropical weather, perforated to facilitate the much needed ventilation. The 'Breathing wall', in corten steel, became an aesthetically pleasing solution to all the functional issues posed by the situation.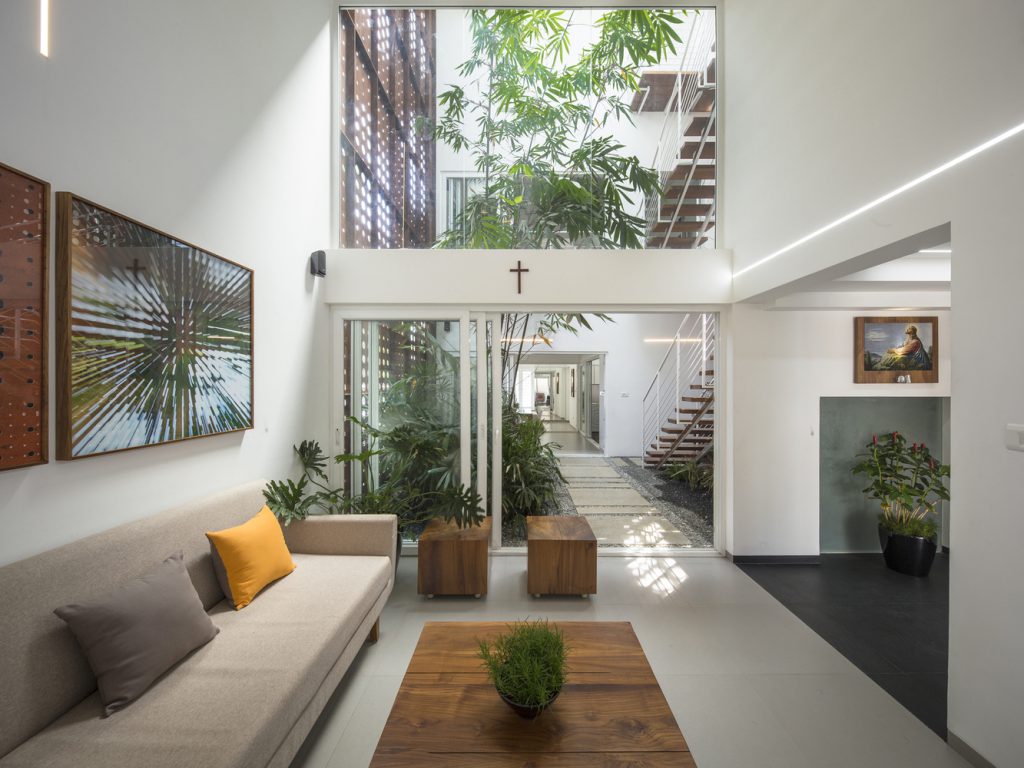 The design of this project was developed as a prototype for narrow plots. Though by the virtue of the site condition, minor opening have been provided on the south and north in this project, it is entirely possible to avoid the same and ventilate those areas by opening them into the central volume.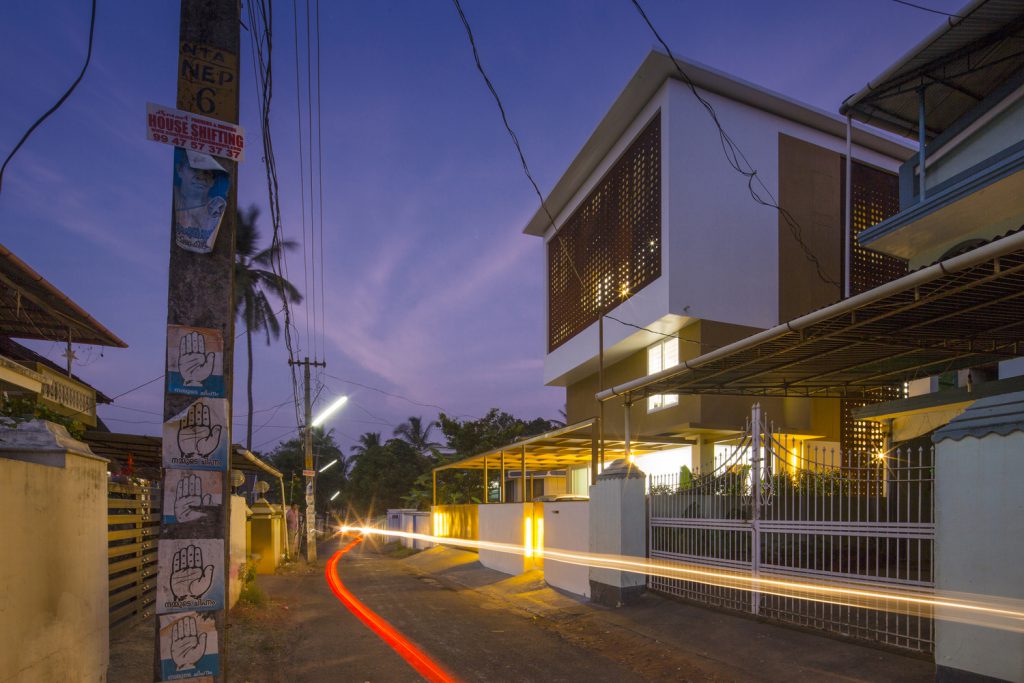 .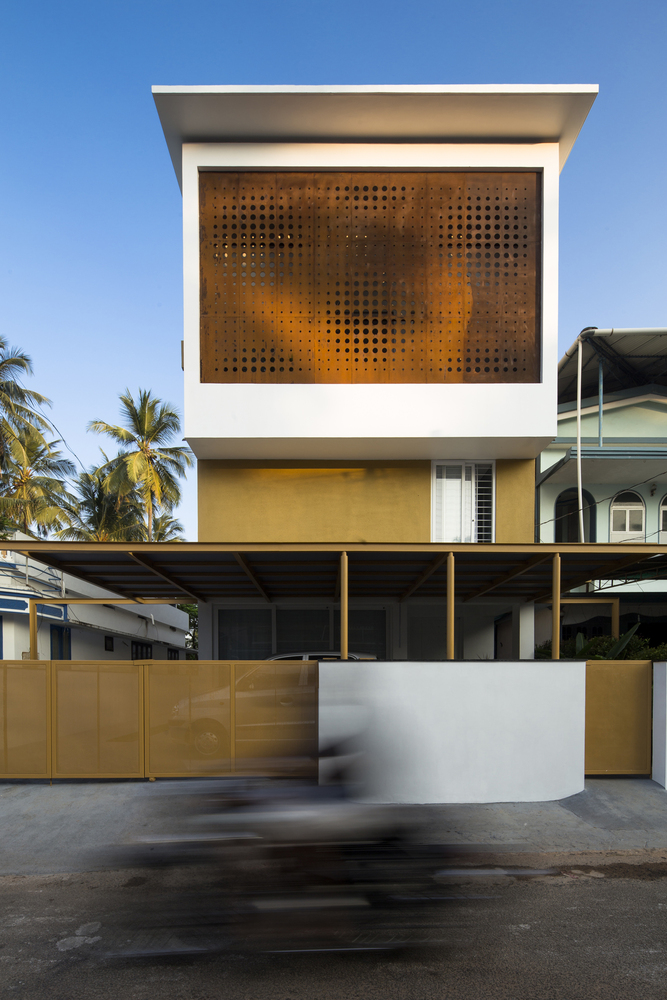 .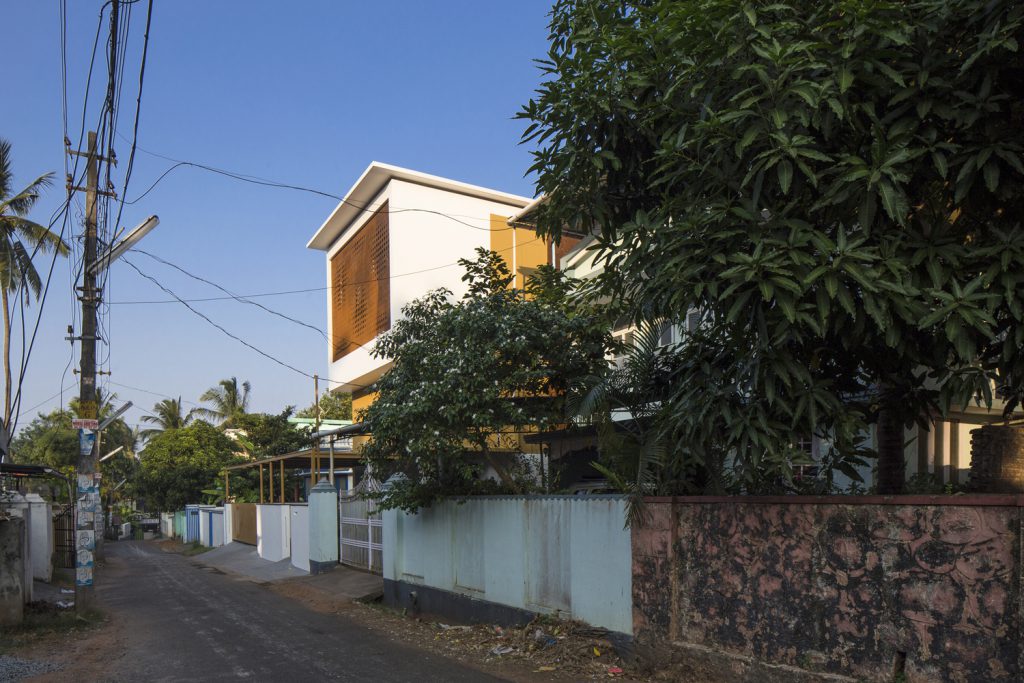 .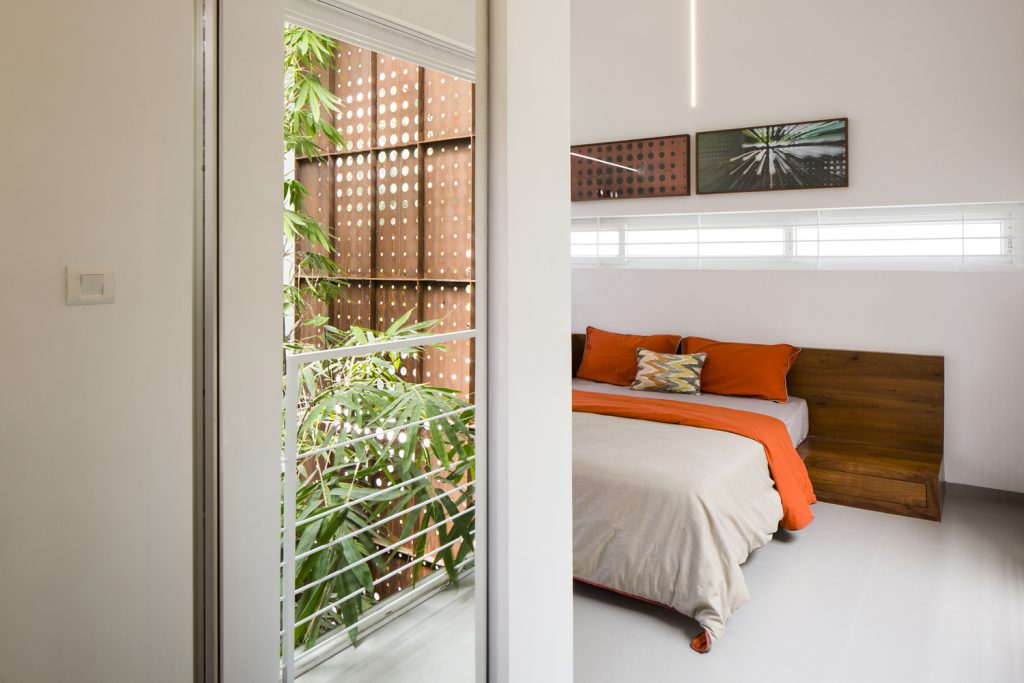 .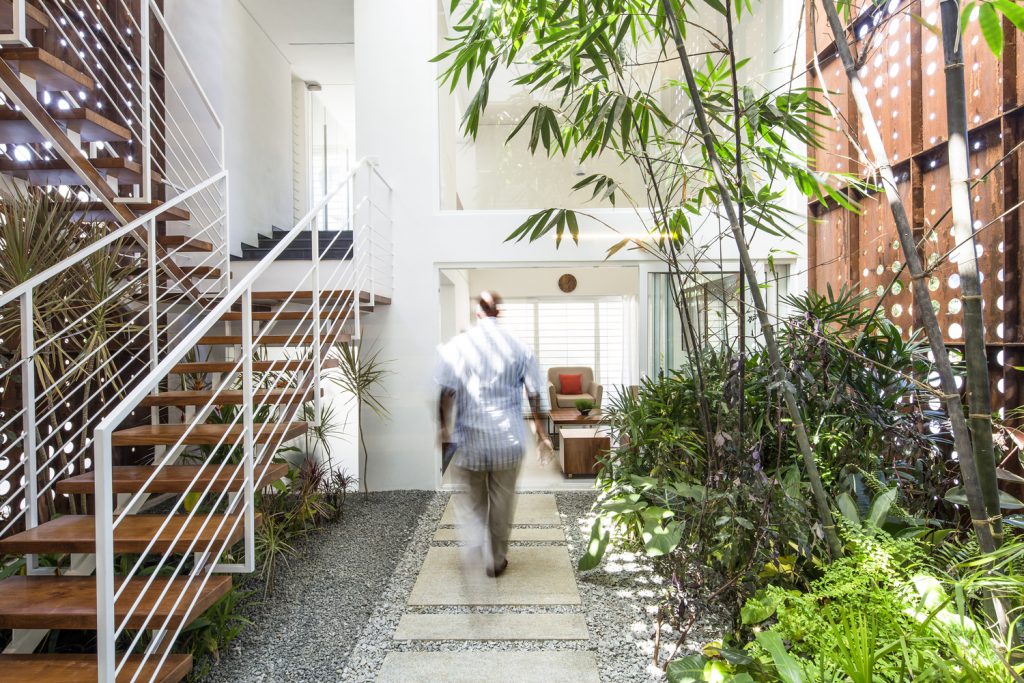 .

.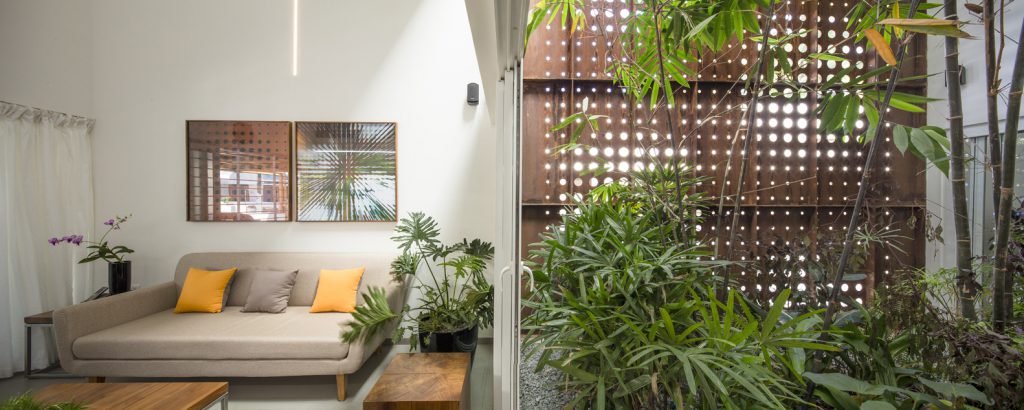 .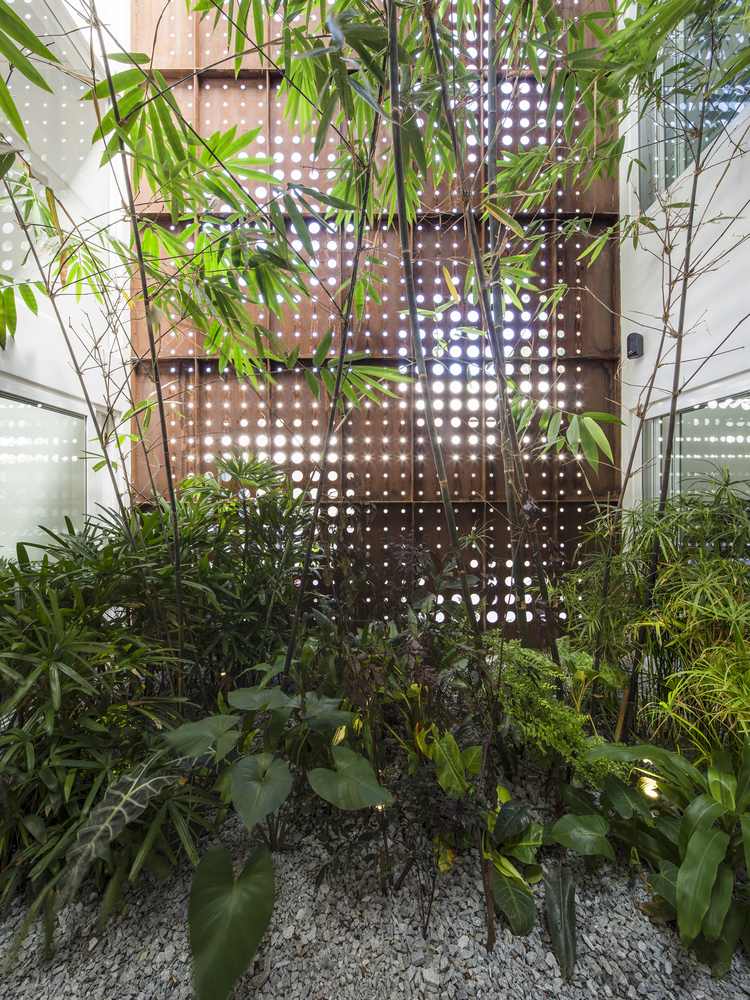 .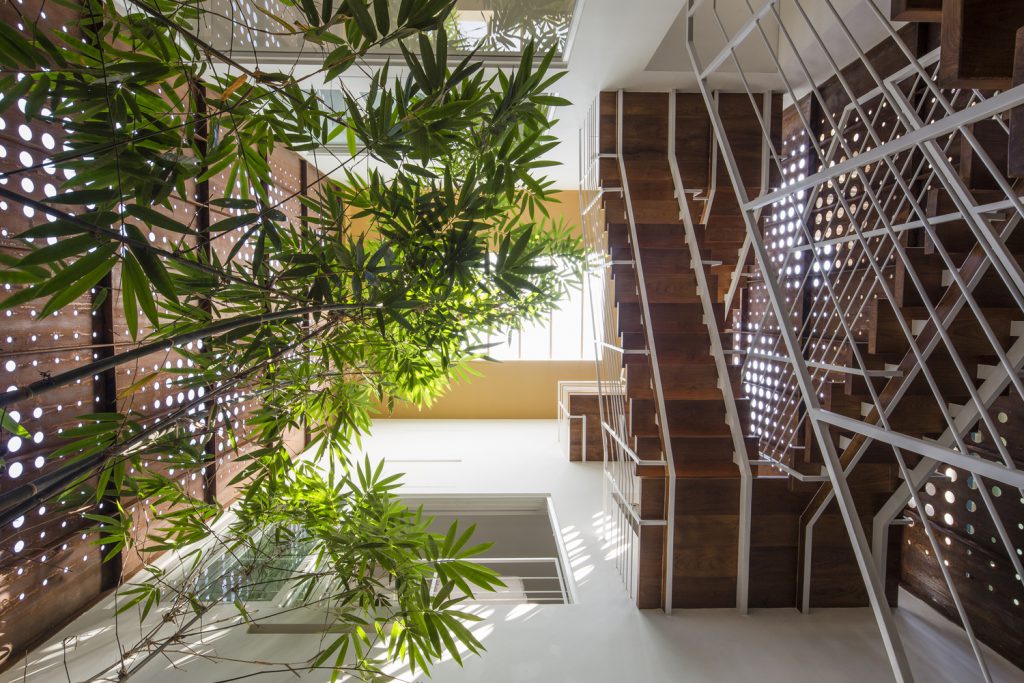 .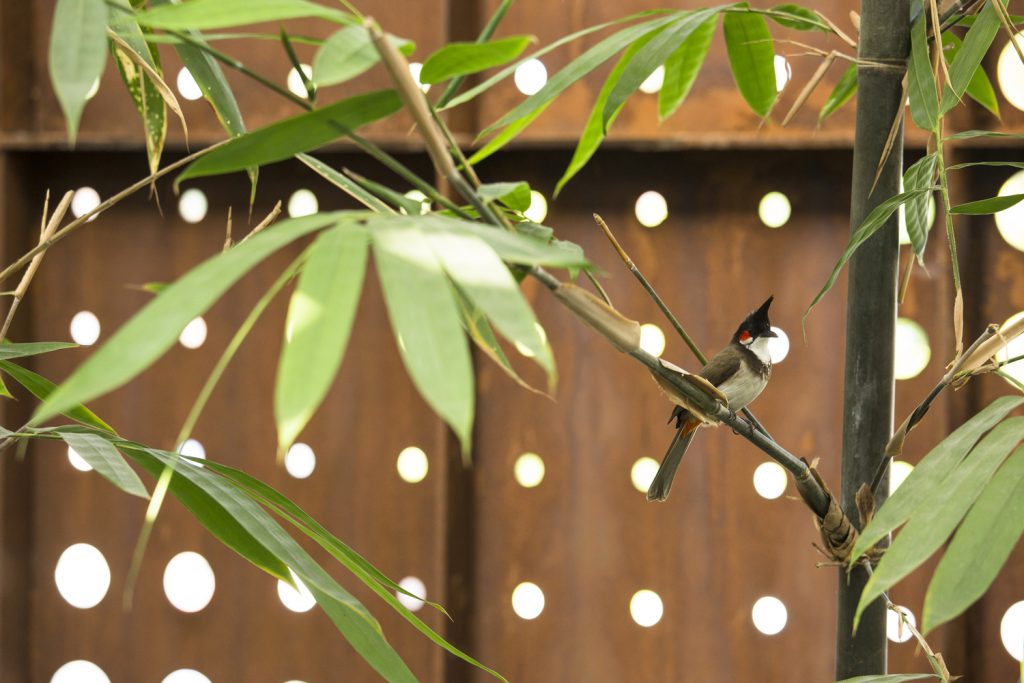 .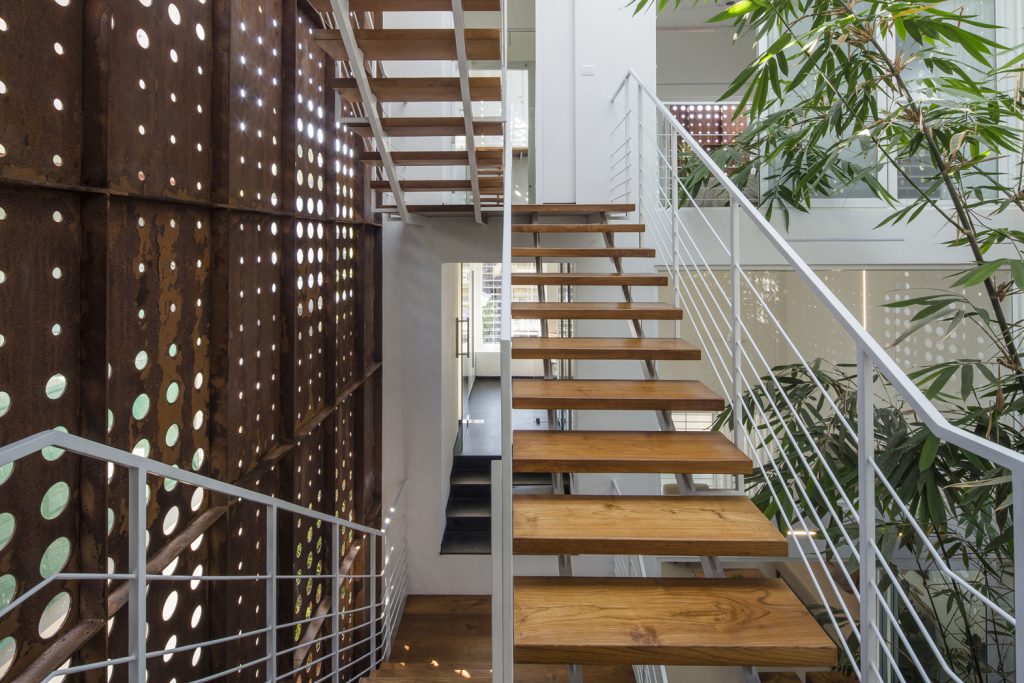 .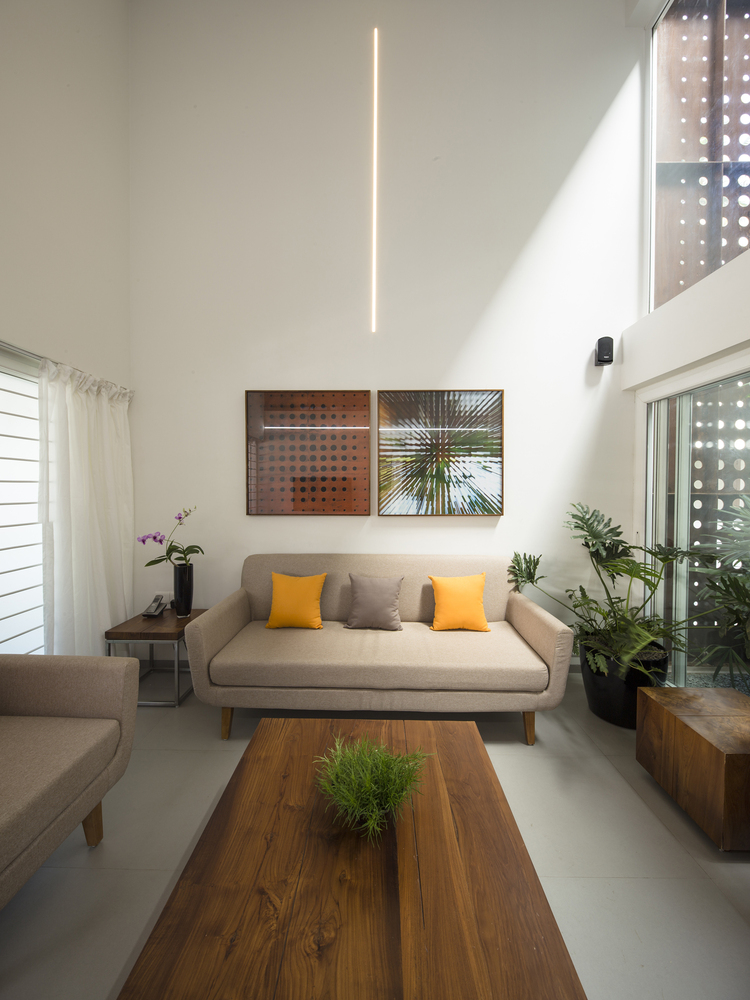 .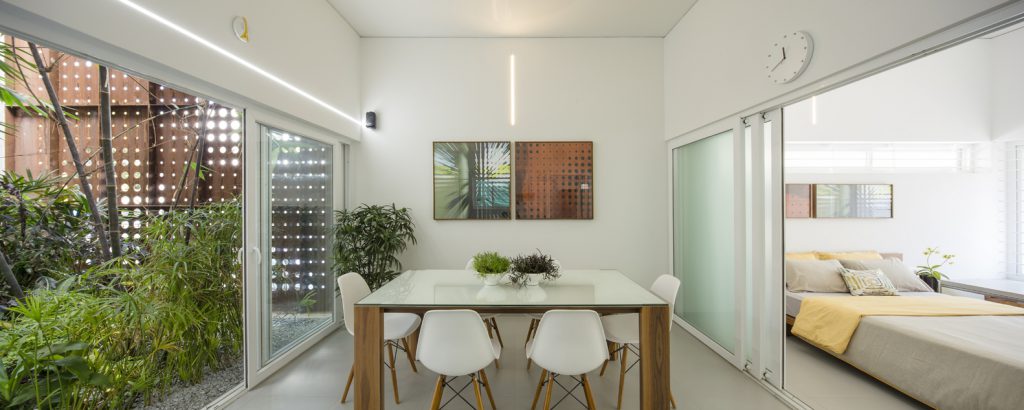 .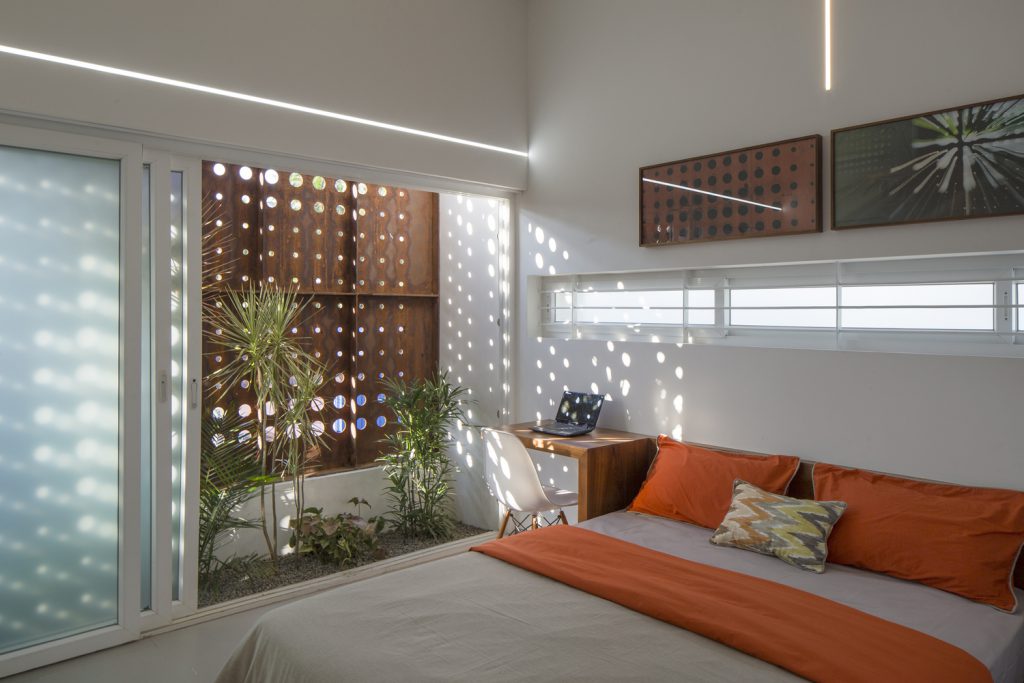 .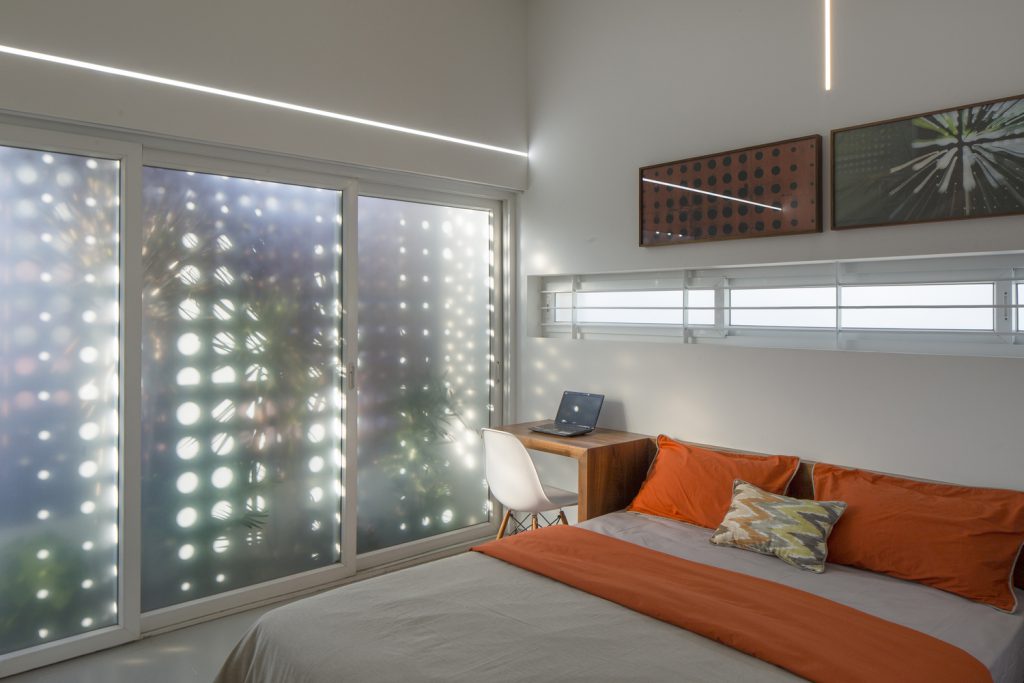 .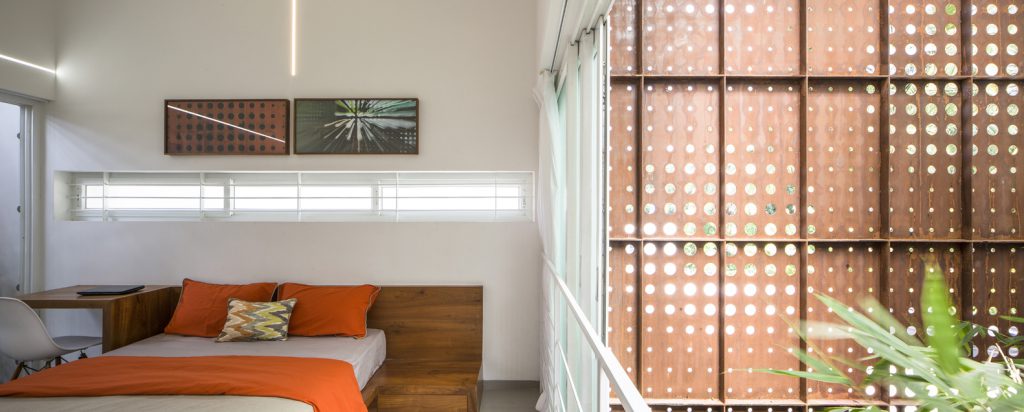 .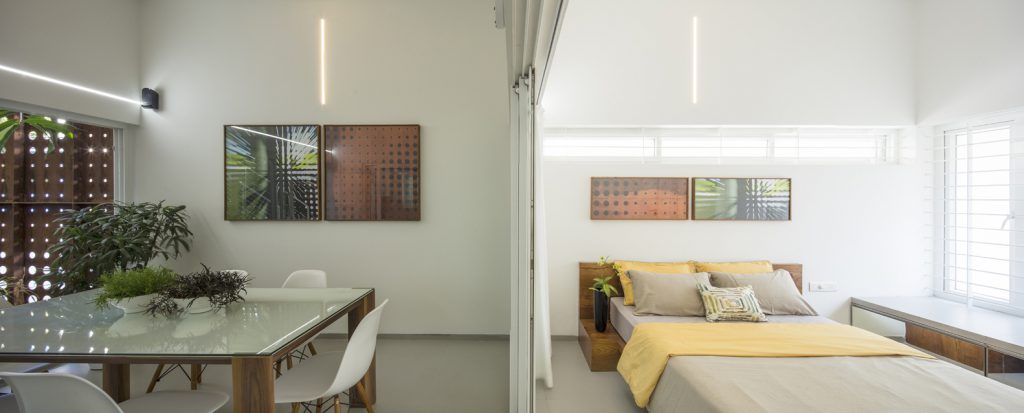 .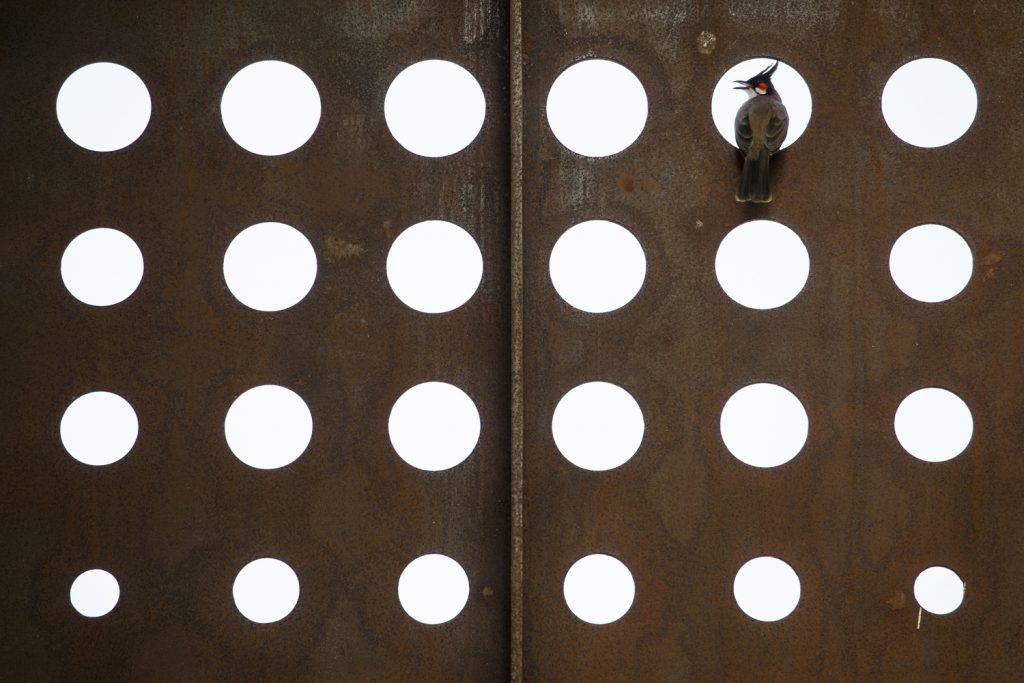 .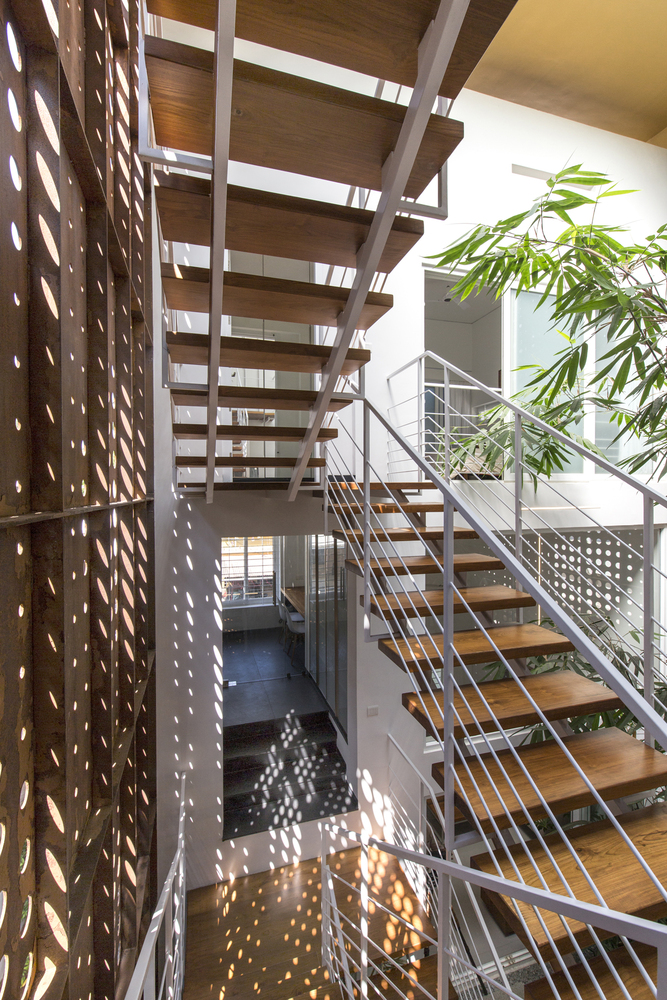 .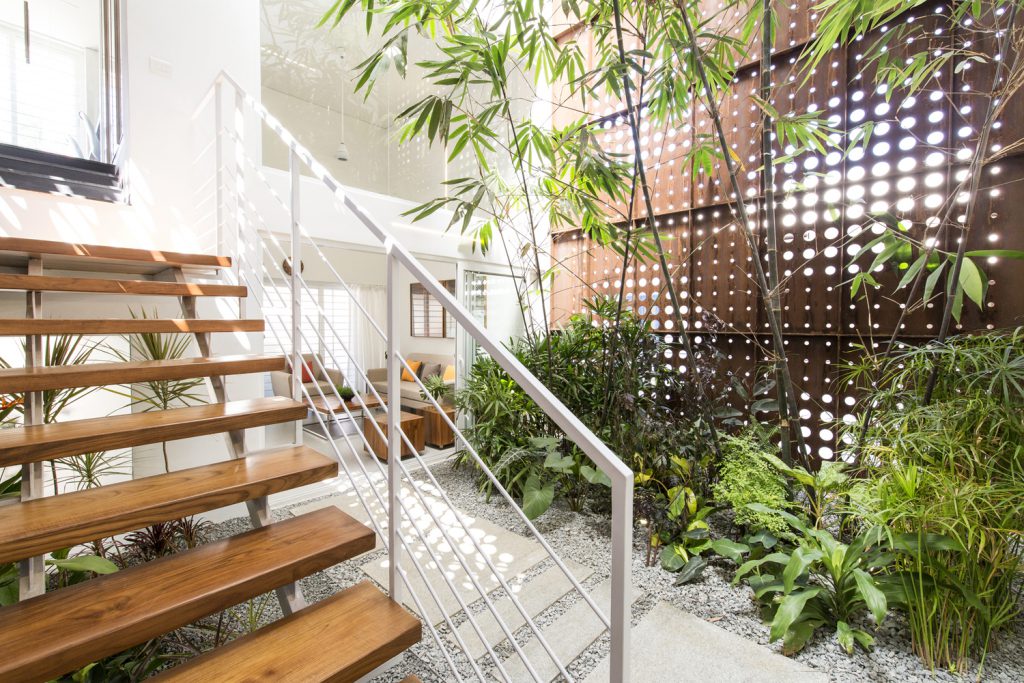 .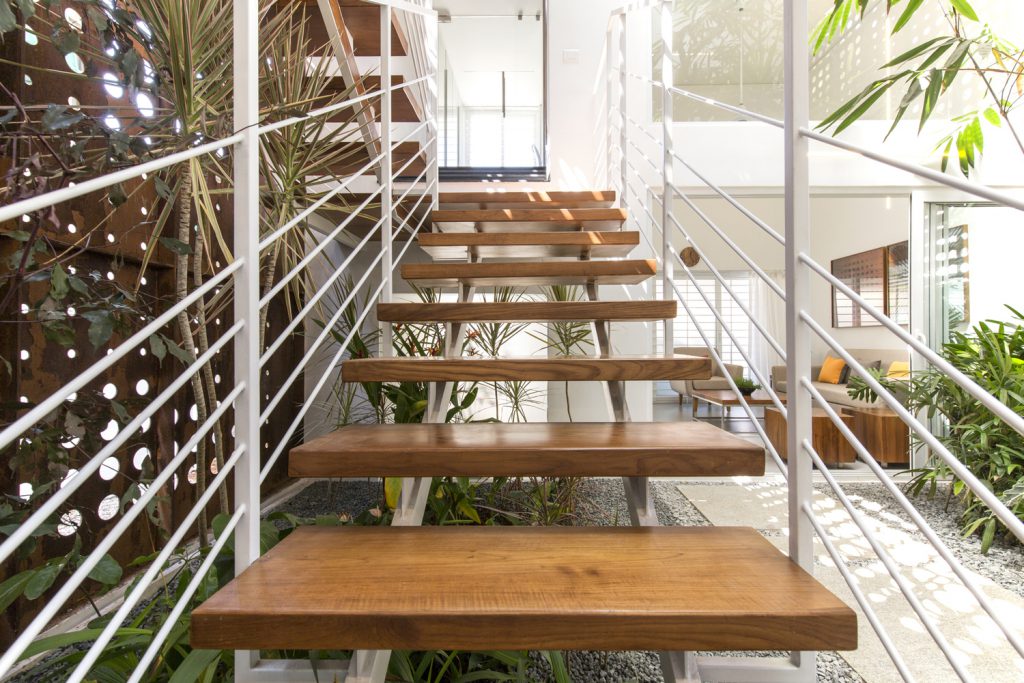 .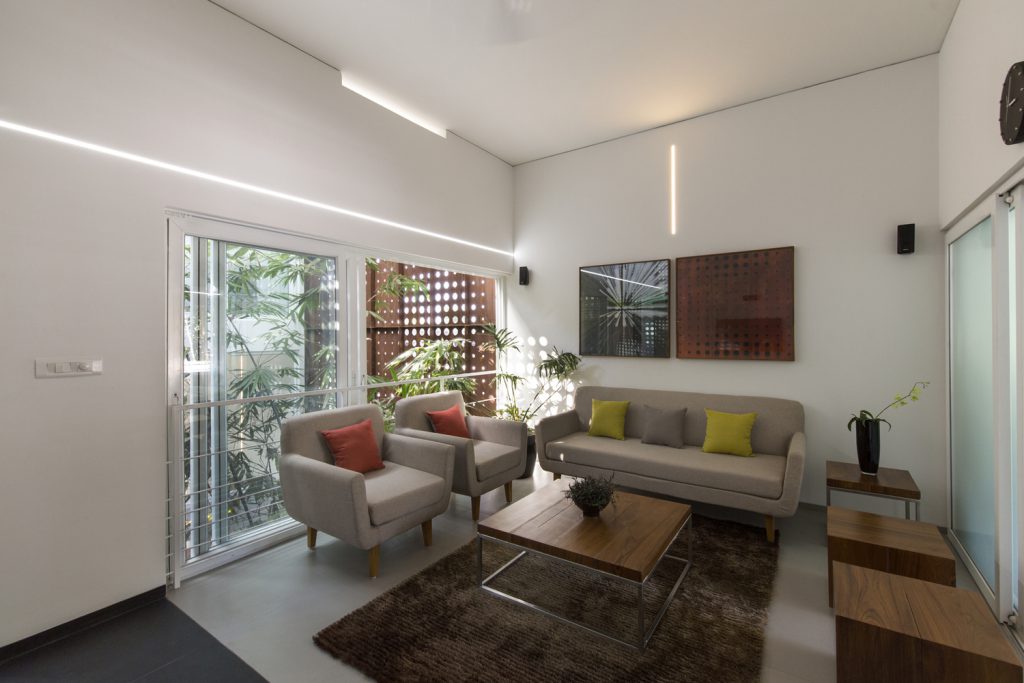 .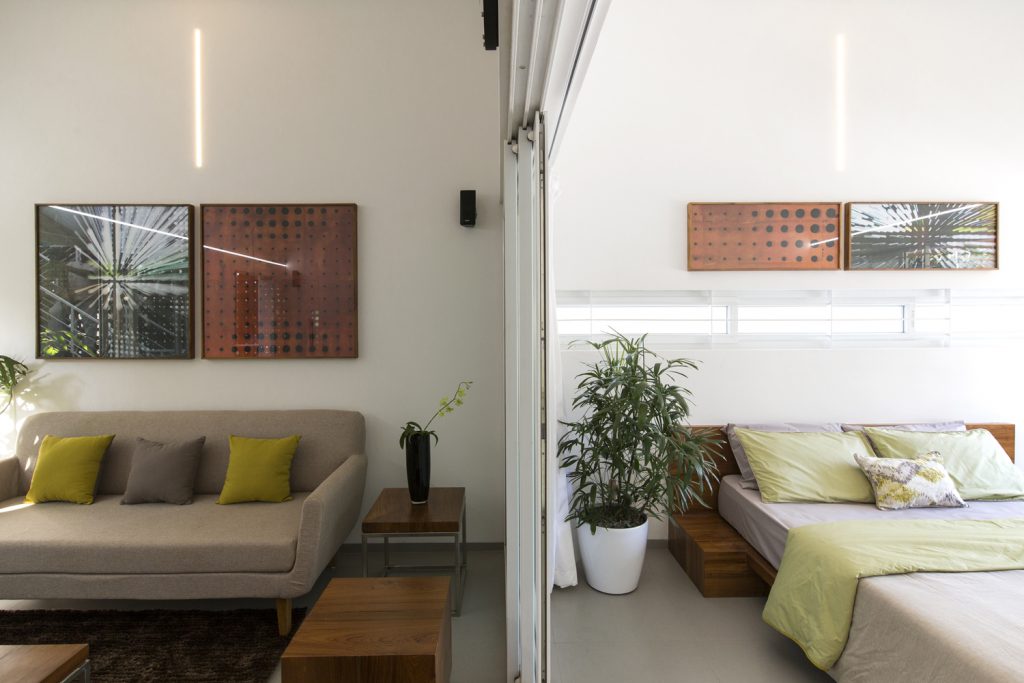 .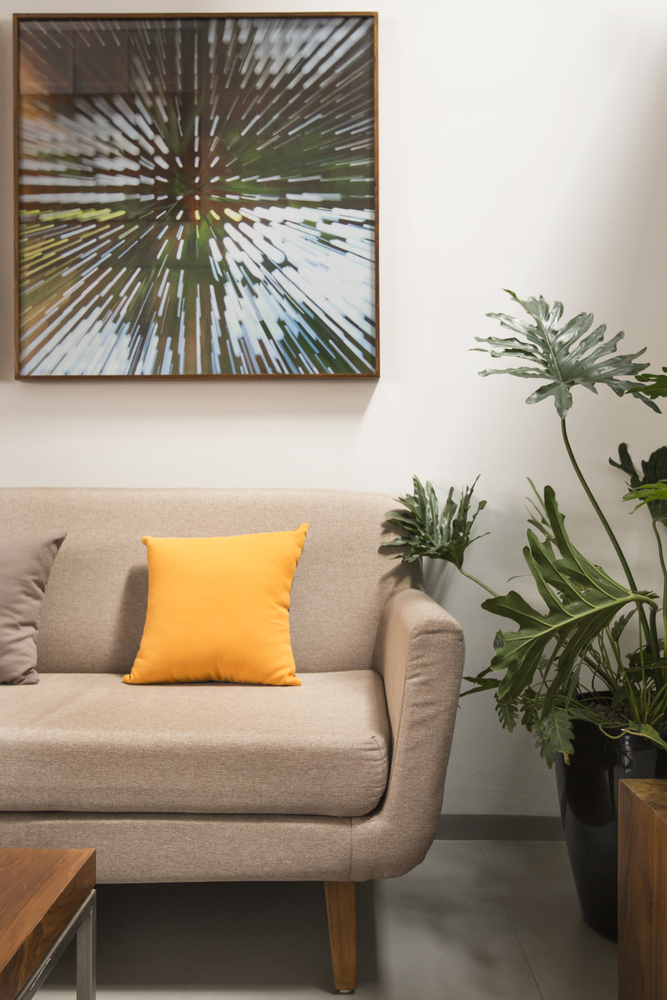 .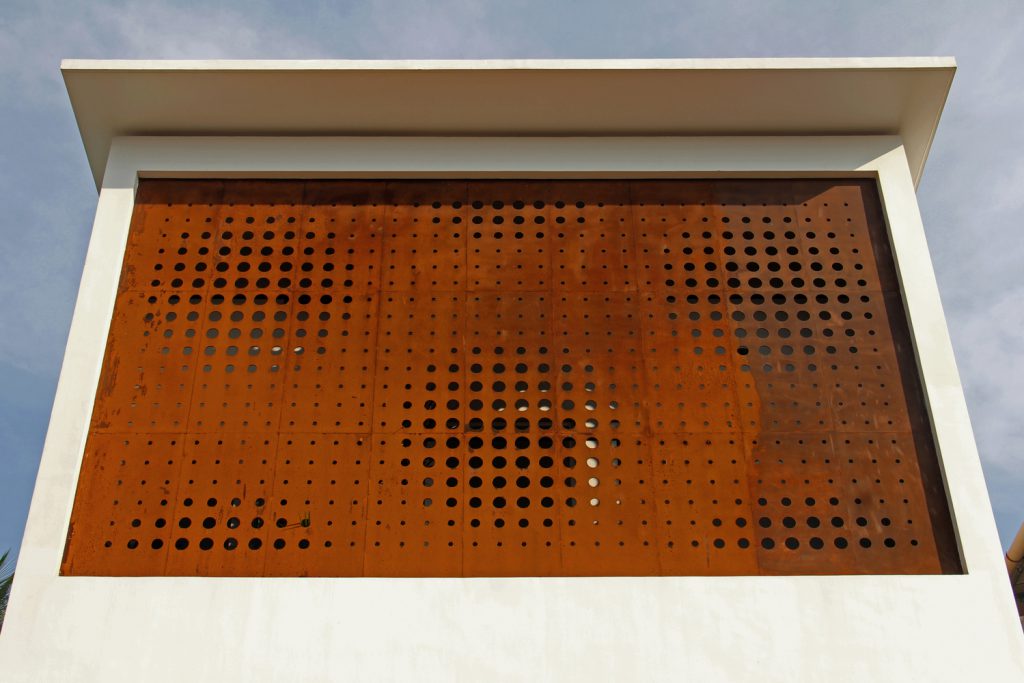 .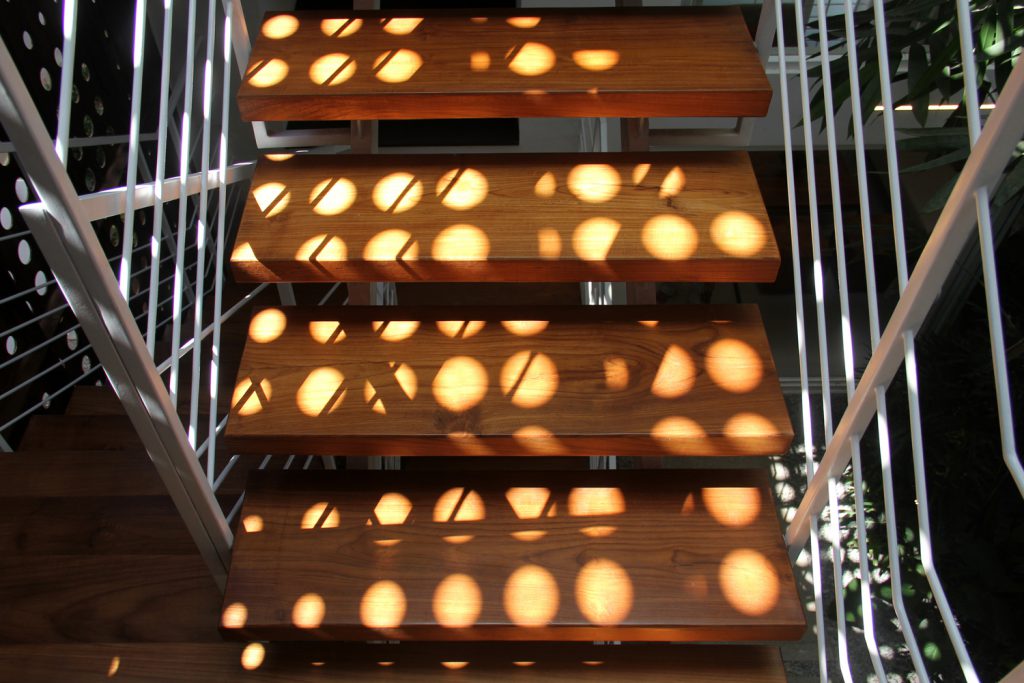 .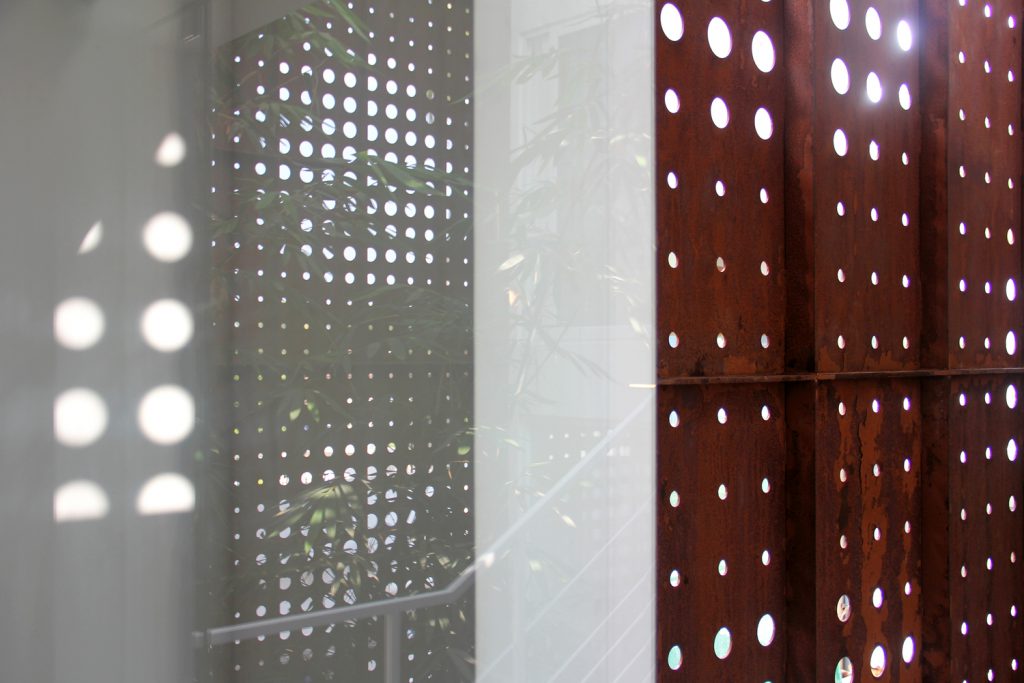 .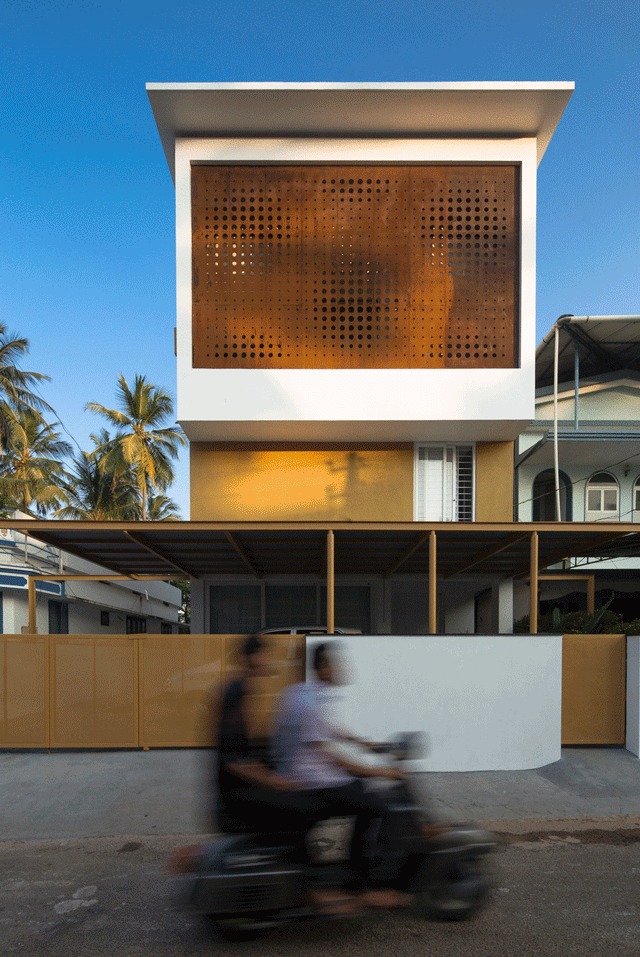 .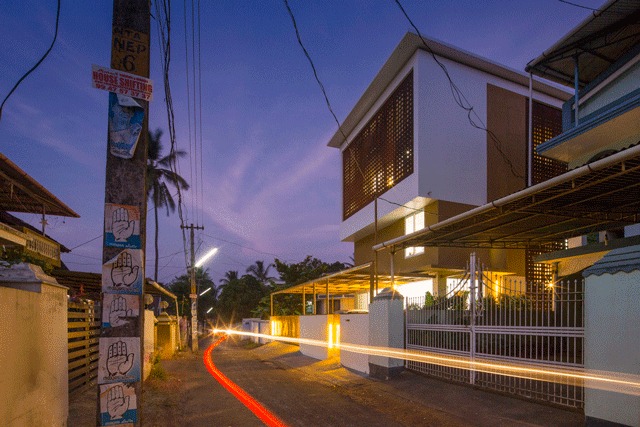 .
.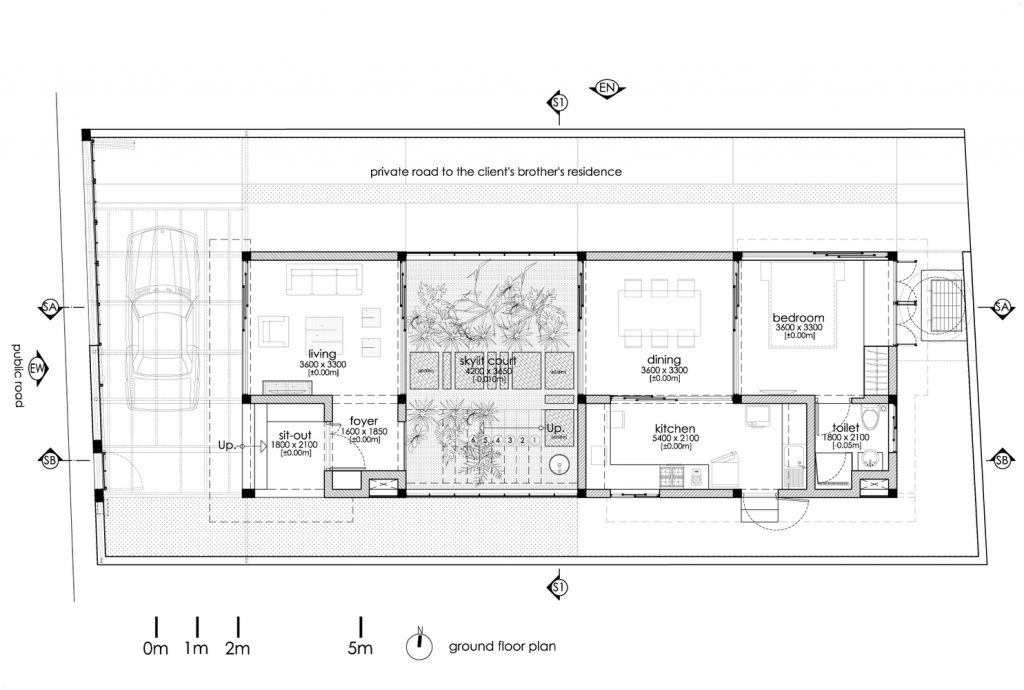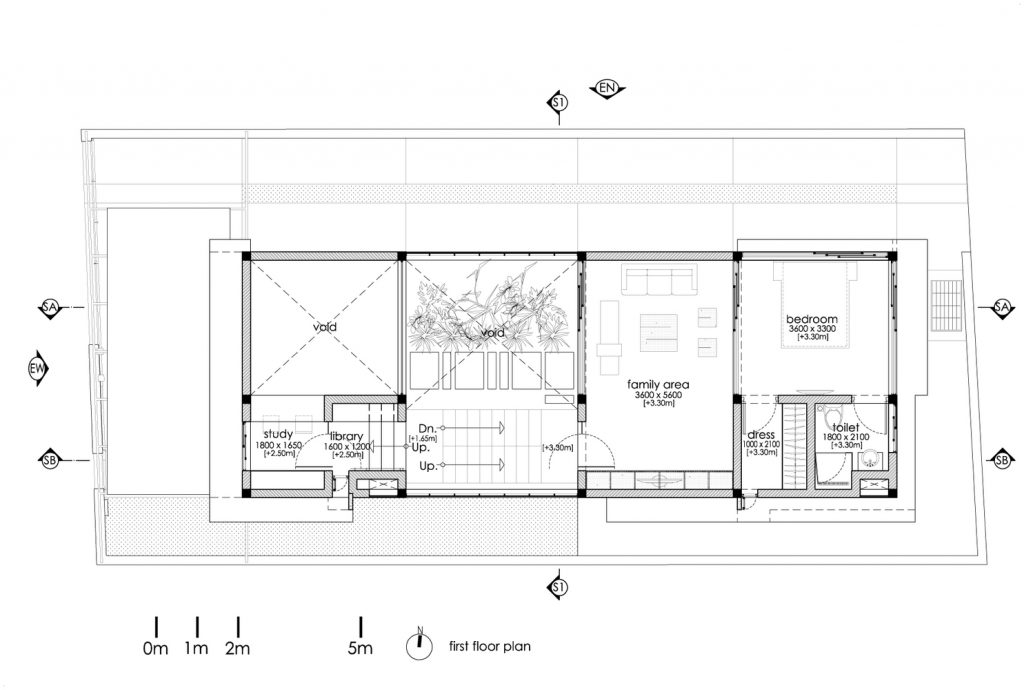 .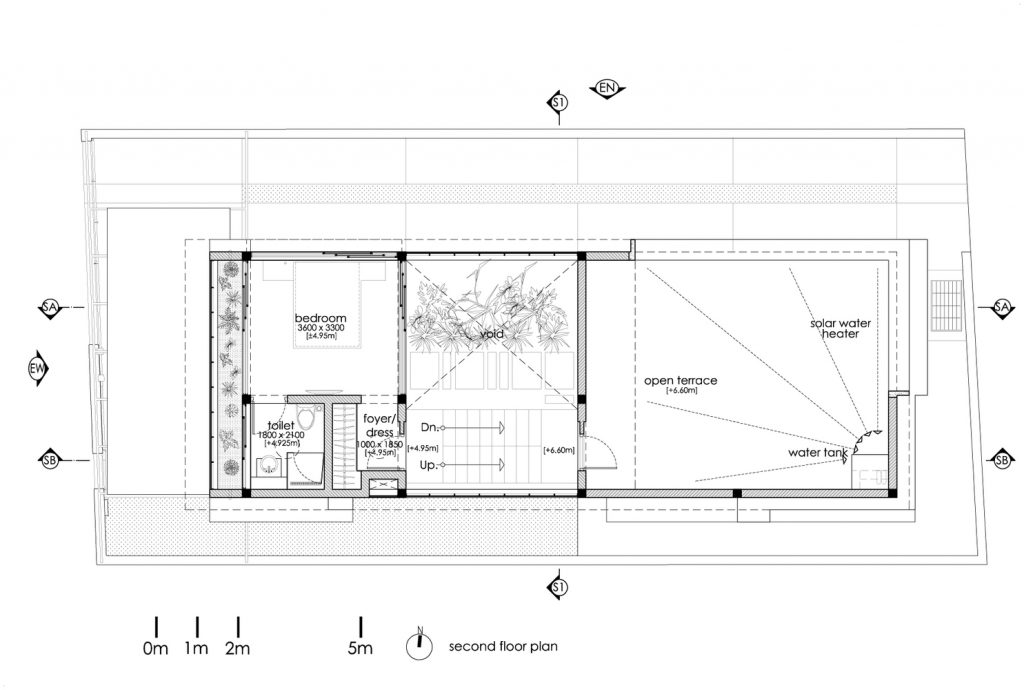 .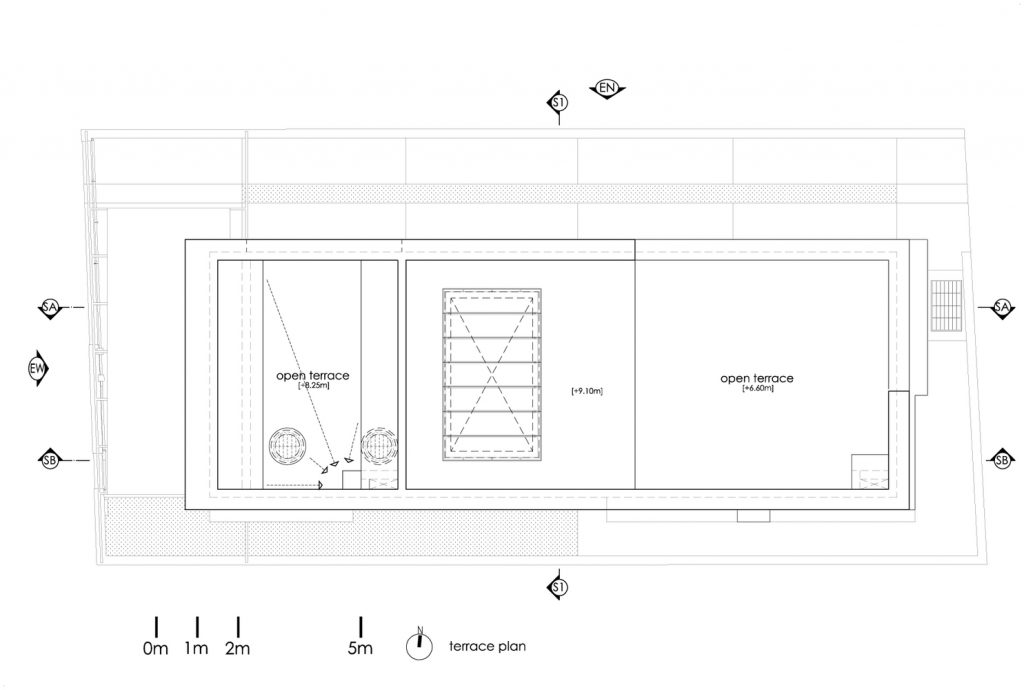 .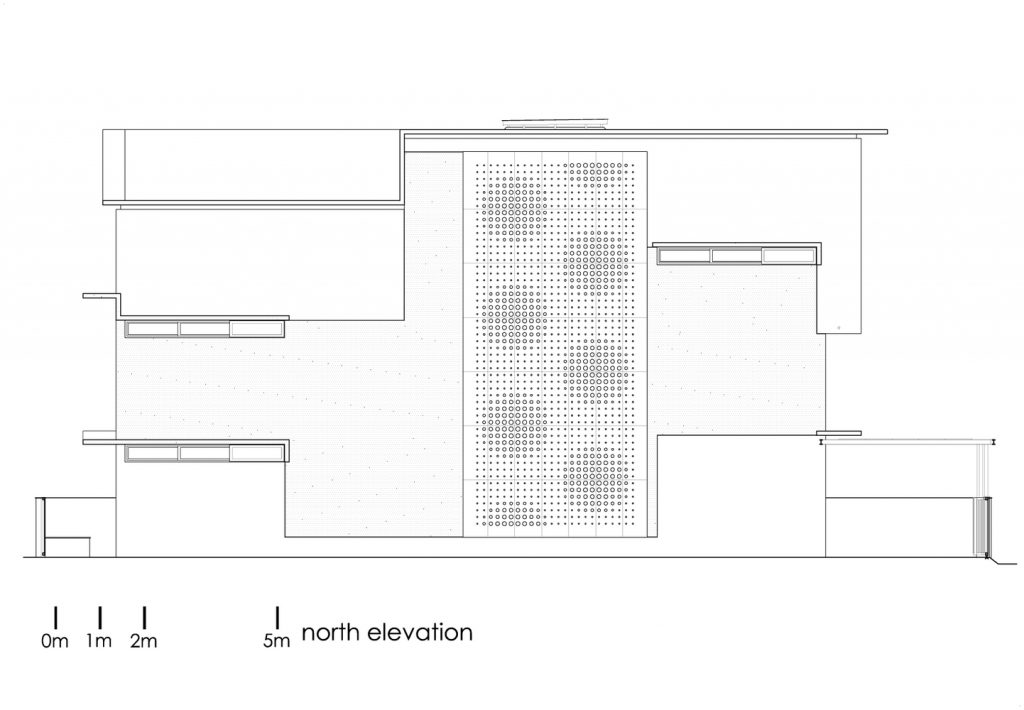 .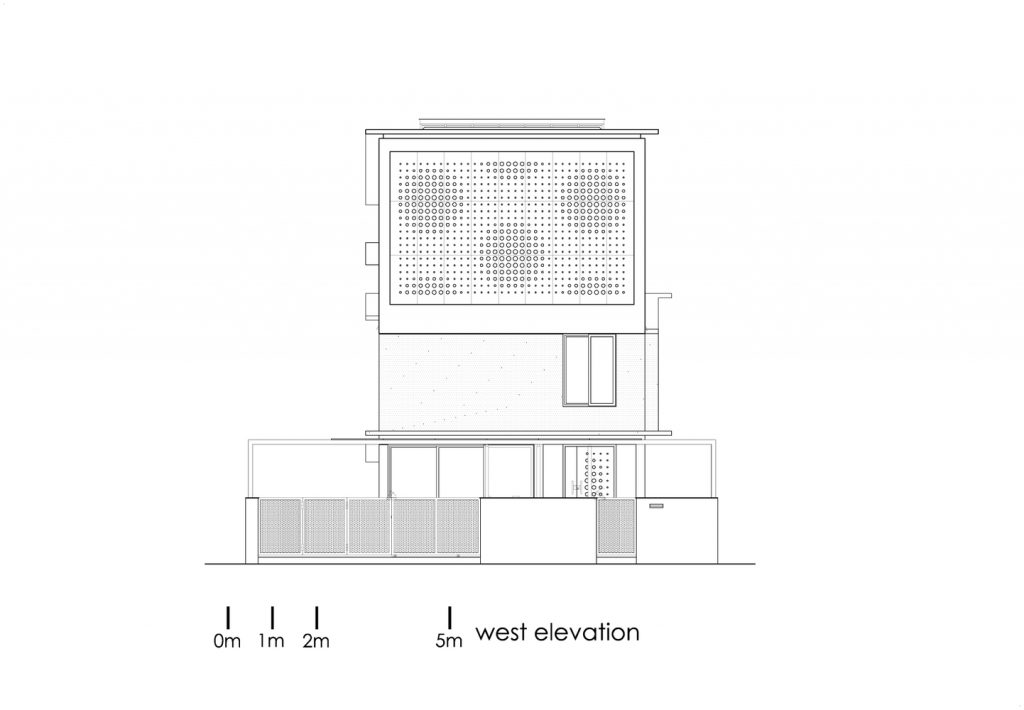 .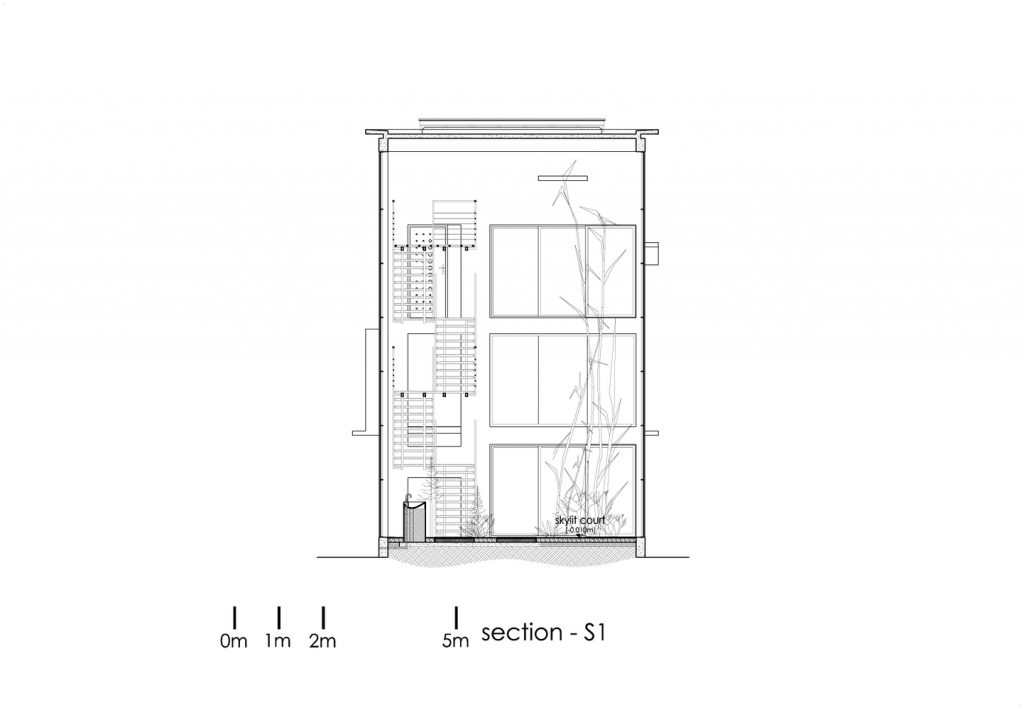 .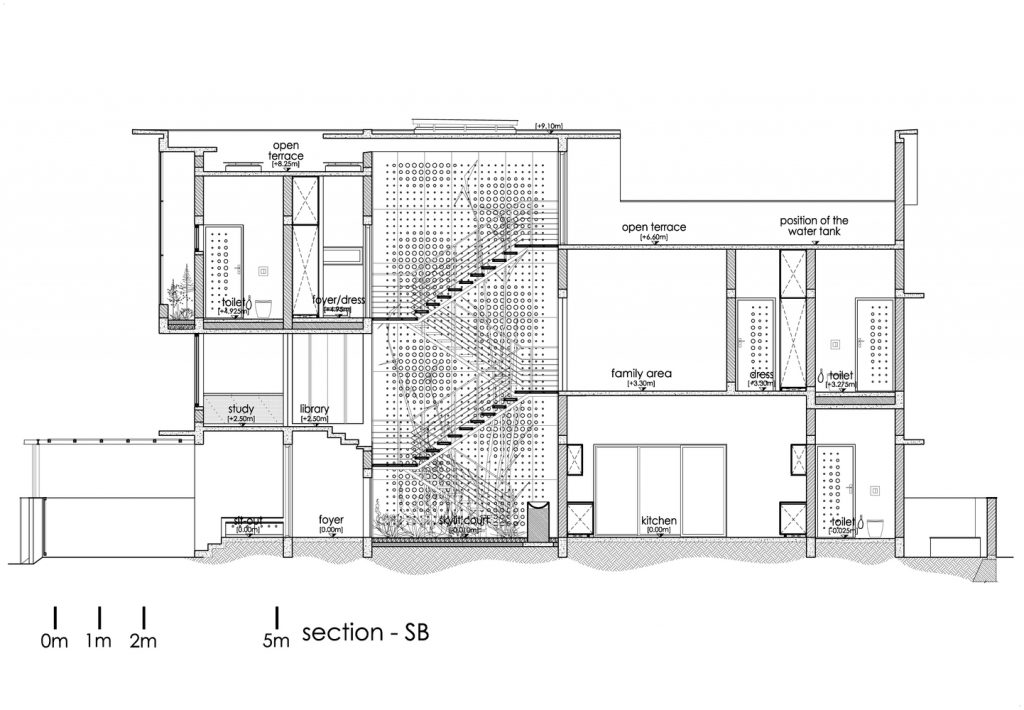 .
Credit: ArchDaily