This modern style home is designed for a small family and consists of 2 bedrooms, 1 bathroom, 1 living room, 1 kitchen, plus a deck for BBQ parties, social gatherings and relaxation. Area 49 sq m.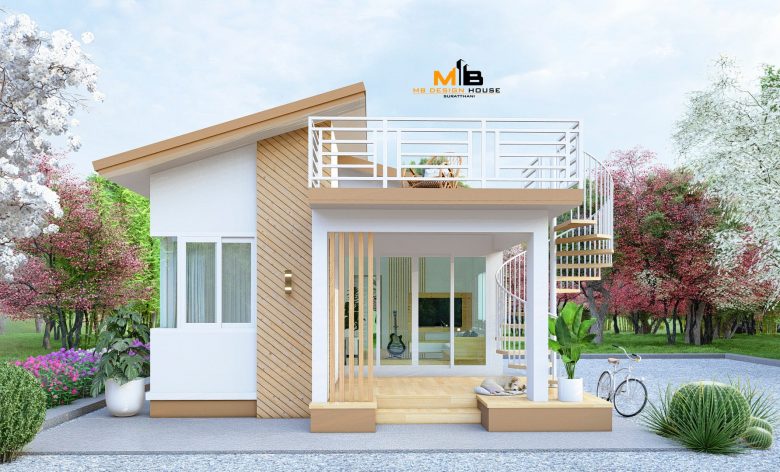 Modern home design emphasizes clean lines and geometric shapes. No more are features such as arches, ornate columns, window shutters, or any outlandish ornamentation.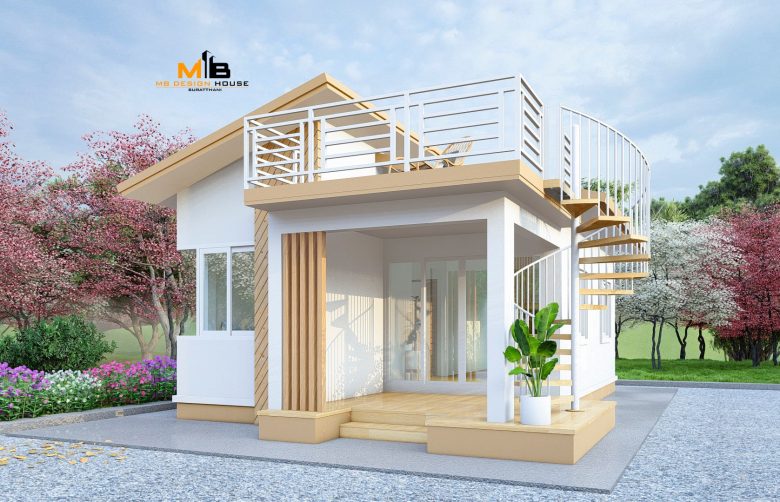 In place of these features that at one point spoke of luxury and wealth are simple shapes and intentional asymmetry. The opulence of the past is no more.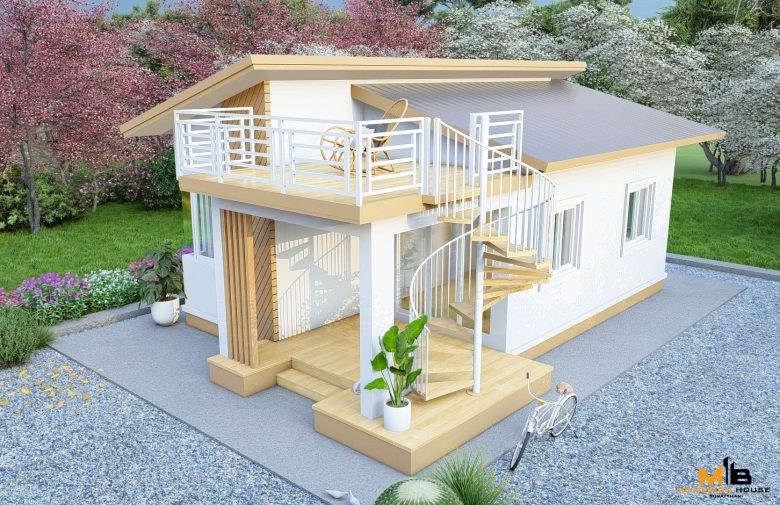 Some common materials in modern homes include steel, concrete block, iron, and glass. More conventional building materials like wood, brick, and stone were used in more straightforward ways to show off their natural beauty.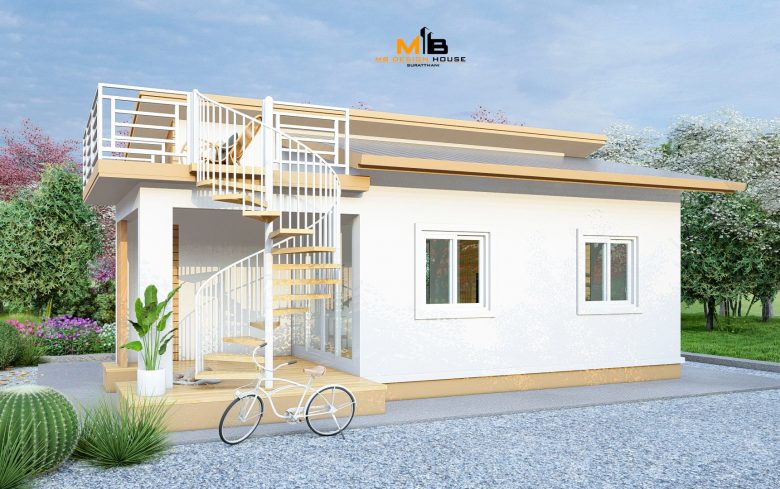 .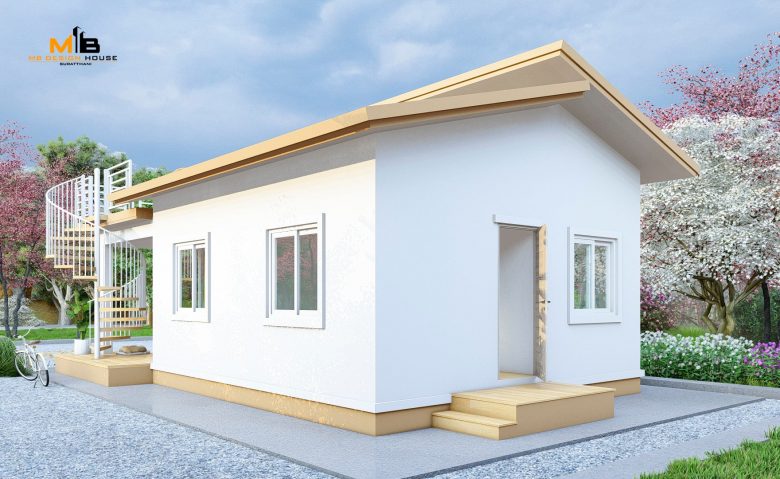 .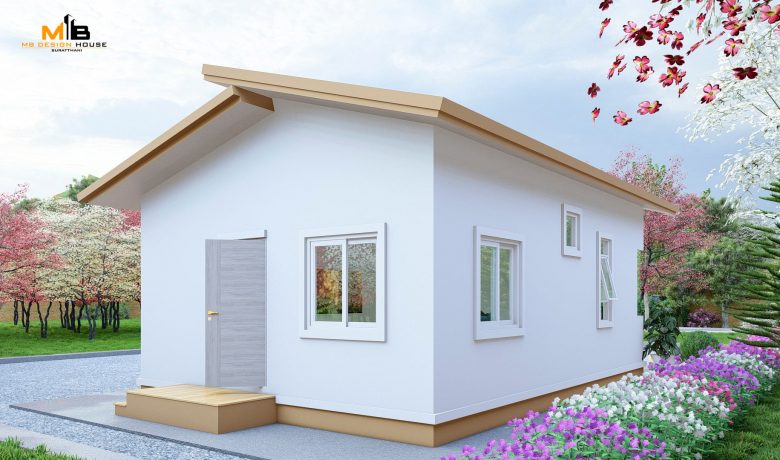 .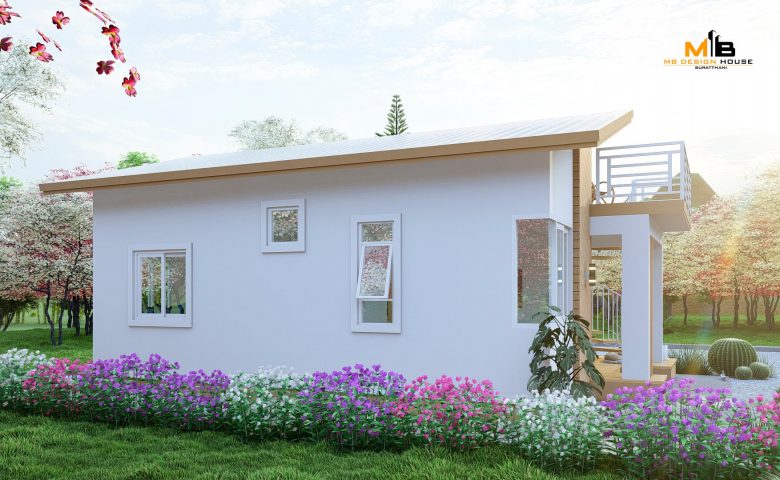 .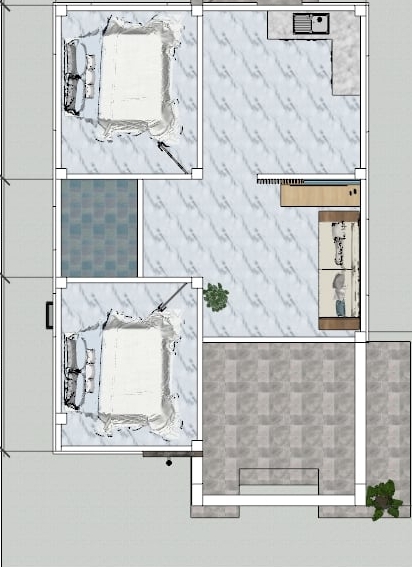 .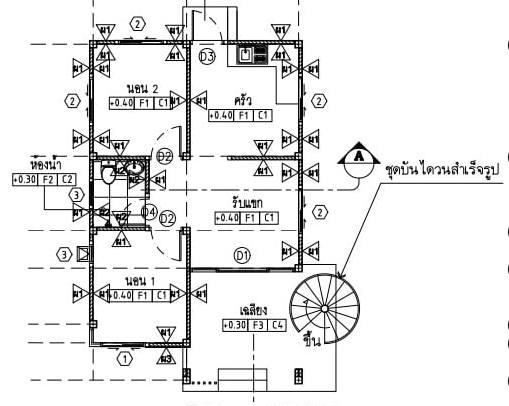 .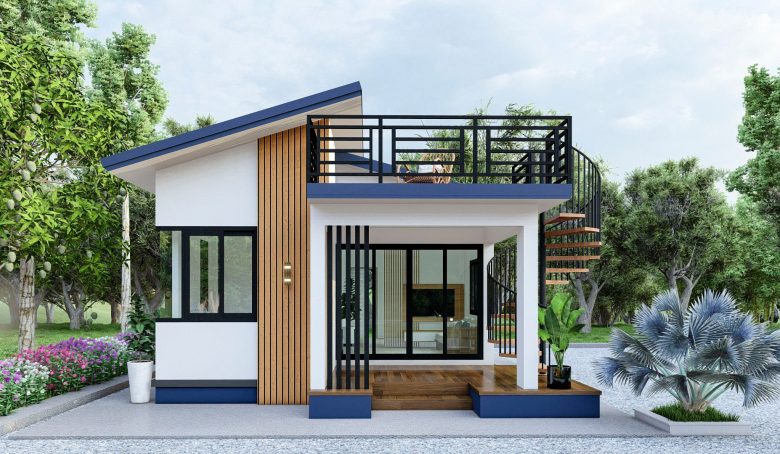 .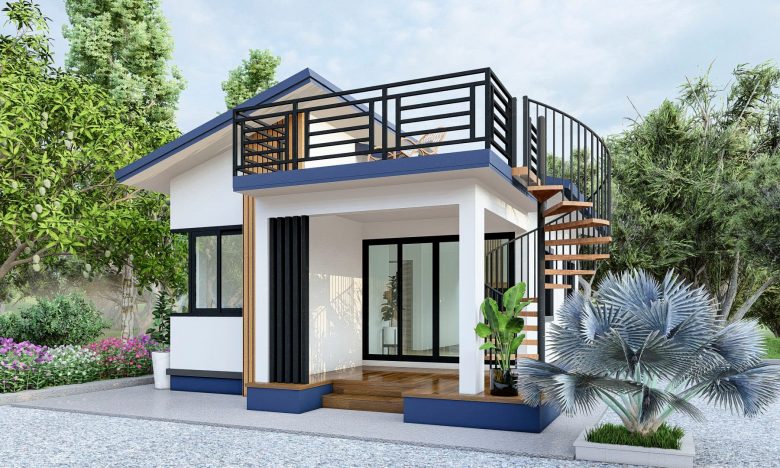 .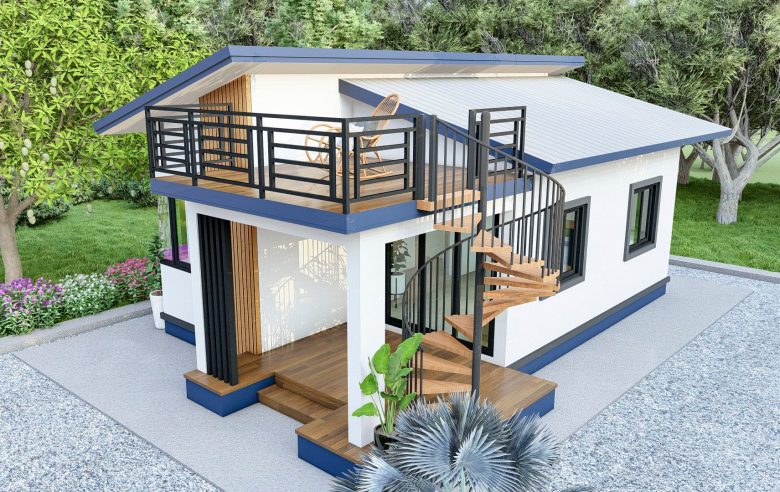 .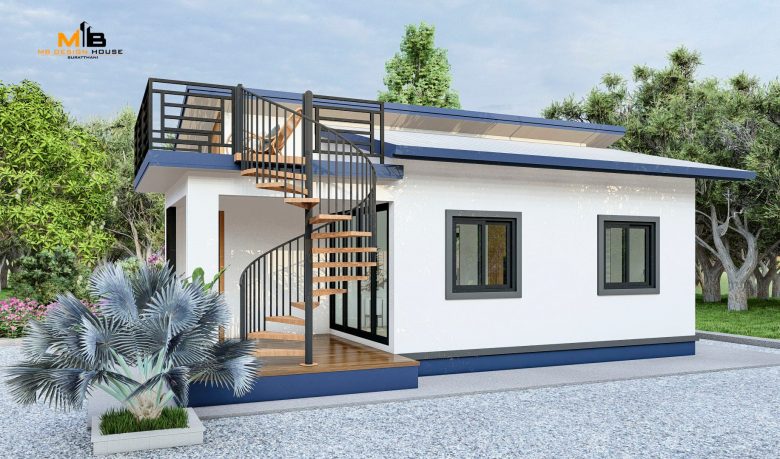 .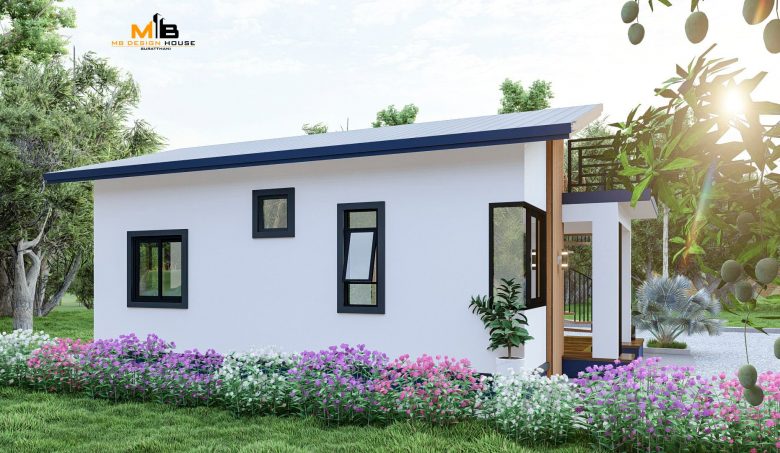 .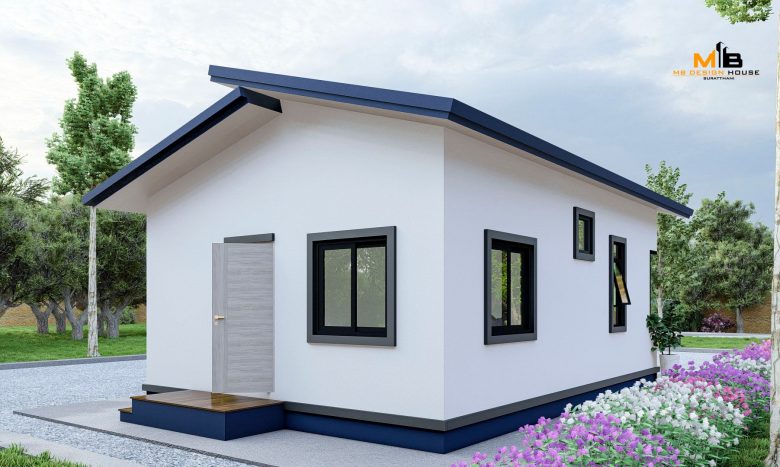 .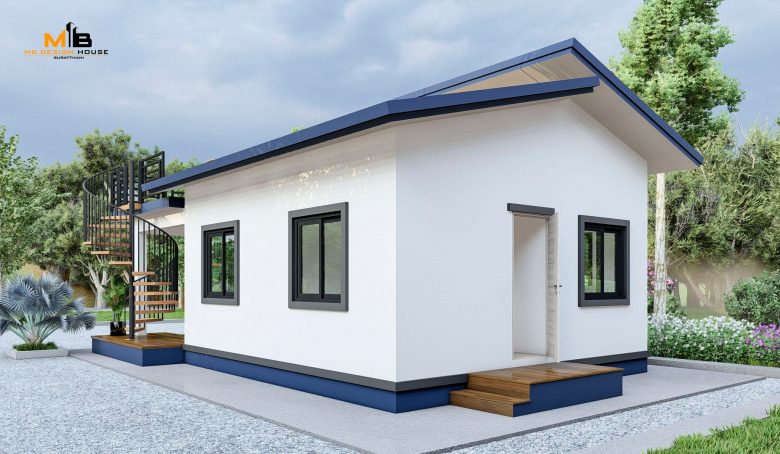 .
Credit: MB Design House