Tiny houses have become very popular in recent years and their number is increasing rapidly. Today we will introduce you to the 'Klein Haus Tiny House with Magnificent Patio Area', suitable for the minimalist life of your dreams.
Tiny houses have become popular because they are low cost, portable and sustainable. For this reason, the number of these tiny houses, which are an indispensable option for those who adopt this minimalist lifestyle, is increasing.
While designing tiny houses, they are made to be useful and functional. Since our space is small, it is very important where to place the items. With a good design, the interior of these houses can be made larger and more useful. For this reason, tiny house users should examine different house designs.
KLEIN HAUS TINY HOUSE
This gorgeously designed tiny house is located in Navarre, Ohio, United States. This tiny house, which offers a comfortable resting pleasure, is rented to its customers through Airbnb.
The exterior design of tiny houses is as important as the interior design. Since our area is small indoors, the functionality of the house can be increased with a large patio area outdoors. The area on the side of this tiny house offers a comfortable outdoor living space. The patio area includes a comfortable seating area, fire pit and dining table.
When we enter the interior of the house where two people can stay, we encounter a functional design. The wood veneer used in the interior offers a warm appearance. Therefore, tiny houses designed using wooden materials can help people have a more natural and sustainable lifestyle.
There is a comfortable sitting area at the entrance of the house. The full kitchen has all the necessary equipment to make good meals. Next to the kitchen is the bathroom. The area with a double bed is reached by a staircase leading to the attic.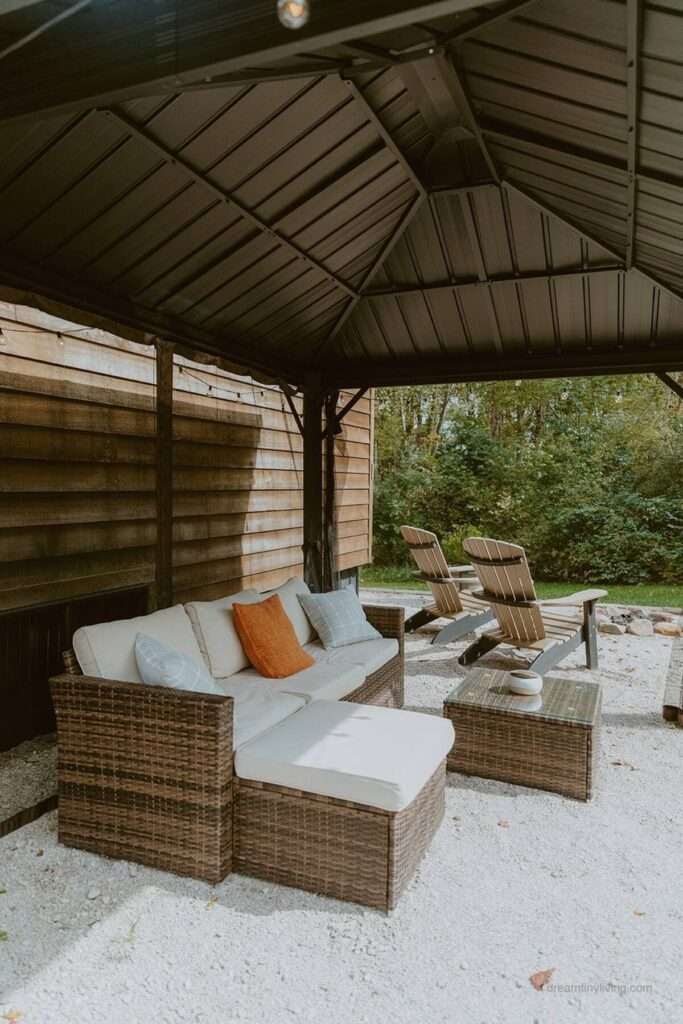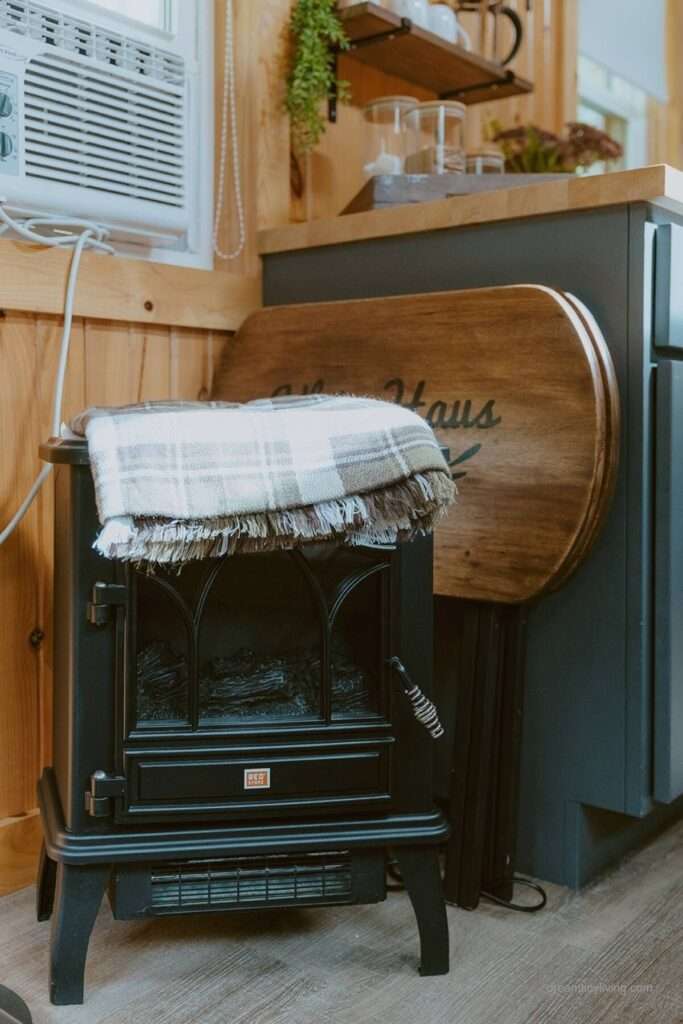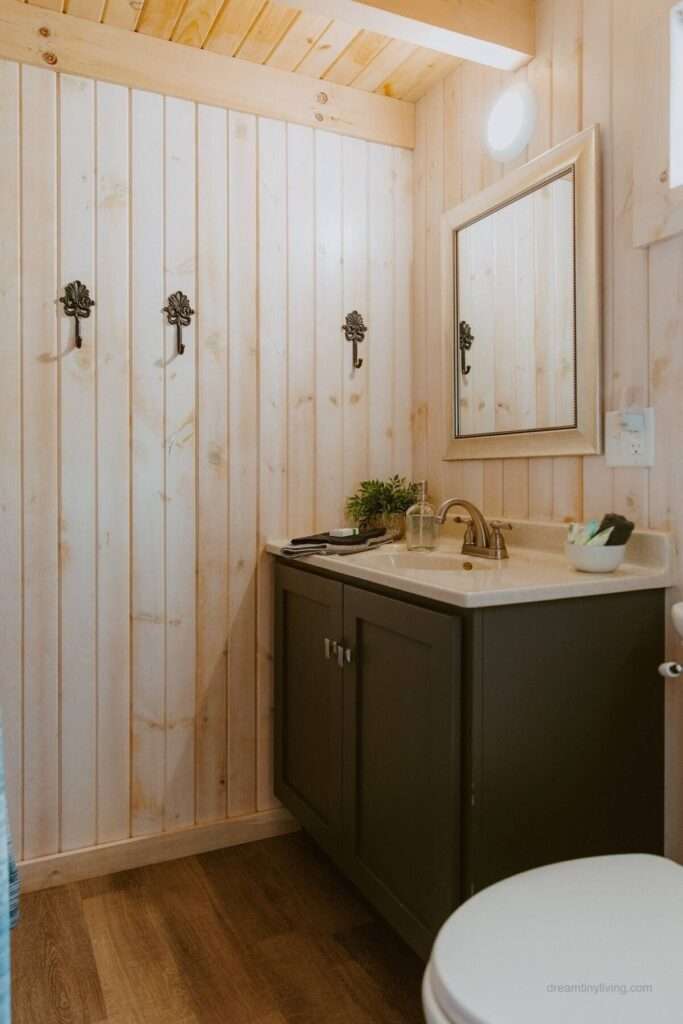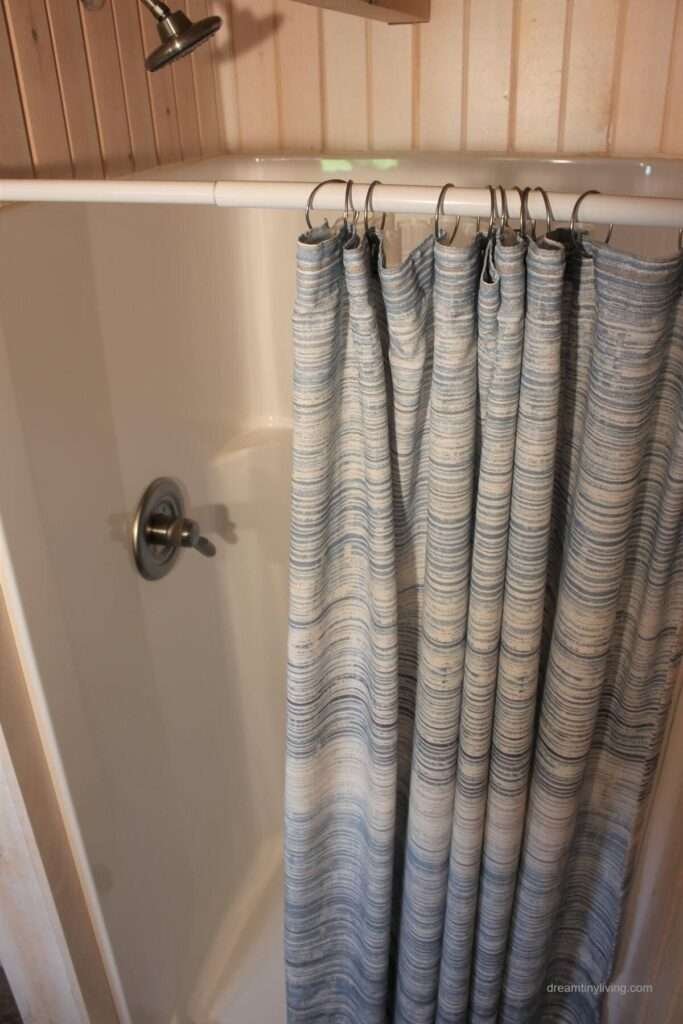 source : dreamtinyliving