Kevin Durant defends former Olympic teammate Damian Lillard on Twitter post
On Wednesday morning, Kevin Durant responded to a Twitter post defending Damian Lillard's trade request to the Miami Heat.
An NBA fan took to Twitter, saying, "I understand why Dame is set on one team. He's 32 & short with injury history. He probably has 1-2 more years at this level he gotta capitalize."
Lillard has made it clear to the Portland Trailblazers he is only willing to play for the Heat. This fan begins with a sarcastic remark, stating he understands why Lillard is set on the Heat. Following this statement by calling him washed, short, and having a history of injuries and claiming Lillard only has a few years of high production left.
Durant did not hesitate to come to Lillard's defense, responding to the fan, "Lol 1 or 2 more years Lmao. What do u be watching gang seriously."
Durant and Lillard were teammates during the 2021 Tokyo Olympics, where Team USA won the gold medal. Durant is known to respond to fans on Twitter, criticizing both him and other players. He responded to this user by asking if he has watched Lillard play.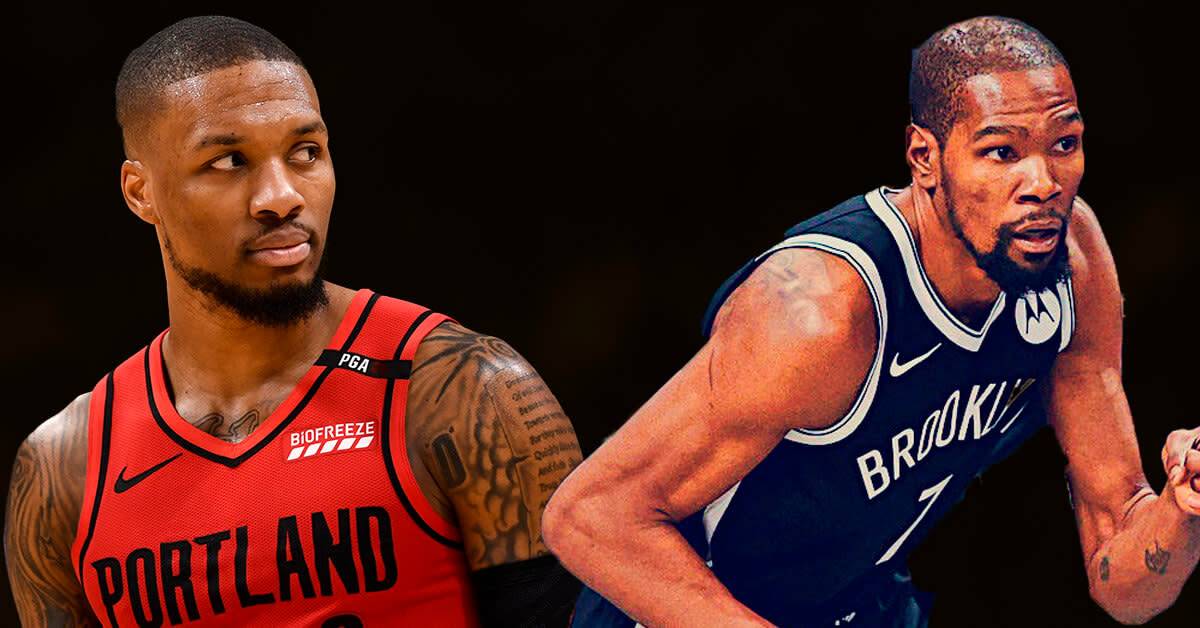 Last season, Lillard averaged a career-high 32.2 points and 7.3 assists. Lillard made the All-NBA Third Team, showing no signs of slowing down. At 6-foot-2, Lillard is considered average to slightly below average in height. He has only sustained one serious injury during his career and sat out at the end of last season for Portland to get a higher draft pick. Lillard has played in 65 or more games in nine of his eleven seasons.