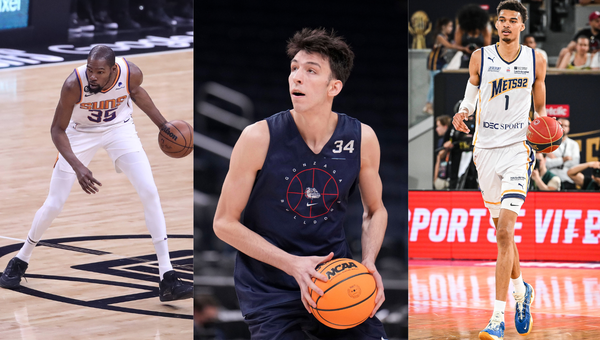 After the inclusion of the much awaited 7 '5 Victor Wembanyama into the league, the hype for the upcoming season has taken a new high. Importantly, fans consider the French baller as the hot prospect for Rookie of the Year award. Amid the offseason hype, another 7 '1 tall rookie walked off the ROY award race with a bold statement. Apart from that, the rising star also went toe to toe against the Phoenix Suns star Kevin Durant.
Even though Wembanyama secured #1 draft pick, he went off to a shaky start in the Summer League. The San Antonio Spurs star struggled to register a decent field goal percentage. However, he gave a better performance in the following. Nevertheless, fans still have their eyes glued to him. On the other hand, the 7′ 1 star, Chet Holmgren, seemed to have impressed fans with his game despite making a bold statement on ROY award.
Chet Holmgren opens up his feelings on the ROY award
The Oklahoma City Thunder picked Chet Holmgren as the #2 draft pick in the 2022 draft. Unfortunately, he couldn't make his debut in the season because of Lisfranc injury, which he sustained while guarding LeBron James at Pro-Am exhibition. Nevertheless, the 7 '1 star is all set to make his debut in the upcoming season alongside Wembanyama, Scoot Henderson and others.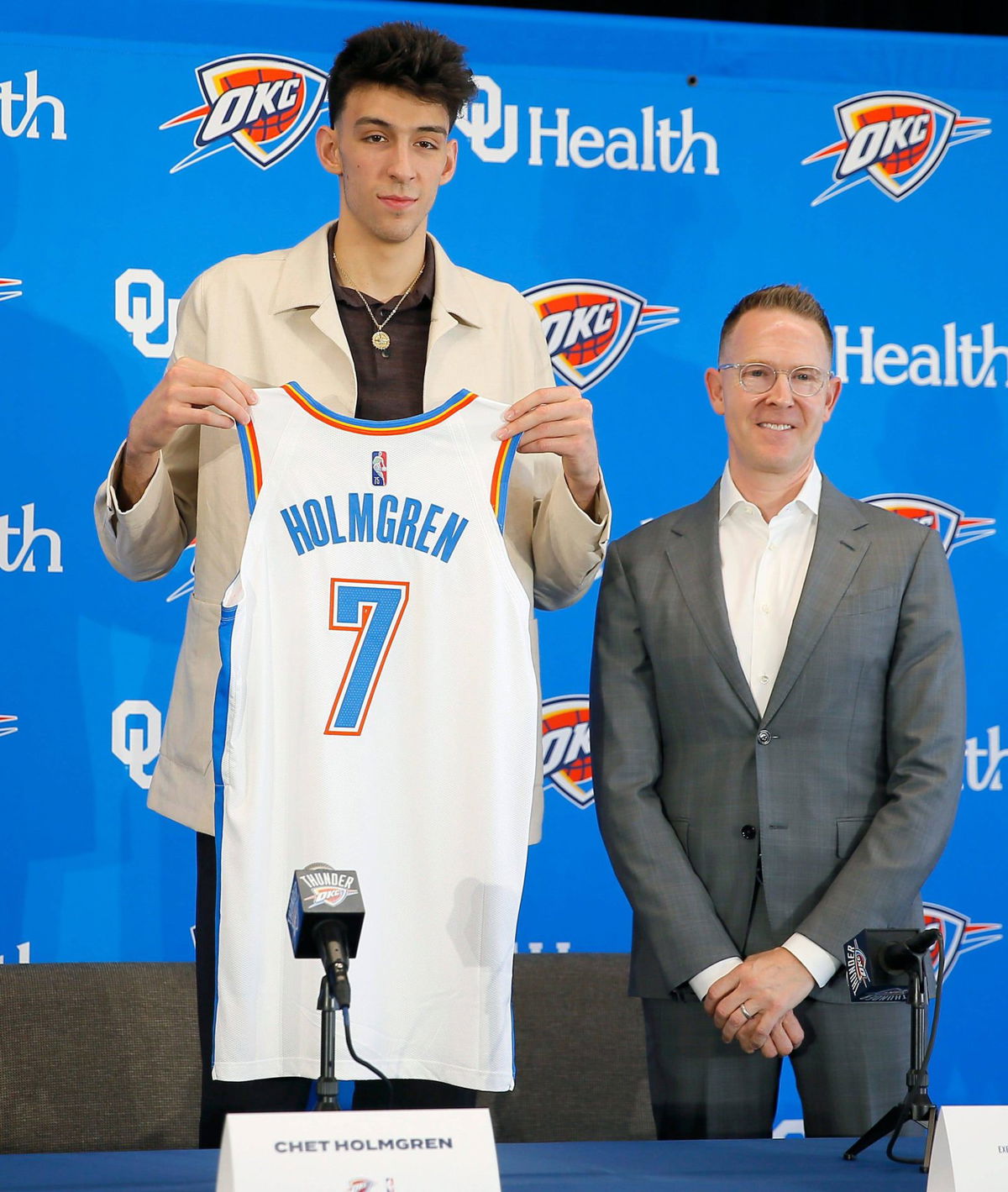 Ahead of the upcoming season, he gave an interview to Hoopshype.com, discussing various aspects of the game. While answering the burning question regarding the Rookie of the Year award, he delivered a surprising response. He said, "My focus is on helping this team win games. Things like Rookie of the Year, and everything else are not important." He further said that he is interested in helping his team and everything else falls secondary.