Atlanta Hawks point guard Trae Young was recently spotted working out with NBA legend Kevin Durant after being left off of Team USA.
Atlanta Hawks point guard Trae Young has made it known throughout his career that he'd love to play for Team USA, and for unexplained reasons, the team keeps snubbing him.
The latest example came this year when Young was left off of the Team USA roster for the upcoming FIBA tournament which will take place later this month.
Thankfully, it seems Young has found ways to occupy his unexpected free time, most recently by taking part in some open runs with future Hall-of-Famer Kevin Durant, alongside a slew of other current NBA players, in Los Angeles.
Other players who can be seen in the photos include Chet Holmgren, Austin Rivers, Jalen Green, and Young's own former Hawks teammate and current Sacramento Kings shaprpshooter Kevin Huerter.
Young's upcoming sixth NBA season will be a pivotal one for his career trajectory. After leading the Hawks on their deepest postseason push in franchise history two years ago, the last two seasons have resulted in early playoff exits, with claims of "overrated" becoming commonplace alongside Young's name.
Although the team traded for San Antonio Spurs All-Star Dejounte Murray last offseason, they failed to make much progress in the standings, setting the stage for what feels like a make-or-break 2023-24 season for Young and the Hawks.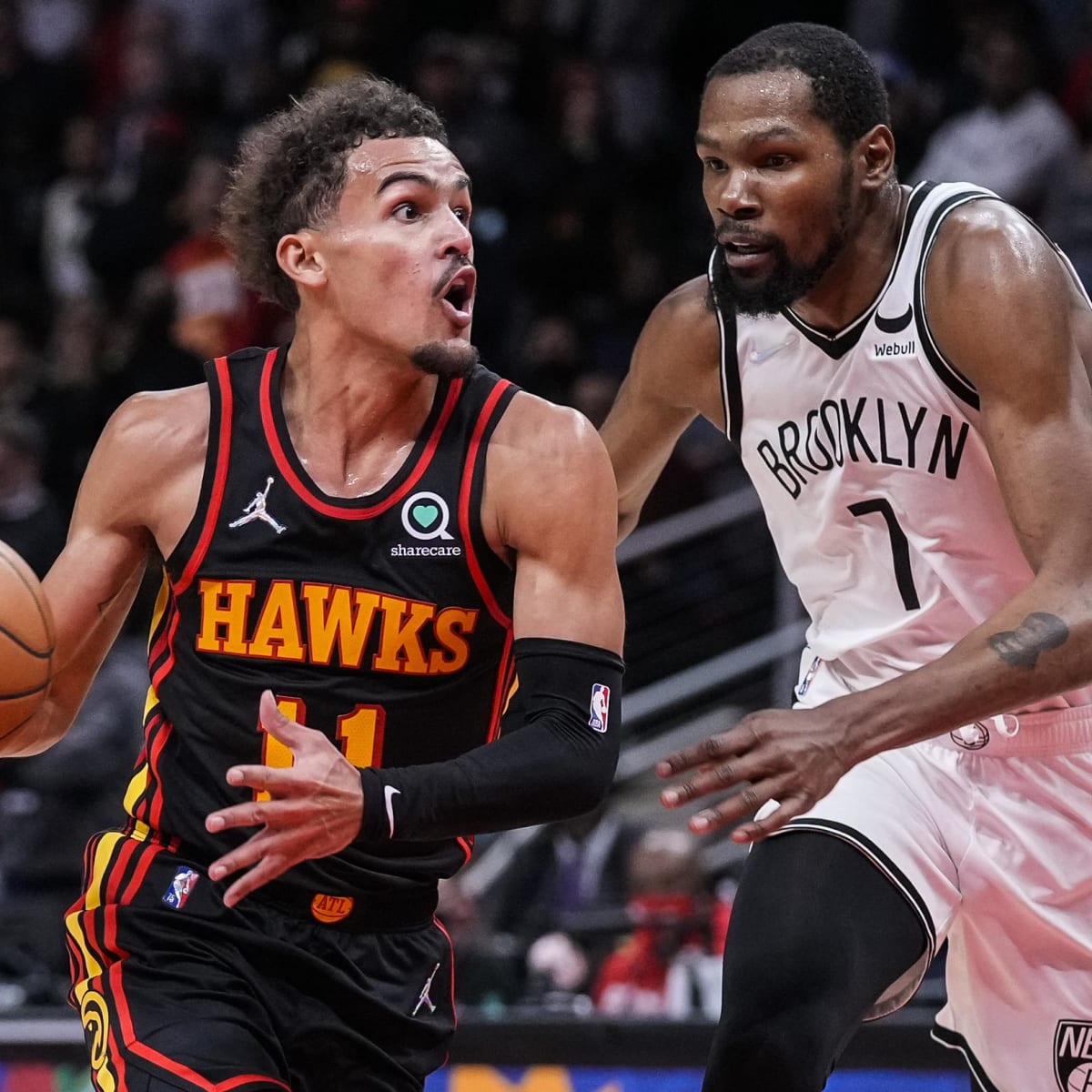 The team learned at least part of their 2023-24 slate when the NBA In-Season tournament was revealed on Tuesday. In any case, it appears that Young is surrounding himself with the best possible talent this offseason to ensure that the upcoming season is his best.