The real-life heat between The Rock and John Cena has been making rounds on the internet. Back in 2011, The Great One returned to the business, where he rose to prominence before he forayed into Hollywood. But, at the time, John Cena was the torchbearer of the promotion. Although wrestling is storyline-driven, things got real between the two when John Cena called The Rock out for writing promo notes on his wrist during a segment.
The megastars from two different eras slugged it out at the Grandest Stage in a compelling match that was billed as a "Once-in-a-lifetime" match. In the lead-up to the match, The Rock harbored real animosity for the sixteen-time World Champion.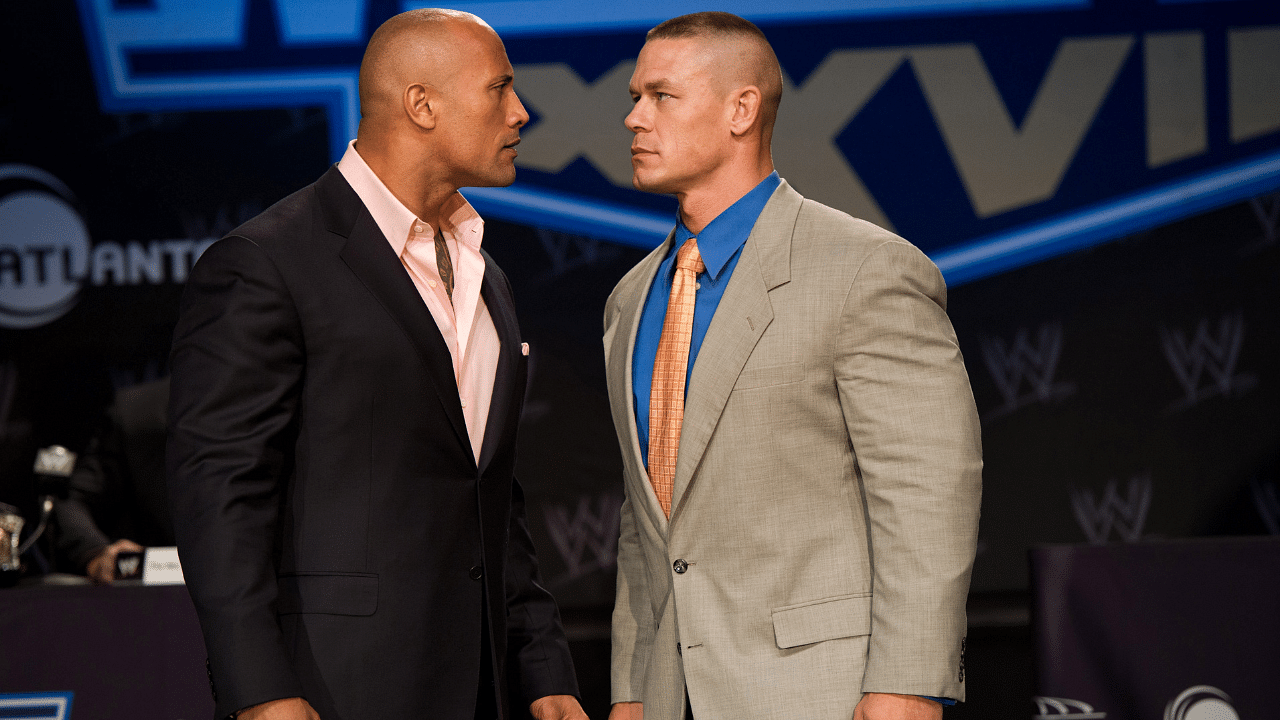 In an old footage showcased in A&E WWE Rivals, the tension between the duo is as real as it is palpable. The Brahma Bull detested John Cena to the extent that he even called him an "idiot" with too much "confidence".
The Rock calls John Cena an "idiot" who has "confidence"
John Cena made things personal in his promo when he impugned The Rock's loyalty toward the wrestling industry. In the A&E WWE Rivals documentary, The Rock was seen calling John Cena an "idiot" mouthing off with a lot of "confidence". He further imagined the sweet sight of delivering his size "15 boot" up John Cena's "candy as*".
"This is what happens when idiots have confidence."
The Rock emerged as the victor at WrestleMania 28. However, John Cena bounced back the following year in their rematch at WrestleMania 29. Their relationship also thawed over the years.
Both wrestling legends are Hollywood icons today. The Rock is, most notably, one of the most successful actors in the world. John Cena on the other hand is carving out a respectable Hollywood career.
WWE female talent recalls what it was like backstage during The Rock and John Cena's real-life heat
Further, in the episode, WWE superstar Natalya recollected being present backstage amidst the turbulent situation. According to her, The Rock and John Cena could not even be in the same room. She noted that though there was too much heat between the duo, it was great for TV.
"You come out of a promo segment and you think everybody is gonna be fine but they're like no, they can't even talk to each other. They can't be in the same room. And I was like, 'woo!" But it was making for great television," said Natalya.