If you have an outdoor space, you may refresh it and add interest to it with a water feature. What water feature to choose? A waterfall, a fountain, a pond or a water garden, for example, and today's roundup is dedicated to all of them but very edgy and modern ones. Let's see how to style a water feature for a modern, contemporary or minimalist space!
Modern Waterfalls
A waterfall is a spectacular feature for any outdoor space, it will fill the space with a soothing feel thanks to the sound of falling water. How can a modern waterfall look like? The most popular idea is a box-like or bowl-like waterfall made of concrete, stone or metal, you get several bowls and water flows from one into the other. Another idea is incorporating your waterfall into a wooden slab, get some faucets and a large bowl where your water will flow. Stick to modern materials like stone, concrete, metal and very sleek and clean lines.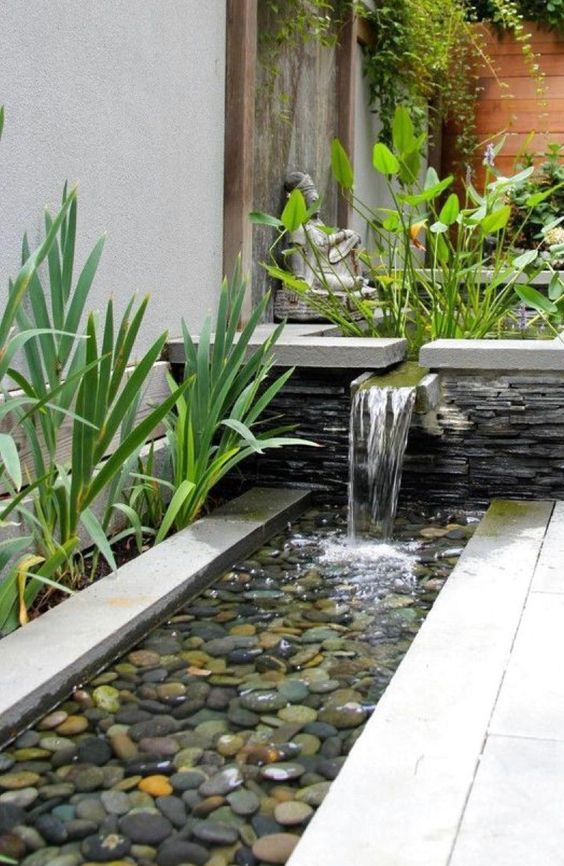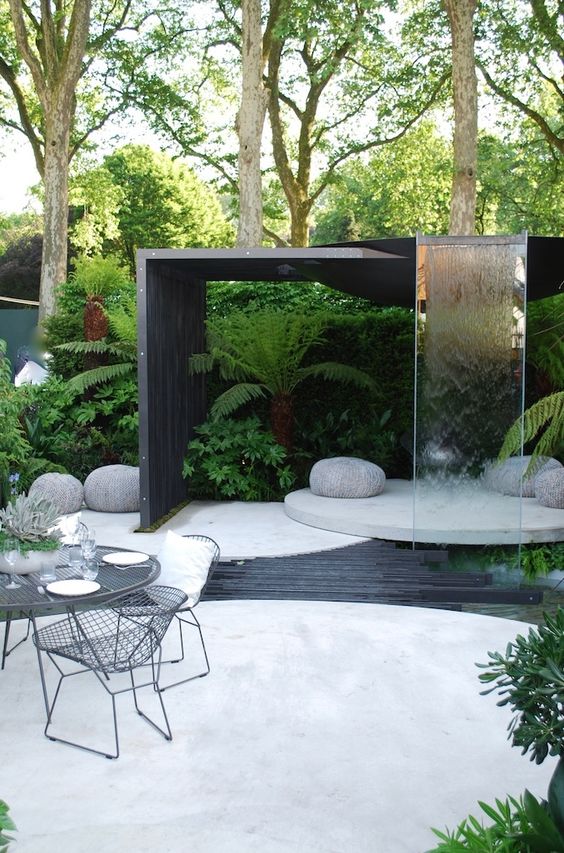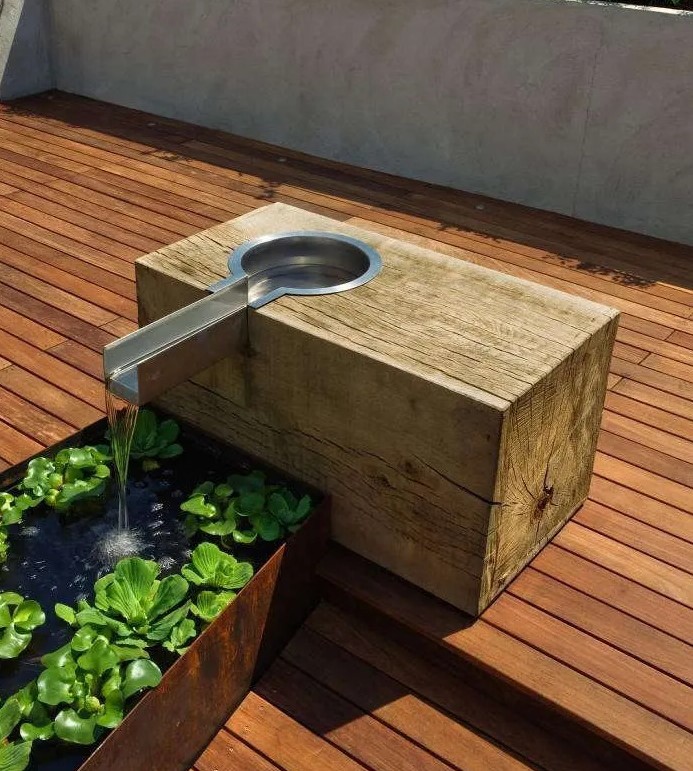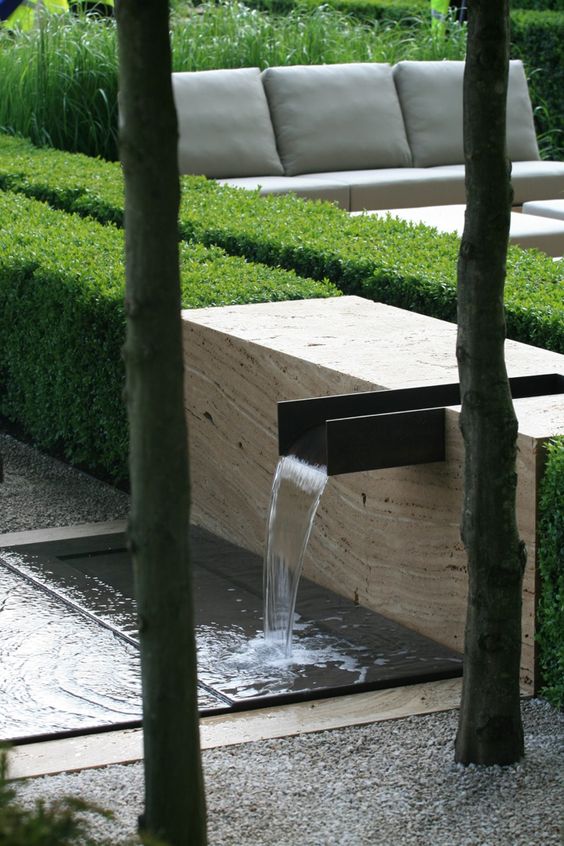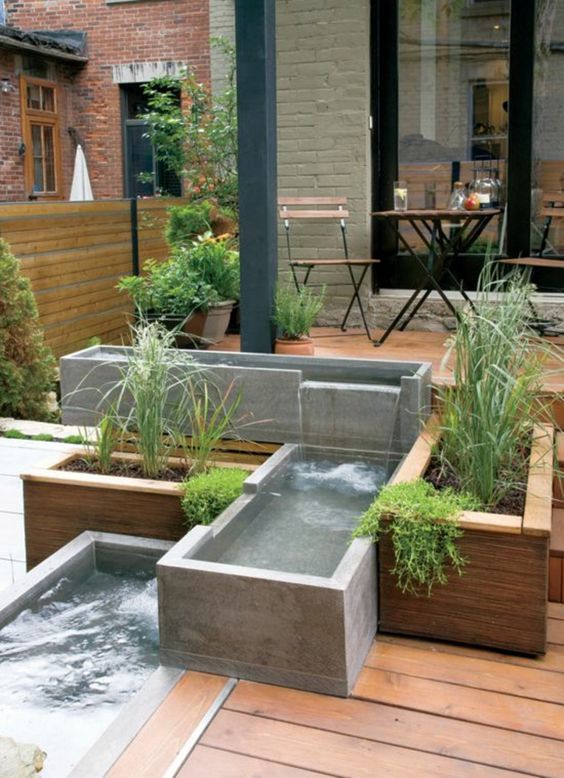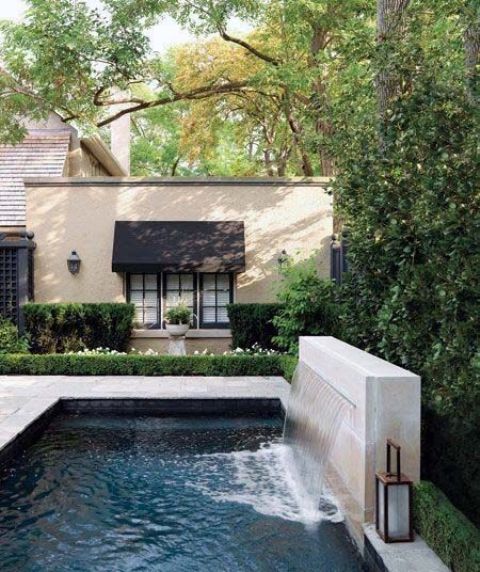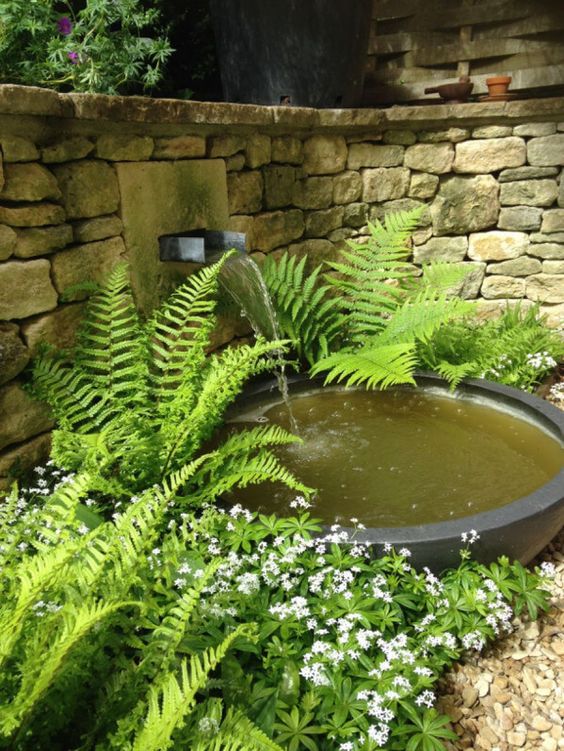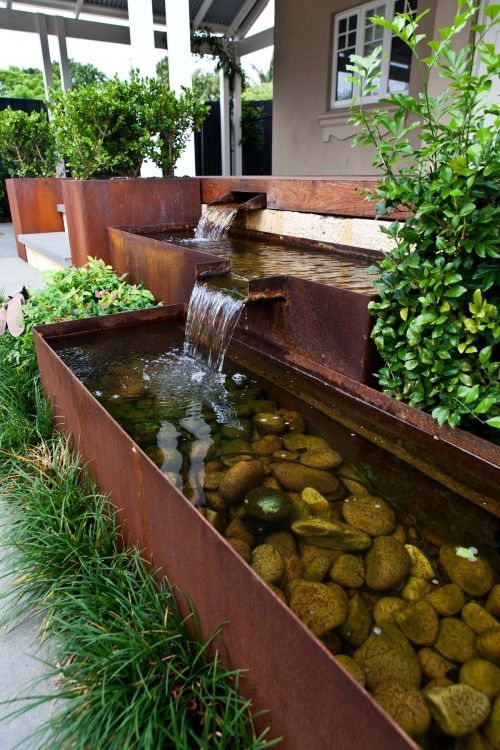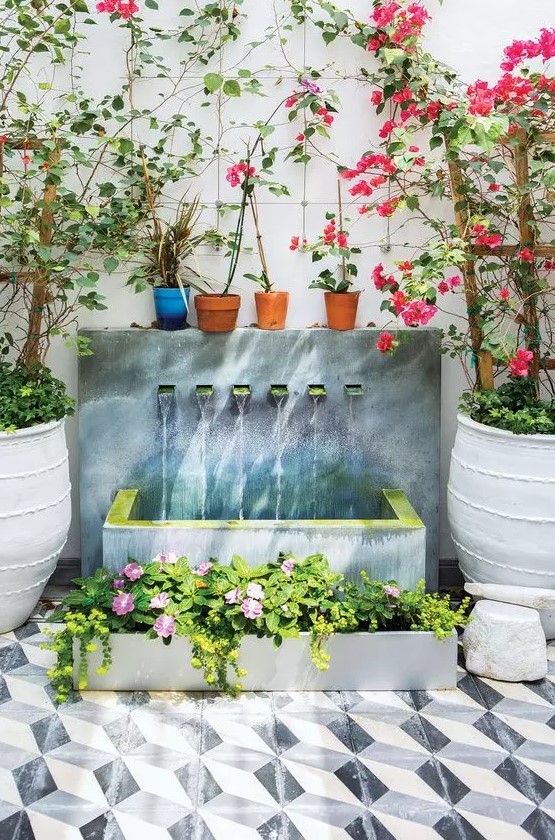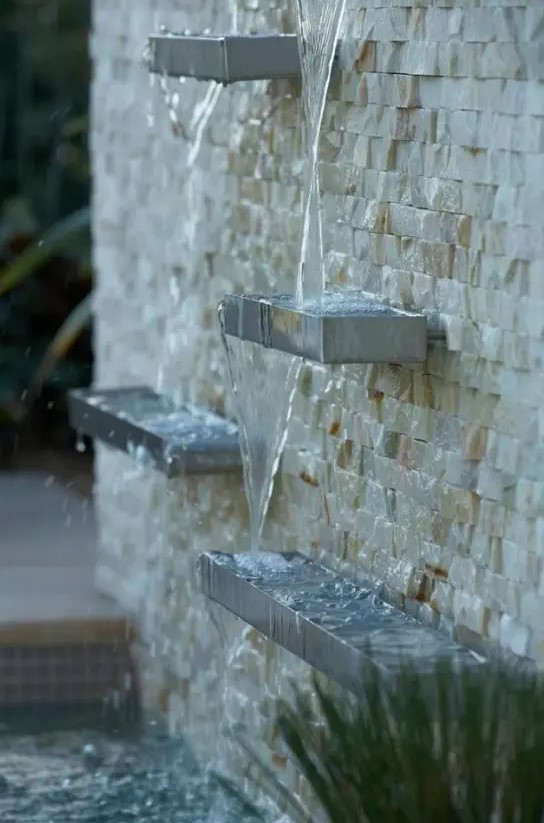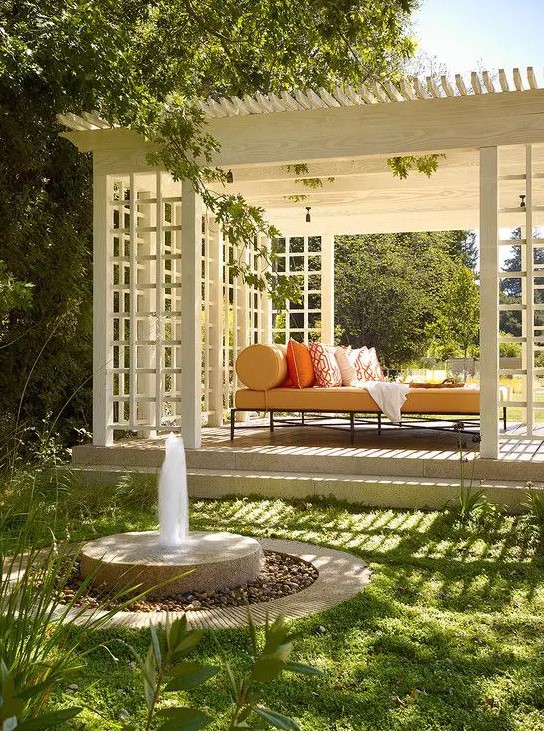 Modern Fountains
A fountain is the most popular water feature ever, and a modern one looks very unusual and non-traditional! A wall waterfall is the oldest idea but in the newest interpretation, of stone, metal and glass. Box-like and bowl-like mini fountains surrounded with pebbles and rocks are perfection for a modern space.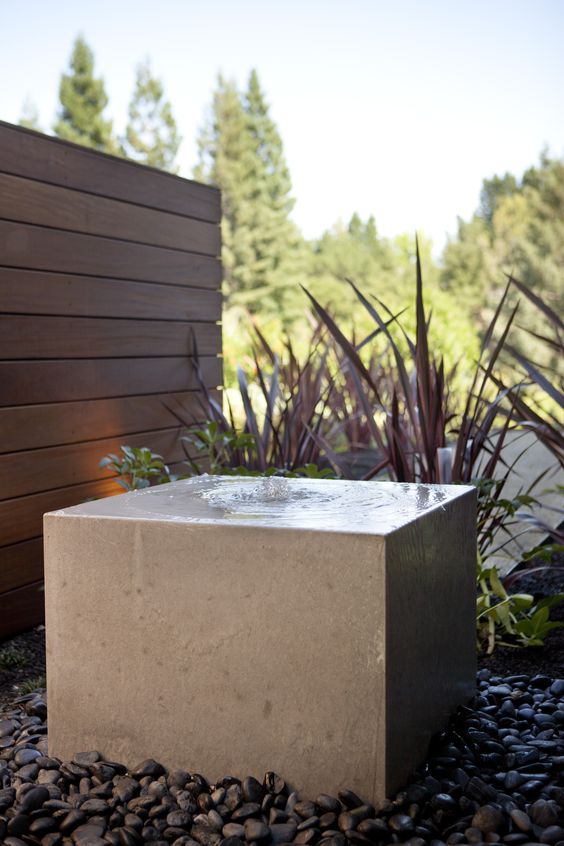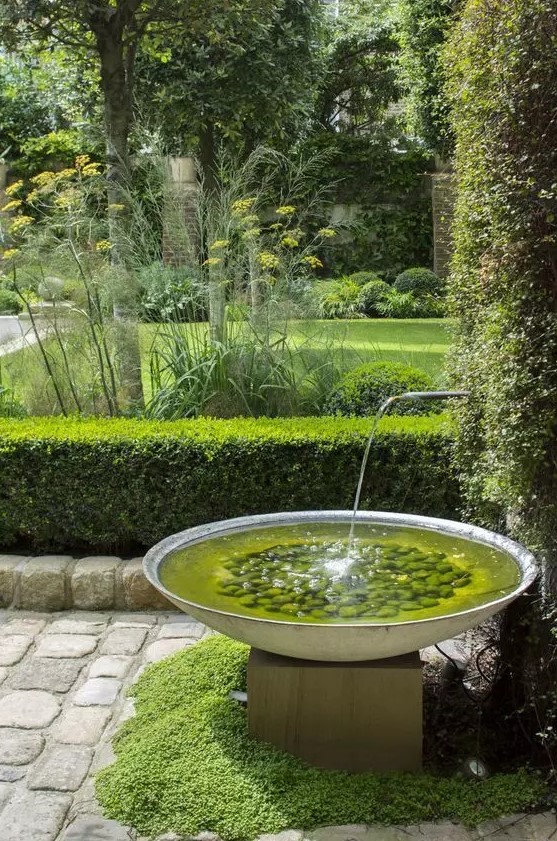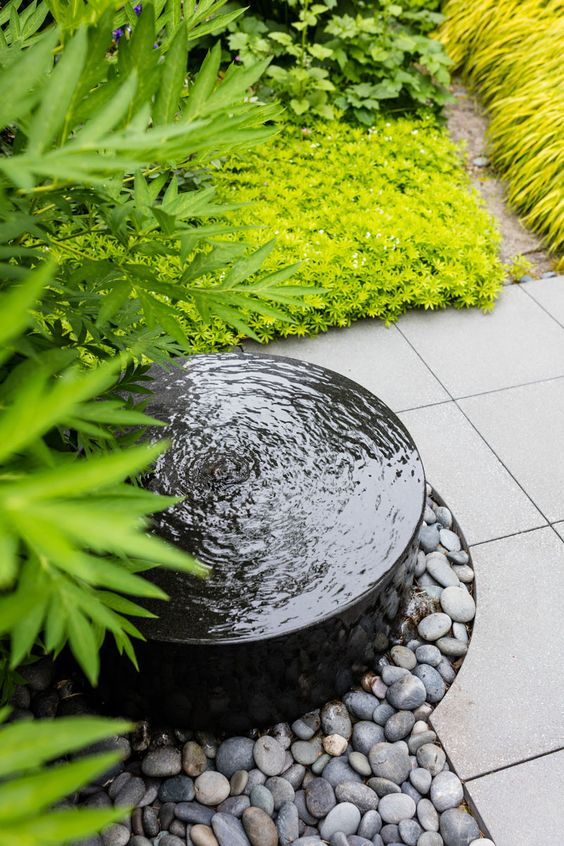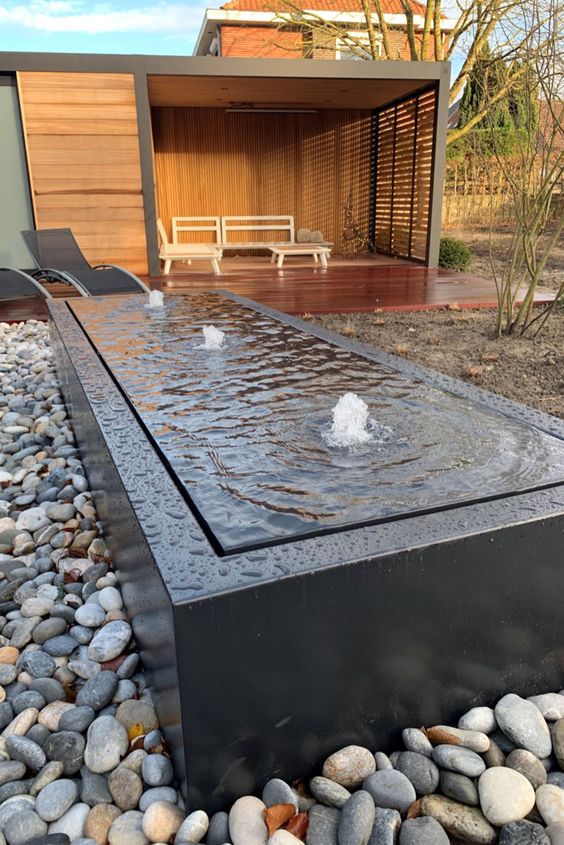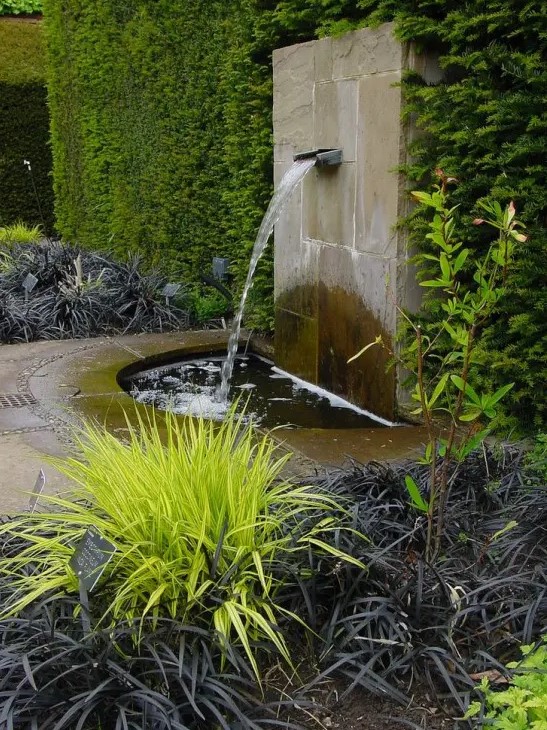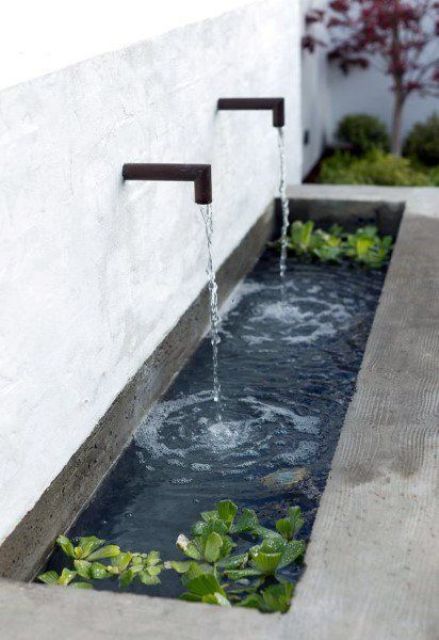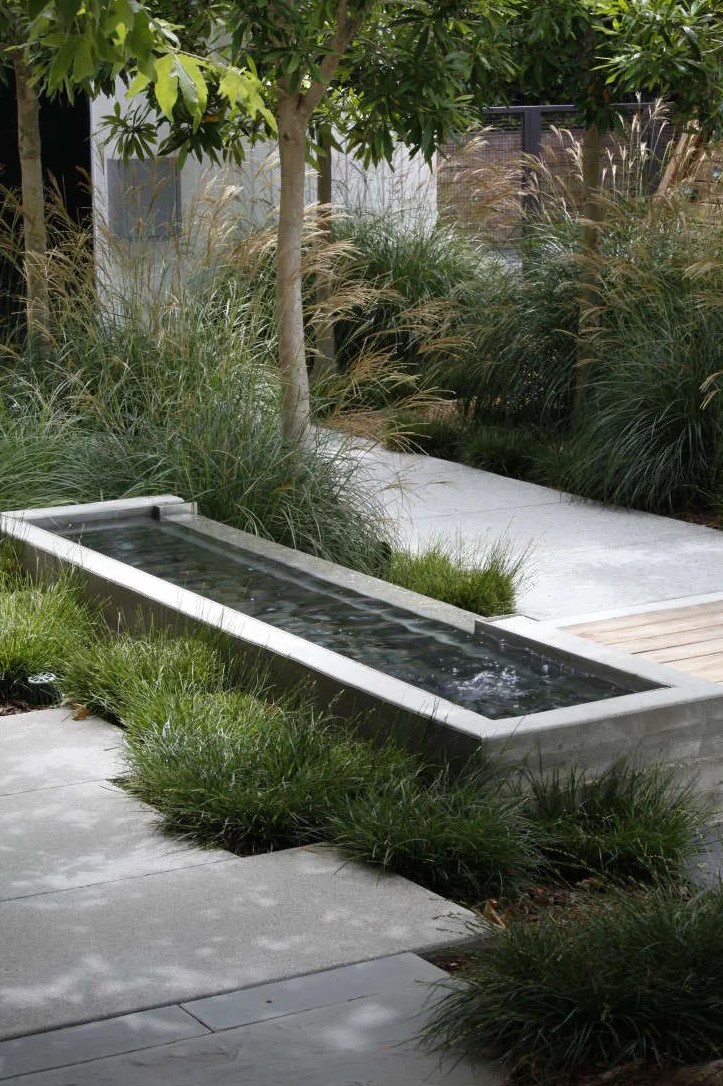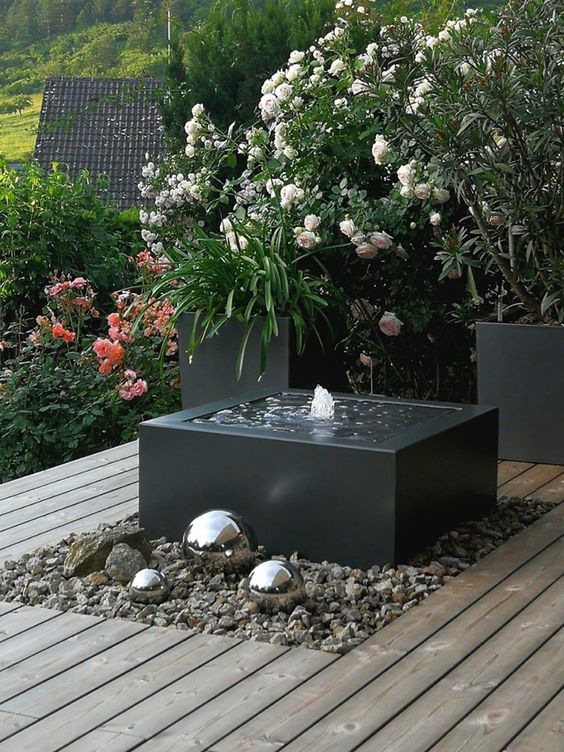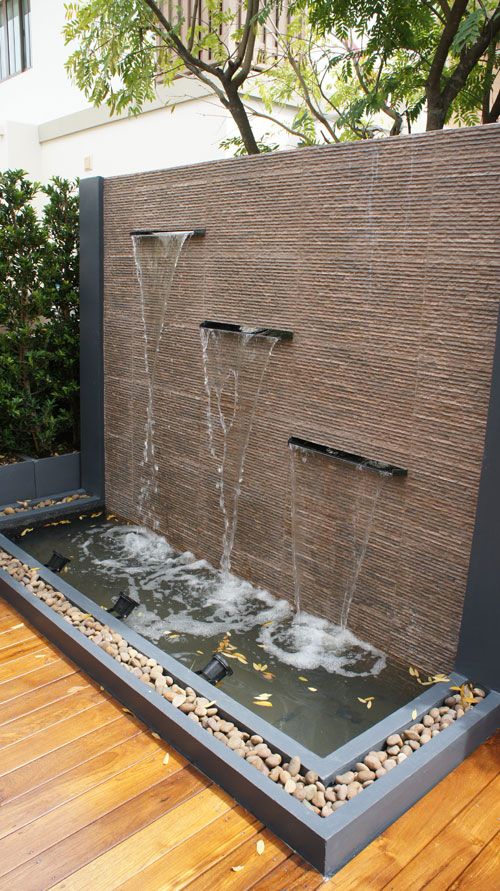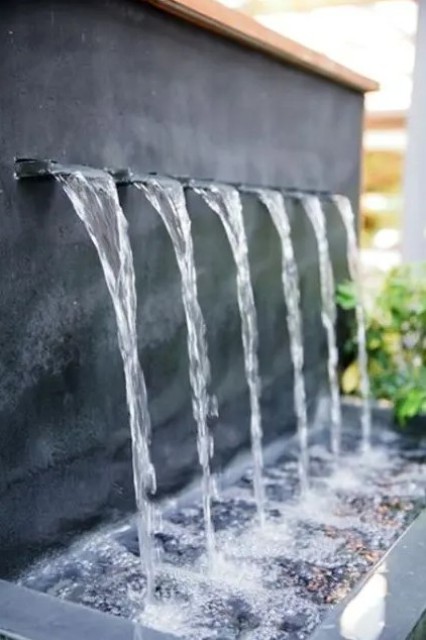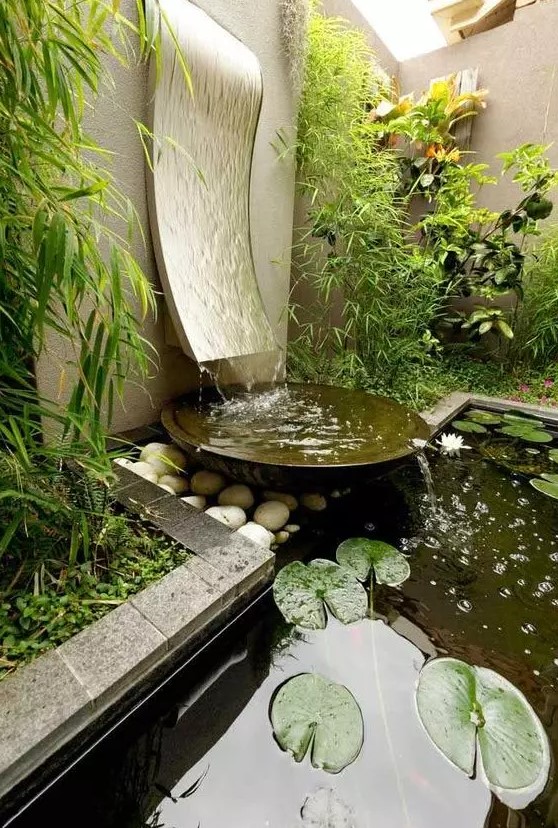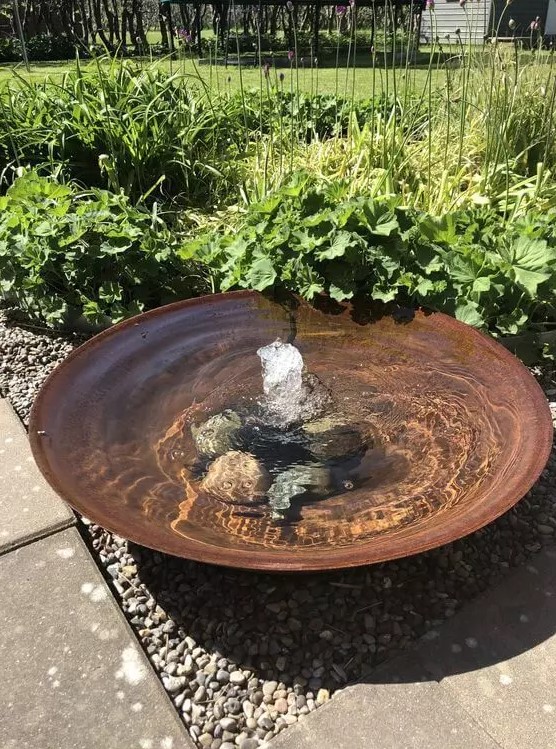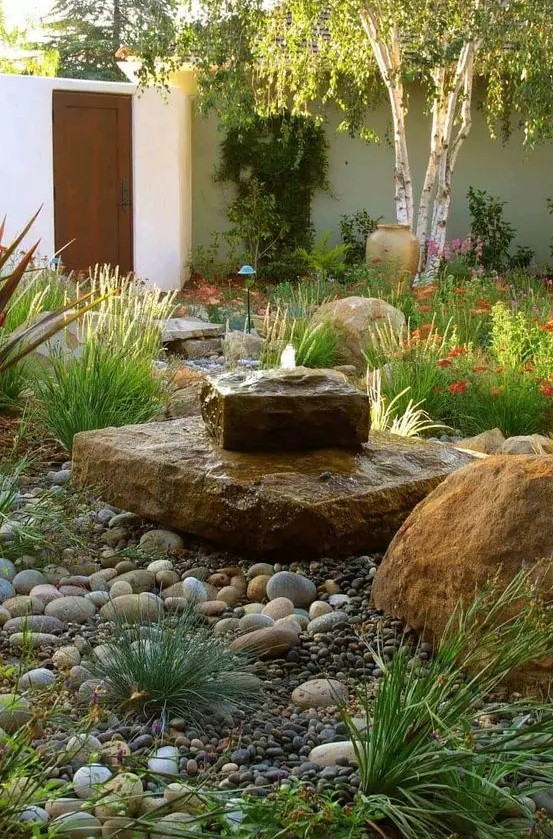 Modern Water Gardens And Ponds
A water garden or a pond perhaps won't soothe you with falling water sounds but they will look peaceful and lovely. Modern water gardens and ponds can feature clean lines, a bit of water plants and perhaps stone steps over the water. Get inspired by the ideas we've prepared for you and tell us, what's your favorite one!