If you have an outdoor space and you want to adapt it a little bit for your kids, build a treehouse, a playground or something else like that, and if your kids really love activities, you may go for an outdoor climbing wall. There are many ways to build one in, let's take a look at the most popular ones.
House Wall As A Climbing Wall
If you don't have much space but still want to make a climbing wall for your kids, you may turn part of your wall into one. That won't take much time, all you need is just to add some climbing holds to the wall and add something soft to the ground, at least some sands – in case your children fall, they won't get hurt.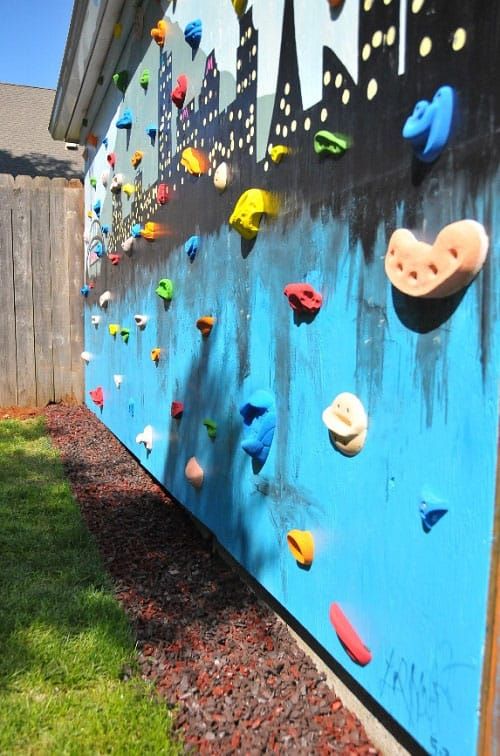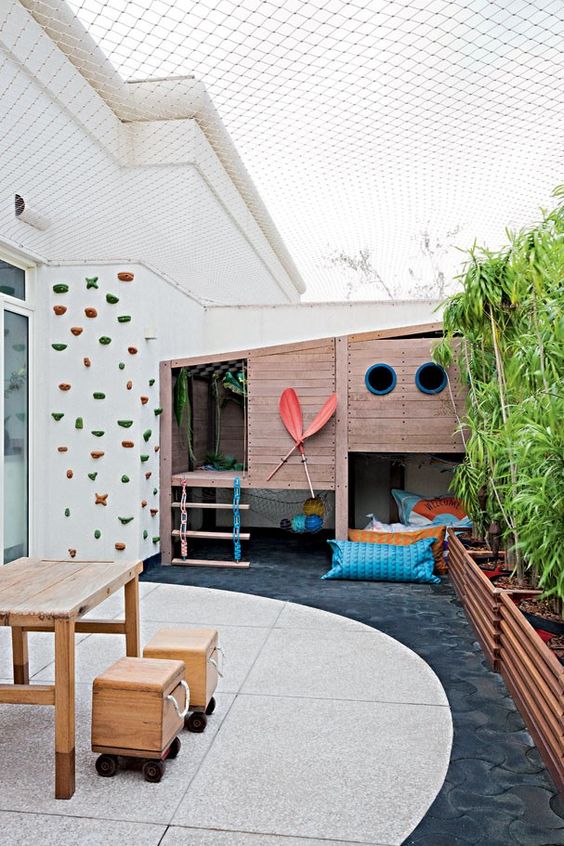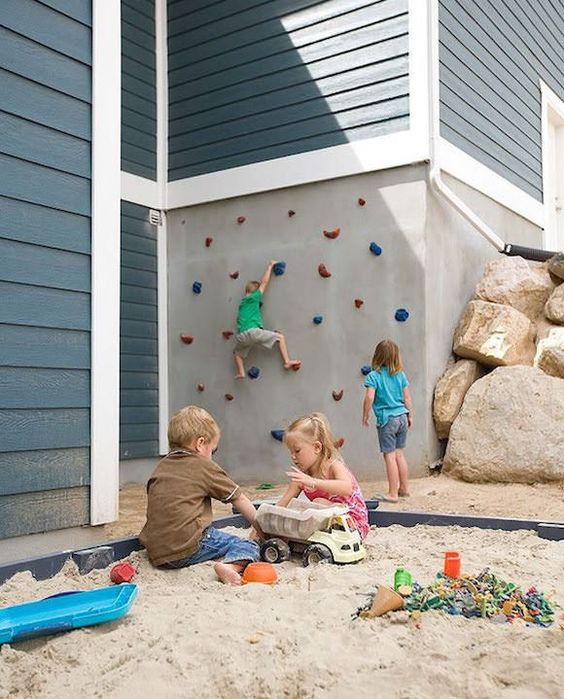 Playhouses With Climbing Walls
The most popular idea is building a playhouse or a treehouse for kids and adding a climbing wall, a netting wall, a rope and much other stuff that will make your kids happy and active. Such an idea is a perfect solution for outdoors if you have enough space, your children will be really busy there. Make sure you have soft ground or at least sand under this house if you expect your kids to practice all this stuff.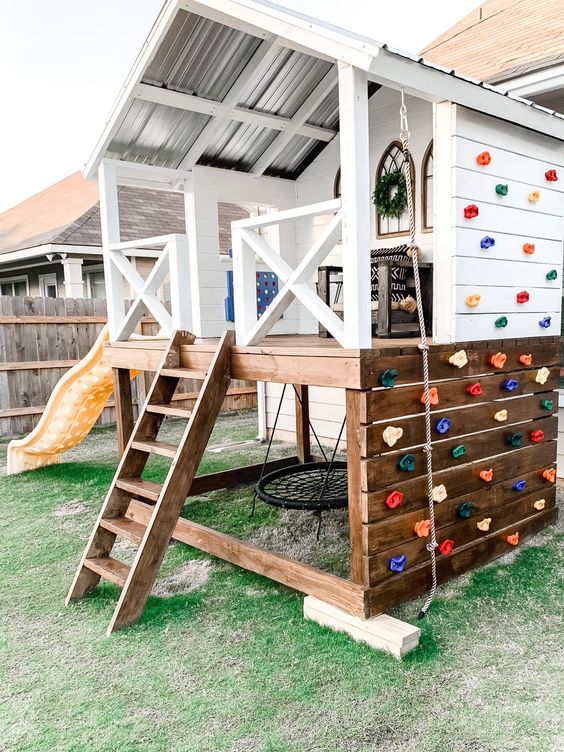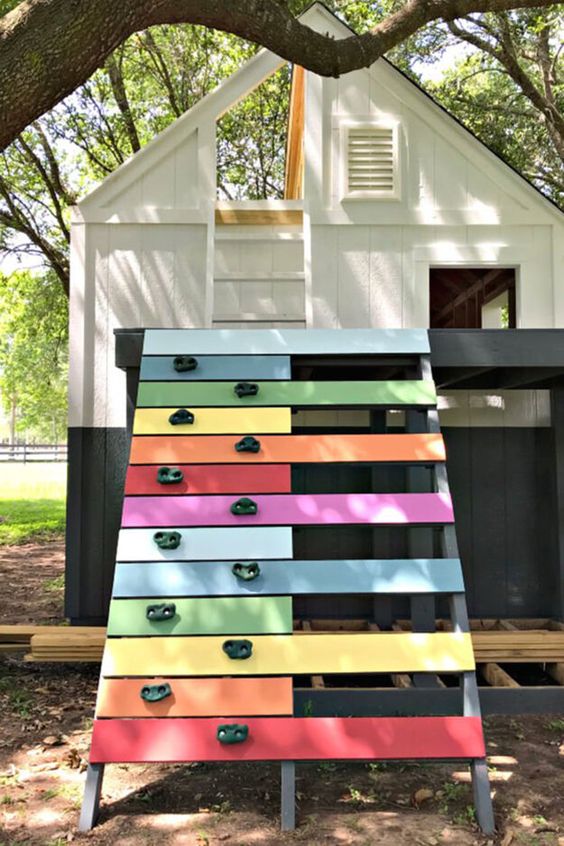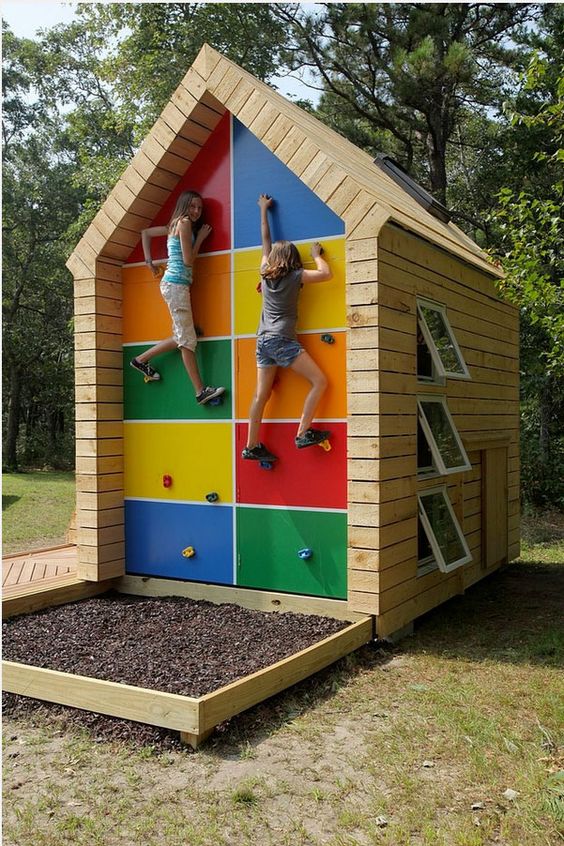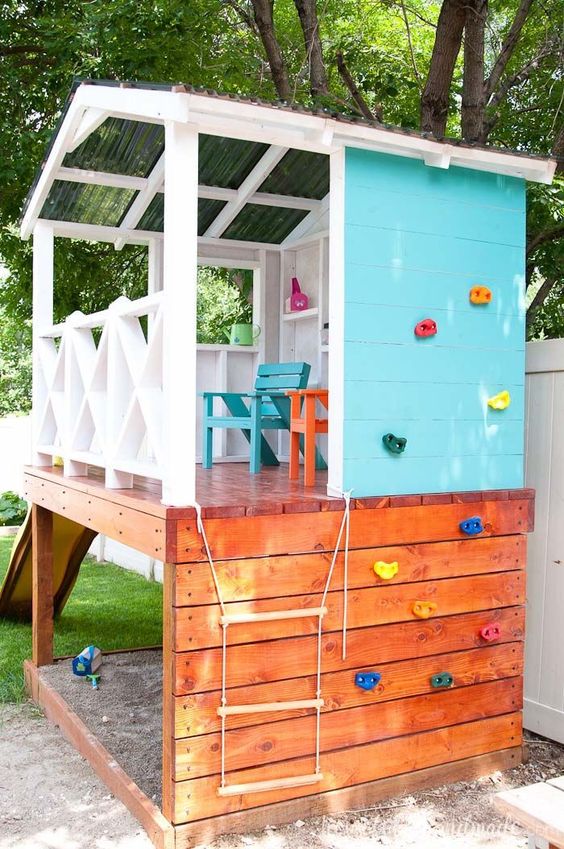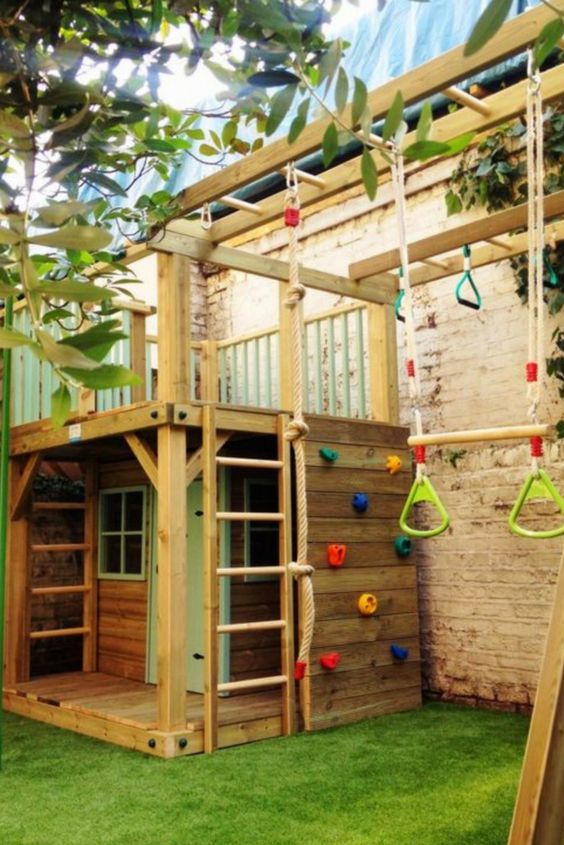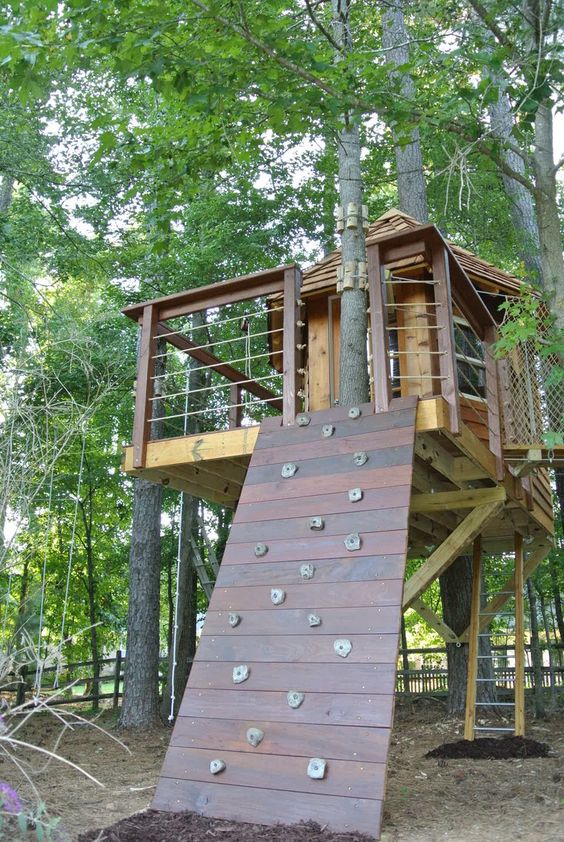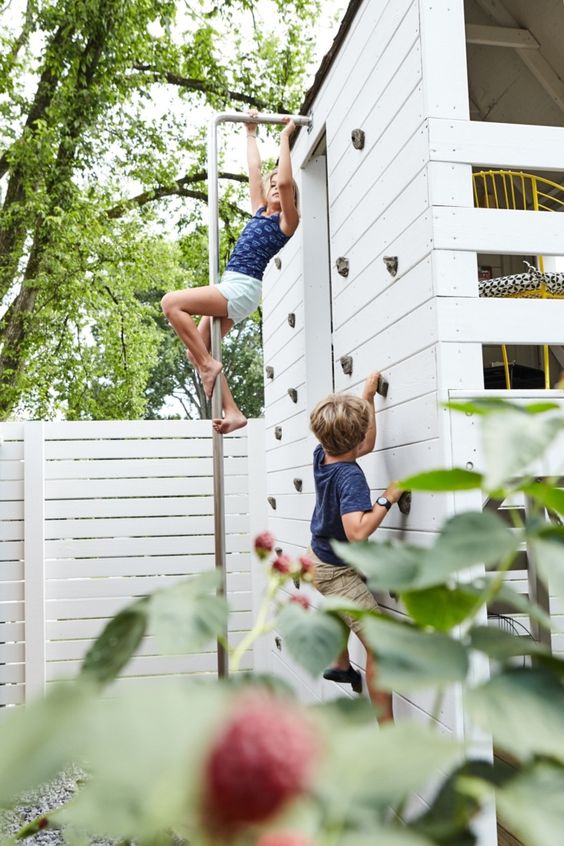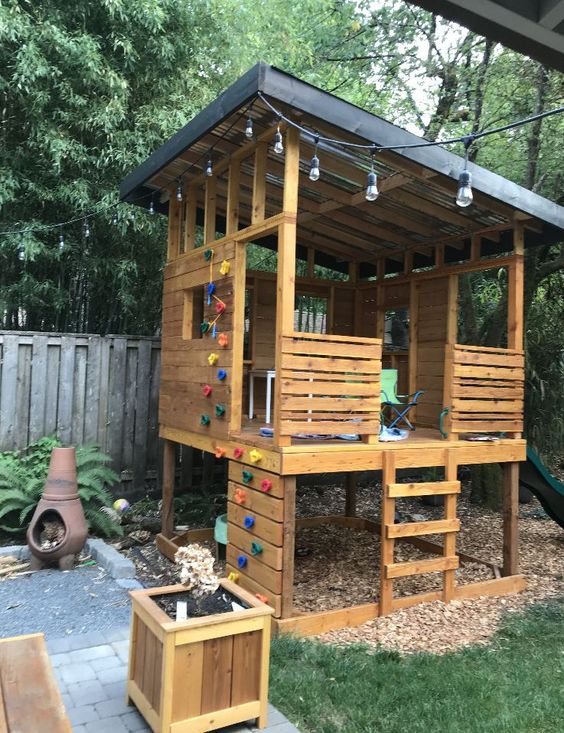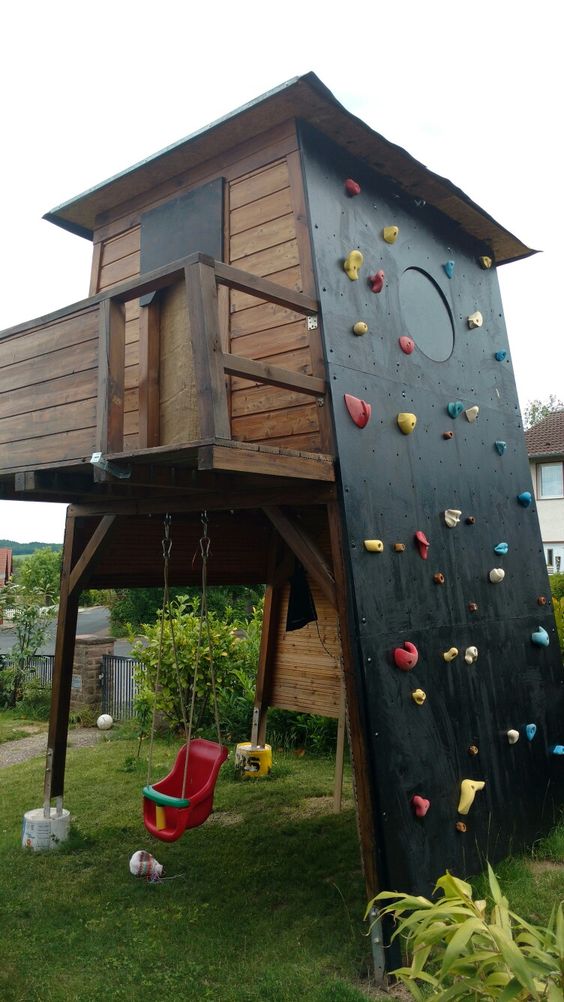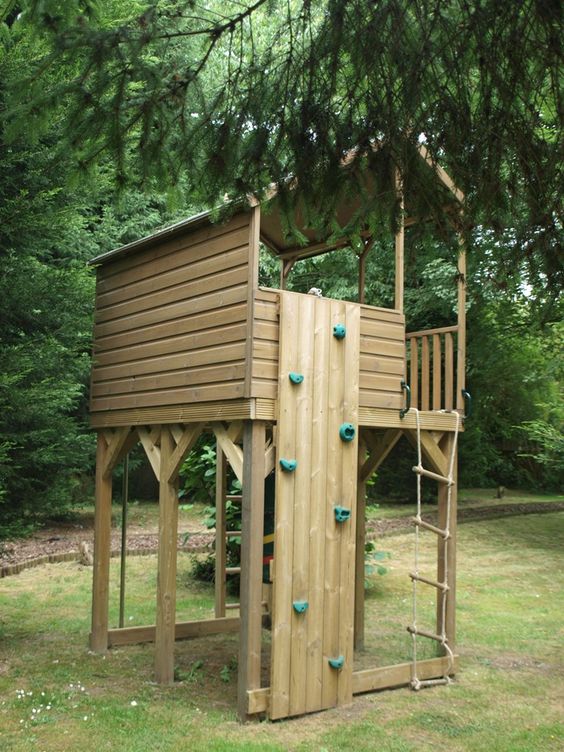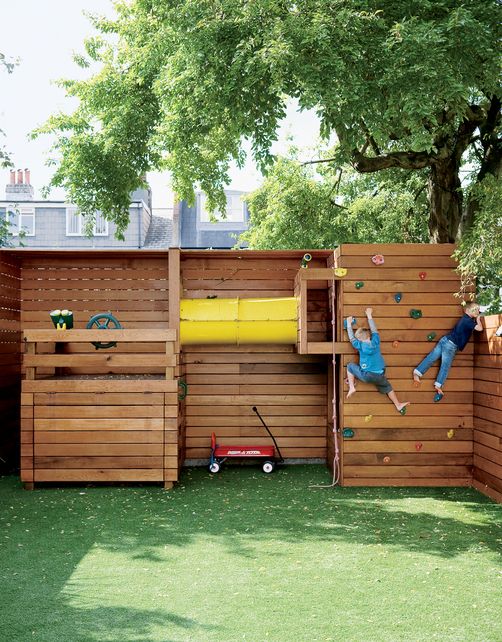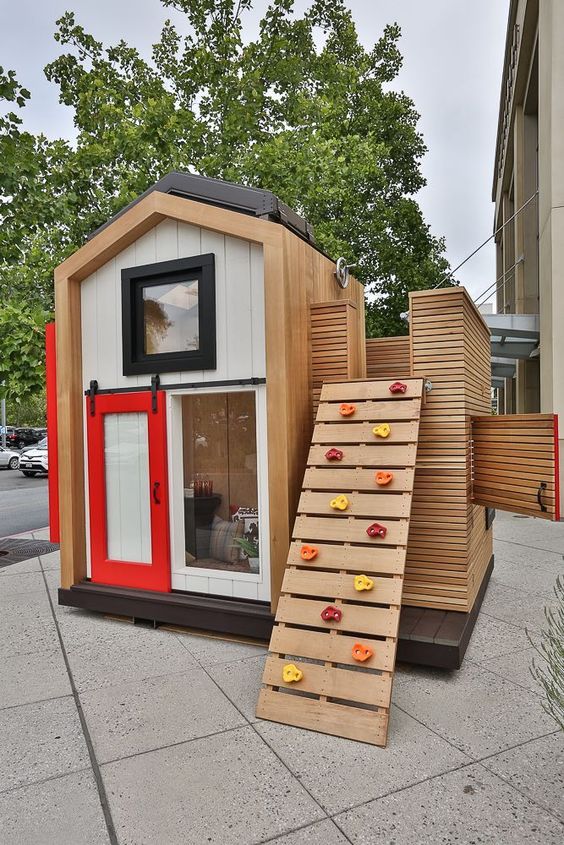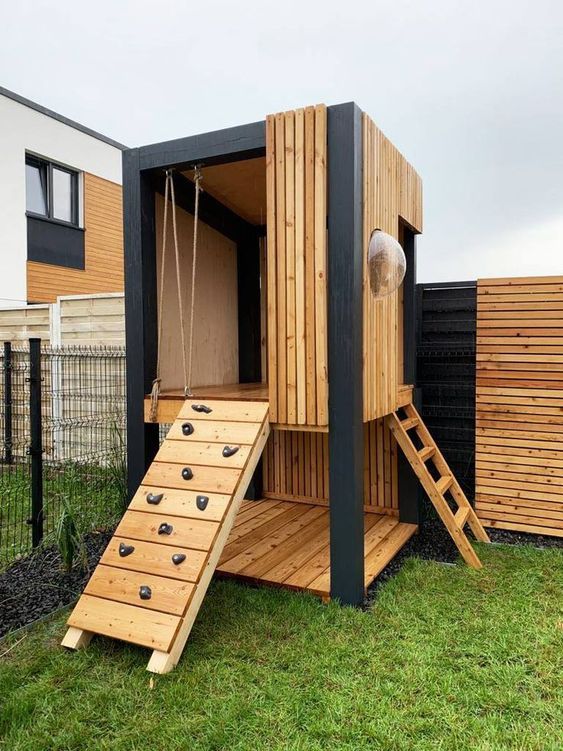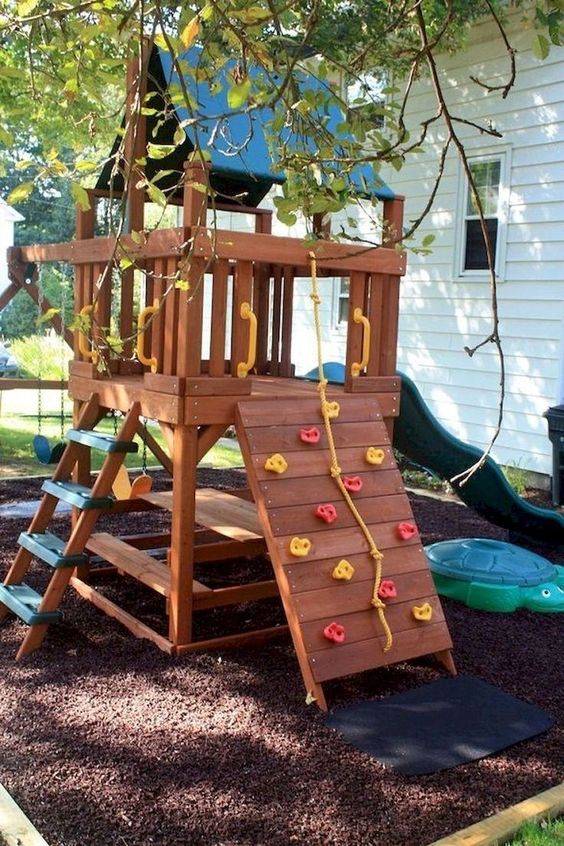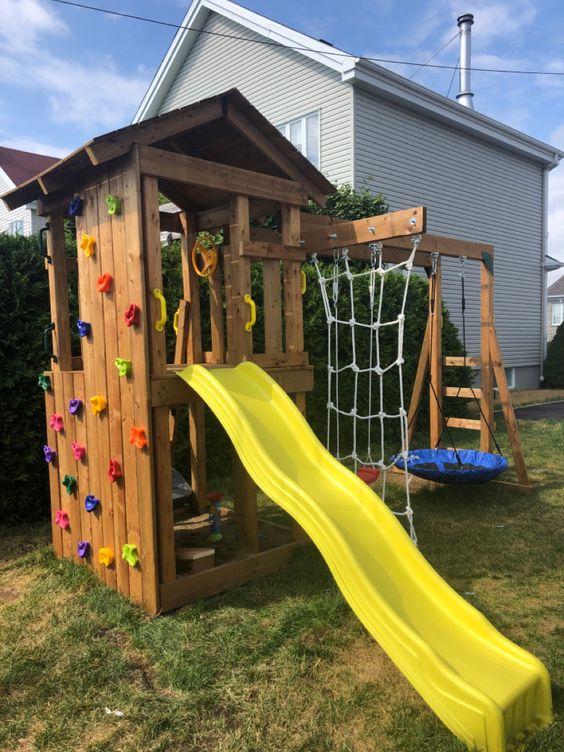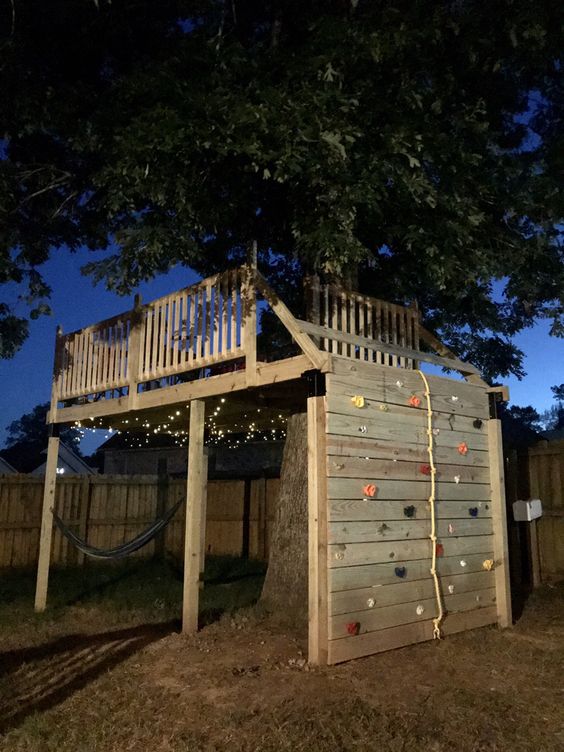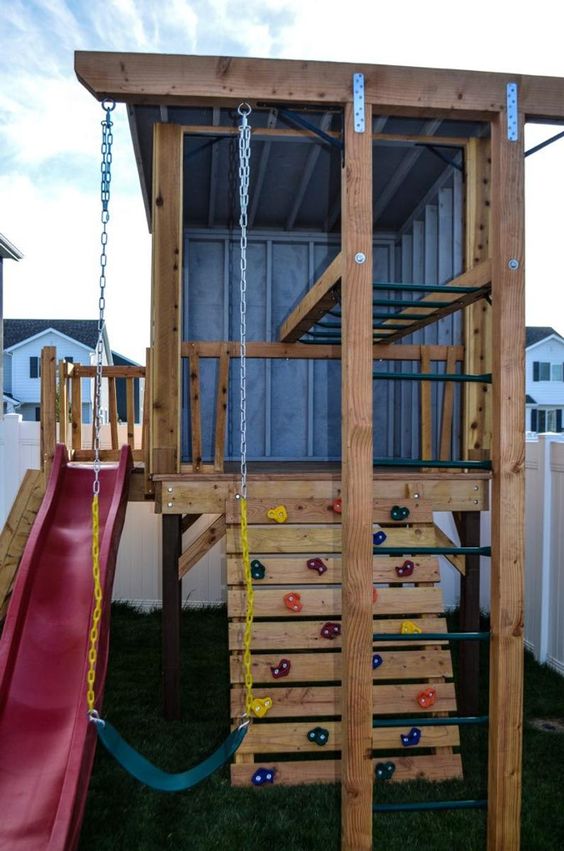 Other Climbing Walls
Need another idea? Go for a folding piece that feature climbing walls. Such a platform or a book-like piece should be just installed in a secure way somewhere when your kids need it, and when not – just remove it. It's a great idea for a small backyard, you can install and remove this wall anytime. Special complexes and just climbing walls are also welcome. Now take a look at more ideas below and get inspired to make something really cool for your children!