A garden is a very much wanted thing for many of us but we often don't have any space for it. There's no reason to get upset about it – you may still get one even in a very tight space! Enjoy the coolest and smartest ways to organize a garden in a small balcony or a small outdoor area below!
Small Balcony Gardens
How to organize a garden in a small balcony? First of all, use your walls to advantage – hang a grid with planters, attach some planters or go for tiered vertical planters on them. Second, you may place vertical planters on the floor – yes, they will take some floor space but they don't require any installation. Vertical planters come in lots of shapes and sizes, so you will easily find an option, and if not – just DIY it. Third, use the railing and the space over the railing, hanging planters there, too, attaching special planters on top the railing.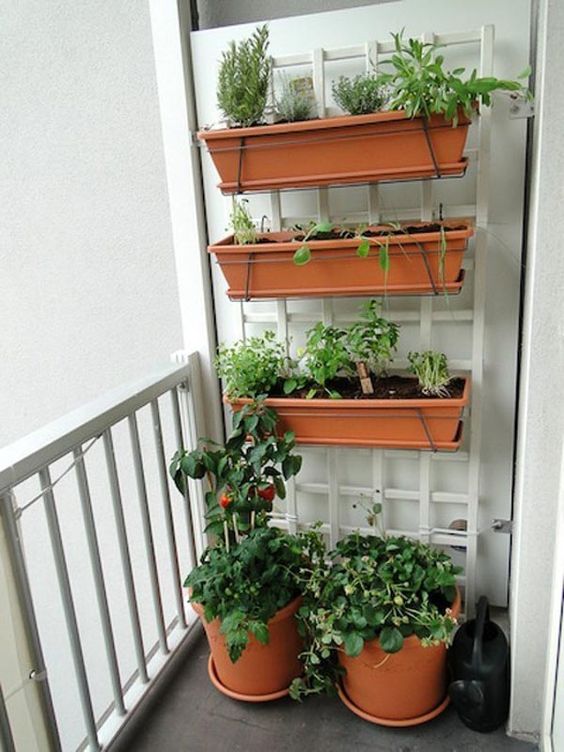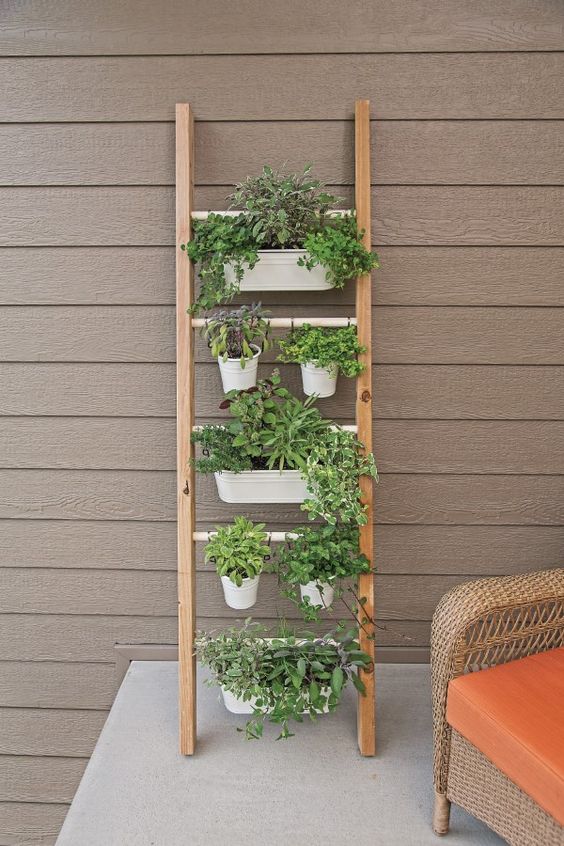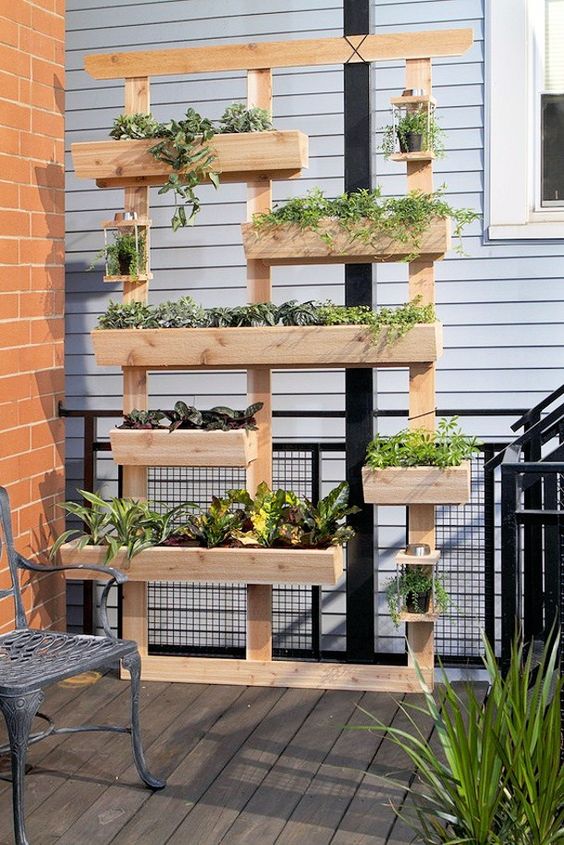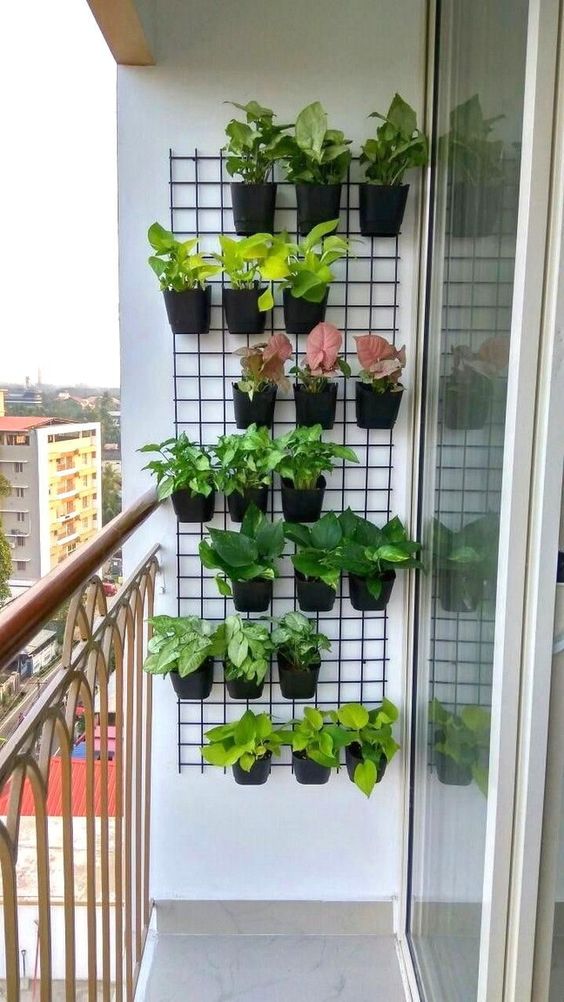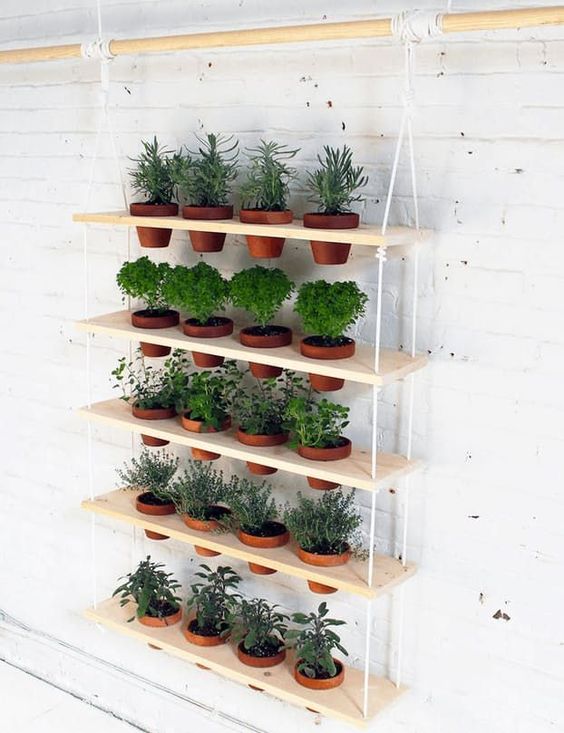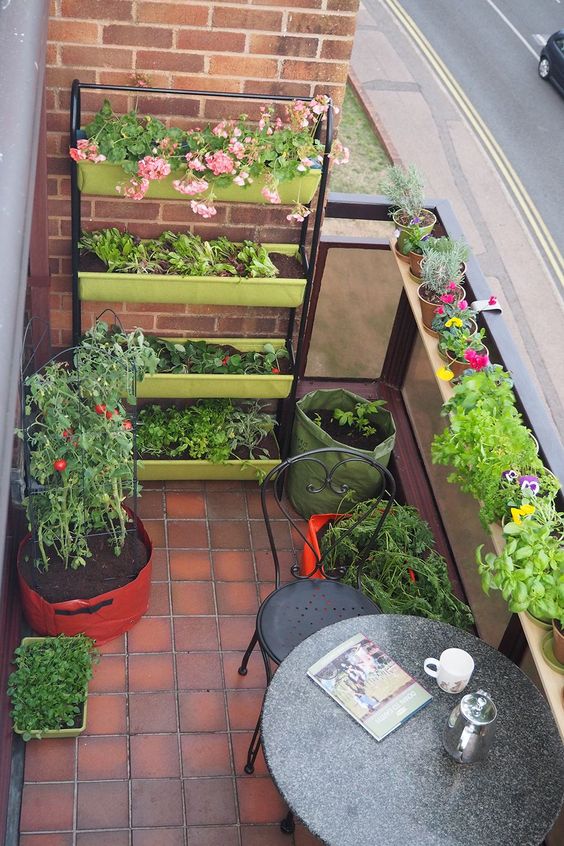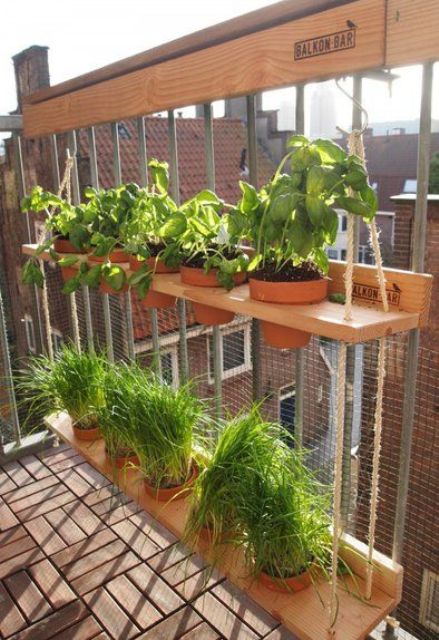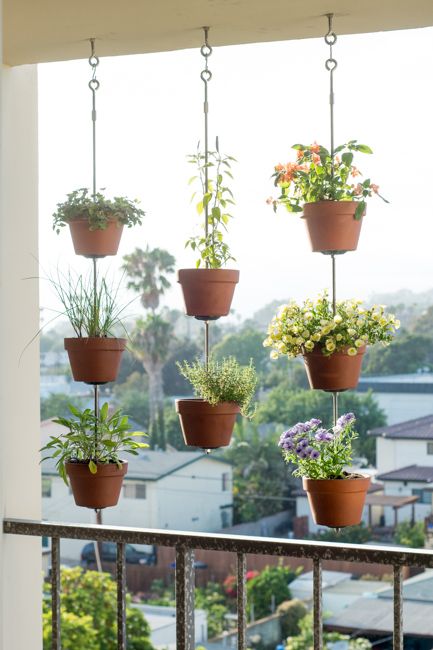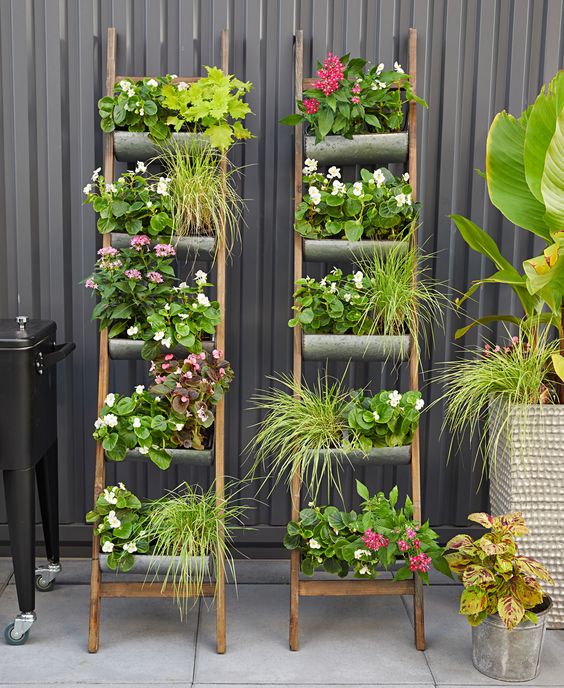 Small Outdoor Spaces
A small outdoor space can feature many more options than a balcony, and the most popular idea here is raised garden beds that don't take much ground space but still bring greenery and freshness. Another way to go is to use a vertical planter with multiple tiers of any shape and size that suit your space. You may get a ladder, a pyramid, a shelving unit and many other ideas realized depending on what's cool for your garden. Tiered hanging planters are another cool and smart idea, and here you aren't limited by a small balcony wall, you may get a much larger unit! Hang a grid that will cover the whole fence and hold the planters you have, this way your fence will become a blooming one. If you have a sitting space, you may add a grid with lots of planters that will double as a space divider. Try a gutter garden – attach them to the wall and plant some small herbs or blooms to refresh the space. Get more of these and many other creative ways to green up your outdoors!