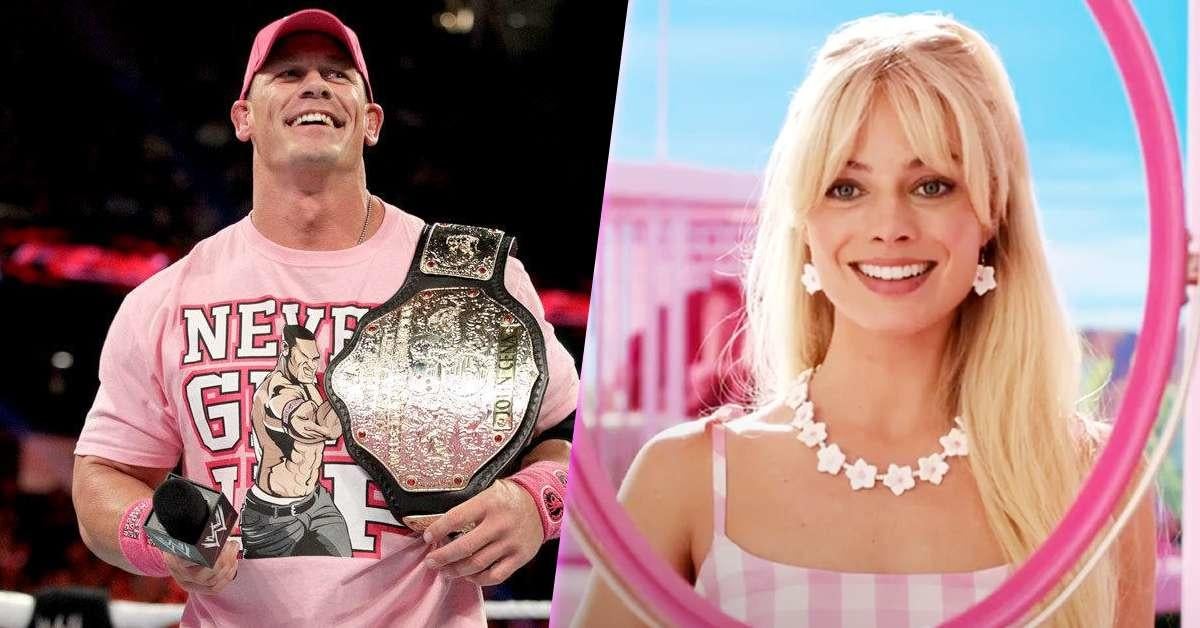 Who's ready for "Barbenheimer!?" The release of two highly-anticipated films, Oppenheimer directed by Christopher Nolan and Barbie directed by Greta Gerwig, is near! Both movies are playing in theaters Friday, July 21, 2023. Barbie Land features many Barbies and Kens. Who does John Cena play in the film?
The fantasy comedy stars Margot Robbie as the titular character and Ryan Gosling as Ken. The star-studded cast also includes Kate McKinnon, Issa Rae, Kingsley Ben-Adir, Simu Liu, and more. We're about to see what happens when our main Barbie (Robbie) and Ken (Gosling) find themselves away from their very pink home as they head into the real world.
So who does the pro-wrestler and actor play? Which character will he take on? We've got the answer for you below!
Who does John Cena play in the Barbie movie?
John Cena will be playing one of the many variations of Ken in the Barbie movie. Aka Kenmaid! And the actor really wanted this role. According to Entertainment Weekly, his casting in the film was a "happy accident" as Fast X was filming across the street from the Margot Robbie-led production. It was thanks to a run-in with her, and Cena pitching himself to play in the movie, that he got the role. He will be playing opposite Dua Lipa, who takes on the role of Mermaid Barbie.
In a clip released by Warner Bros., Cena shows off Kenmaid's luscious blonde locks and part of his costume. In the video, the actor says he thinks it's a movie "that all audience will enjoy" and that viewers should expect to walk away with a "mixed bag of opinions." Check it out below:
Is Ken Merman a real Barbie doll?
If you're wondering whether Kenmaid was created just for the fantasy comedy or if it's a real doll, we're happy to say that Ken Merman is a real Barbie doll! But unfortunately, you can't buy it. Released in October 2021, the doll was sold by Mattel Creations, the company that makes the dolls, for $100. His official name is King Ocean Ken Doll. Check him out on the manufacturer's website.