In recent years, so many people across the globe have opted for tiny house living to embrace a simpler lifestyle. An Australian Couple of Amy and Greg is one of those who've decided to downsize in order to attain financial freedom. They now live in a tiny house placed in Queensland, Australia with their two children Zack and Jayda.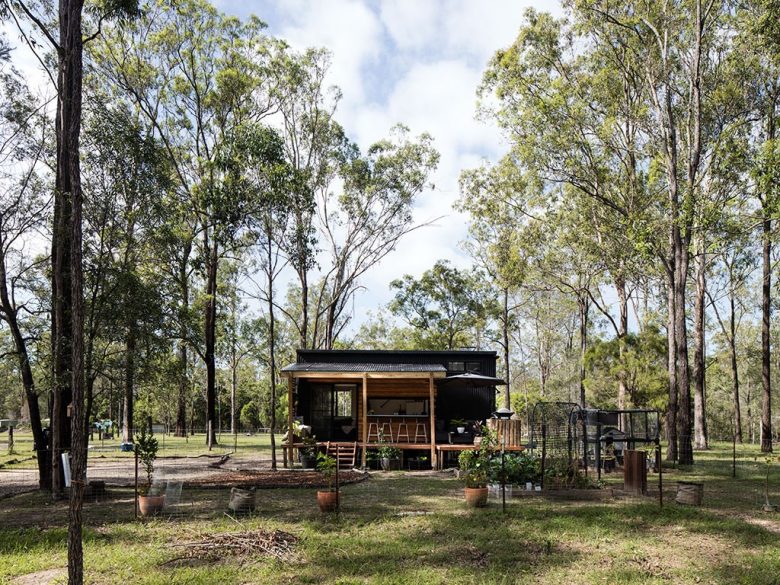 The couple commissioned Aussie Tiny Houses to customize one of their earlier models named TEEWAH 7.2, to include elements that would work with the family's needs and lifestyle.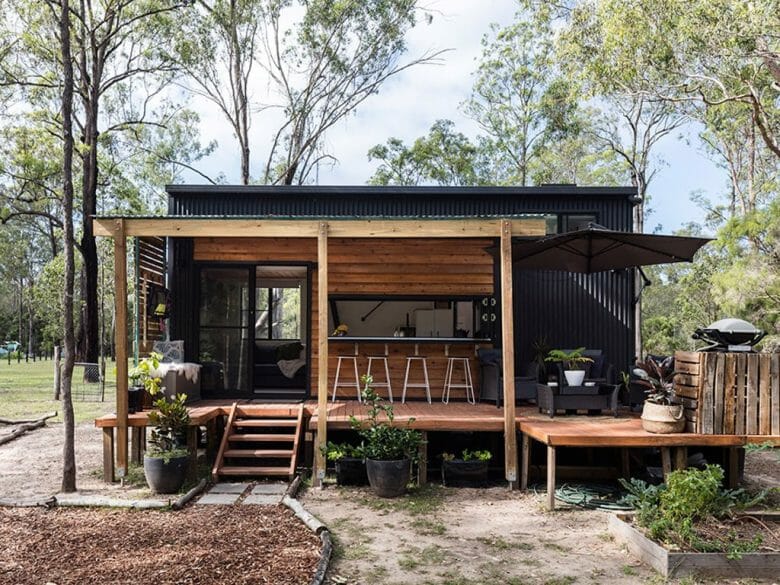 Their new 304-square-foot home is clad in cedar and steel, making it blend well with the wooded landscape. The tailor-made tiny house also has a spacious living room that the couple uses as their home office.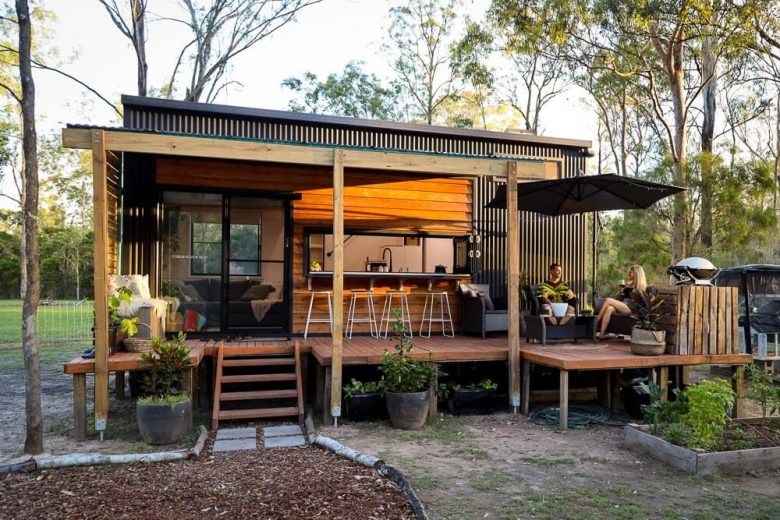 There is a kitchen with a farmhouse sink, a stove with two burners, and plenty of storage that makes them able to cook food. Furthermore, it has two sleeping lofts. The main sleeping loft has a skylight and strategically placed windows for cross breeze.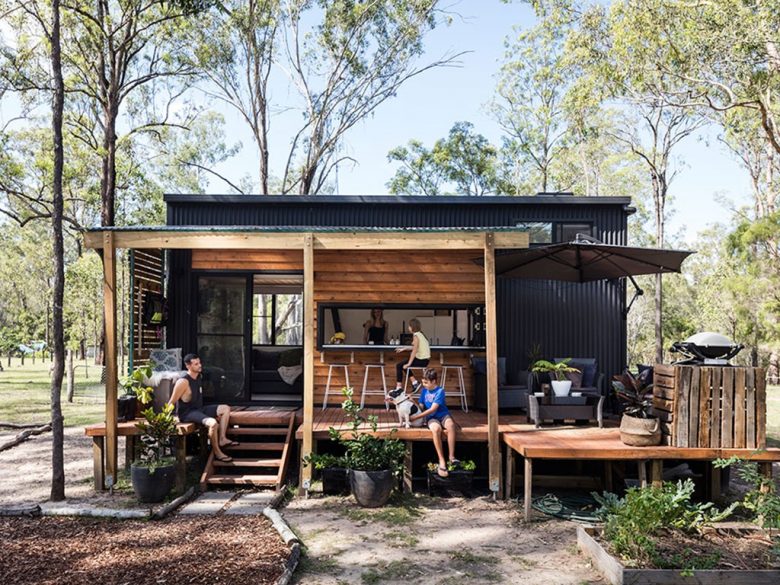 The tiny house has a steel water tank in the rear to collect rainwater from the roof. The water collected from the washing machine and bathroom is sourced to a gray water storage system used for irrigating the vegetable garden.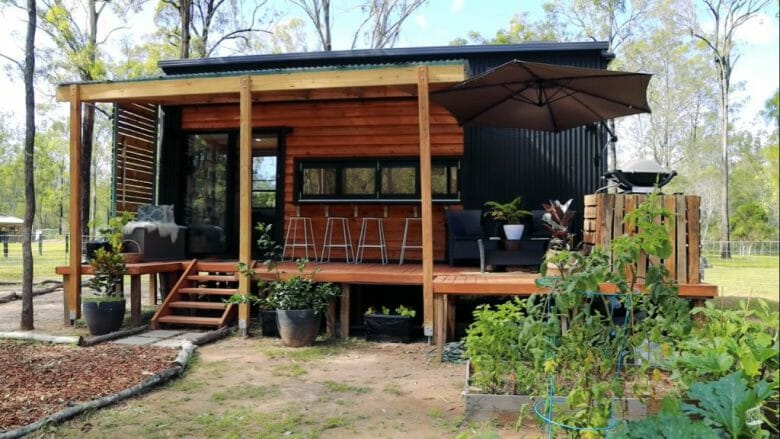 The tiny home also includes a composting toilet that helps save water.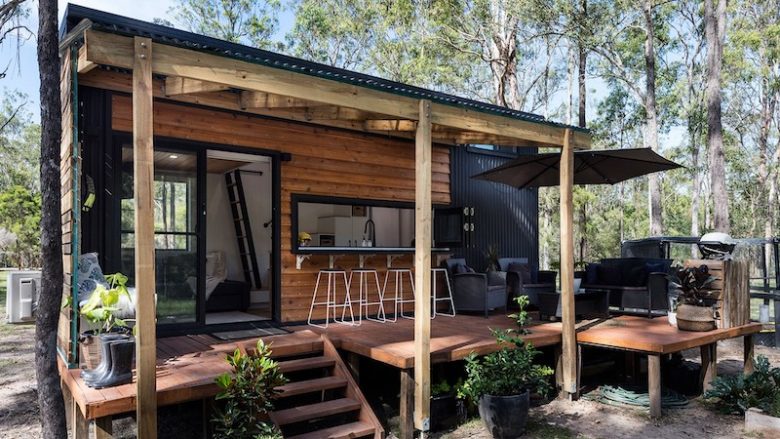 Outside, there is a removable, modular deck made from reclaimed shipping pallets. It provides 193-square-feet of additional living space outdoors.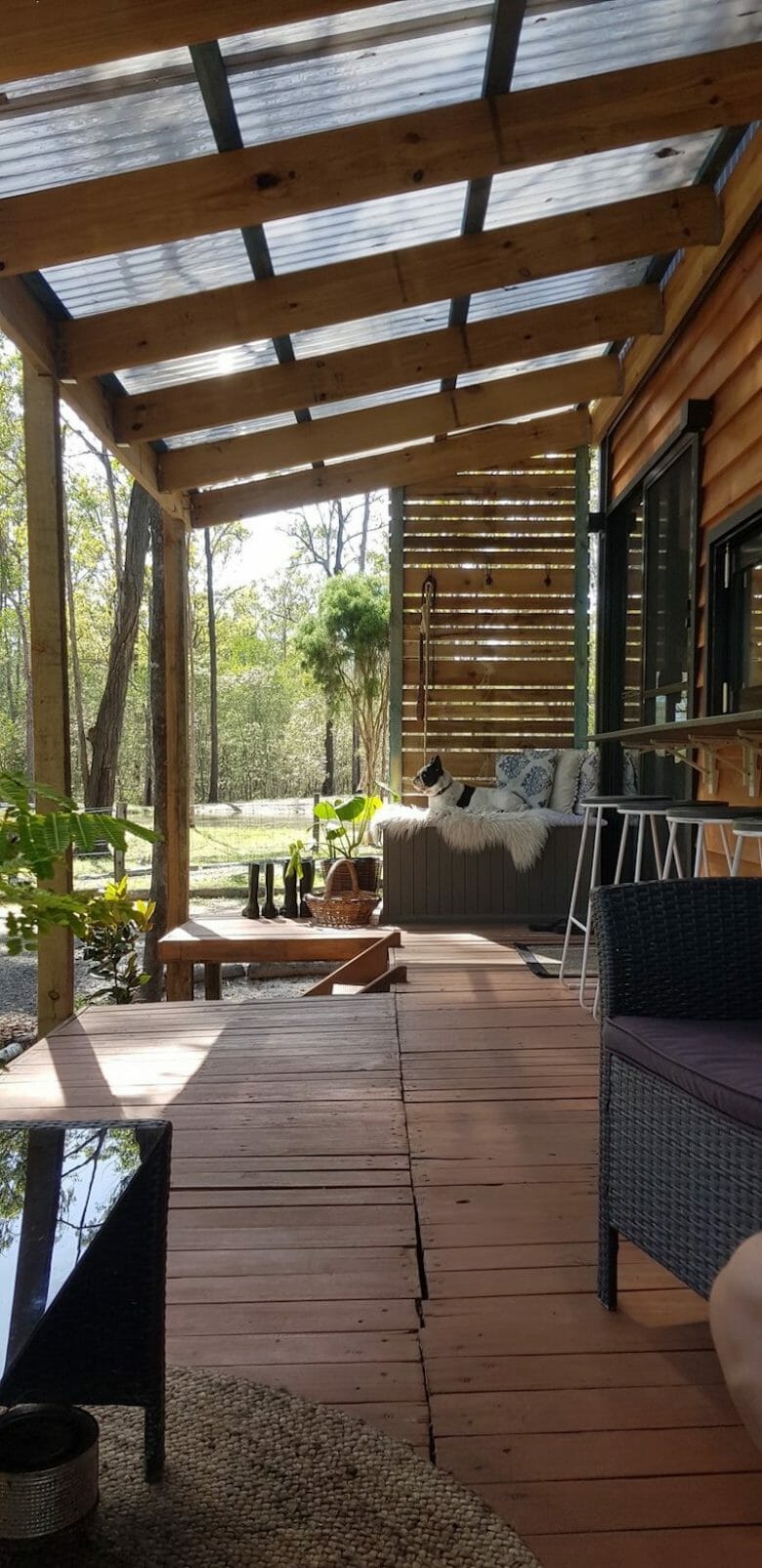 The complete deck area has been designed by Greg while they were living in their old house. It also features a counter with a serving bi-fold window that opens to the kitchen for creating a bar area.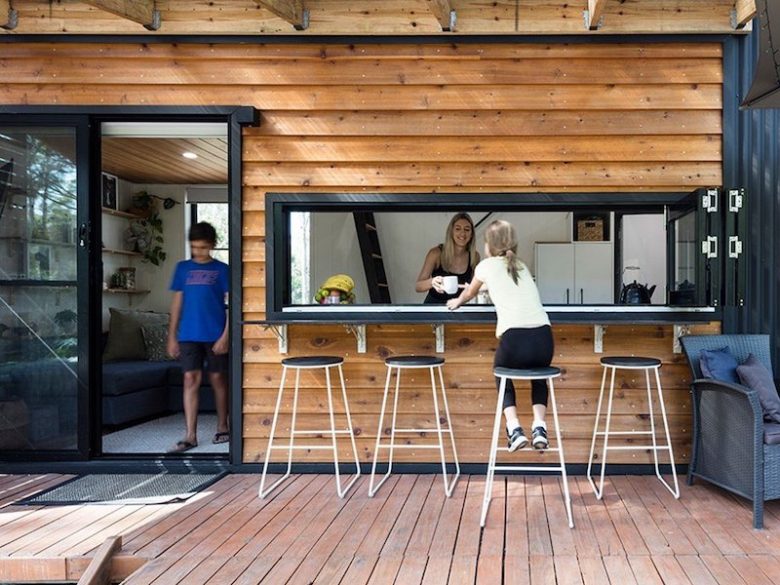 This tiny home is located on a 6-acre property that has native gum, eucalyptus, bottlebrush trees, and a creek. It's easy to sight a lot of birds, koalas, kangaroos, lizards, and wallabies around the property.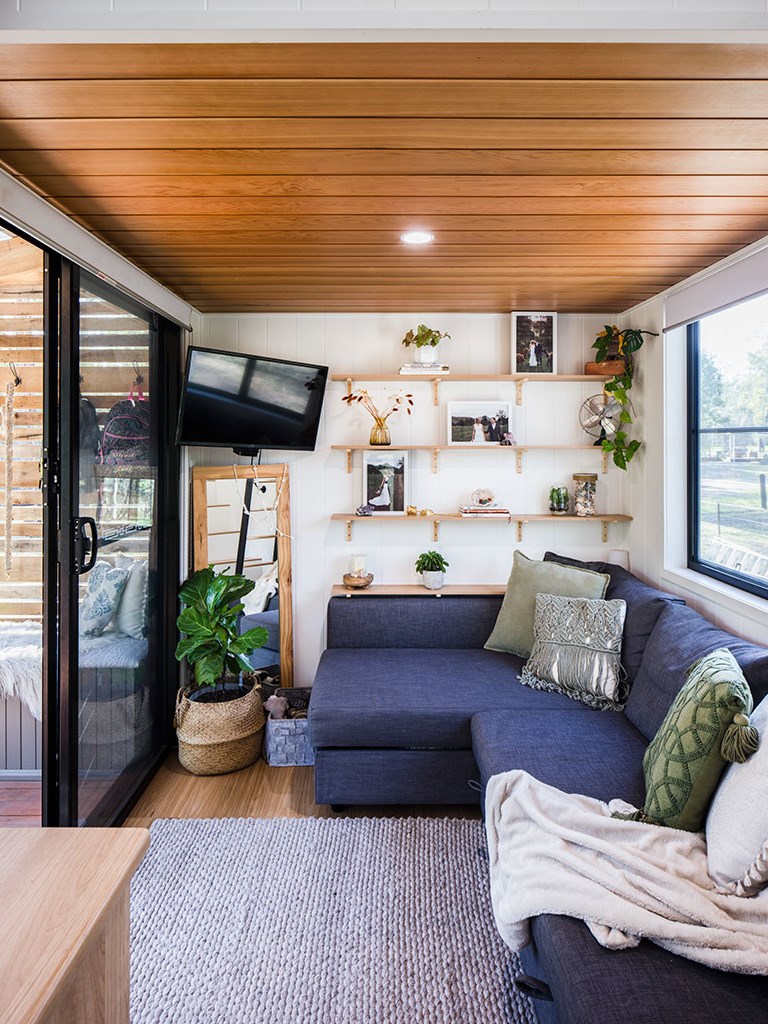 .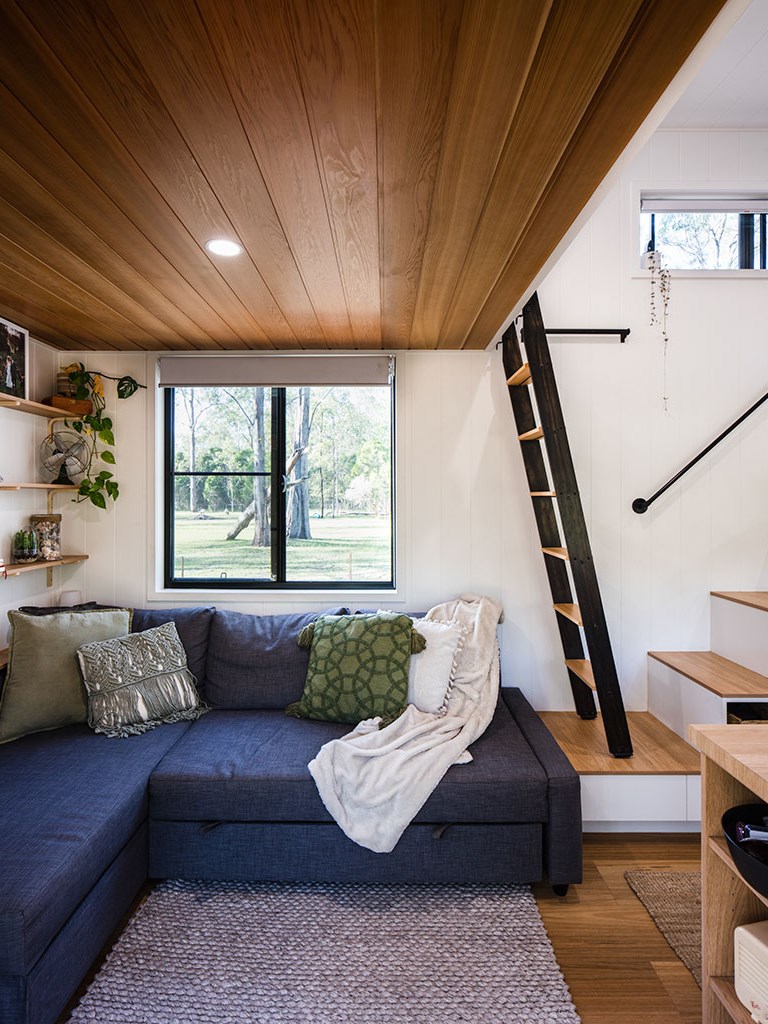 .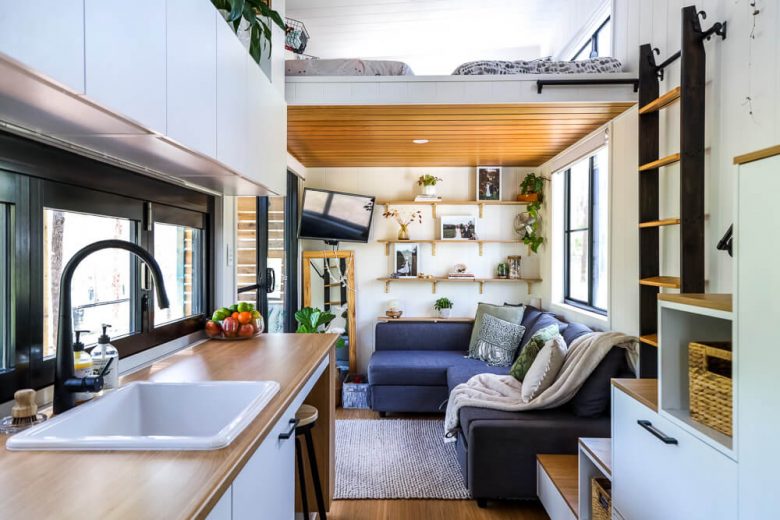 .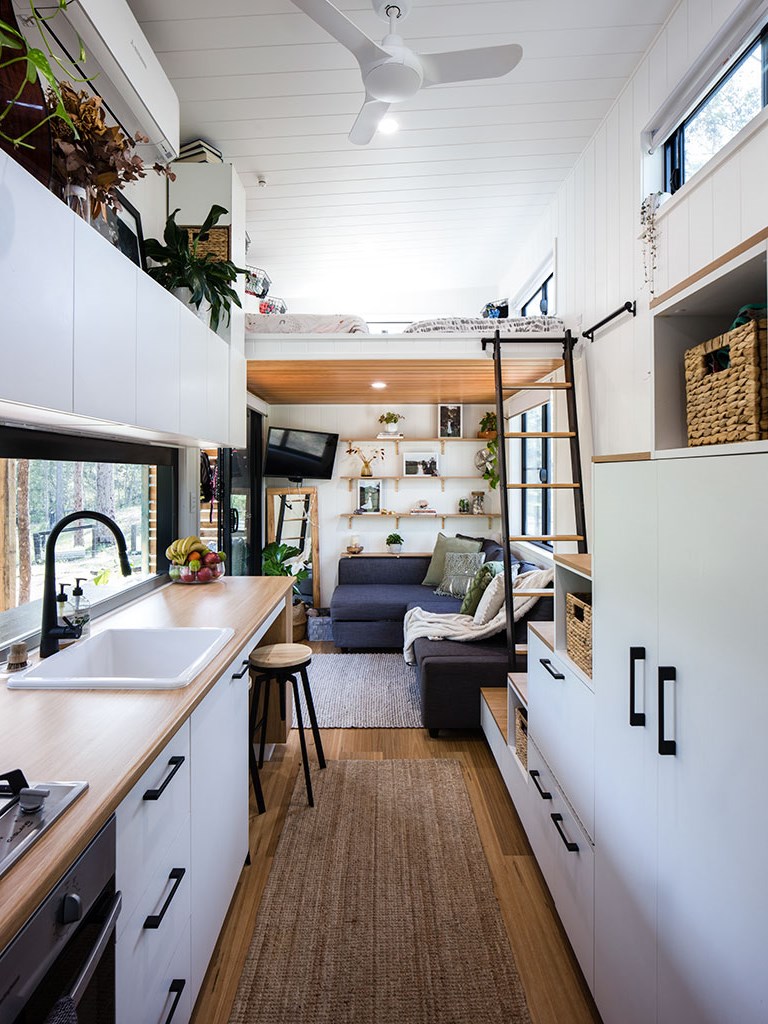 .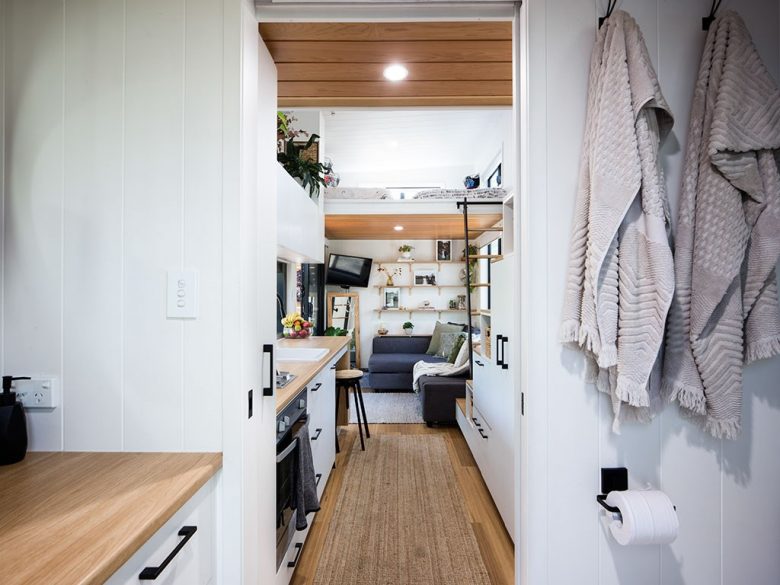 .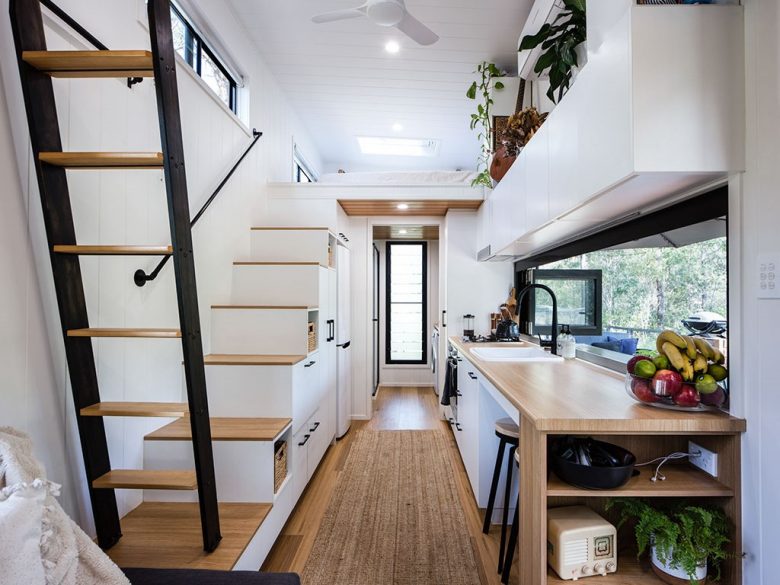 .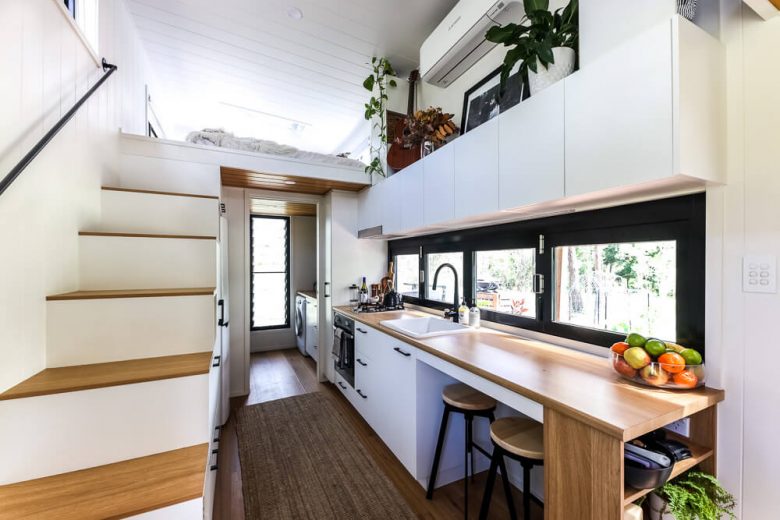 .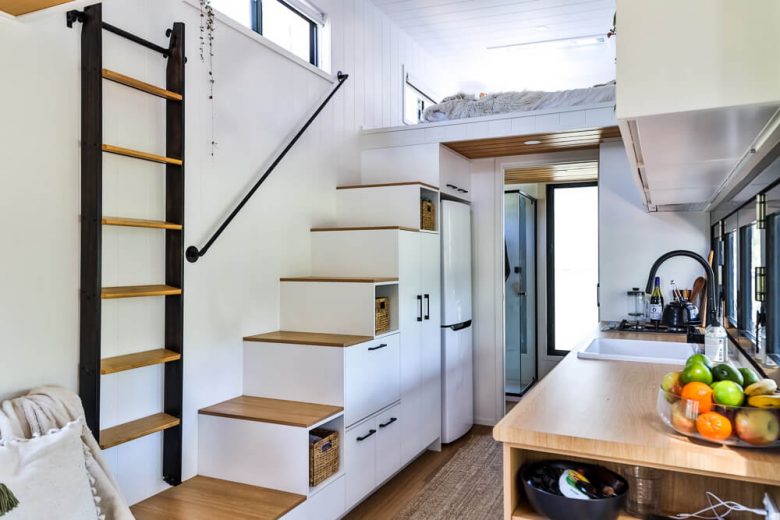 .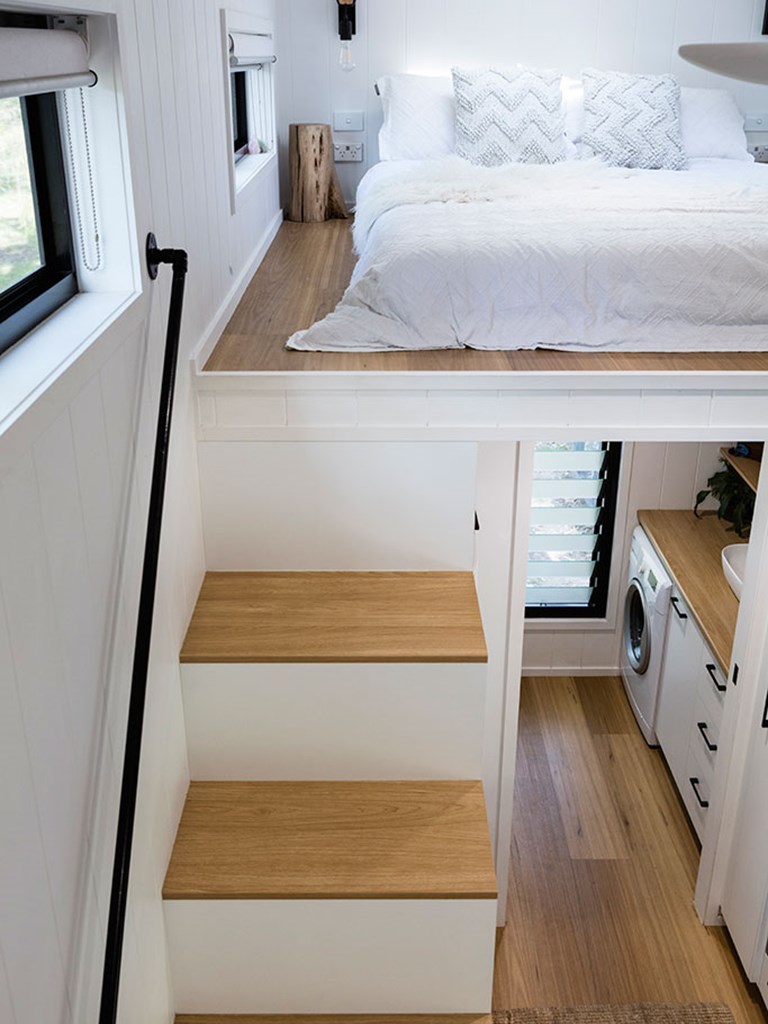 .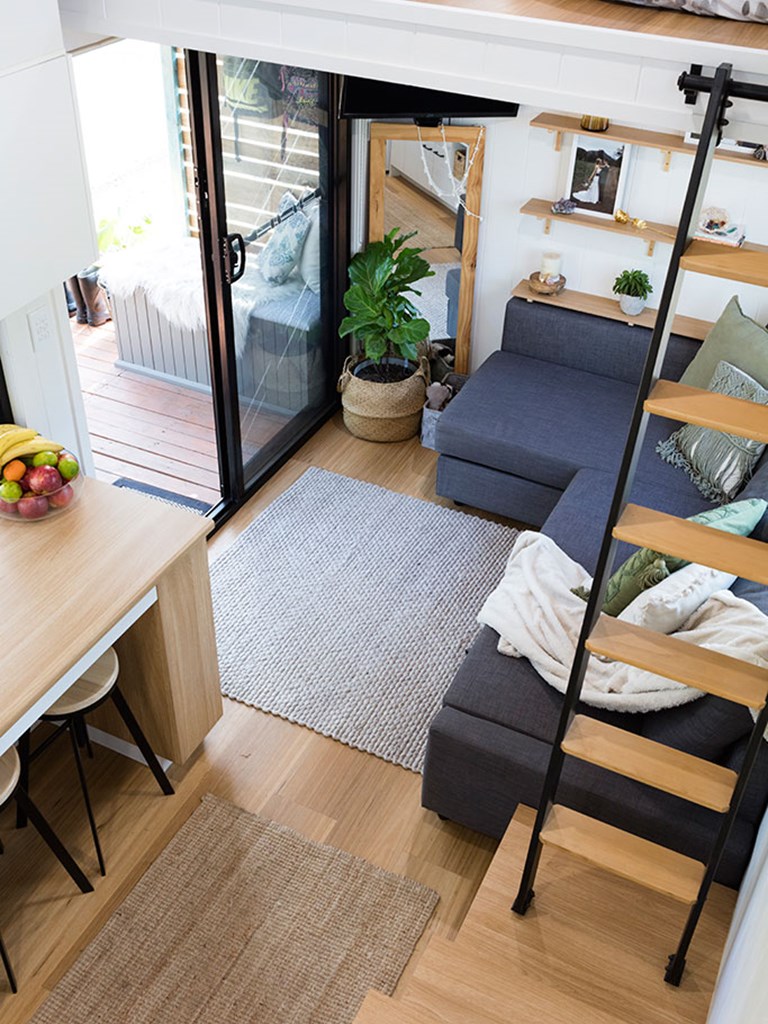 .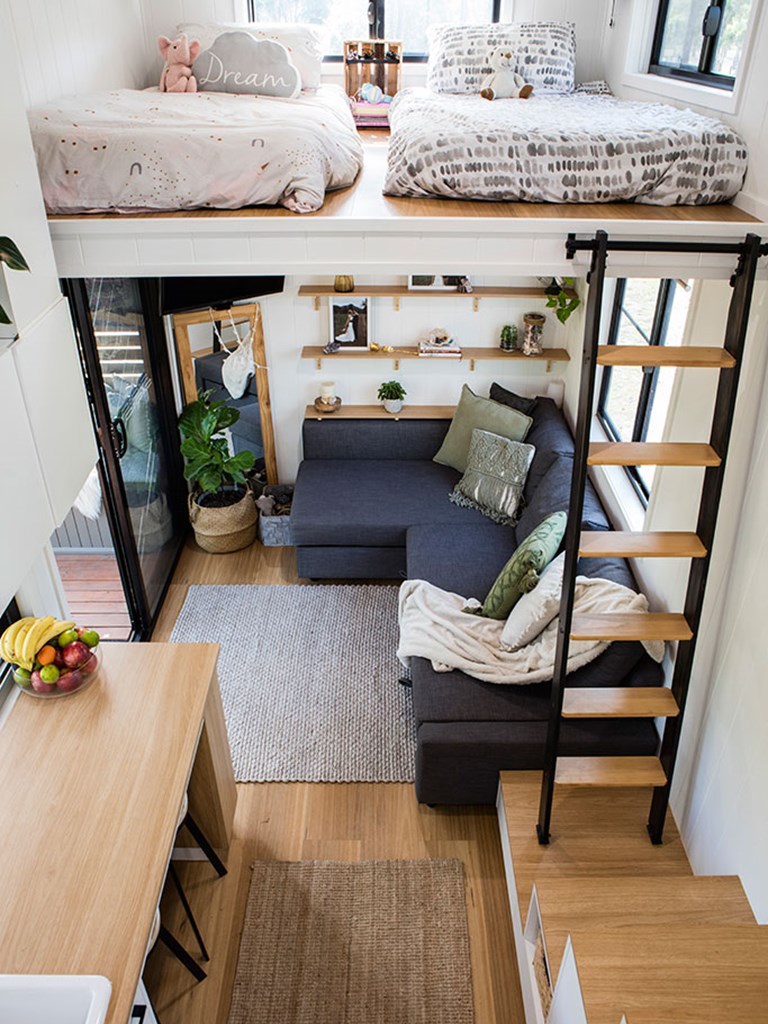 .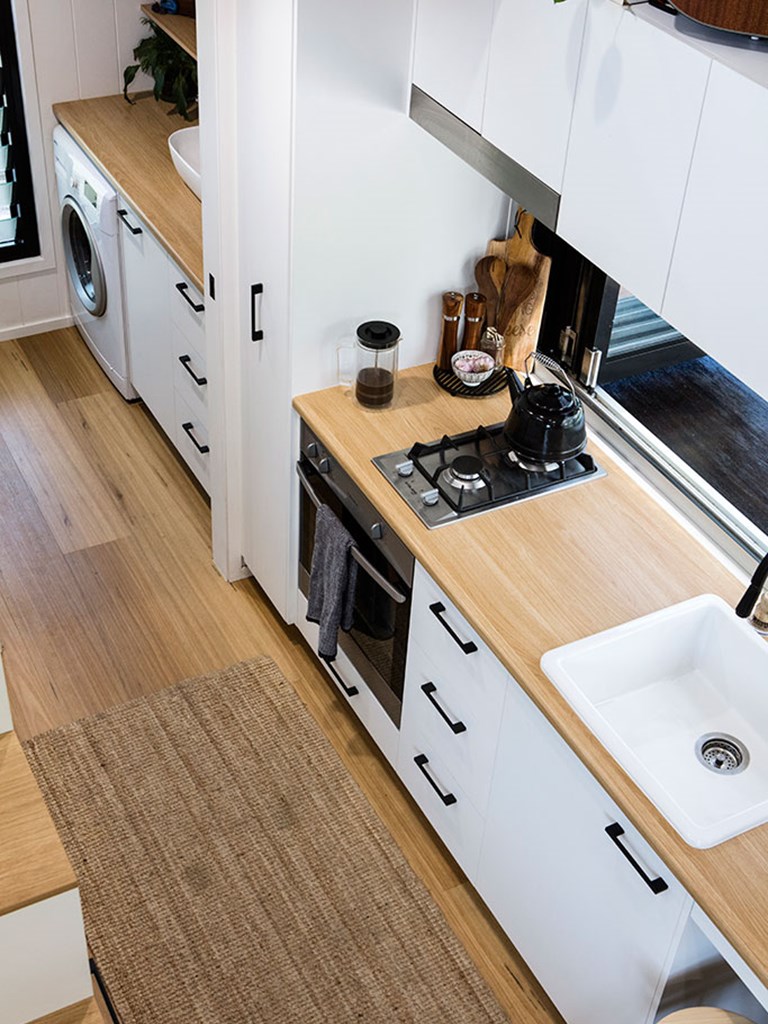 .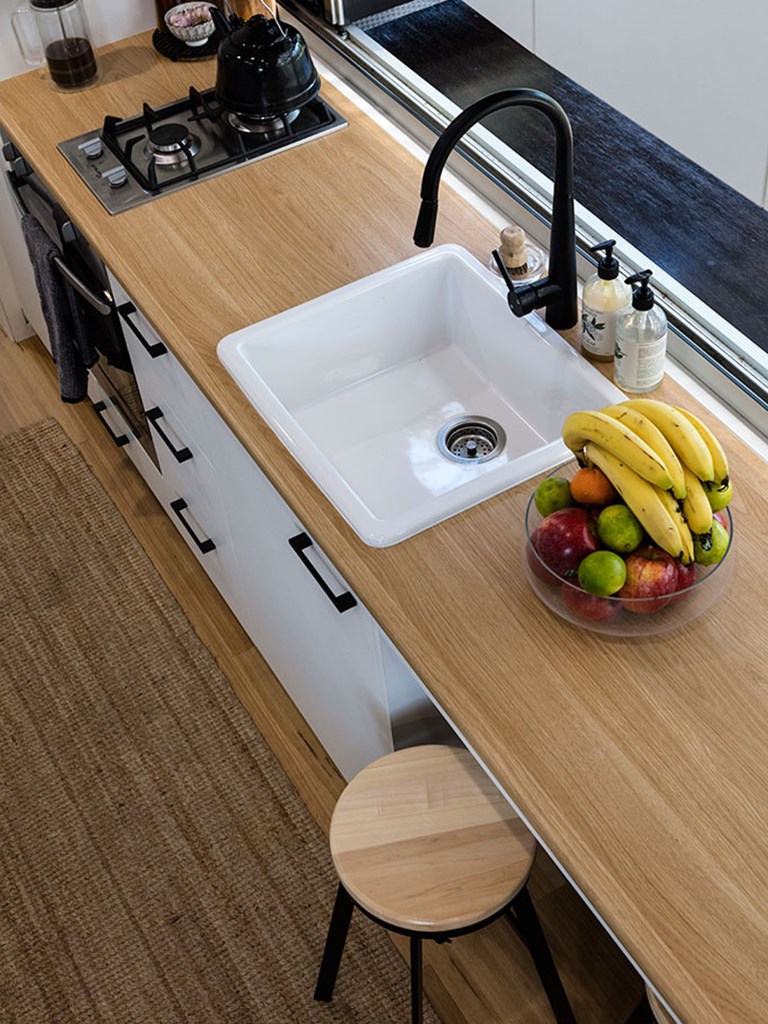 .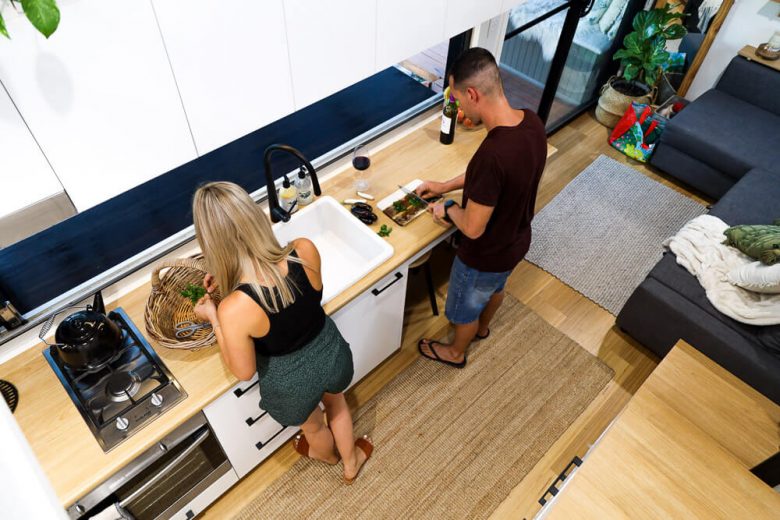 .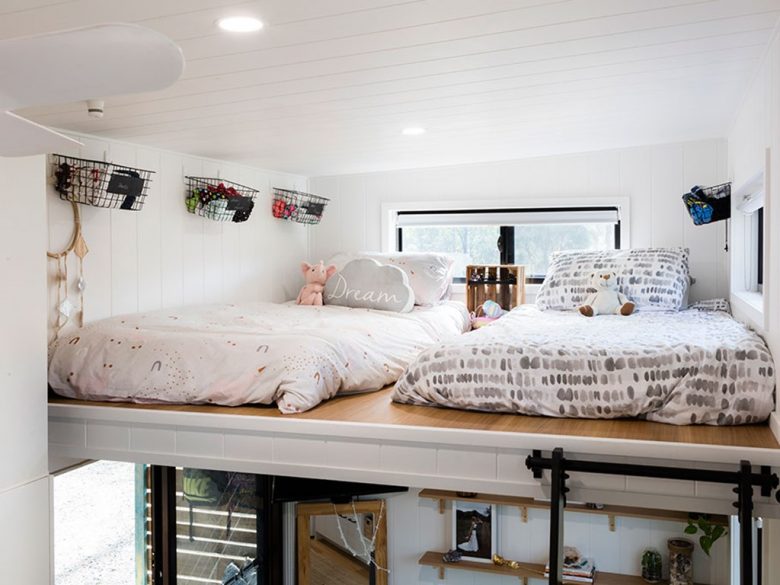 .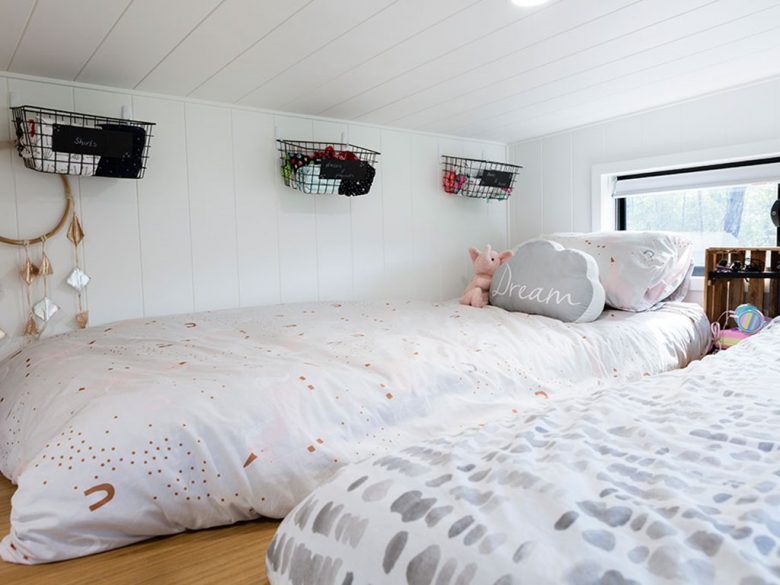 .
.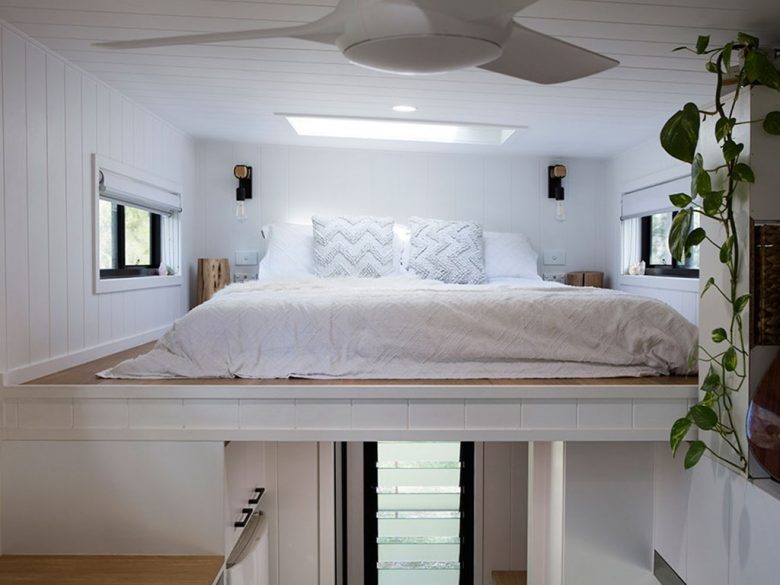 .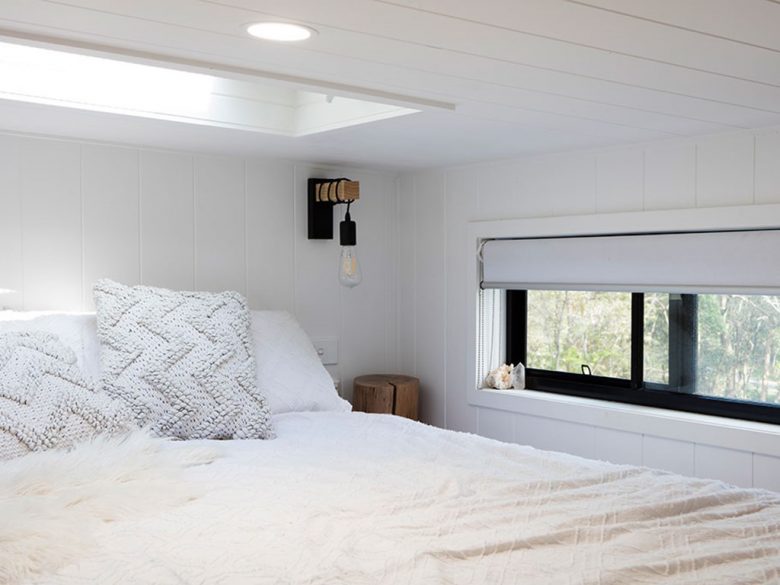 .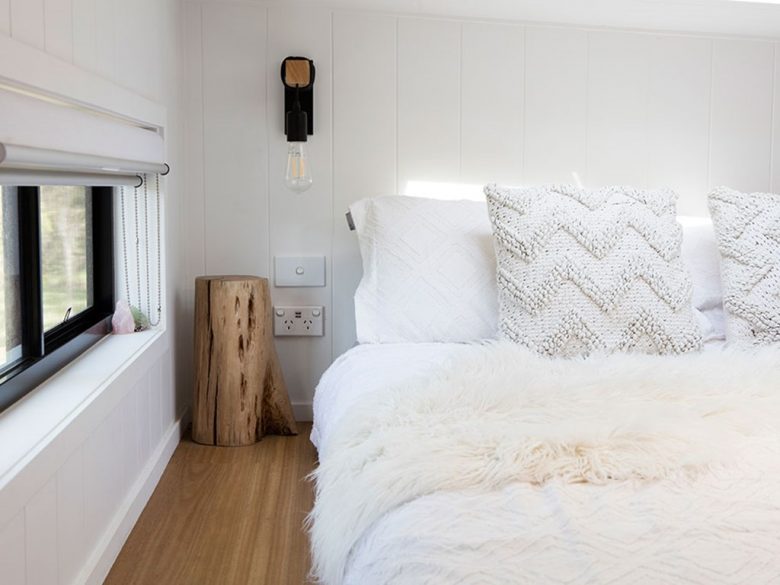 .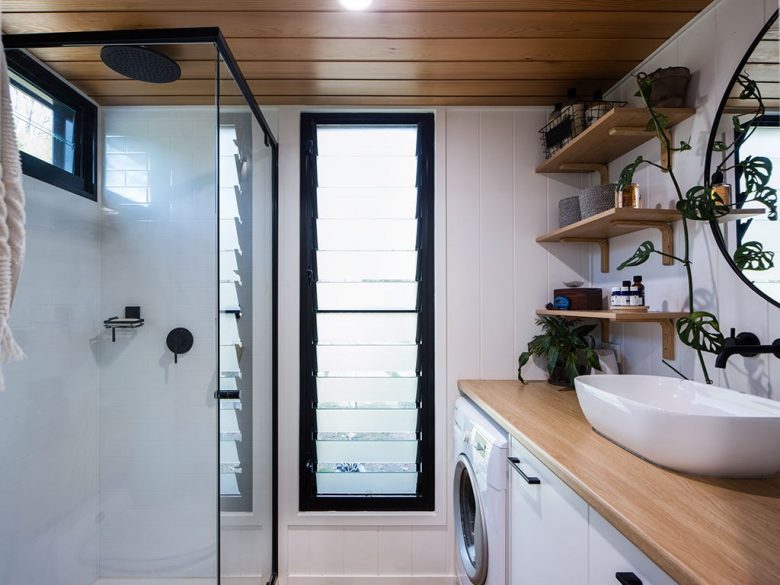 .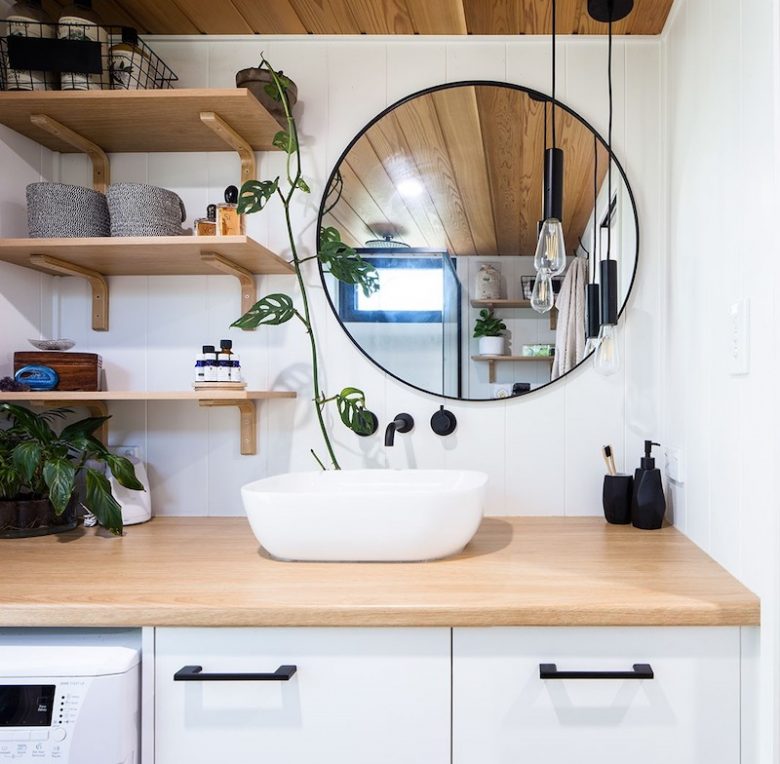 .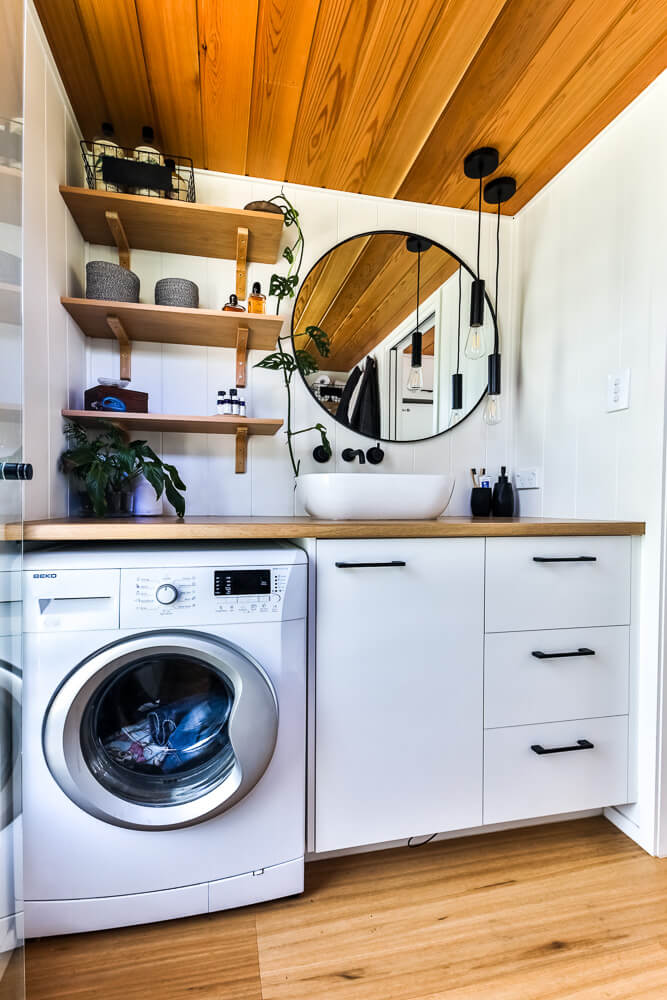 .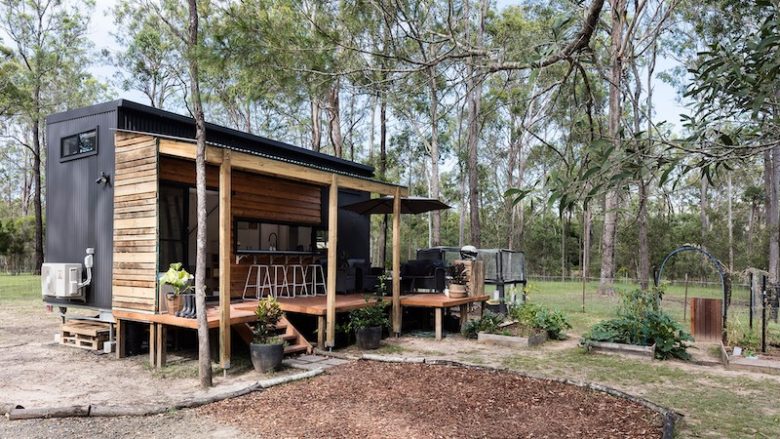 .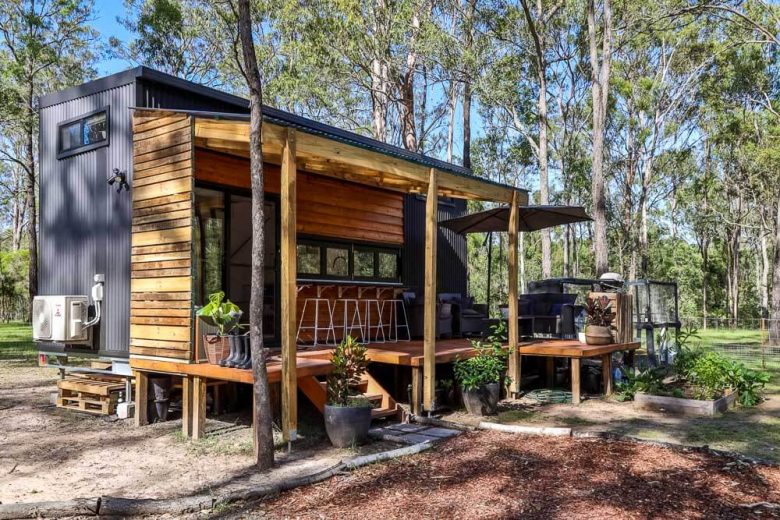 .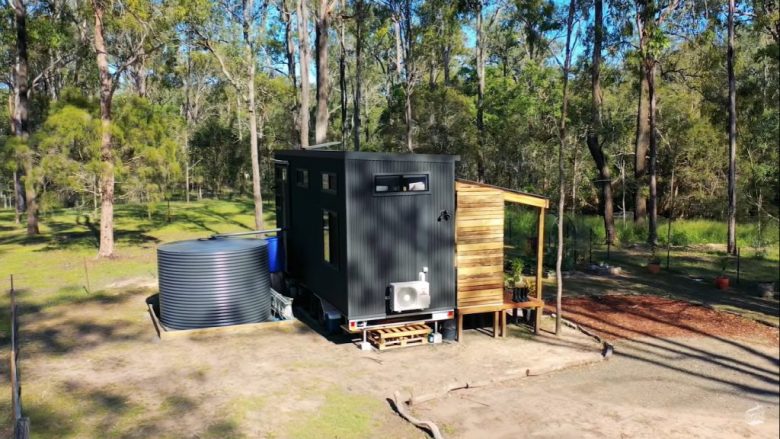 .
Credit: aussietinyhouses , homecrux , livingbiginatinyhouse