LeBron James and Kevin Durant have dominated the NBA for over a decade. They're household names that even in this stage of their careers still demand the ball and dictate a franchise's direction. It will be strange when greats like them step to the side for the next generation, but Kevin Garnett—apparently—wants that day to be now.
Ahead of the newest episode of Ticket & The Truth that's dropping Monday, Showtime released a clip of Garnett and Paul Pierce discussing the two all-time greats and Garnett thinks their time as ball-demanding stars on the floor should come to an end.
"LeBron and KD—it's time for them to be spot up," Garnett told Pierce. "We done gave the ball to them for, like, ages. This is 20 years where I gave them the ball, telling them … can they play off the ball once? Can they go in the corner and now someone make a play, make it for them to get a free shot?"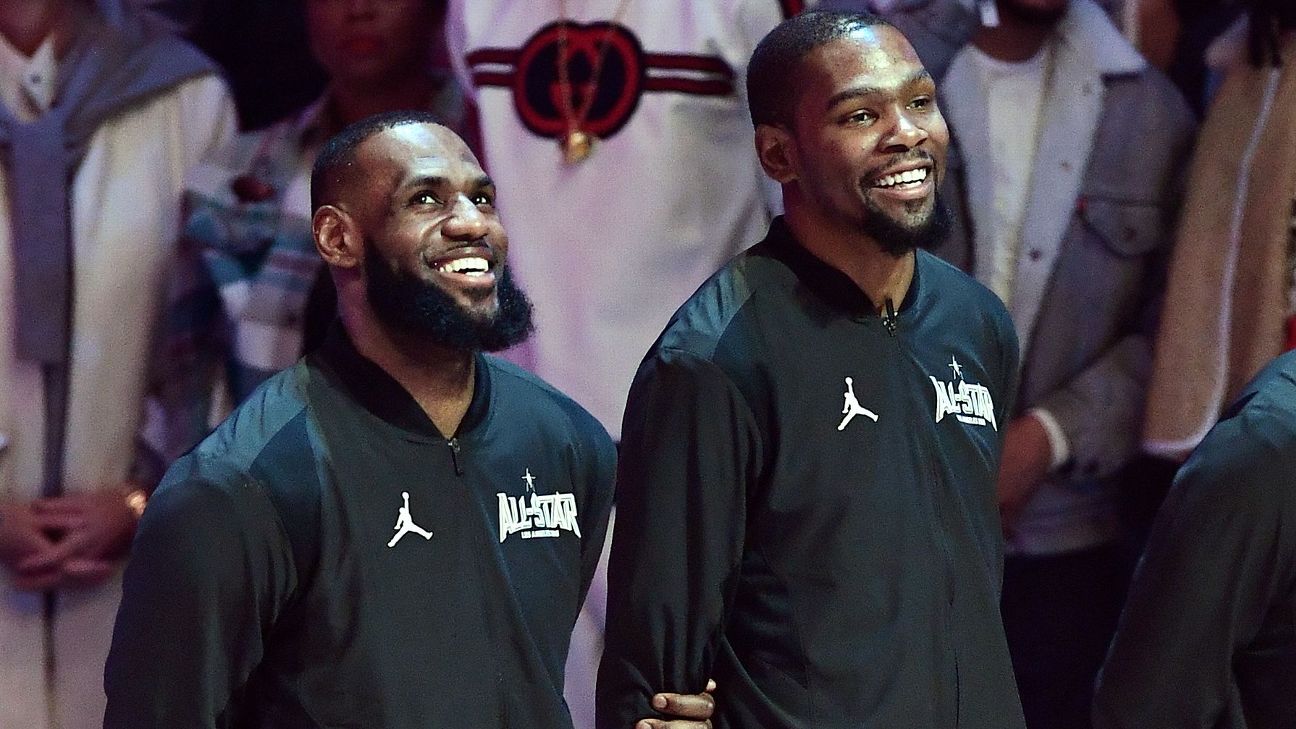 James is entering year 21 in the NBA while Durant is going into his 17th season, and both have played as dominant ball handlers who have been responsible for getting their teammates involved throughout their careers. But for whatever reason, Garnett thinks it's time they take a step back and let someone else set the table for them. The conversation was brought on when Garnett emphatically said that the Suns are Devin Booker's team and not Durant's.
It's unlikely either will be stepping back this year since both have shown no signs of slowing down. James averaged 28.9 points, 8.3 rebounds and 6.8 assists this past year while Durant averaged 29.1 points, 6.7 boards and 5.0 assists.