Kevin Durant and Draymond Green, former Warriors frenemies, have been united by a common enemy on Twitter.
Draymond Green isn't one to shy away from drama. That much is clear. The Golden State Warriors forward always embraces that side of the sport, and now, even though nearly a year has passed since his drama with Jordan Poole reached its climax, he's still going on and on about what happened, even beefing with the now-Washington Wizards guard's father.
But in Green's emotional journey, he seems to have overlooked the source of a tweet he replied to containing a fake quote from Hall of Famer Kevin Garnett. Instead of the Twitter account "NBA Central", the fiery Warriors forward responded to a tweet posted by "NBA Centel". That naturally drew equal parts laughter and jeers from fans on that social media platform, but one former teammate of Green's seems to have his back.
In the aftermath of seeing Draymond Green be duped, former Warriors star Kevin Durant called on a higher being to suspend the deceitful parody Twitter account. And to the credit of the higher being he prayed towards, his call was answered, as the "NBA Centel" account was quickly suspended by the powers that be.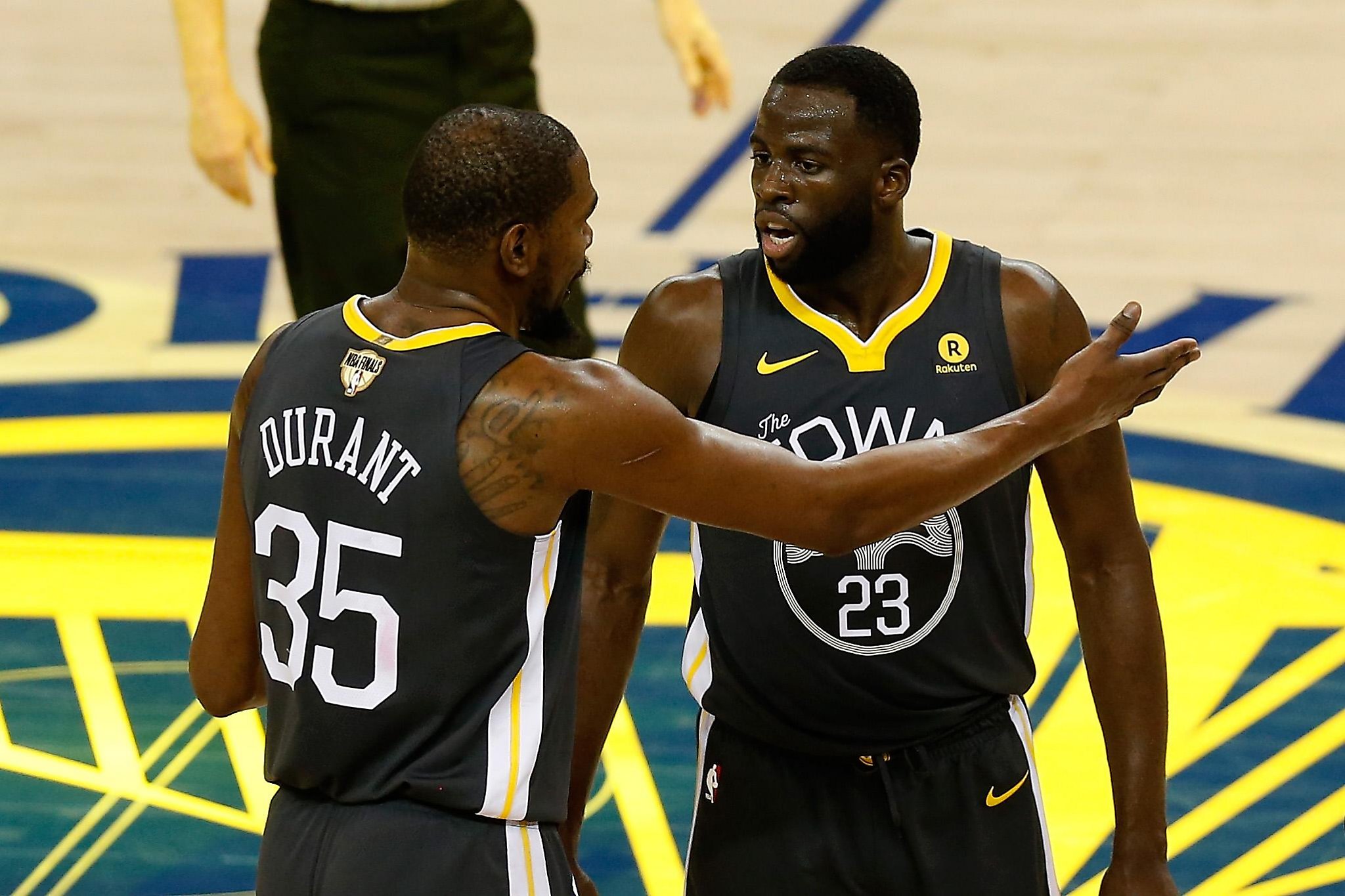 "Nah yo, u gotta chill. Do something bout this @god," Durant wrote.
The good thing is that Kevin Garnett, despite being one of the most fiery players of his generation, chose to overlook Draymond Green's honest mistake. It's clear that the last thing Green needs is another person to beef with, and it's good that Garnet chose to defuse the situation instead.
To that end, Garnett even called on someone with a more direct say on the matter in Elon Musk. If the former Warriors star chose to call on a supreme being, Garnett chose to call out someone who likes to play god, which clearly contributed to the quick suspension of the notoriously misleading Twitter account.
It's another topic entirely to discuss just how big of a problem parody accounts have become on Twitter now that anyone can give their accounts a blue checkmark if they pony up the requisite cash. But it's a promising sign that prominent personalities, such as Kevin Durant, are starting to push back on what is becoming a concerning trend on social media.