Architects: Architekten, Felipe Palacios + Johann Moeller
Area: 209 m²
Year: 2021
Photographs: Bicubik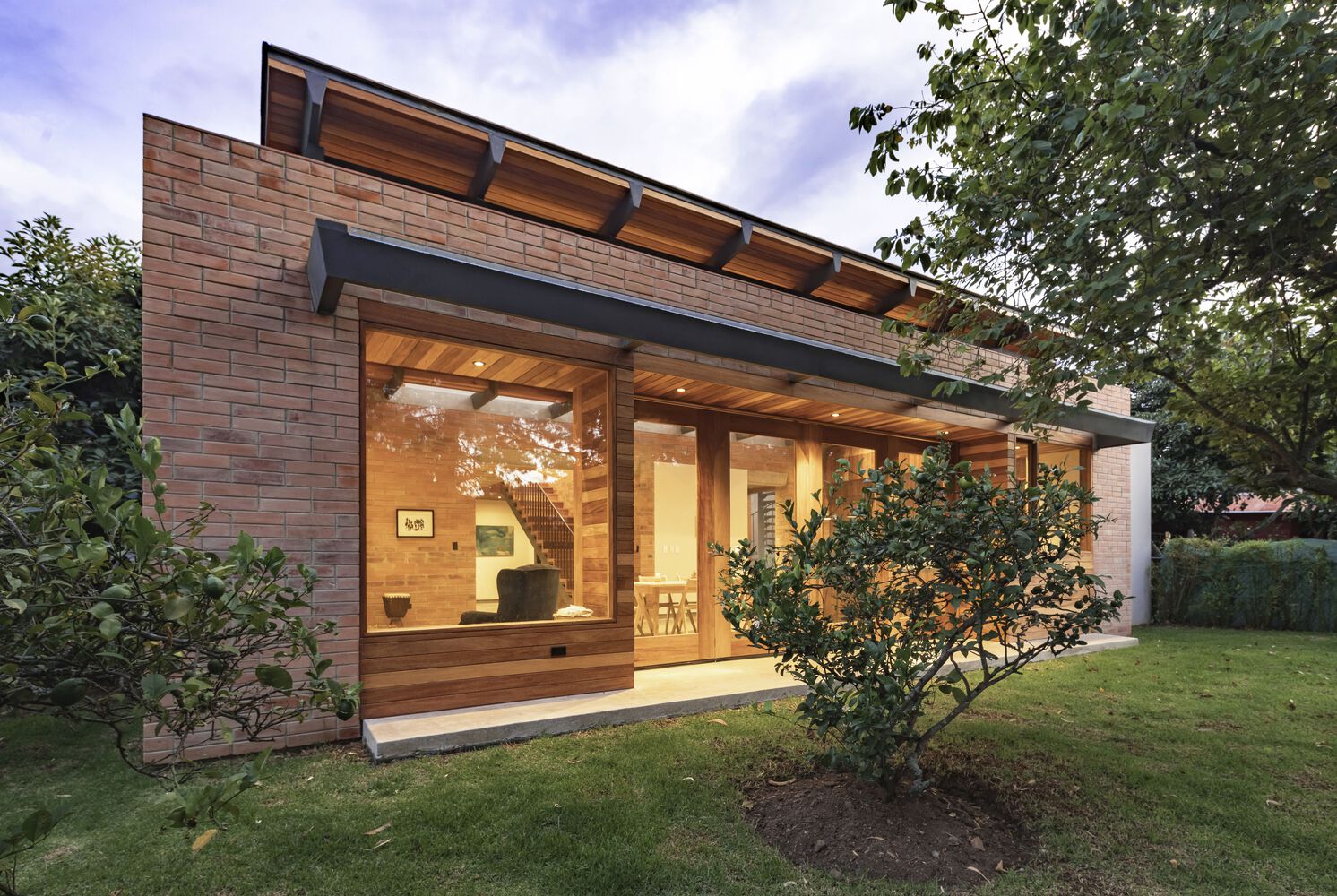 The Block Bond House explores an architecture removed from formal exercises and approaches a thoughtful solution of spatial and construction poetics.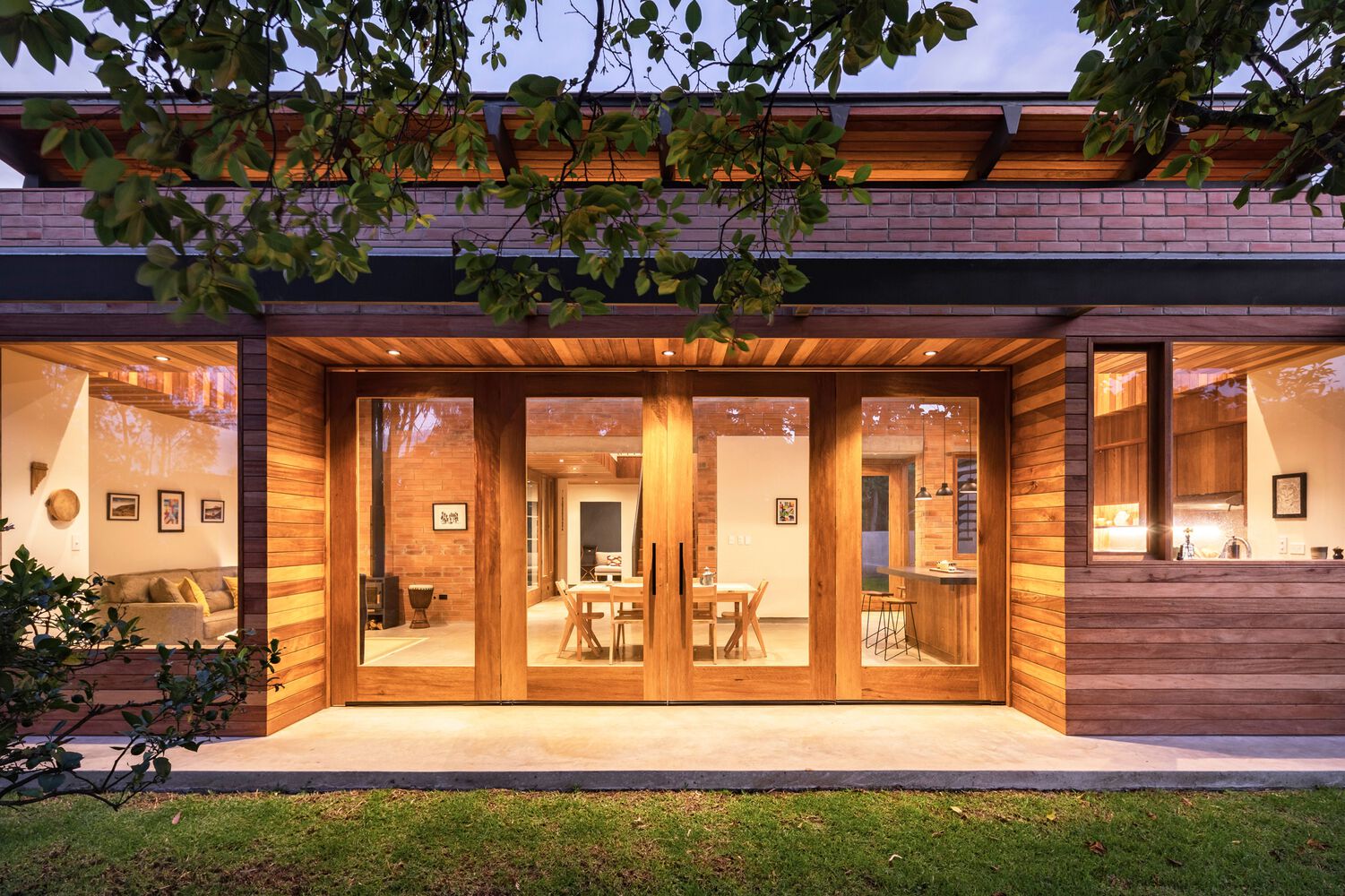 It constitutes a response that articulates the requirements of a young family, enhances the inherent relationships of the site, and reveals the tectonic material qualities into a piece of elegant contemporary simplicity with an expressive and warm character.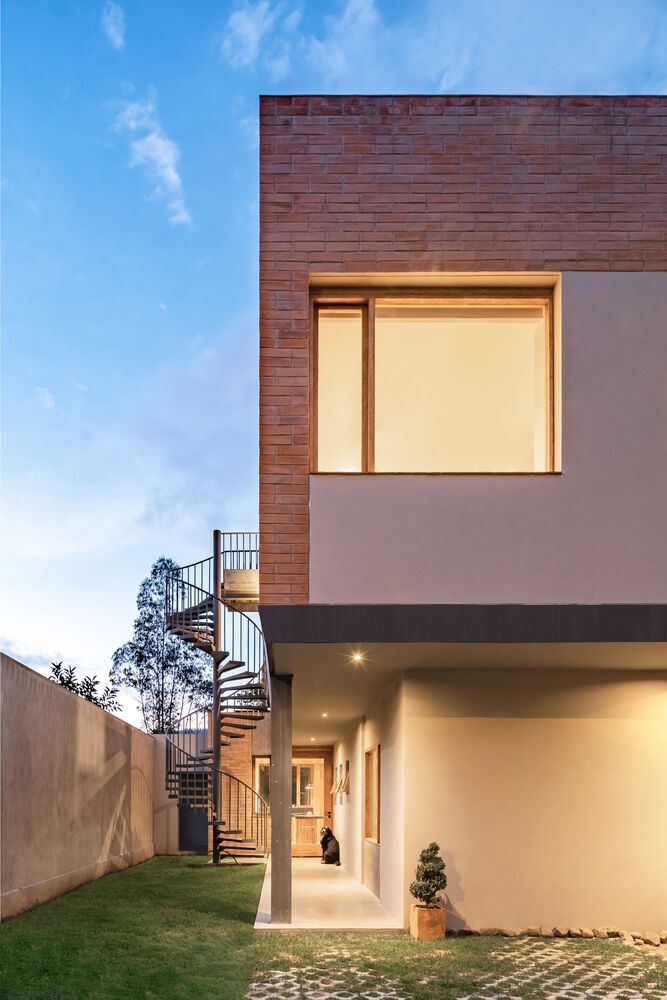 The predominance of an avocado tree, accompanied by a series of lemon trees, set the pattern for generating a dromos or entrance passage that acts as a transition space from public to private space and ends in the natural threshold formed by the avocado canopy and the house's entrance hall.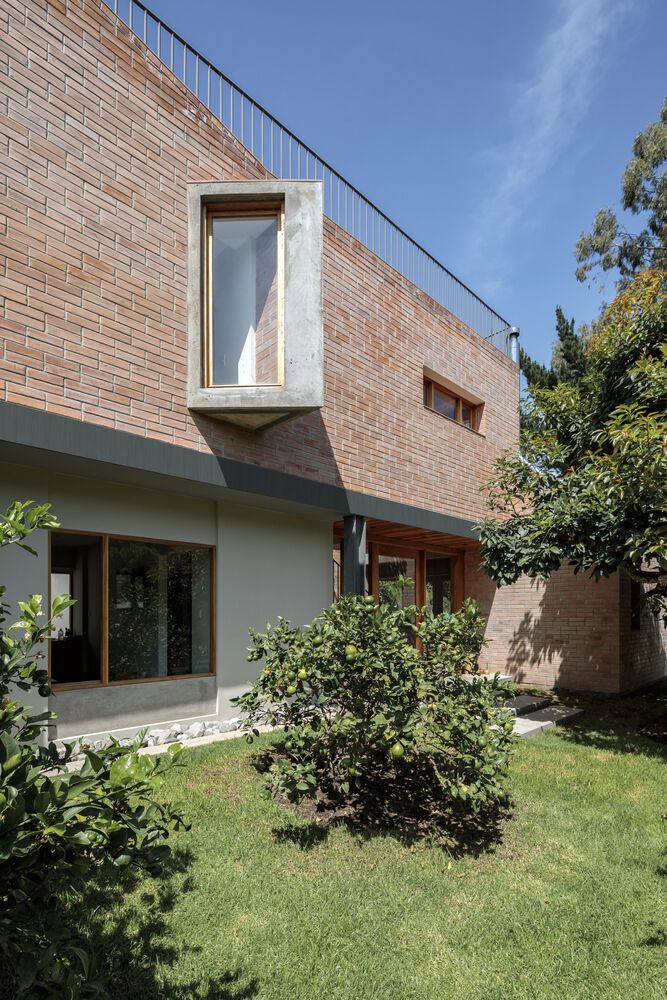 Following the vestibule, a diaphanous space of light appears which contains the social area and captures the rear garden trees and the stream. This social space is wide, open, and flexible.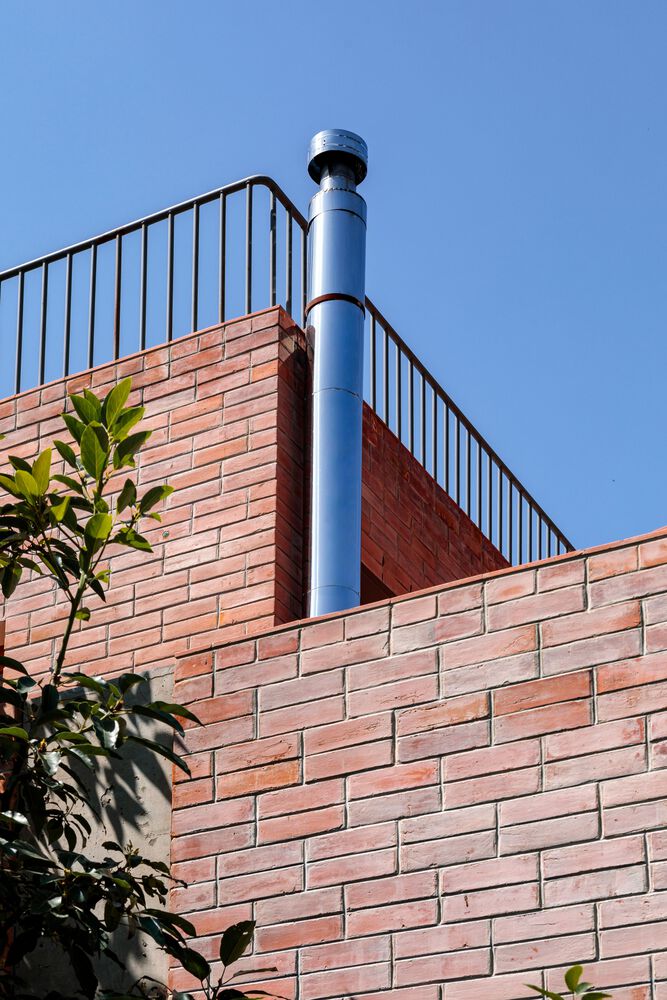 The levitating wooden roof shelters a large living room that opens inviting the garden inside. This place of stay exudes material texture, freshness, and multiple transparencies.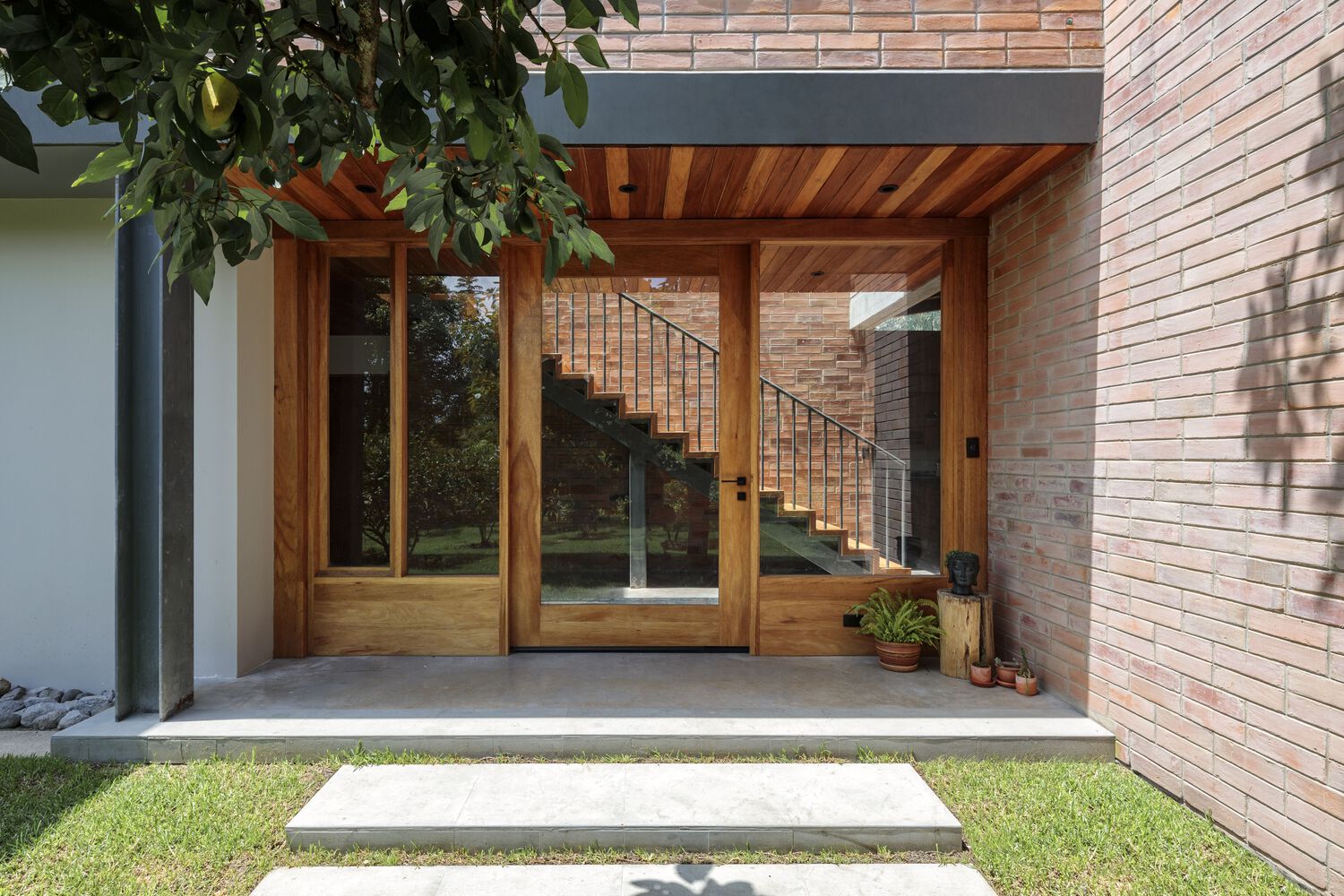 The relationship between interior and exterior is blurred through large folding doors that allow the garden to enter the living room and vice versa.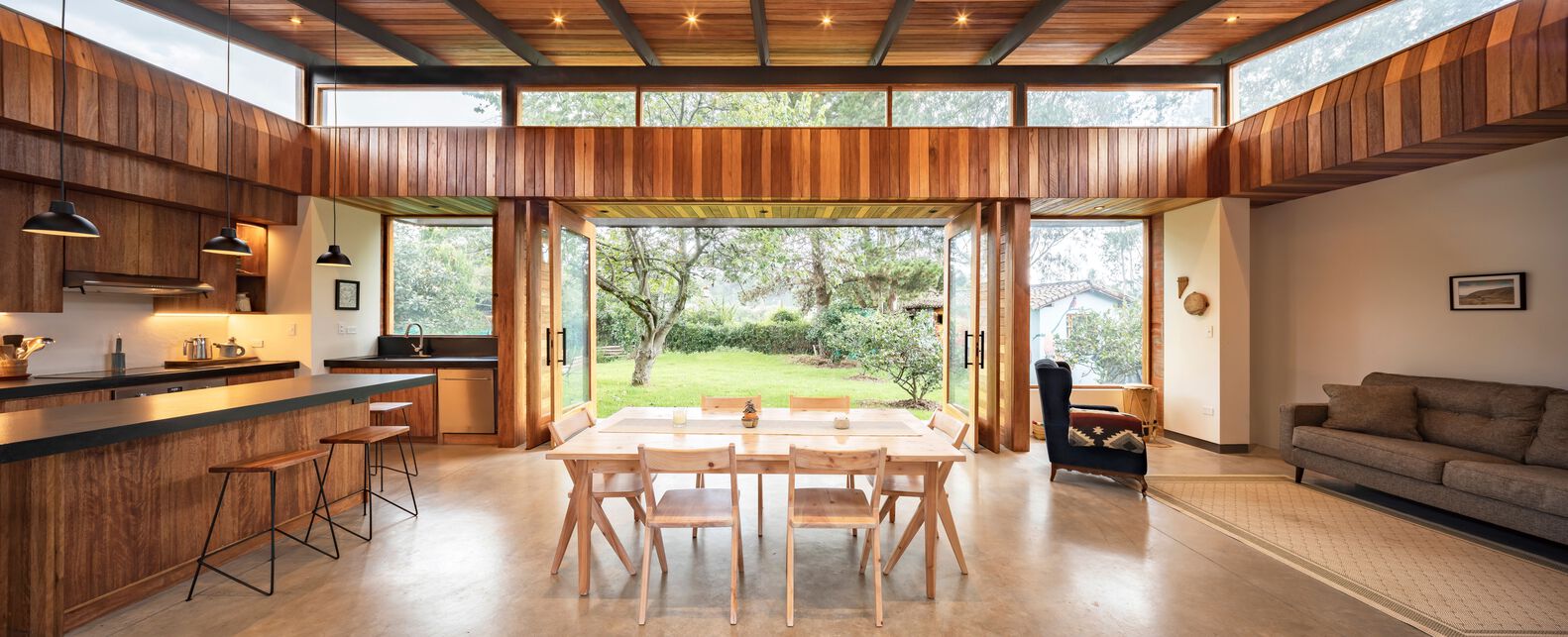 The character of the house is manifested in the predominance of expressive materials such as exposed brick, steel, wood, and their careful arrangement.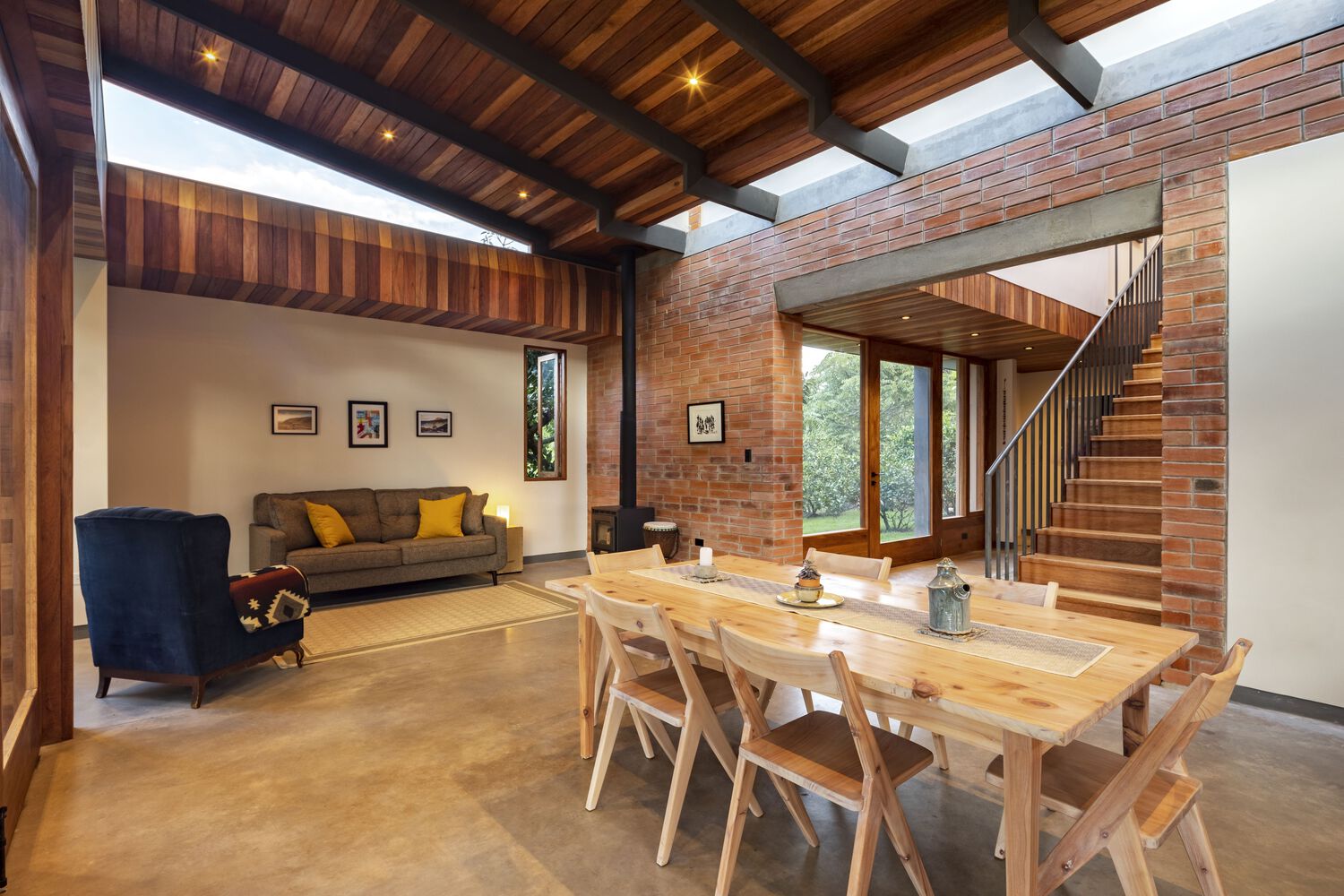 The dimensions of the 27x13x7cm brick characterize the modulation of the exterior and interior facades, using a block bond assembly, a combination of the stretcher and stack bond.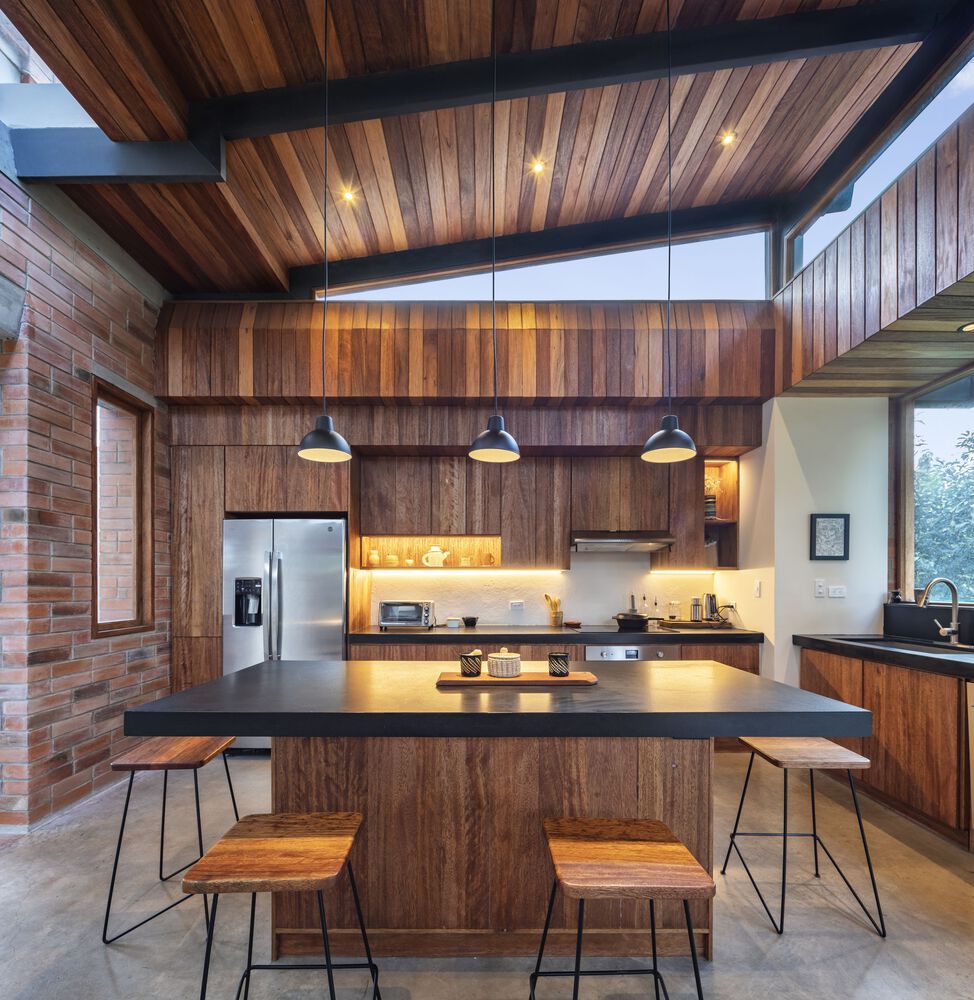 Two courses are laid in stack bond and the next two courses are laid while staggering by half a brick, giving a special texture to the large ceramic planes.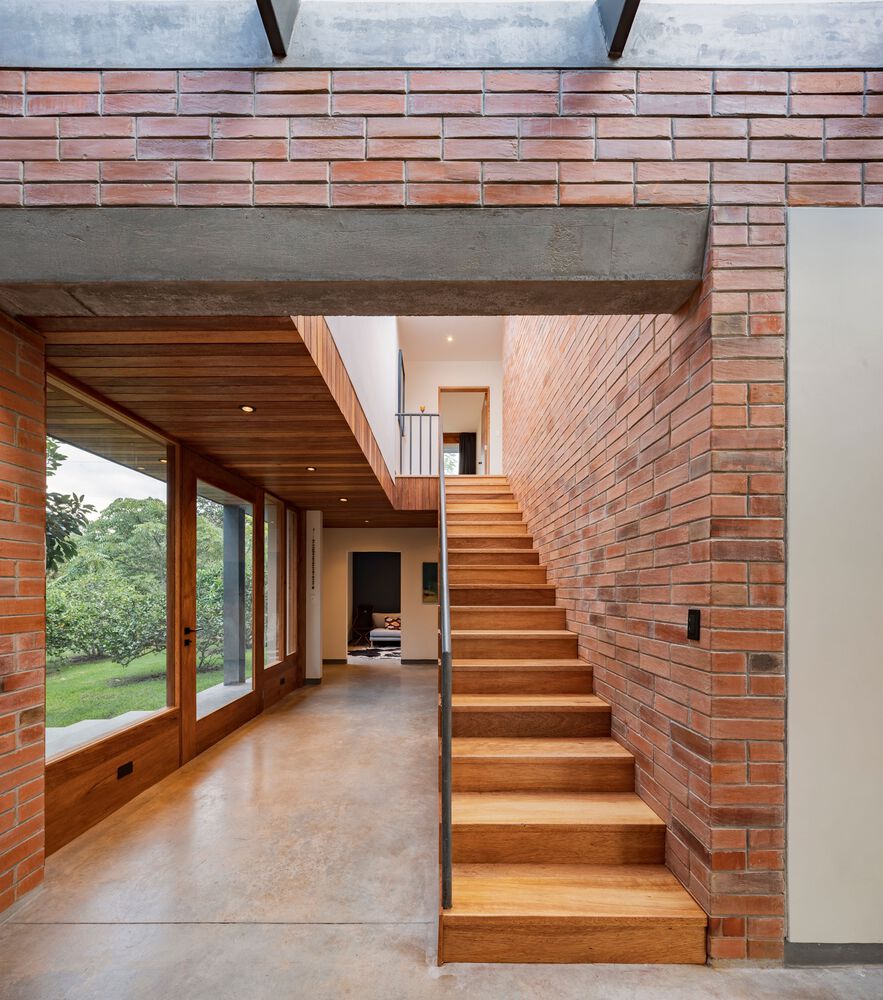 The facade is built of a double wall, and behind the brick is hidden a ventilated air chamber that prevents the negative effects of humidity, improves the internal thermal comfort of the house, adds warmth, and reduces heat loss.
The steel structure is exposed in strategic places in the house. Beams, pergolas, railings, stairs, and skylights were carefully designed so that their exposed parts had not only to demonstrate the bearing qualities of steel but also plastic qualities.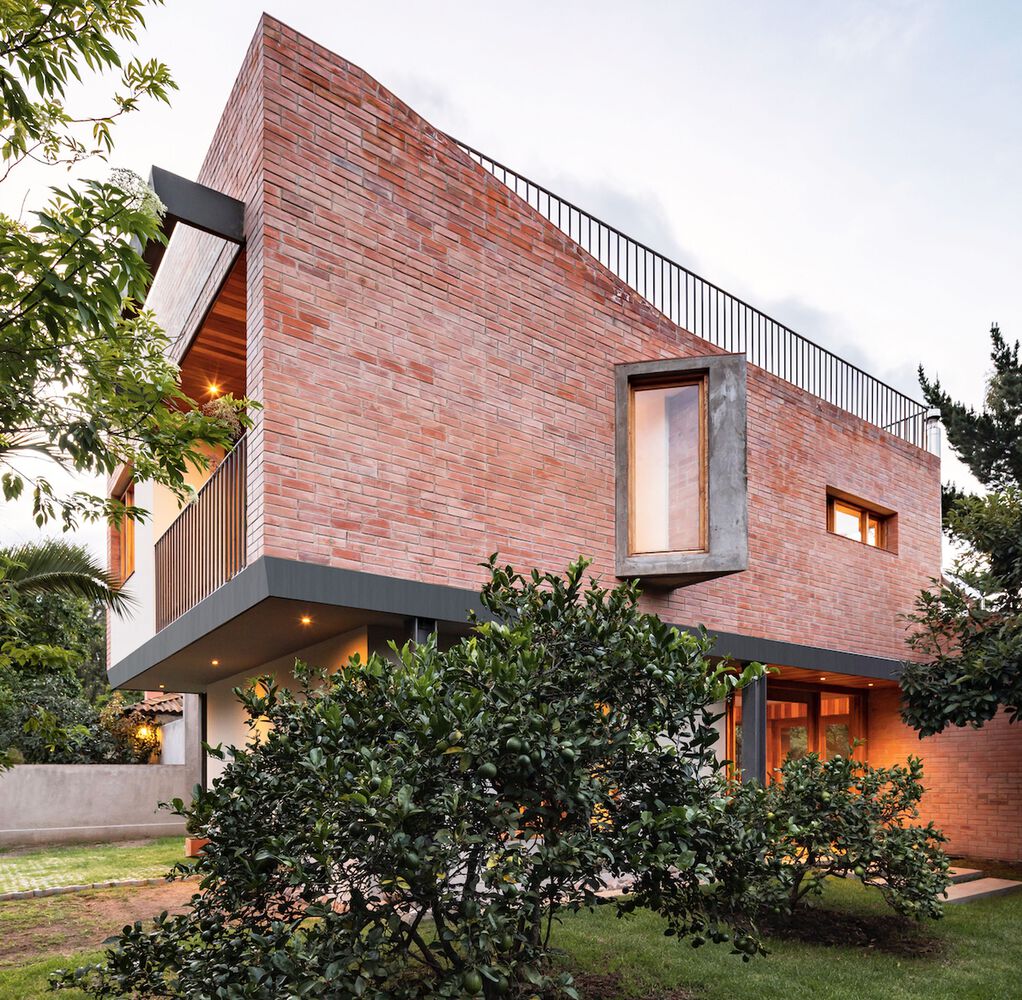 The result figures a solid volumetric quality where the brick contrasts with the lightness of wood and steel.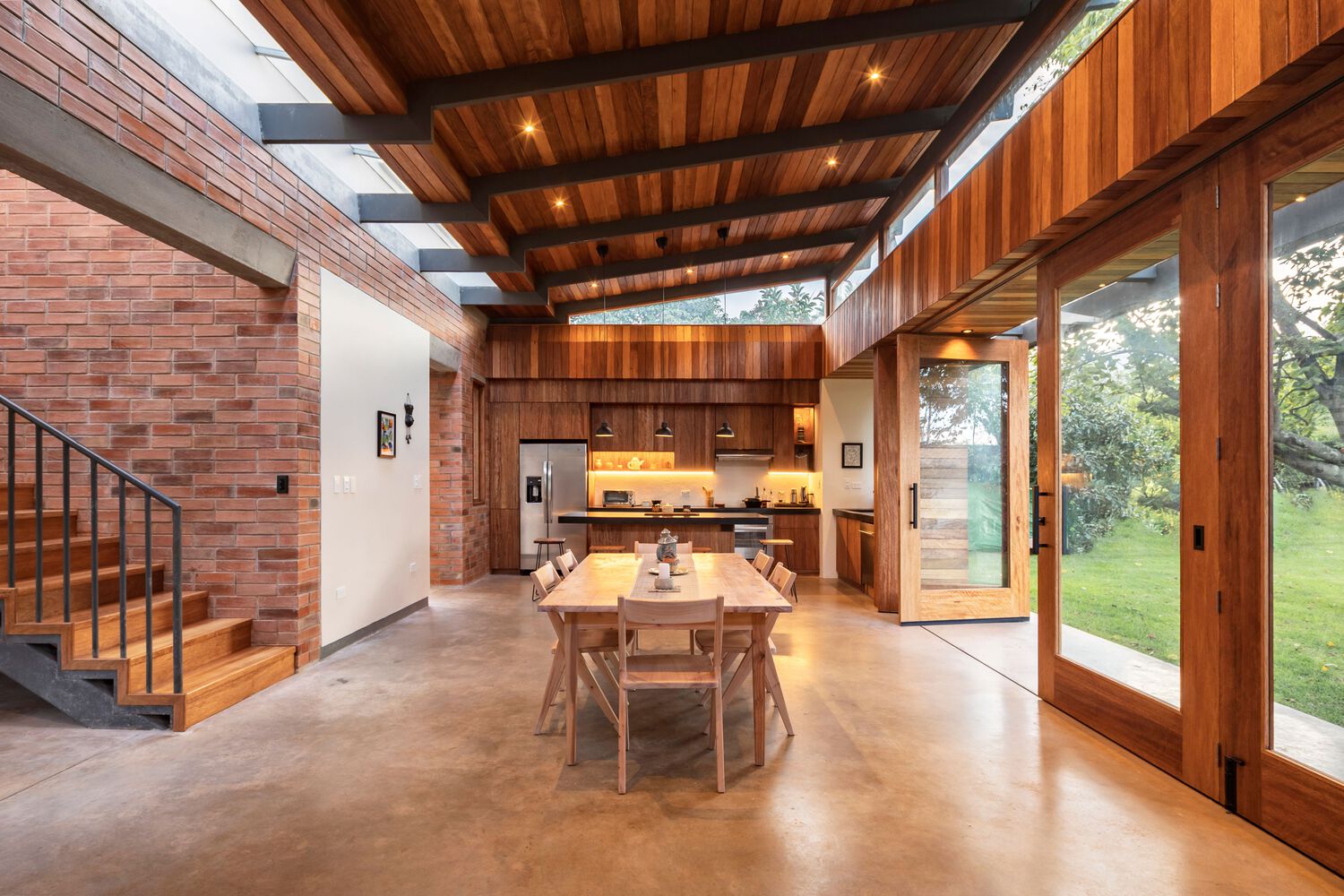 As a finishing touch, a habitable roof is integrated into the design, which is accessed by means of a sleek spiral staircase, of careful metal fabrication.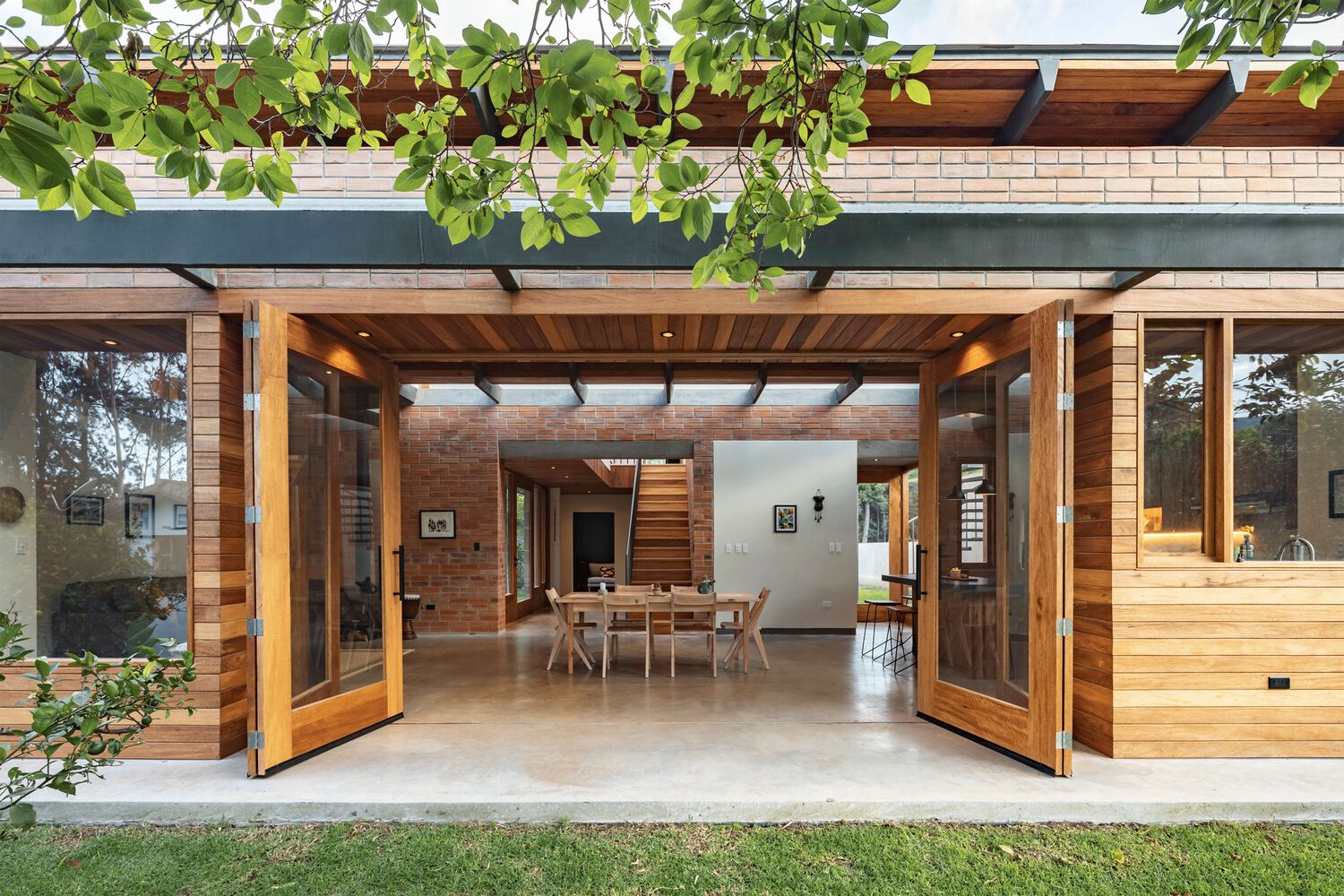 The user experiences the ascent from the exterior of the house to the upper terrace, a pleasant outdoor living space with a panoramic view of the valley.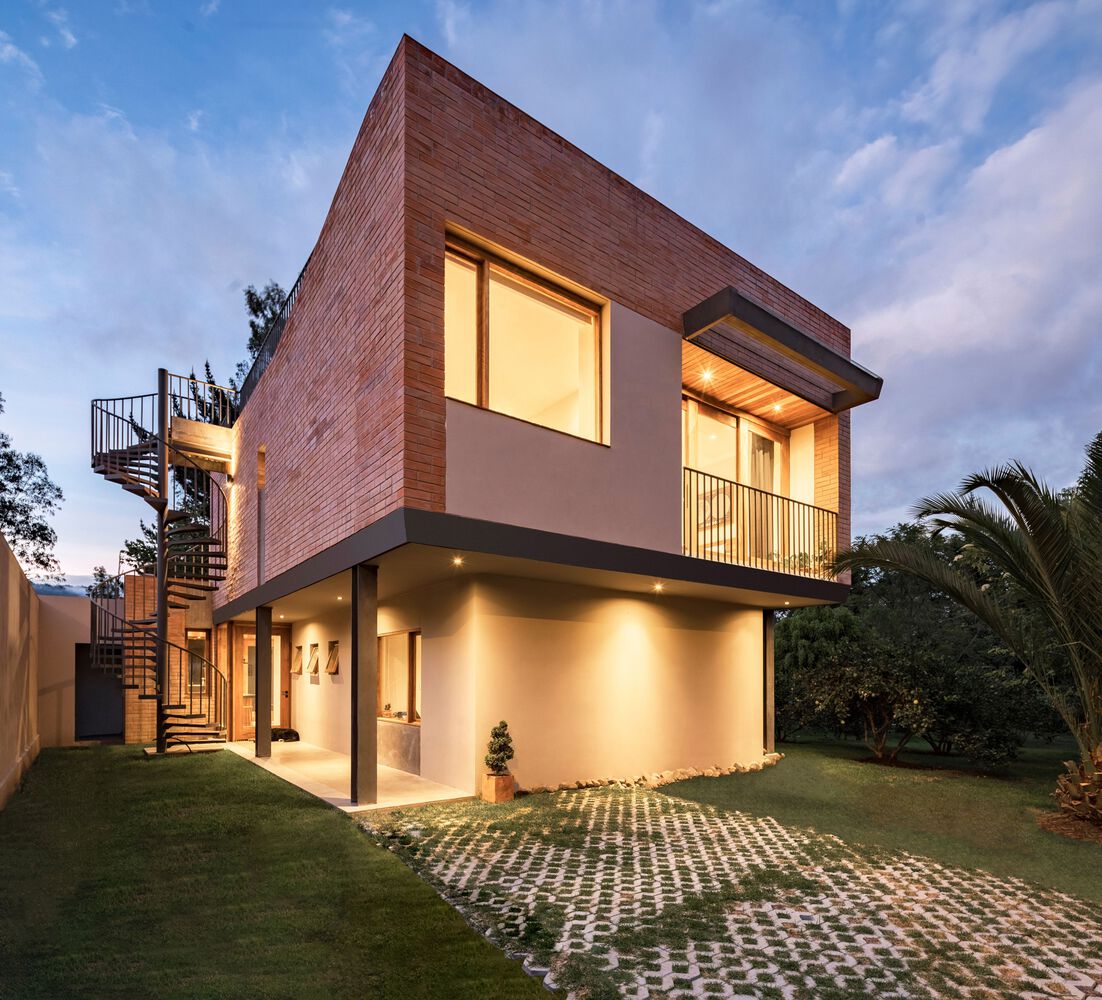 .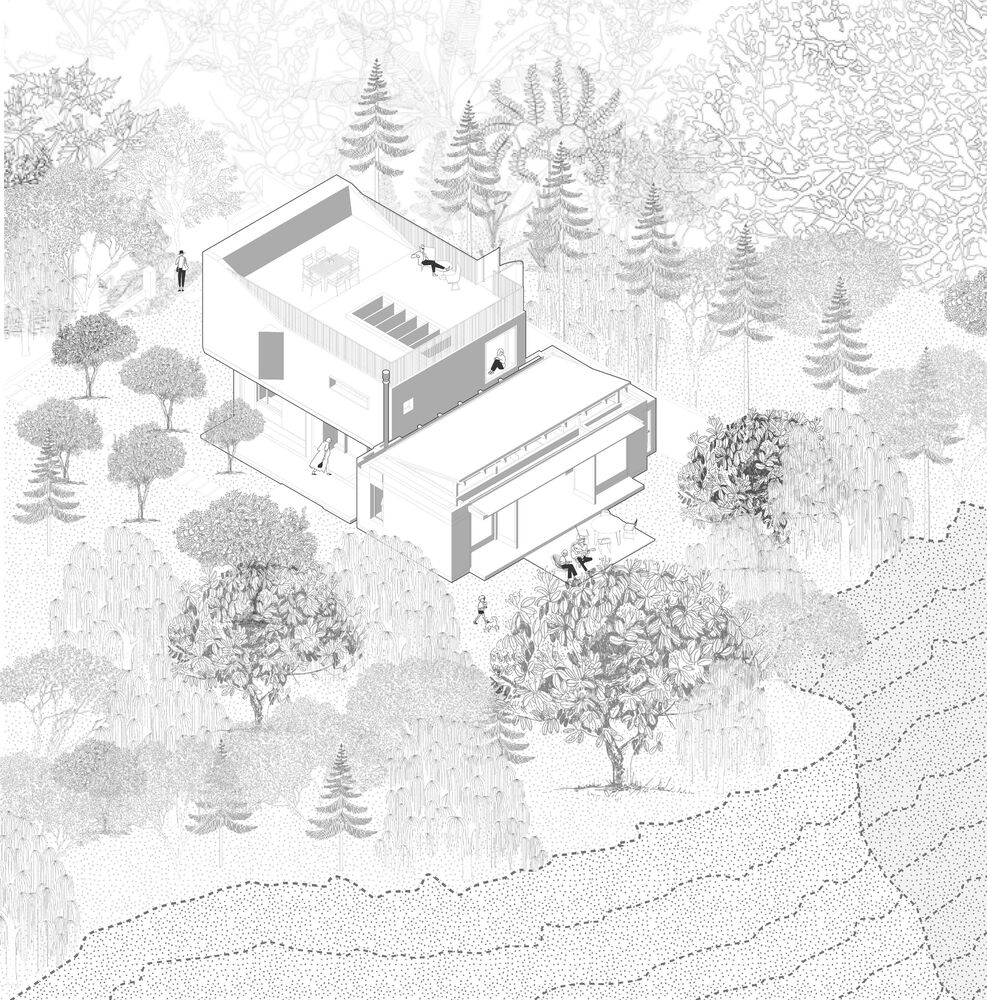 .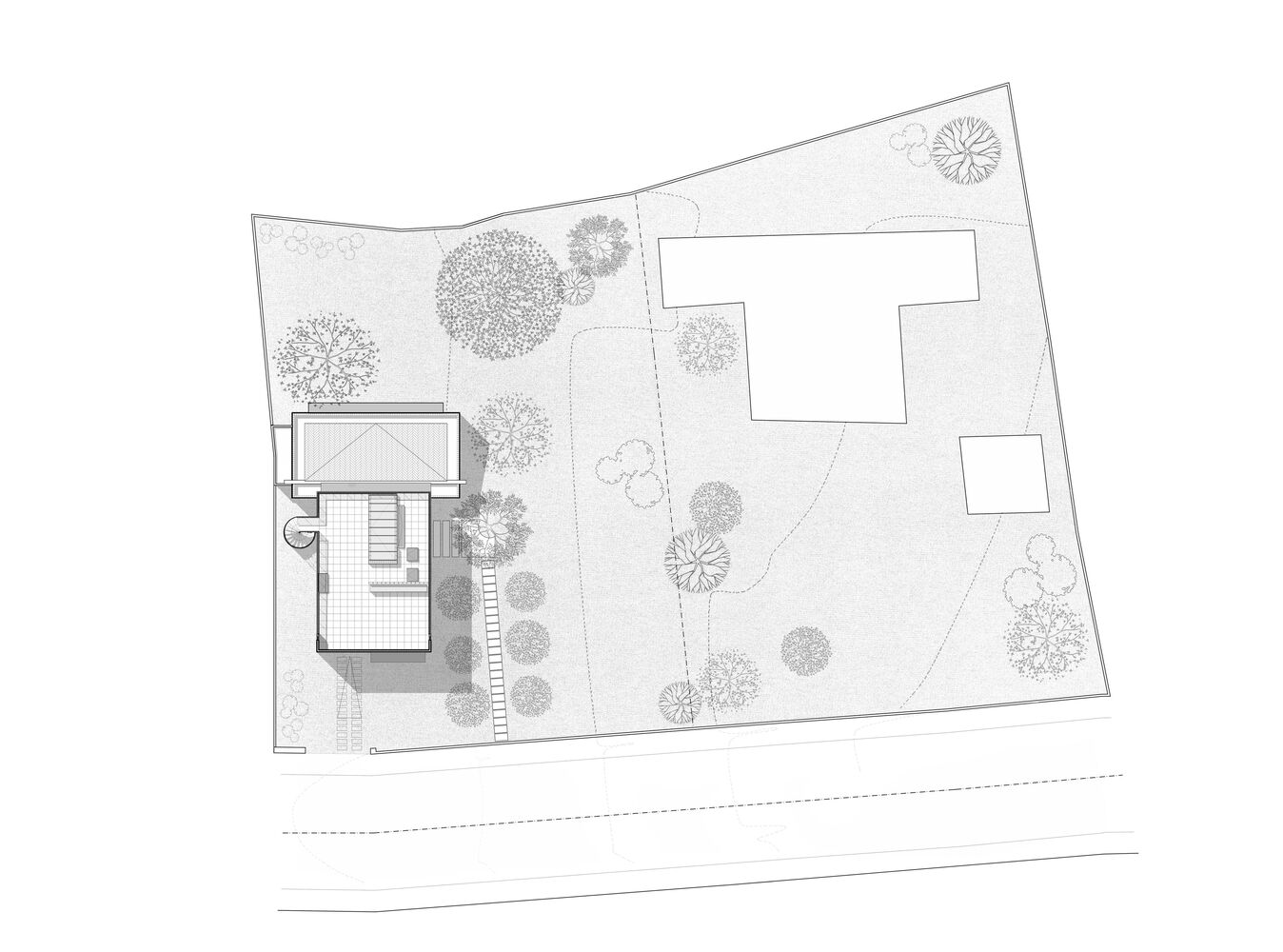 .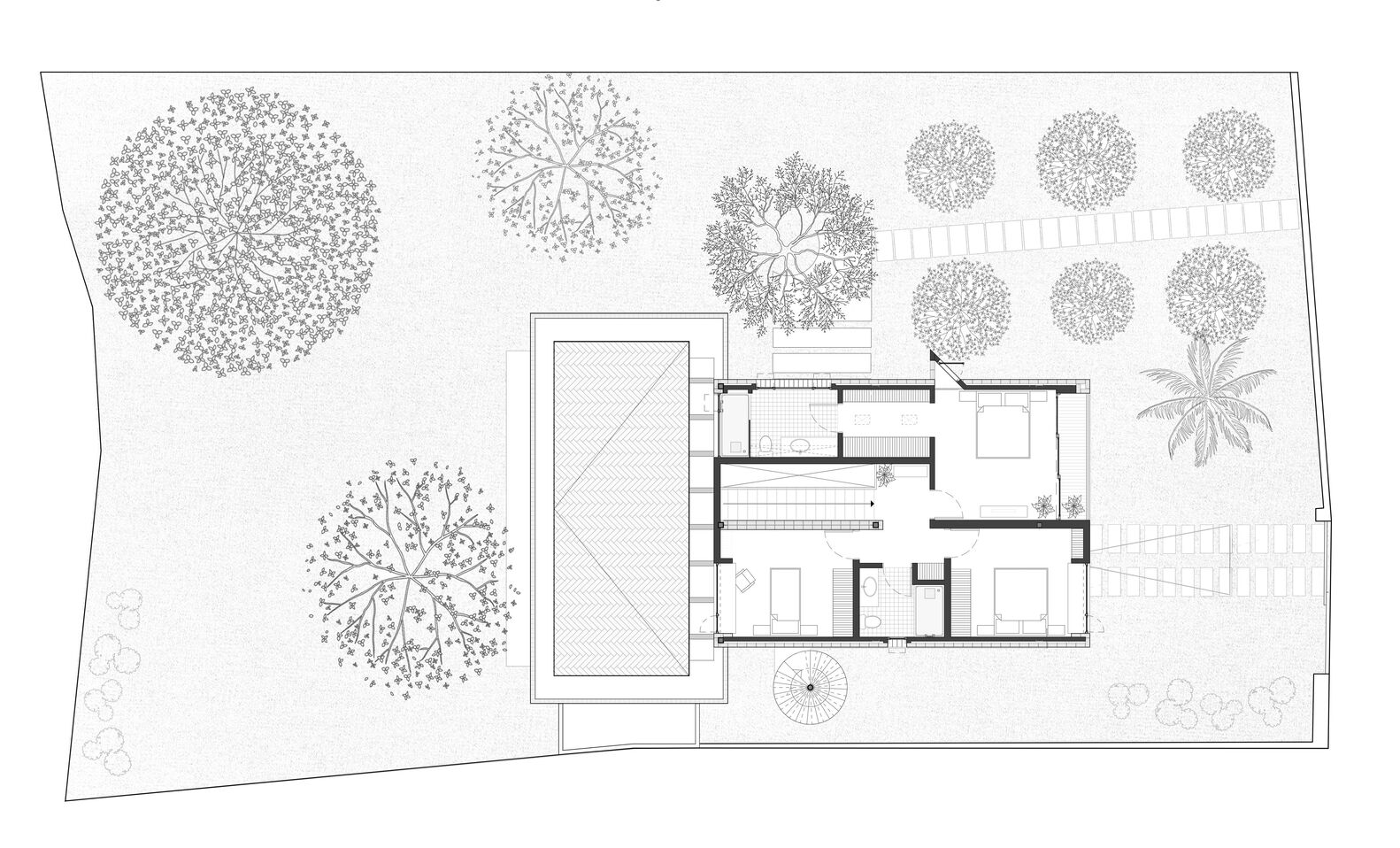 .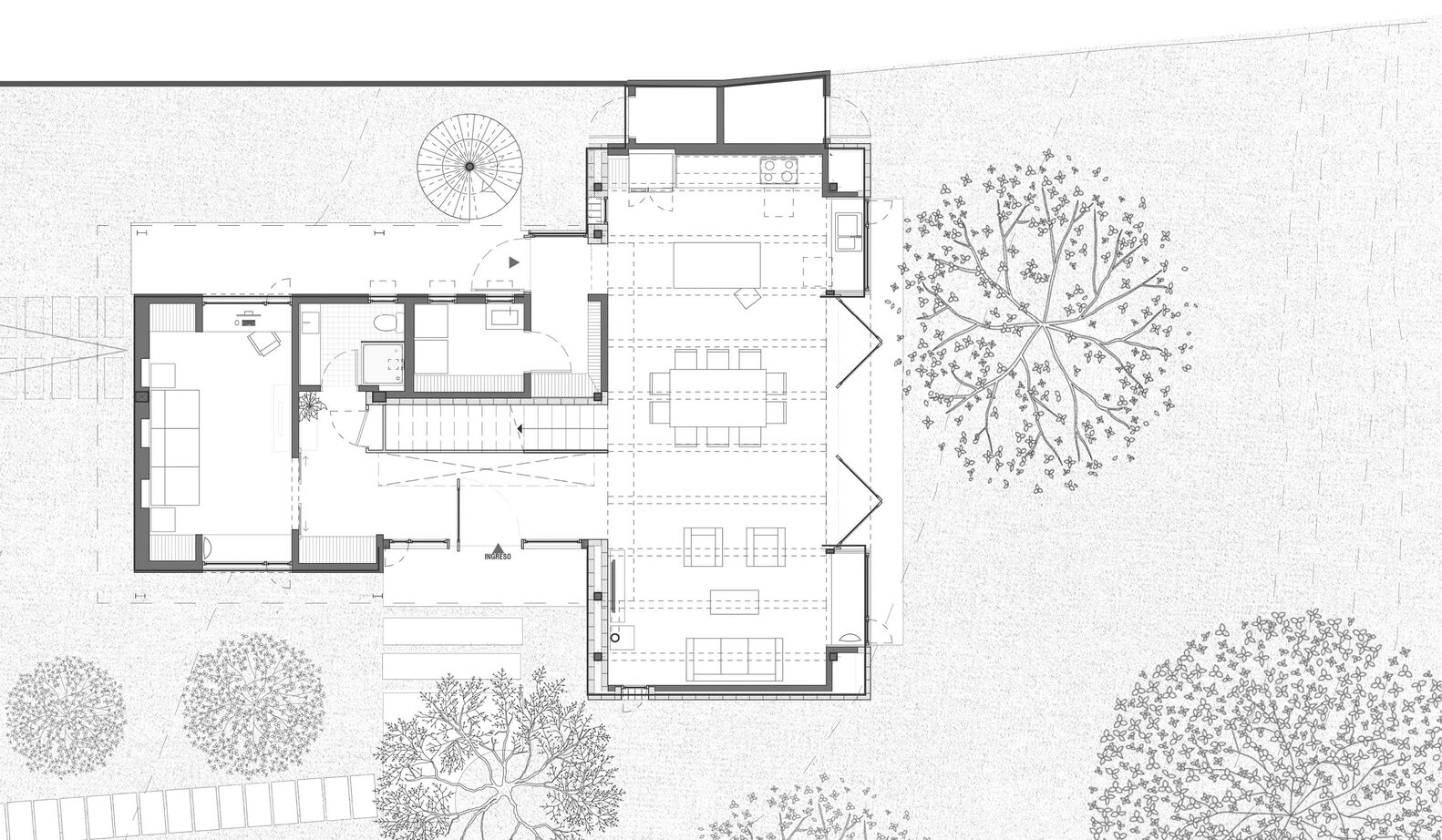 .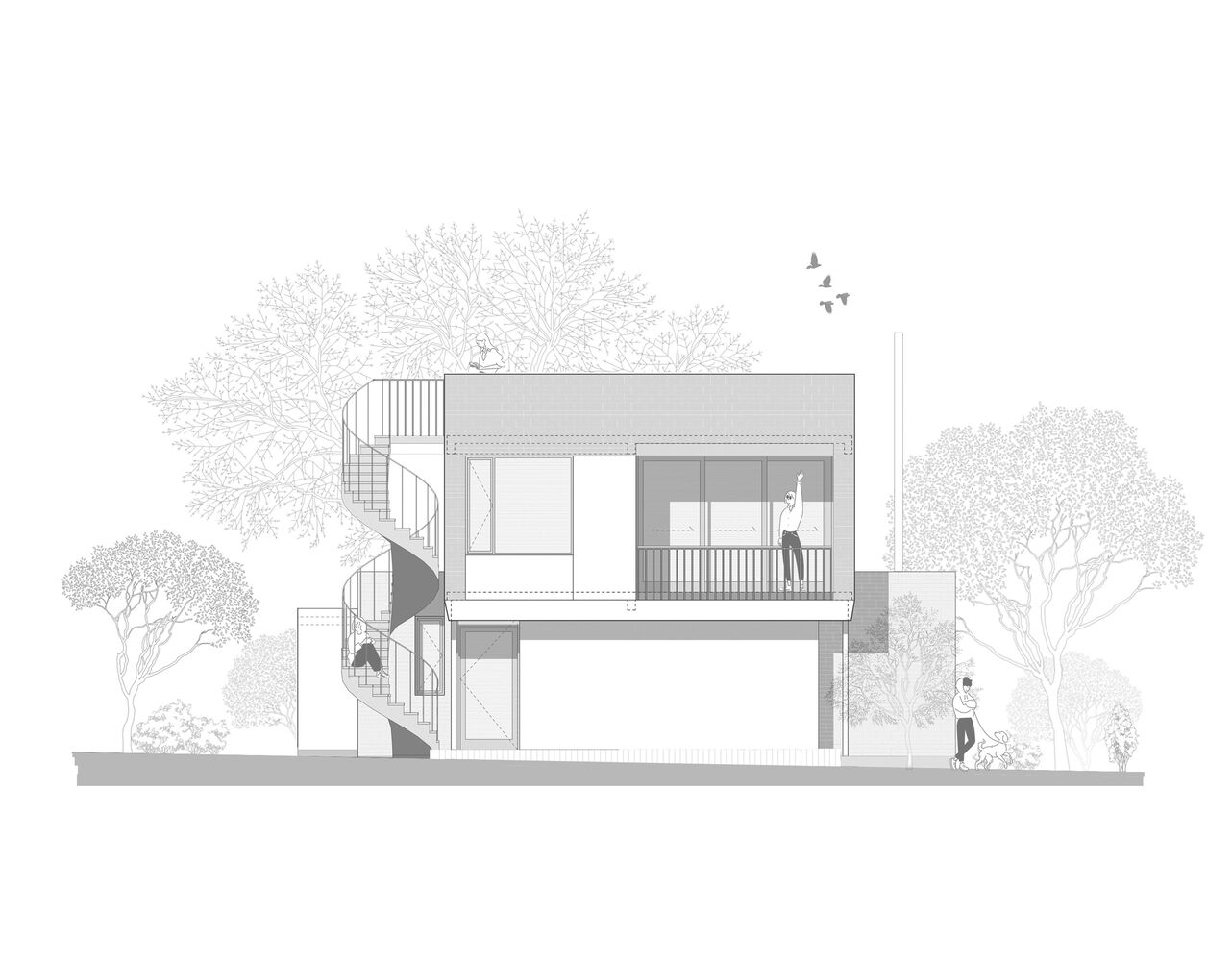 .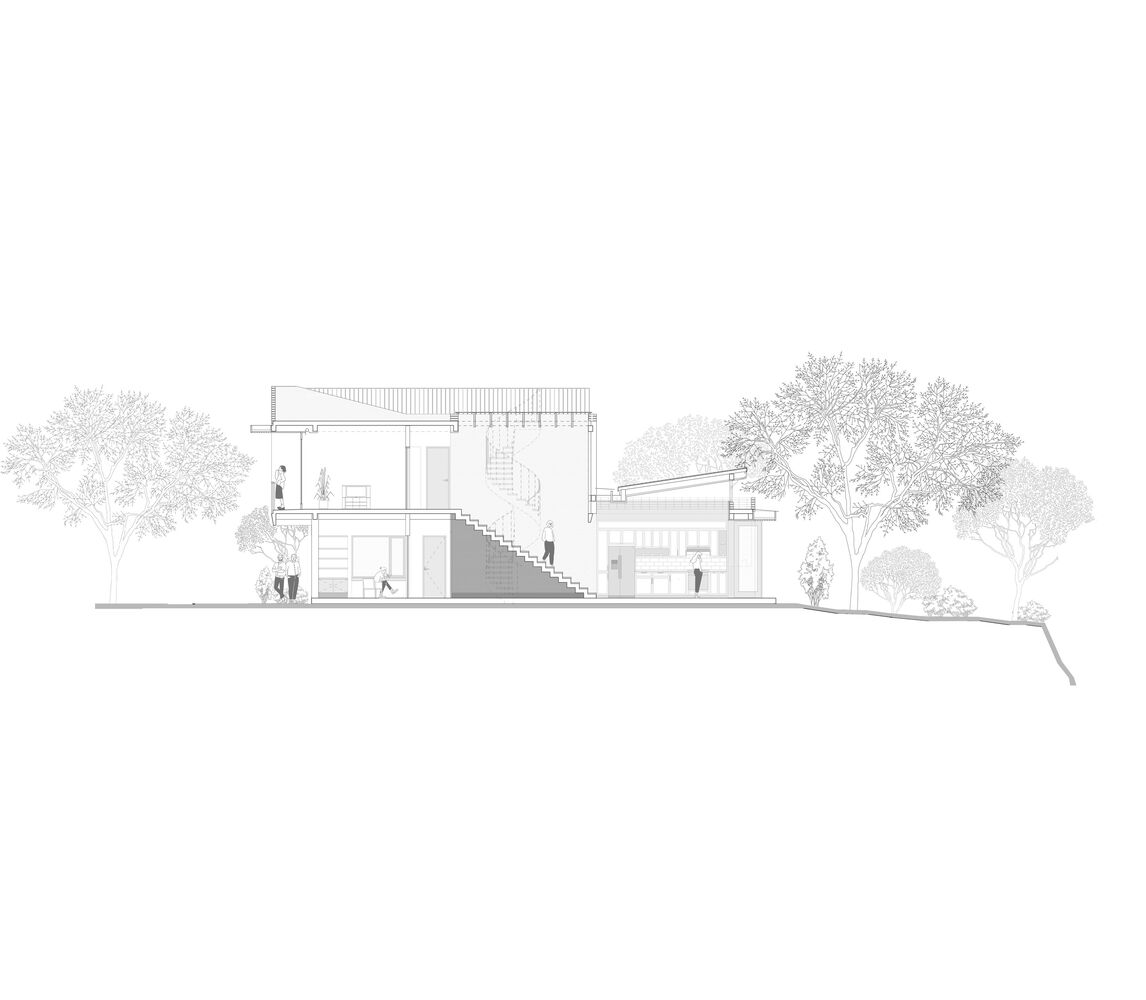 .
Credit: ArchDaily