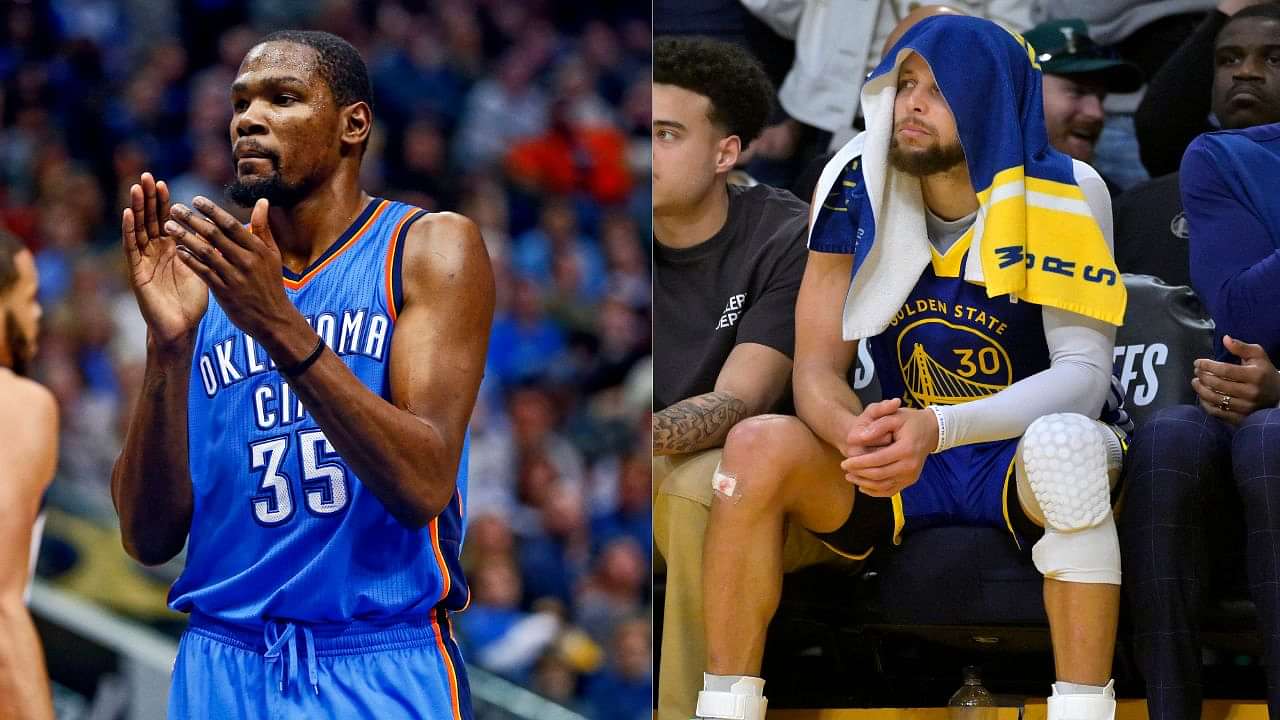 In 2016, Kevin Durant made a move that altered the history of the NBA forever and certainly defined his legacy as a basketball player. Joining the Golden State Warriors, KD created a super team in San Francisco with the 73-9 Warriors, who had just freshly defeated his Oklahoma City Thunder side in the playoffs. Teaming up with Stephen Curry, Klay Thompson, and Draymond Green, the Slim Reaper found success with the Dubs. Winning two NBA Championships, he cemented his legacy as the best scorer in one of the NBA's greatest dynasties. However, before winning any chips with the Dubs, KD lost a whopping $38,000 because of them.
Durant signed up with the Warriors in 2016 through free agency. He spent three seasons there, making a Finals appearance in all three of them before leaving for the Brooklyn Nets in 2019. With two championships in three seasons, KD's stint with the Warriors was a blockbuster success. But before he could go on to achieve all this, he had to pay a hefty price.
Kevin Durant lost $38,000, thanks to the Golden State Warriors
Kevin Durant has been in the NBA for 16 seasons now. Having been drafted in 2007 by the Seattle Supersonics, KD has played for a number of teams in his career. However, his two most notable spells were with the Oklahoma City Thunder and the Golden State Warriors. After playing for the Thunder till 2016, Durant joined the Dubs to shoot for a ring.
He was incredibly successful with the Warriors. But before joining them, KD accrued a few fines that he had to pay thanks to the Dubs. Accumulating $38,000 in fines, the Slim Reaper had to pay $25,000 for obscene gestures(in a game against the Warriors in 4/12/2013), $6,000 for an ejection, and $7,000 for technical fouls. A hefty sum to say the least.
In the three seasons Durant played with the Warriors, he earned a grand total of $81,540,100. He had a $31,500,000 player option which would have allowed him to earn more. But KD decided against it in 2019, choosing to move to New York to join the Brooklyn Nets with Kyrie Irving.
Durant has earned a lot of money over the course of his career. And while he did earn upwards of $300,000,000, he also accumulated a lot of expenditure, thanks to his numerous fines.
KD has lost close to $429,000 in fines over the course of his 16-year career
In his 16 years in the NBA, Kevin Durant has made $345,992,591 in career earnings. However, while he does have a fat purse, he has also lost quite a bit thanks to his fines. Having been fined more than 100 times by the league, he has paid close to $429,000 in fines. A huge sum, that not many in the NBA would be willing to pay, even though it may appear to be chump change for the Phoenix Suns superstar.
KD now finds himself playing for the Suns. And while he is expected to earn $46,407,433 this season, he will be hoping he doesn't accumulate too many fines.