Want to make your tiny garden more welcoming? These small garden layout ideas will be sure to come in handy. Even the most compact spaces can be arranged in a way that makes them both functional and more enjoyable to be in. In fact, it's easier than you might think to create your own mini paradise, extend your living area, and improve your quality of life. Let's take a look at some nice layouts for small gardens, perhaps you will find a good idea for your own garden here.
Small Walled Courtyard
Courtyards are commonplace in urban dwellings and can feel shady, overlooked, and uninspiring. However, with a few design tricks, you can turn a small, walled plot into a stylish setting. Here the sun should be a key consideration – especially in small plots with built-up surroundings. Some courtyards may only get a glimpse of sunlight during the day, or an hour or two in the evening. So, if you like sitting in the sun, then make sure your seating is positioned to make the most of it. On the other hand, if you prefer sitting in the shade, then position your seating to match.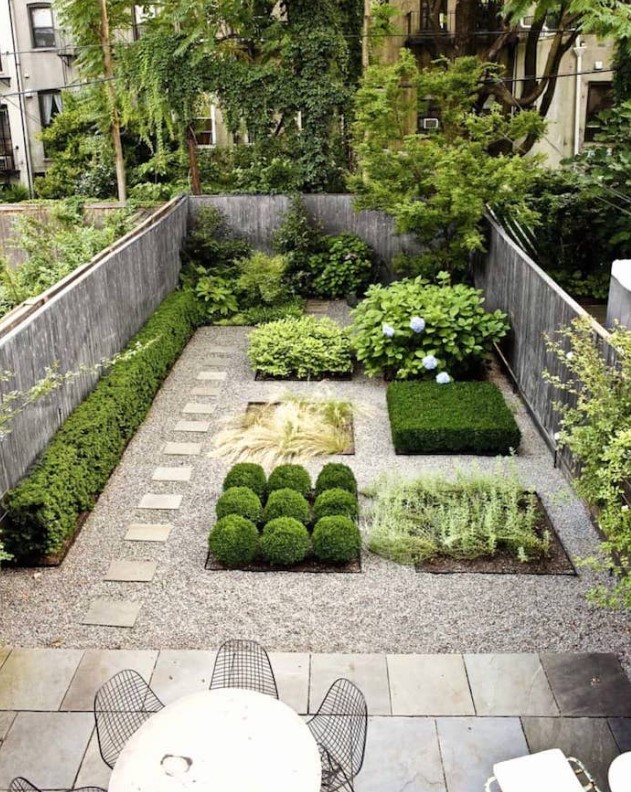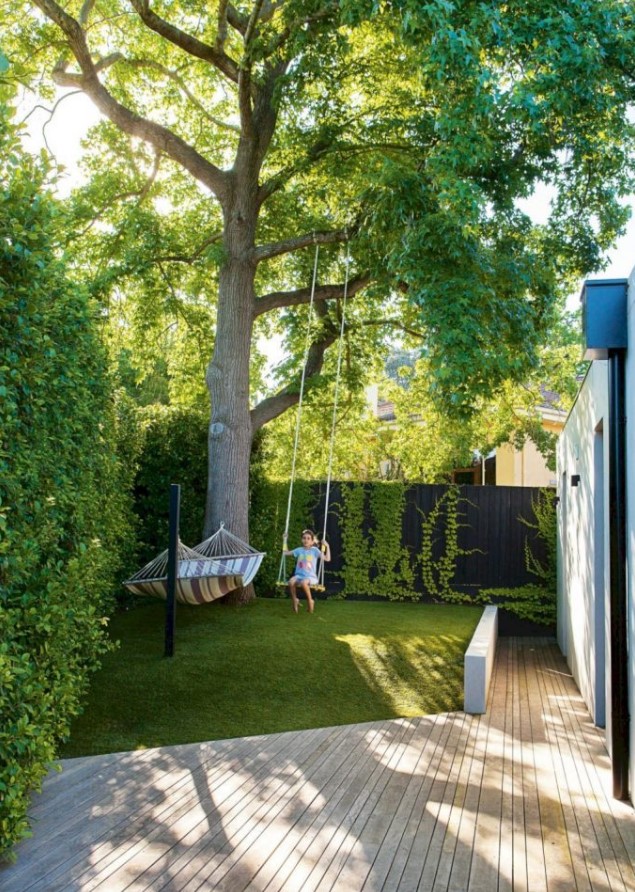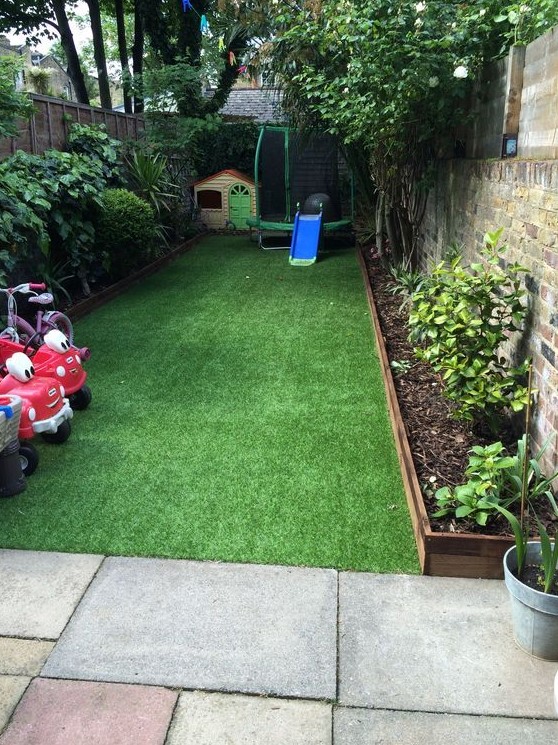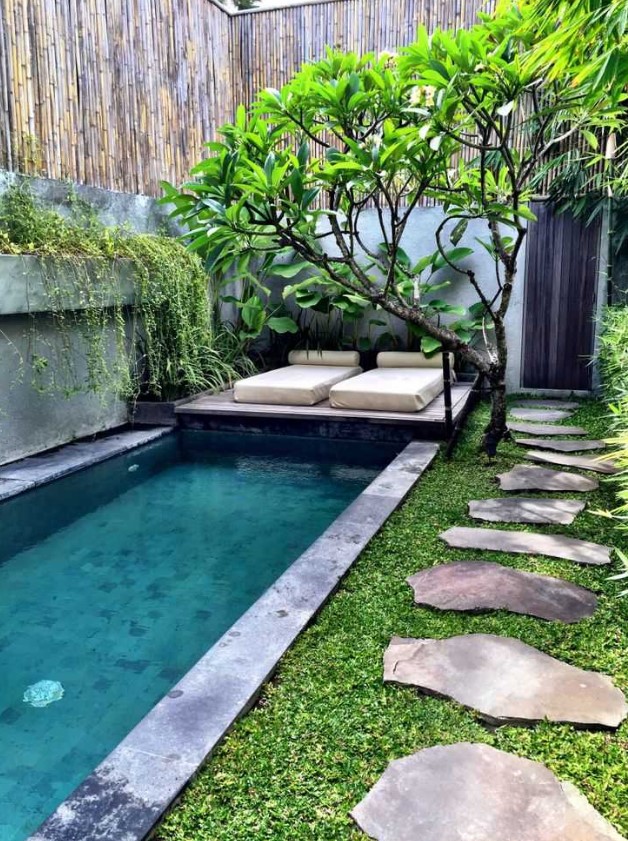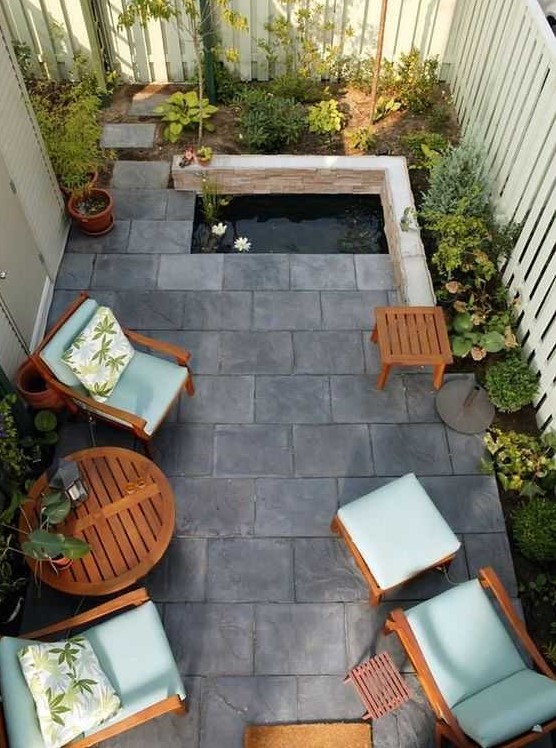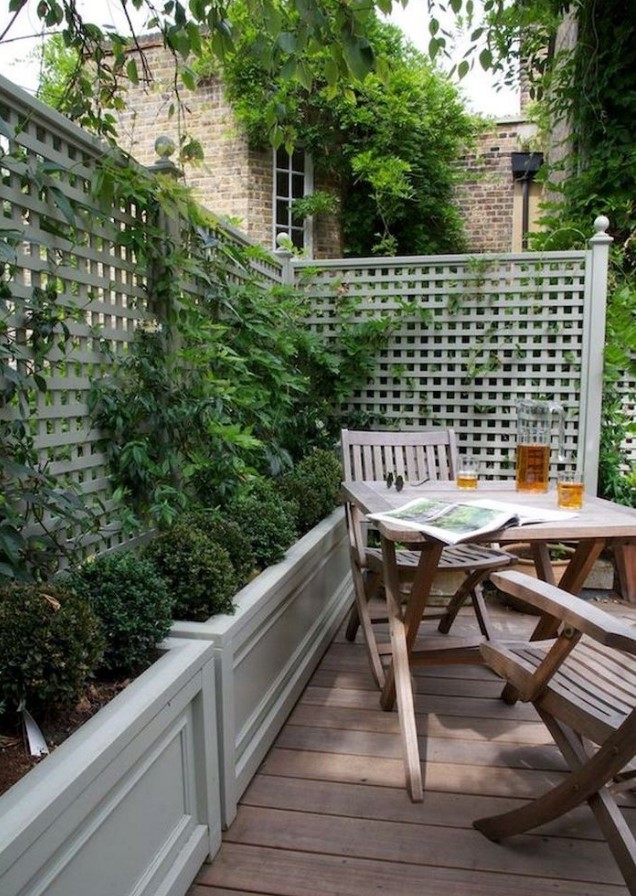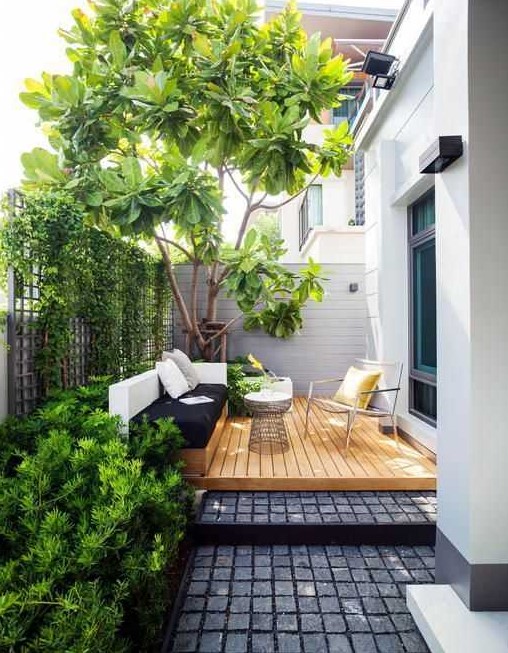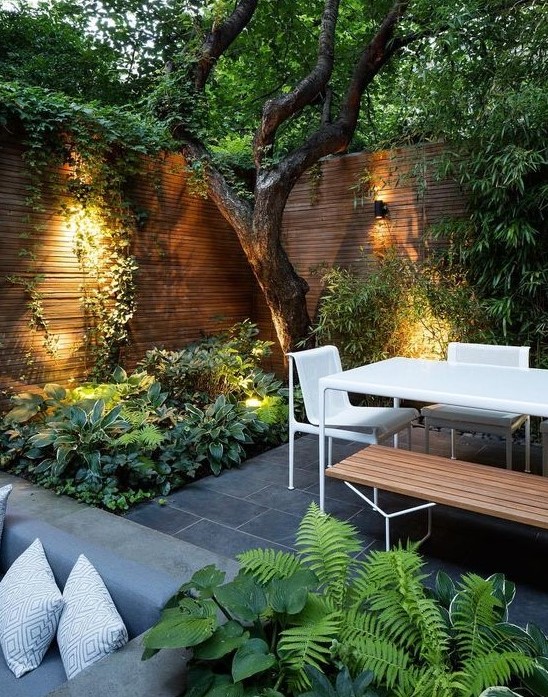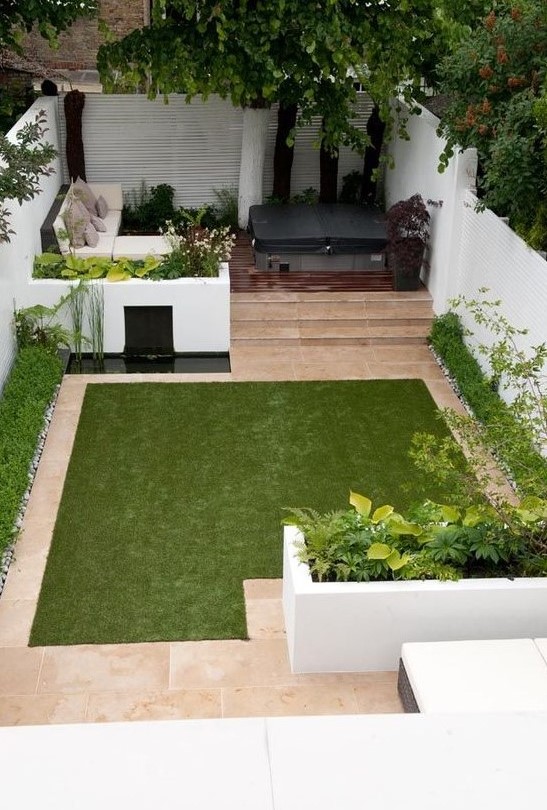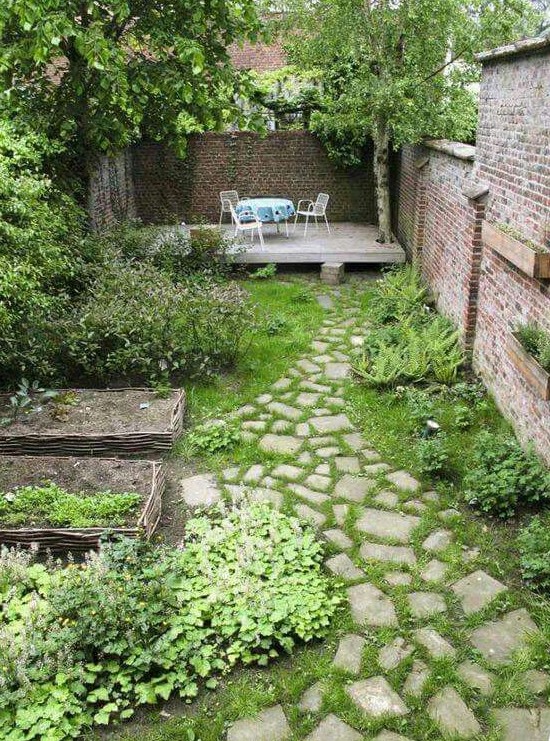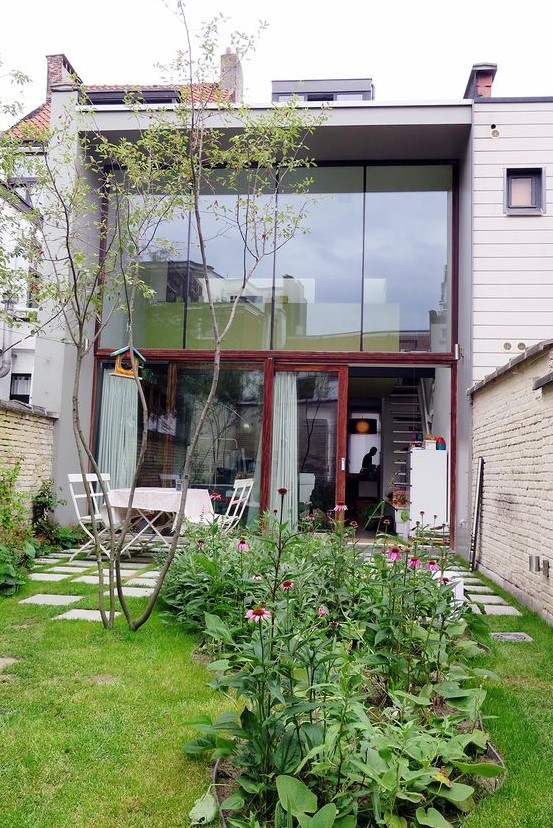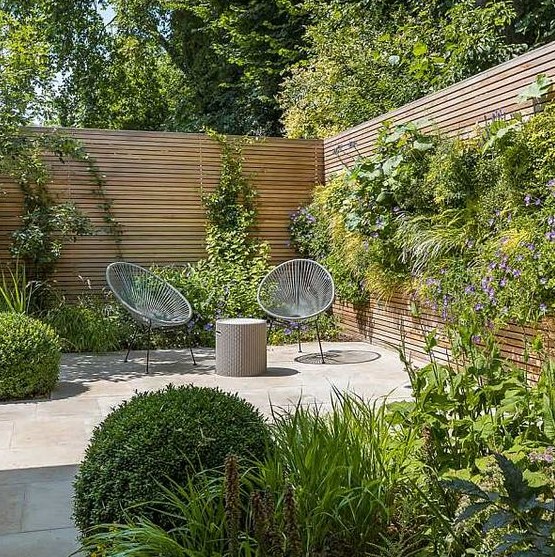 Narrow And Tapered Plot
Some plots are narrow with a tapered shape – almost like a triangle. This one shown above is exactly that, but as Chris Harrington explains, 'careful planting and structures were used to balance out the shape and square it up with the house.'
This included the addition of garden fence ideas, which cut into the plot in straight lines, adding a feeling of space and making it more practical as well as stylish. And on that note, for contemporary gardens, Chris advises against using curves. Straight lines can always be softened with planting to create a more welcoming vibe.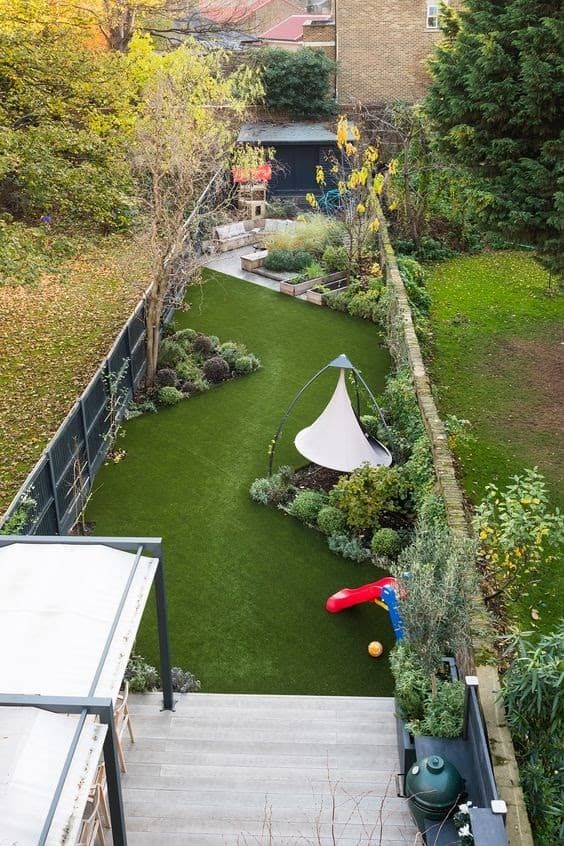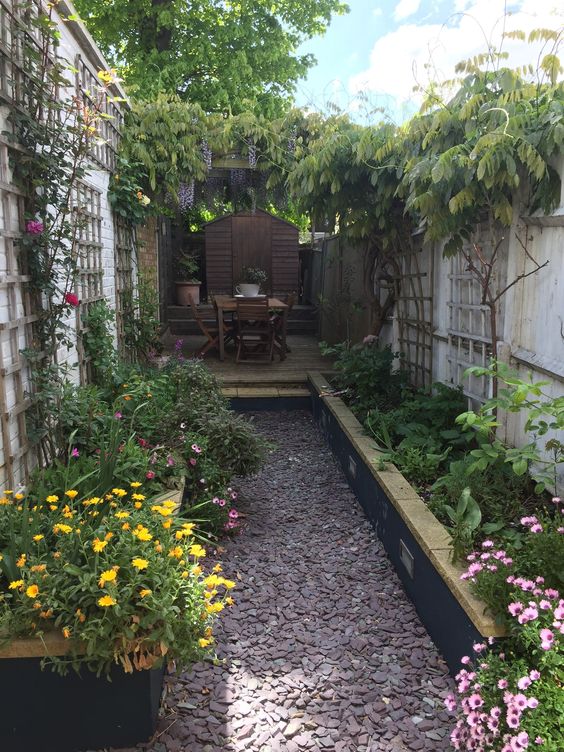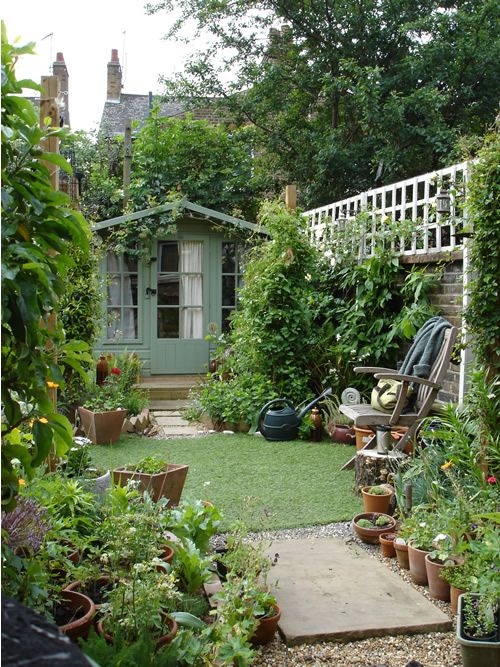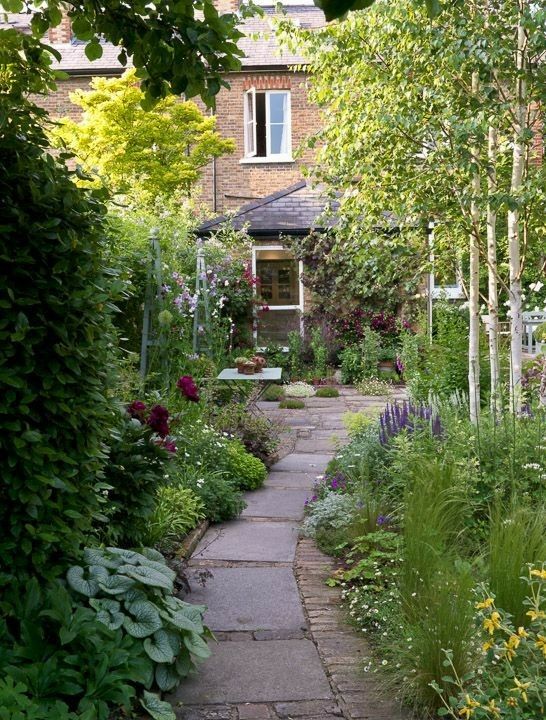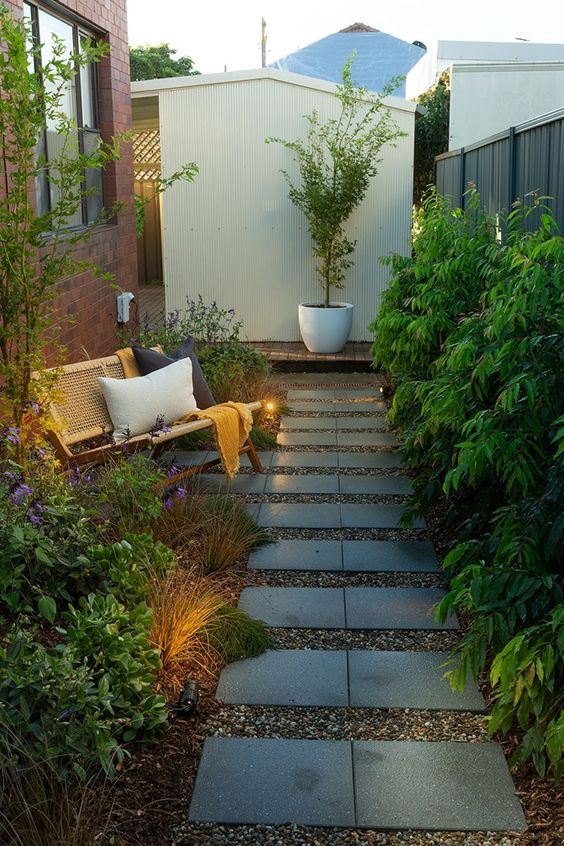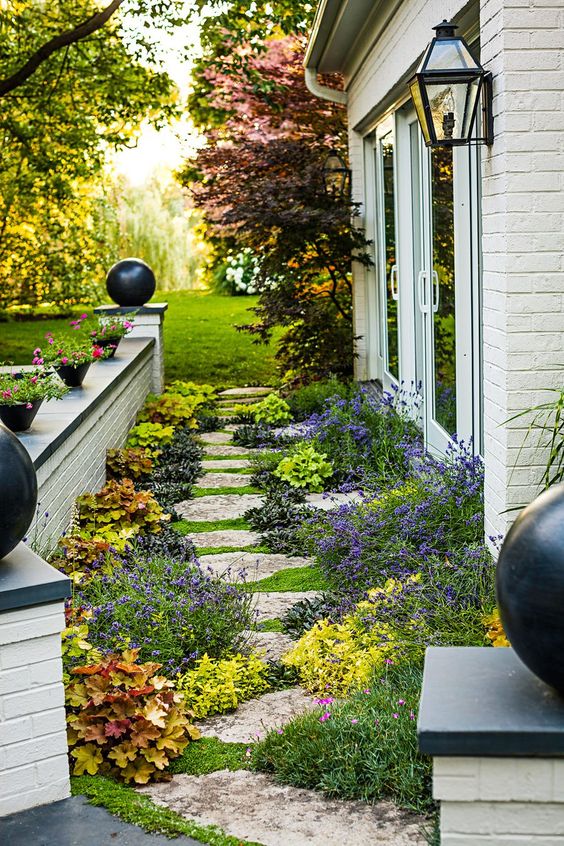 Multi-Zonal Space
Whatever the shape of your garden, zoning is a great way to add visual interest and functionality, to give a greater sense of depth and installing a real sense of intrigue. Use planting, screens, walling, or changes in materials to create different areas. Hide a seating area with plant-covered screens or use different sized paving to give the impression of space. Use different paving materials and patterns to create a sense of transition from each area.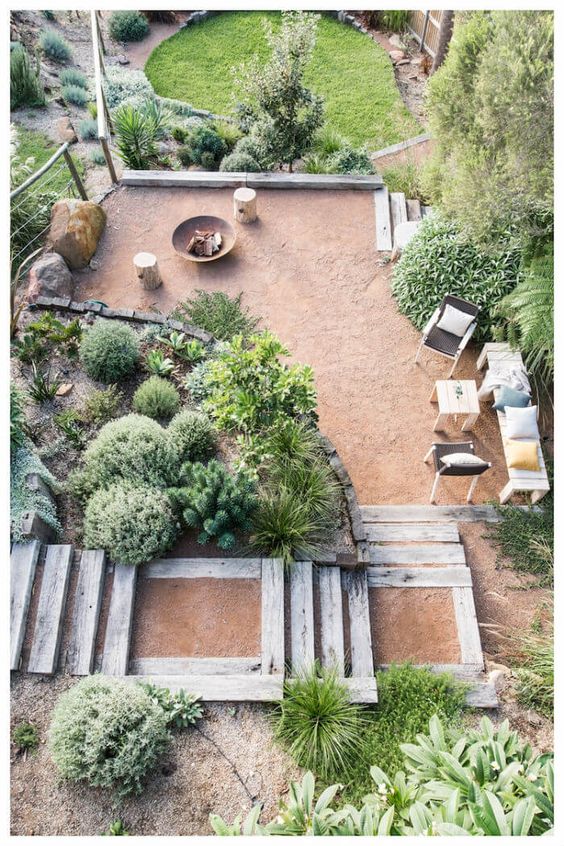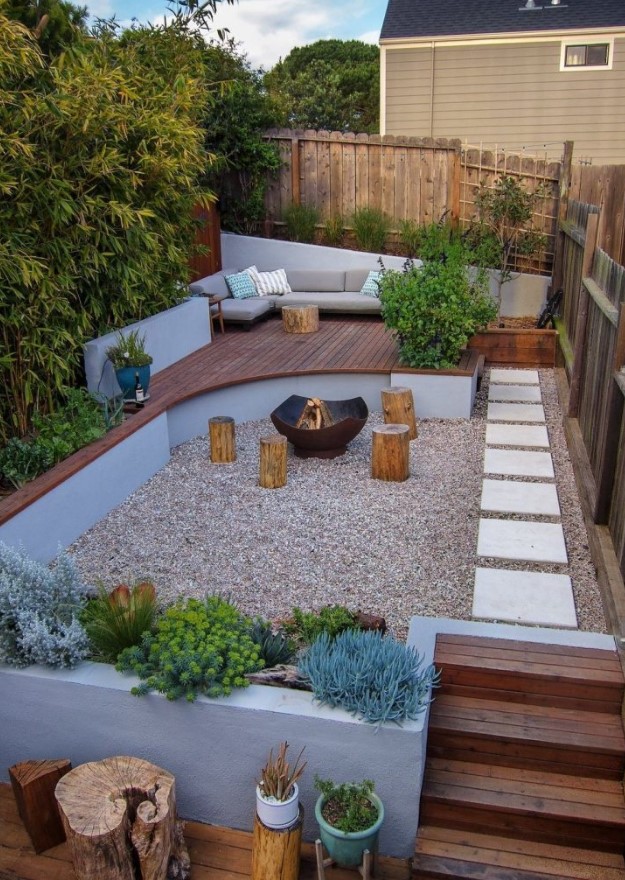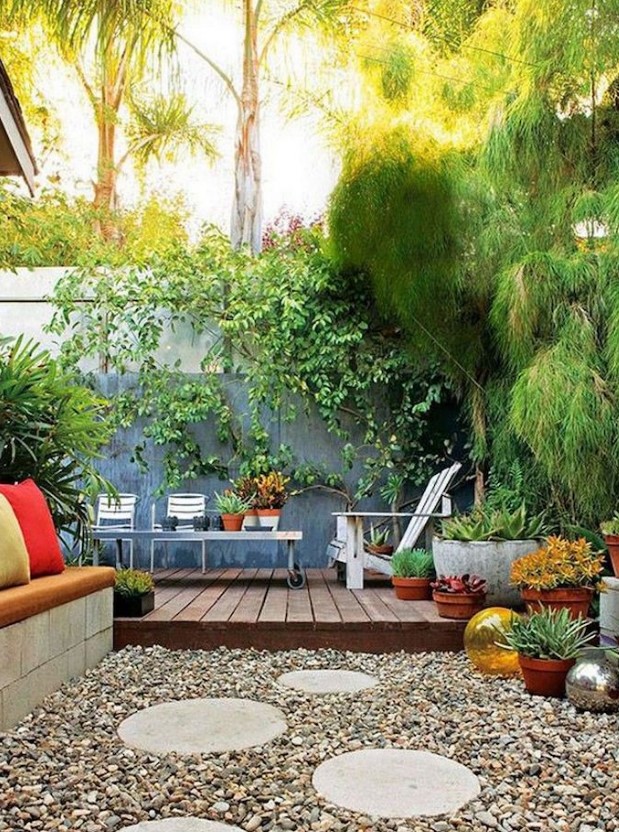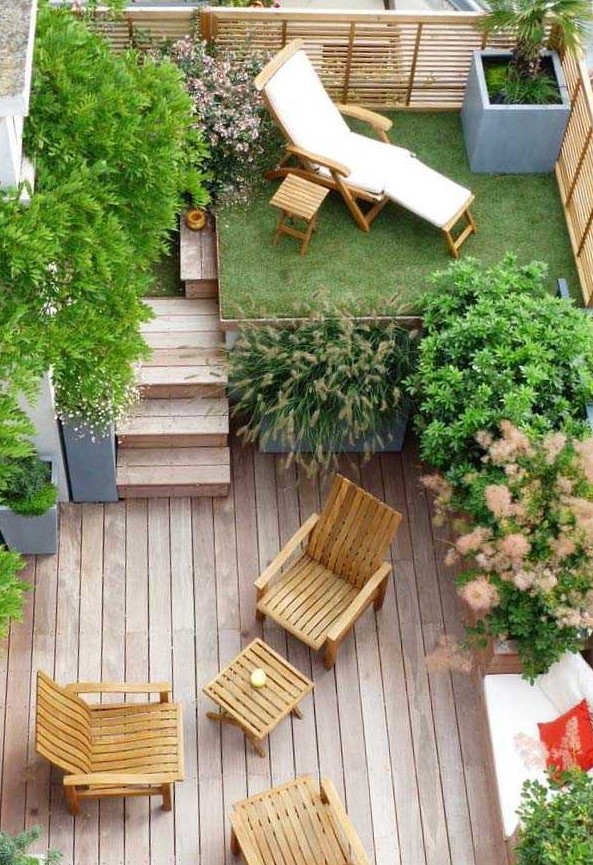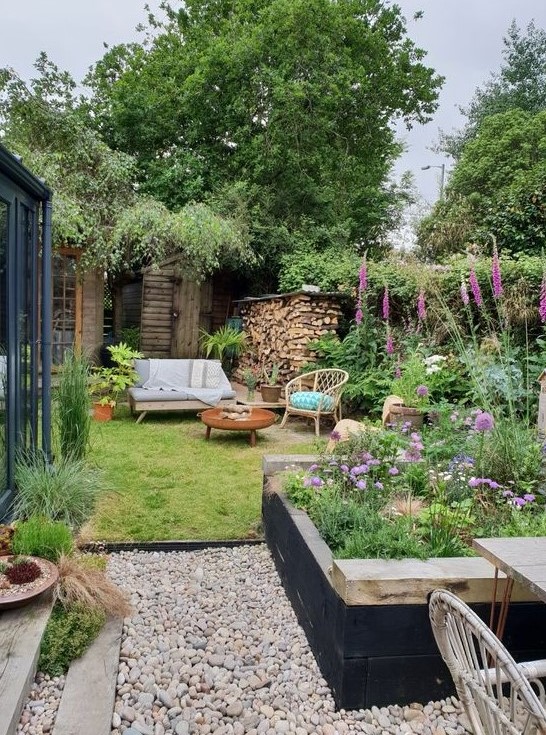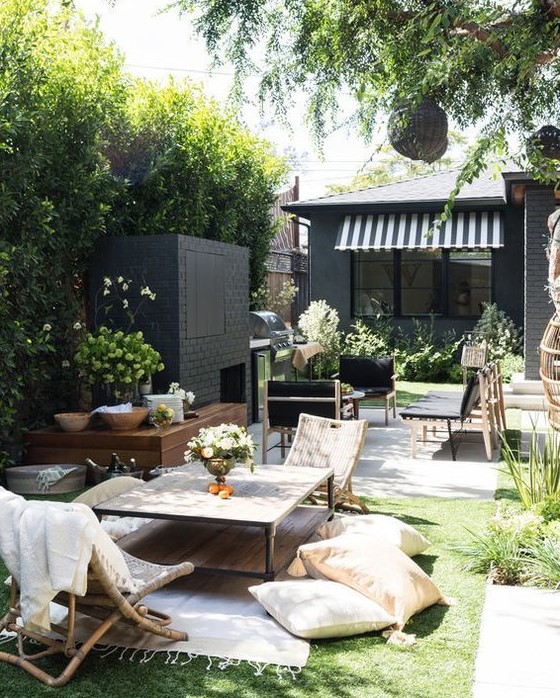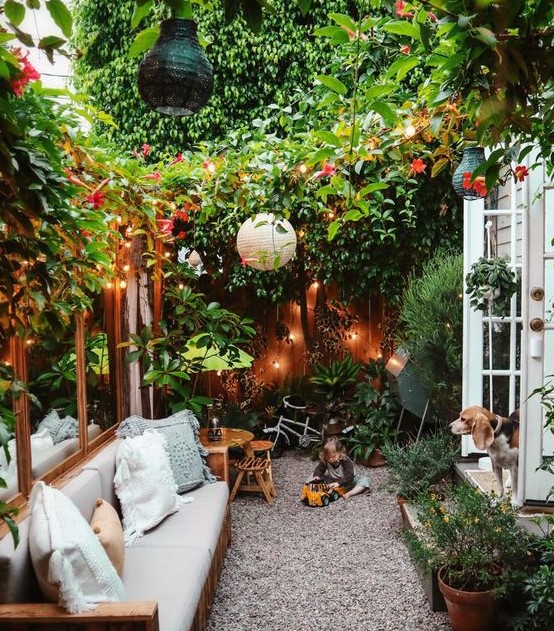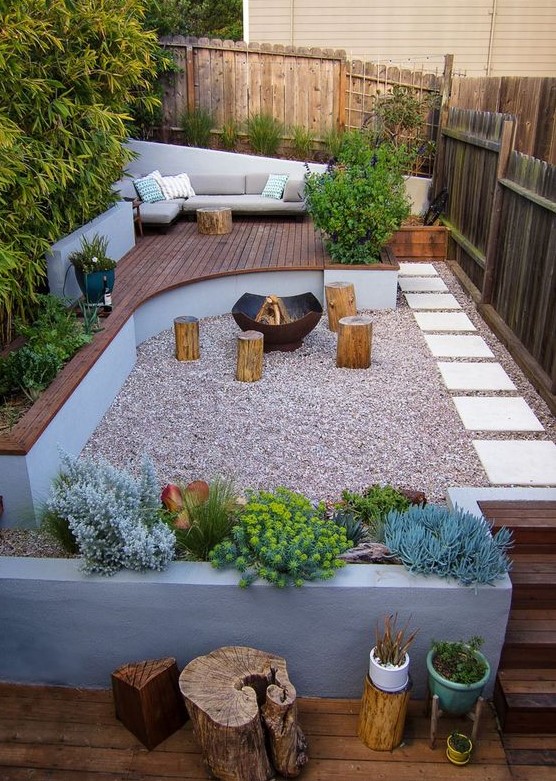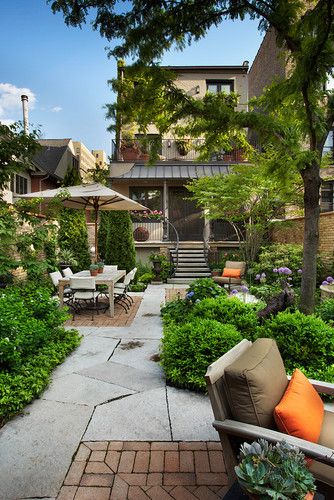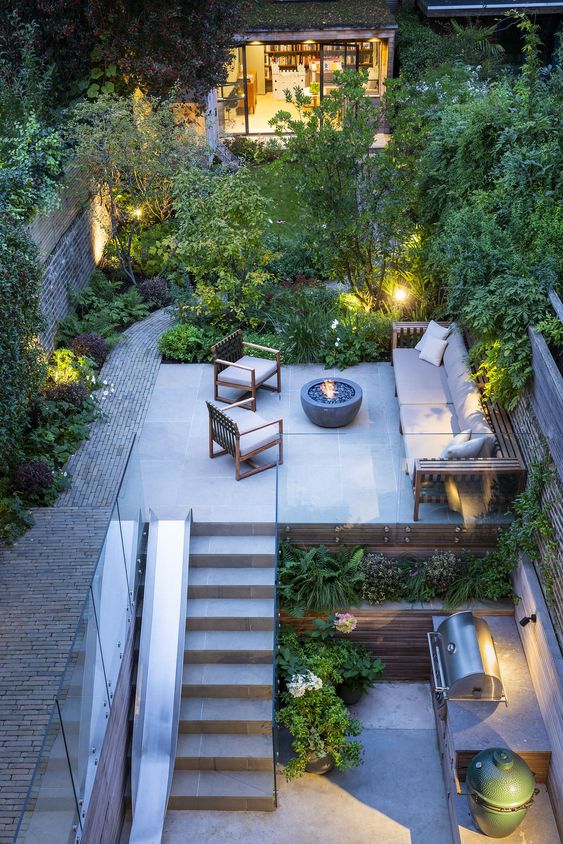 Paved Patio
If you've only got a tiny patio to play with, don't despair. There are plenty of vertical garden ideas you can try, including the addition of a living wall: a clever way to make a small space feel full of greenery. Look out for hanging planters made up of pockets, ready to be filled with herbs, flowers, or even veg, for easy installation. They will instantly soften harsh lines and landscaping materials and up your growing potential. Lining a wall with some of the best trees to grow in pots is also a great approach for either bordering or breaking up the layout of your space and making a statement. They can offer a subtle screen too – ideal for overlooked gardens.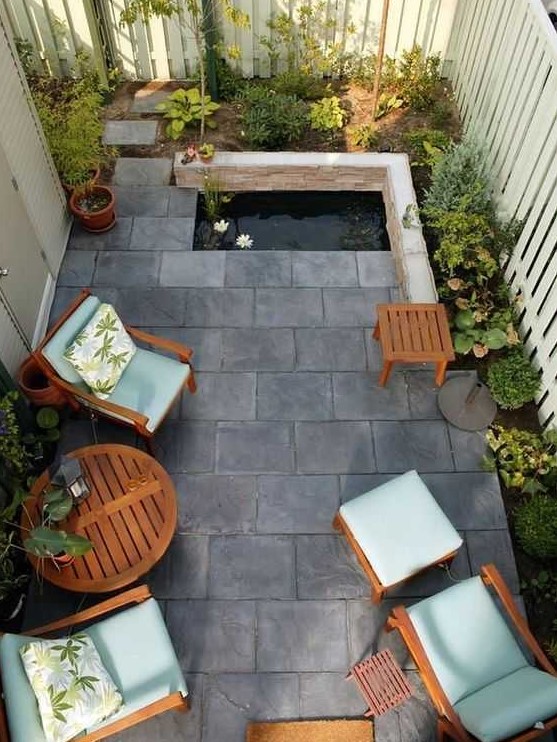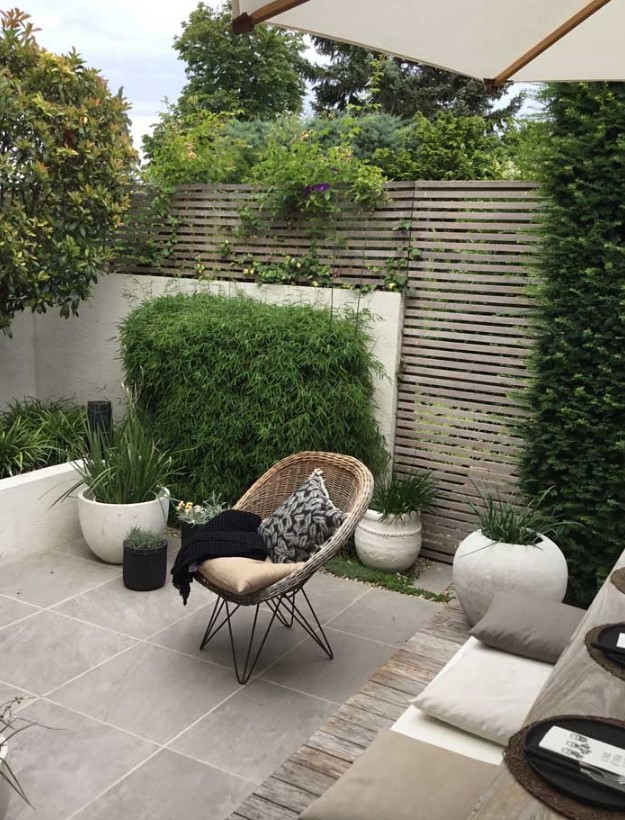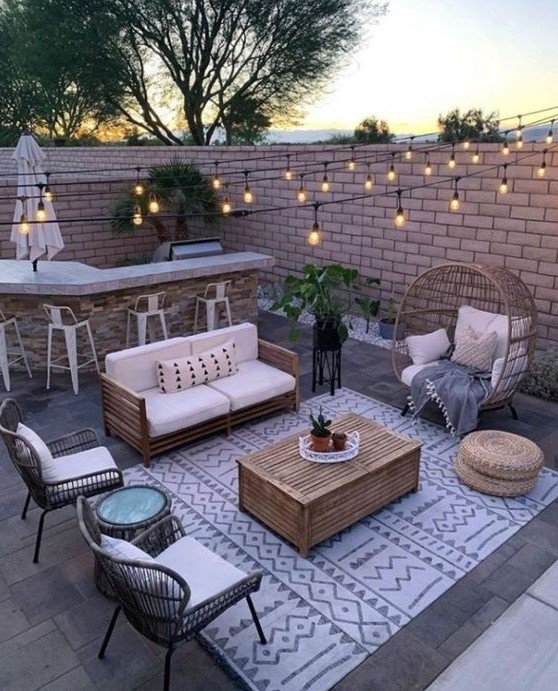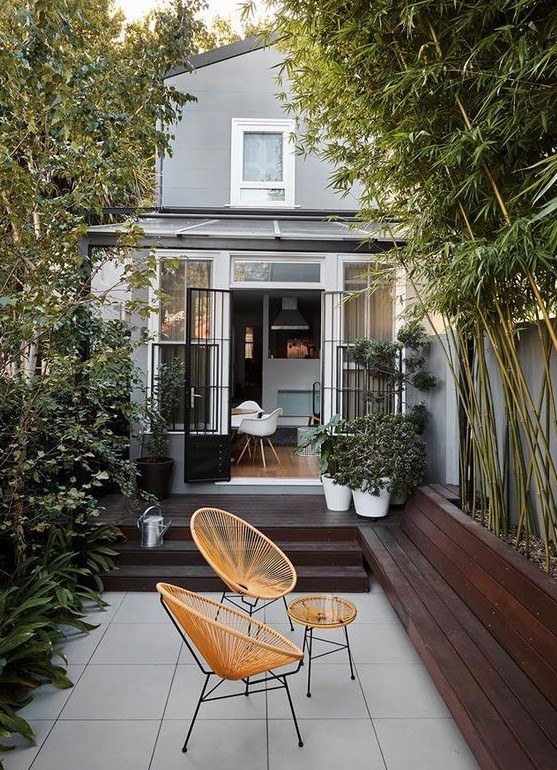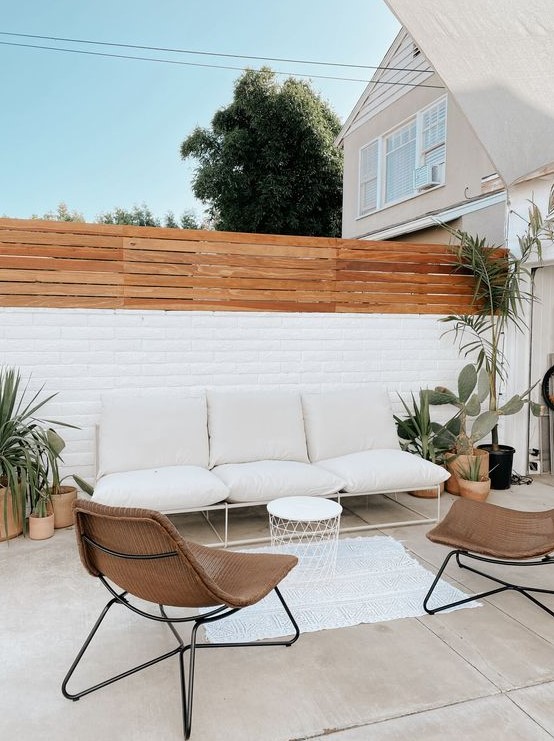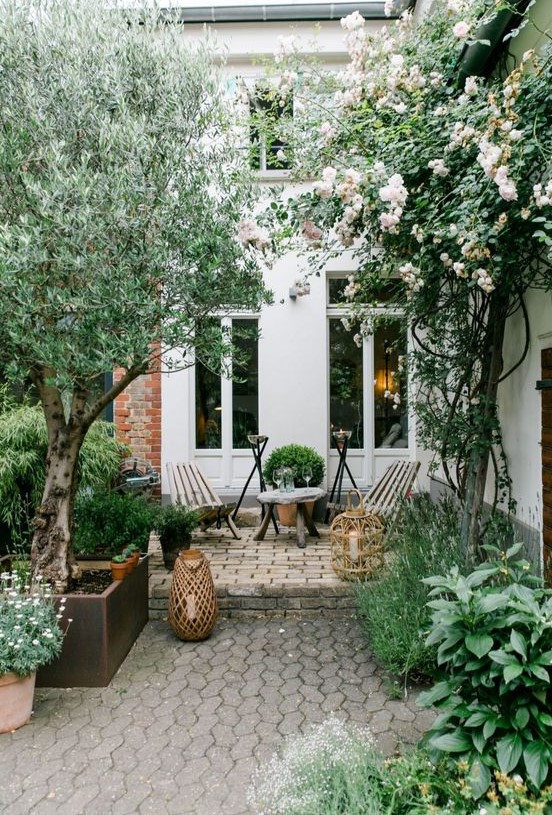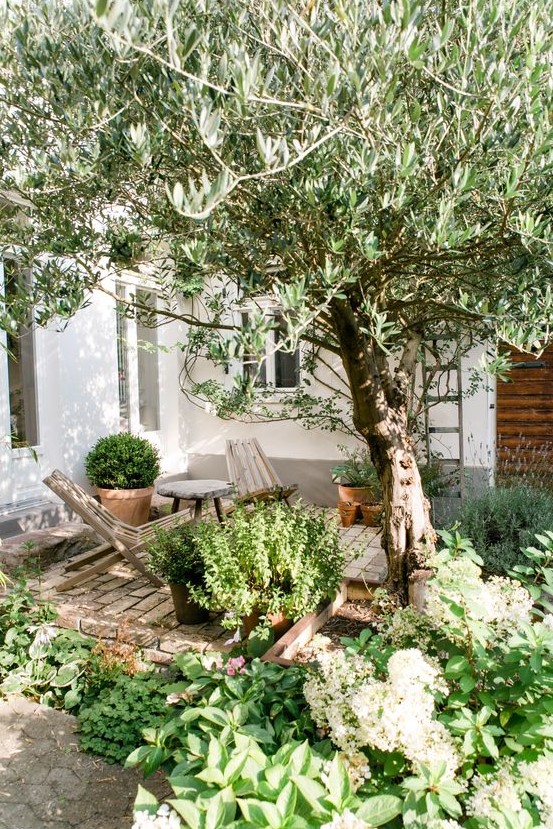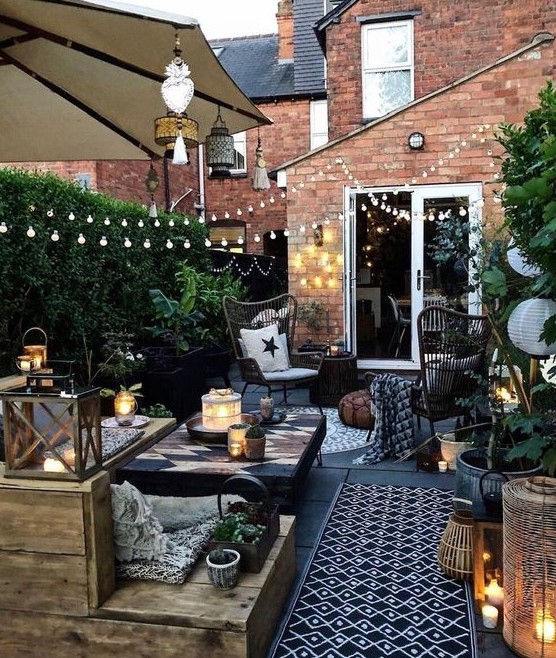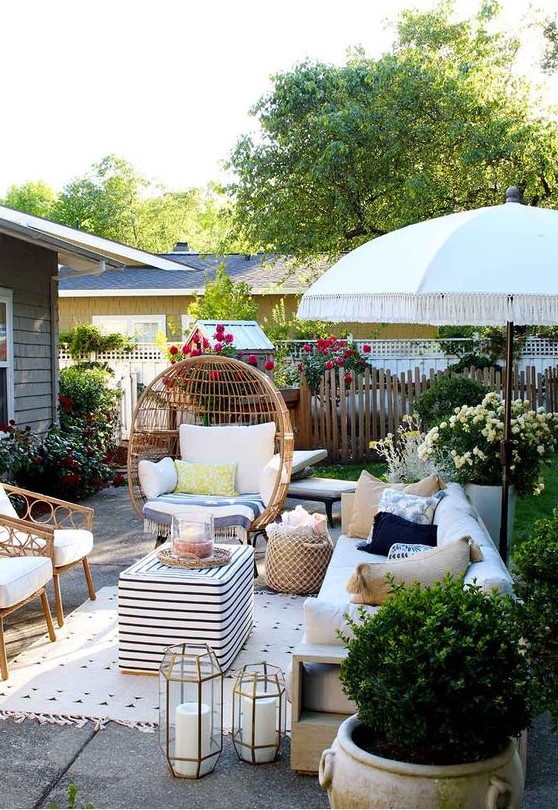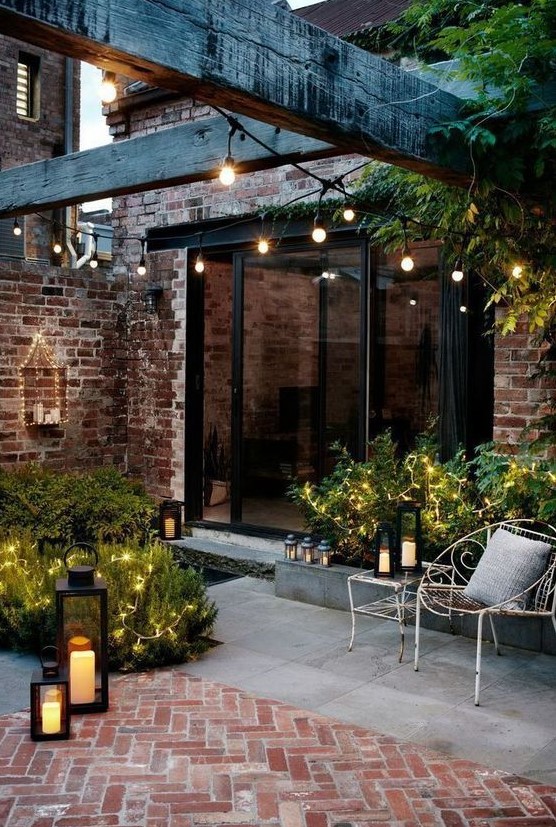 Side Gardens
Stuck with a side garden? Curved features – such as this pathway and fire pit – can help widen the sense of space. In fact, fire pits are the ideal centerpiece for small plots as they provide a focal point that can be enjoyed all year round. In winter, you can gather next to it with friends and family to keep cozy, toasting marshmallows and enjoying its magical glow beneath the stars. In summer, they're perfect for upping the ambiance of an evening party. Using a pale material for the ground cover is also a good move to brighten the overall scheme.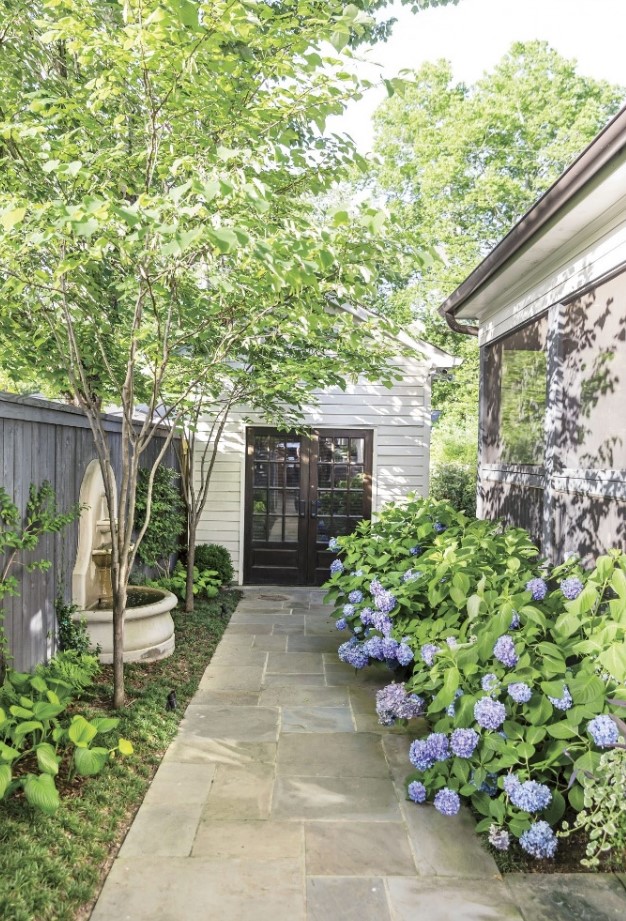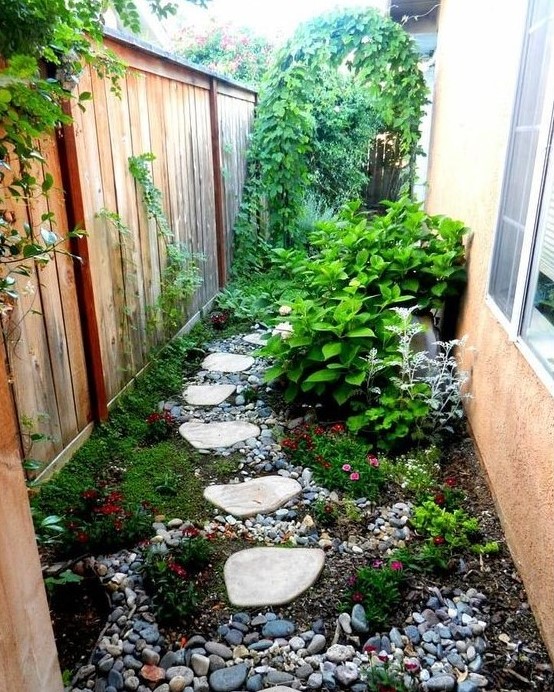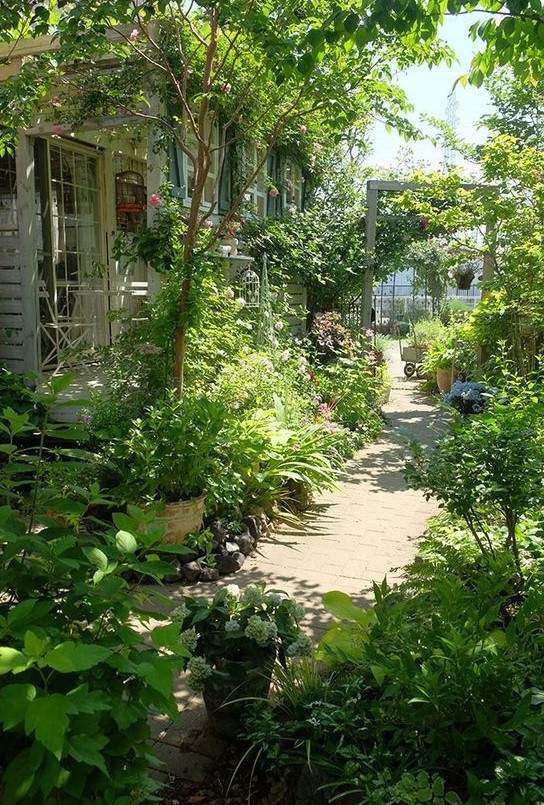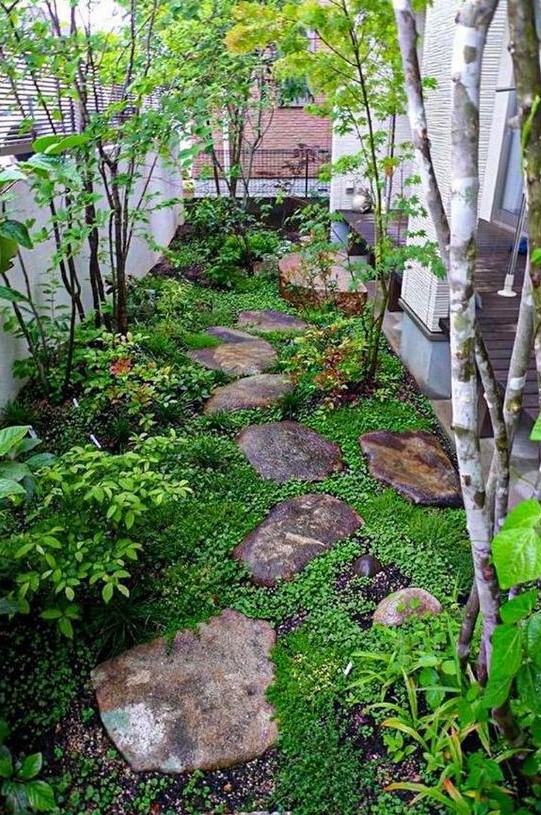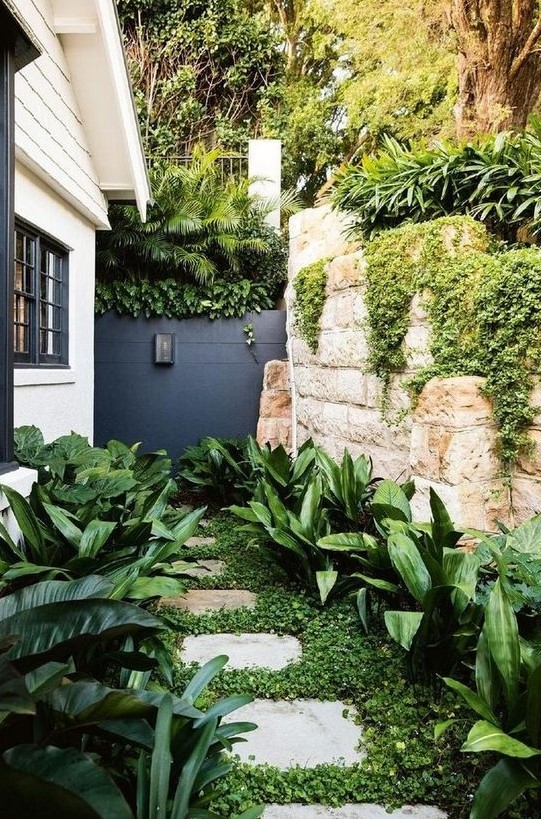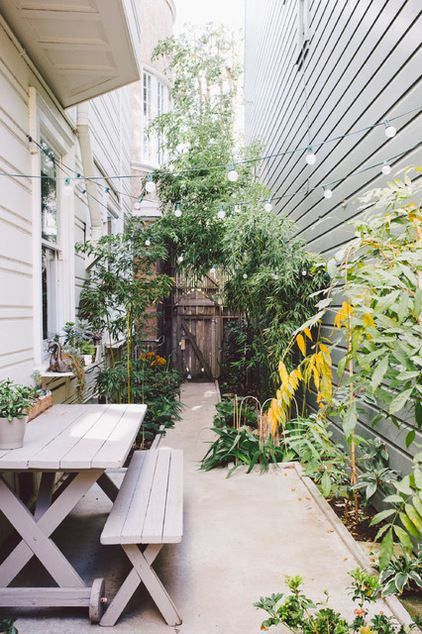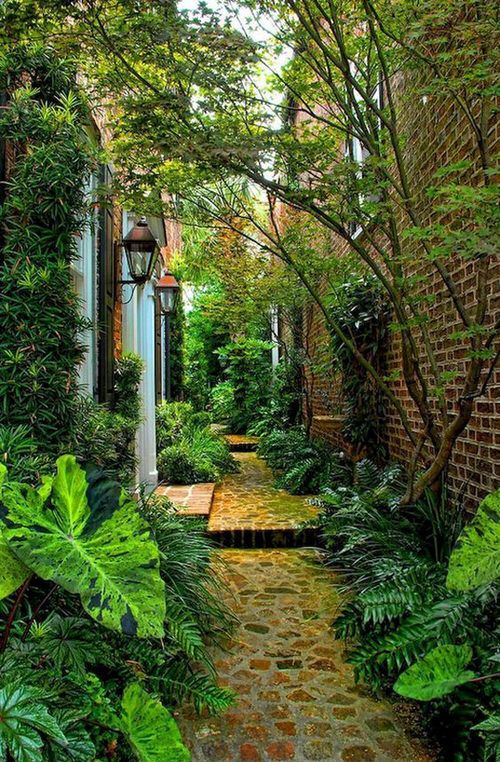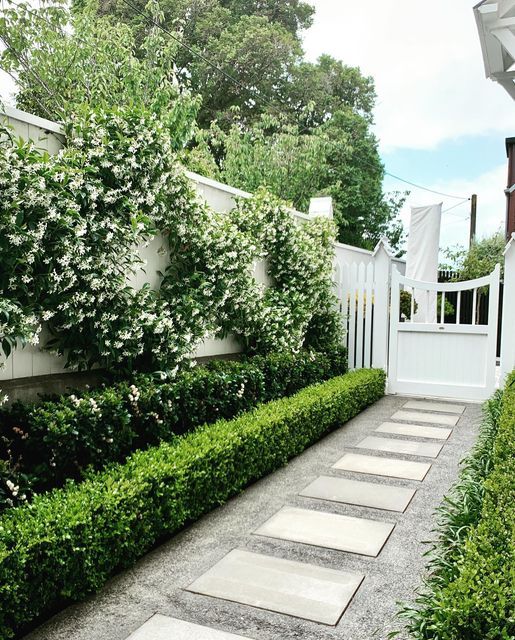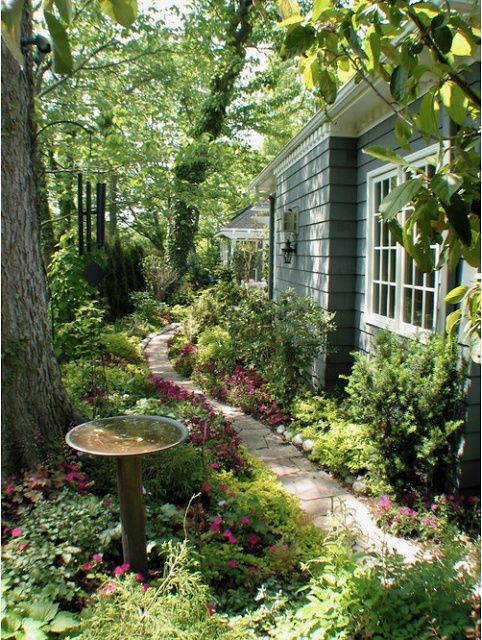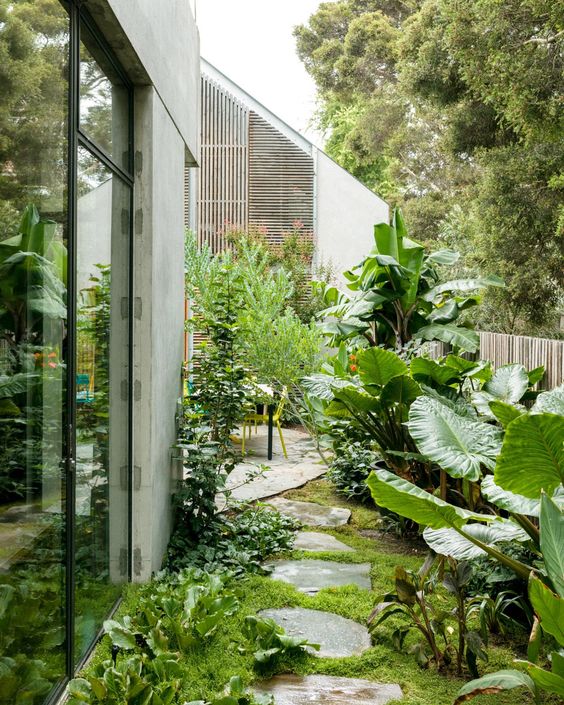 Raised Deck Garden
The garden above is a great example of an outdoor extension to the home, complete with a chiminea, a comfy sofa, and even storage. Raising it up slightly onto a deck separates it from the small lawn. It's the perfect alfresco living space. Clever garden lighting will encourage you to enjoy the space throughout the day and late into the evening. These are all the layout ideas for small gardens that we consider the most working ones, did you like any?