Living Area: 224 sq.ft. ( Width 14′ x Depth 16′ )
Details: 1.5 floor, Kitchen, Loft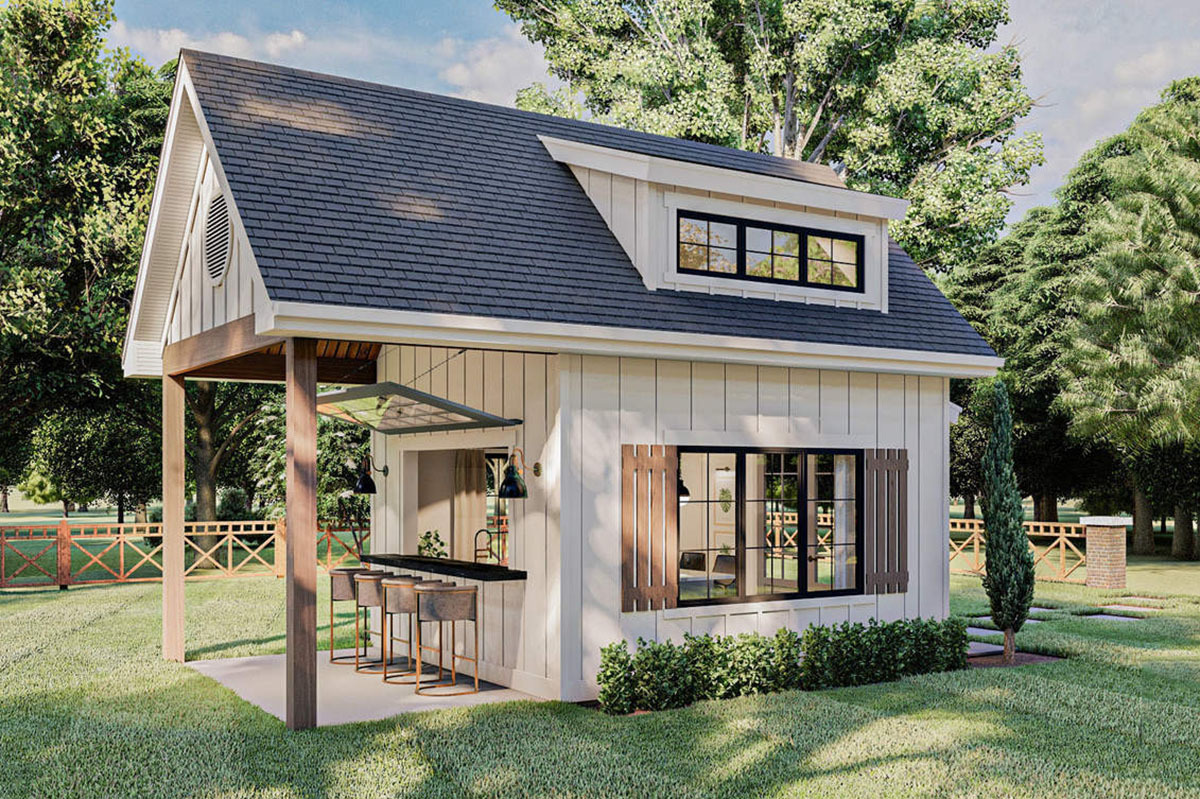 This modern farmhouse backyard office redefines home office designs by creating a cozy yet productive setup for you to work in.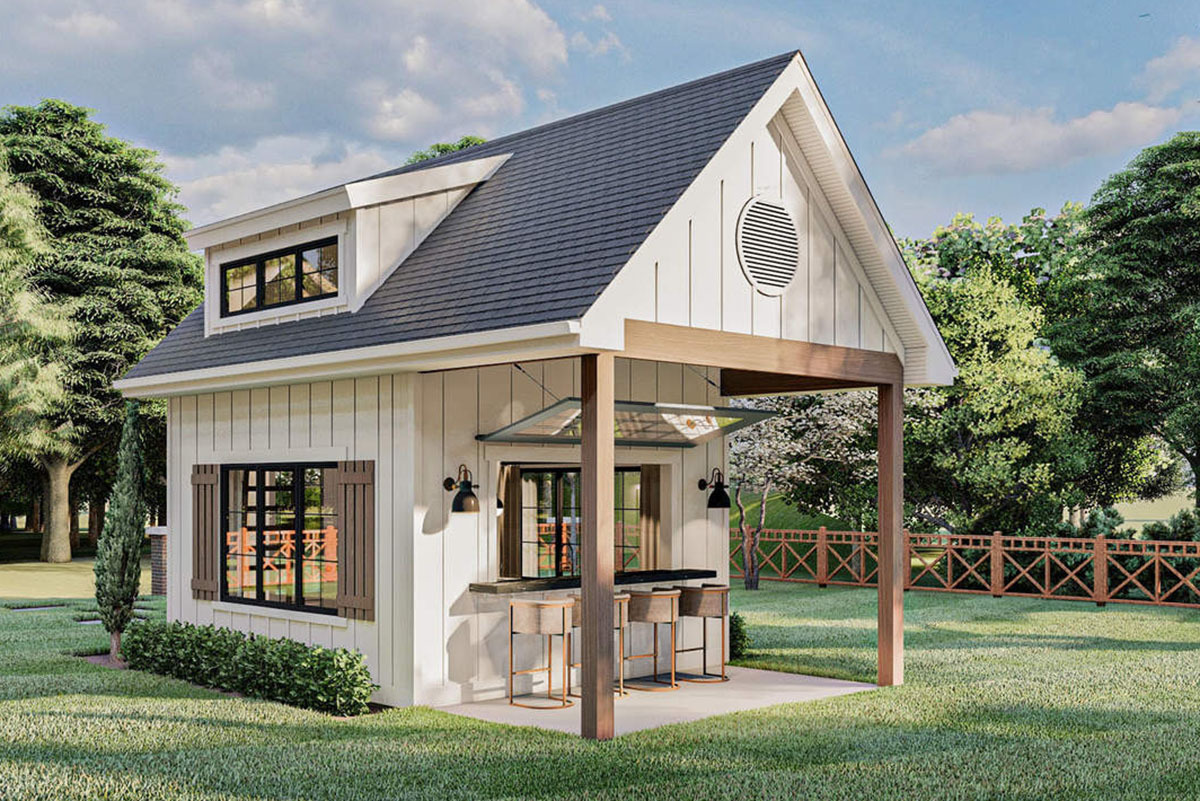 Moreover, what makes this backyard office especially unique is that it can be a wonderful value addition to your existing homes and farmhouses, being more than just an office room.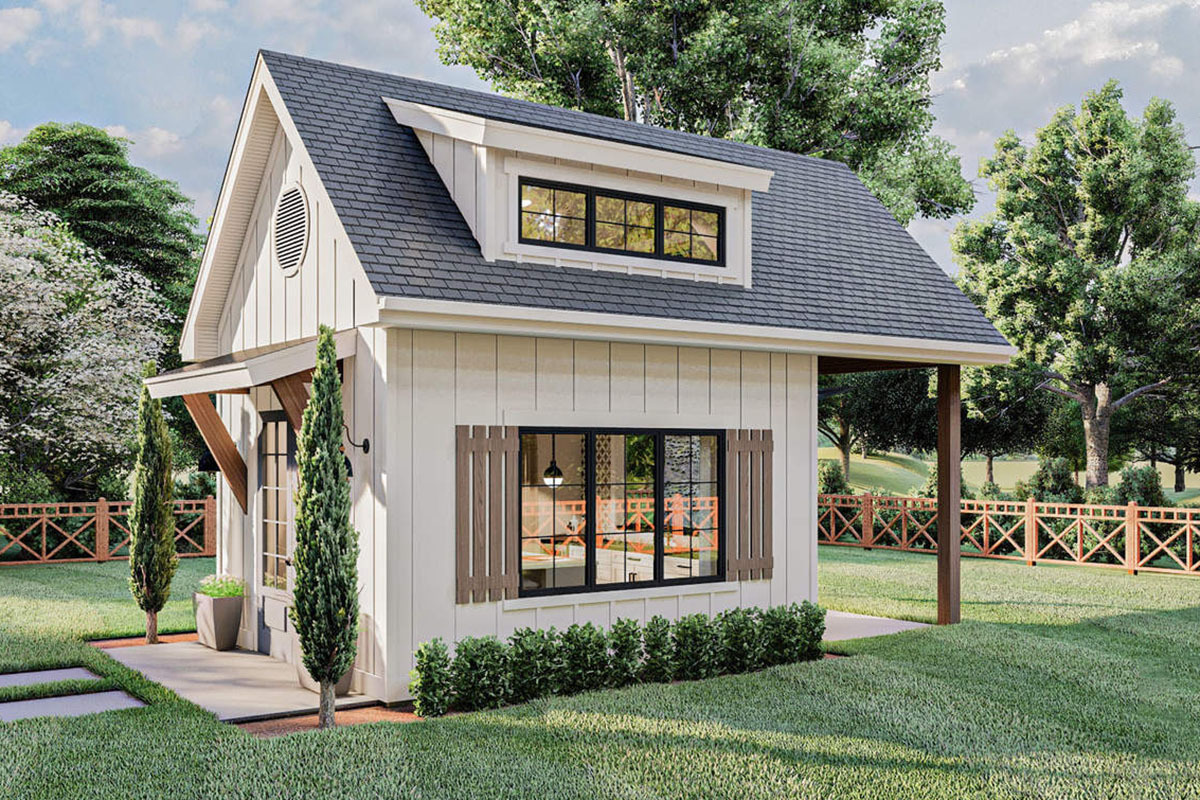 This compact 224 sq. ft. farmhouse has an office space on the main floor, which comes with additional amenities like dual refrigerators, kitchen sink, and bar top, to name a few.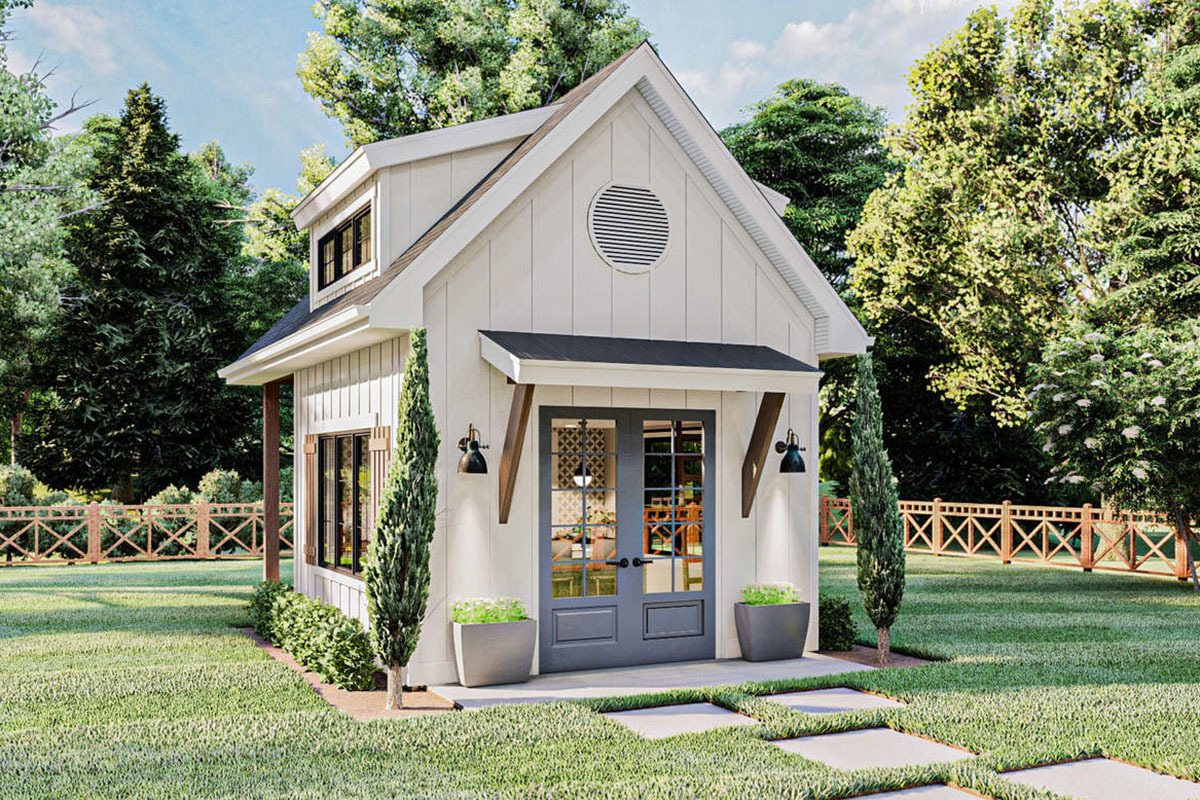 Meanwhile, there's also a covered patio in the back, plus a wonderful loft that can be accessed through a wooden ladder, where you can get some quiet time alone, watch TV, or even host a friend.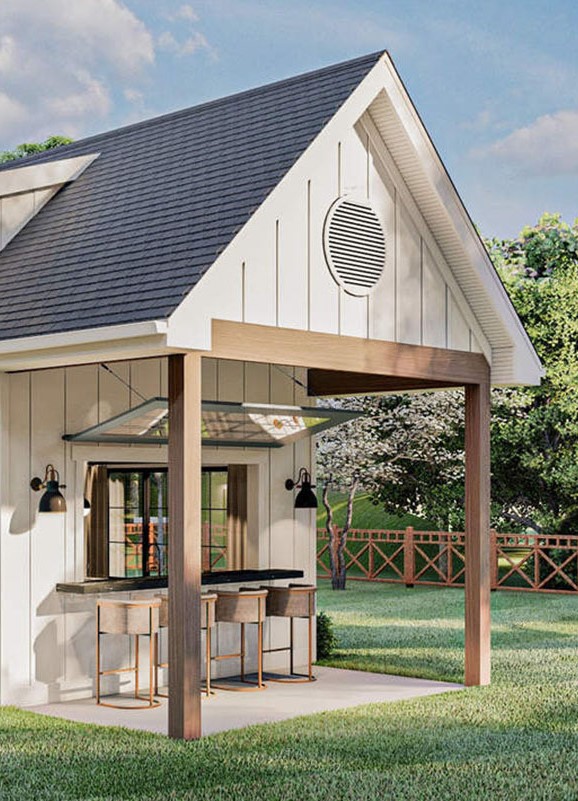 .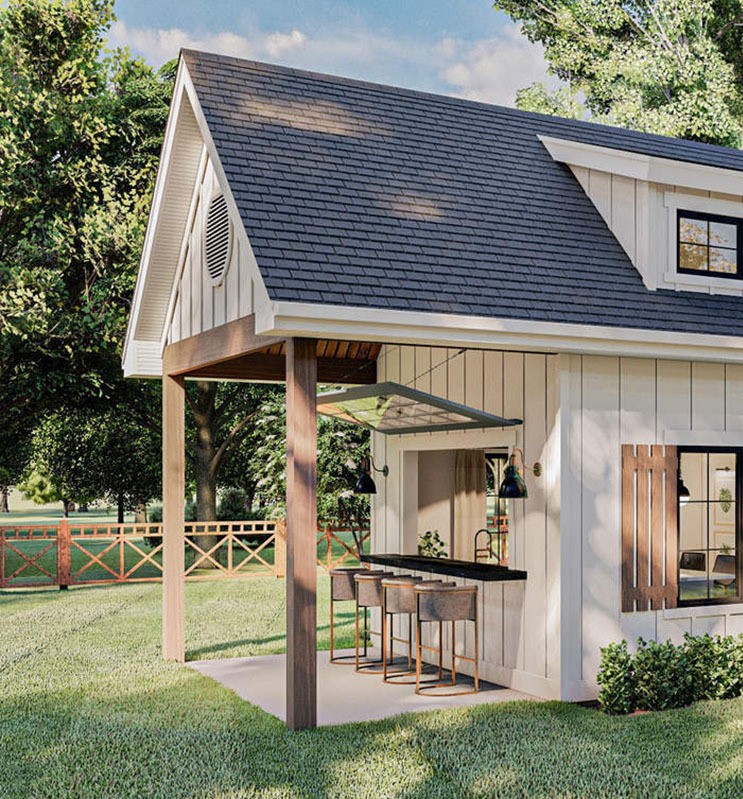 .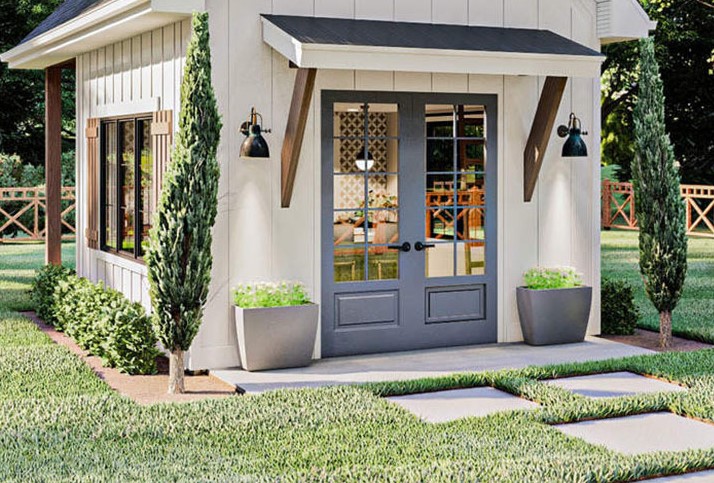 .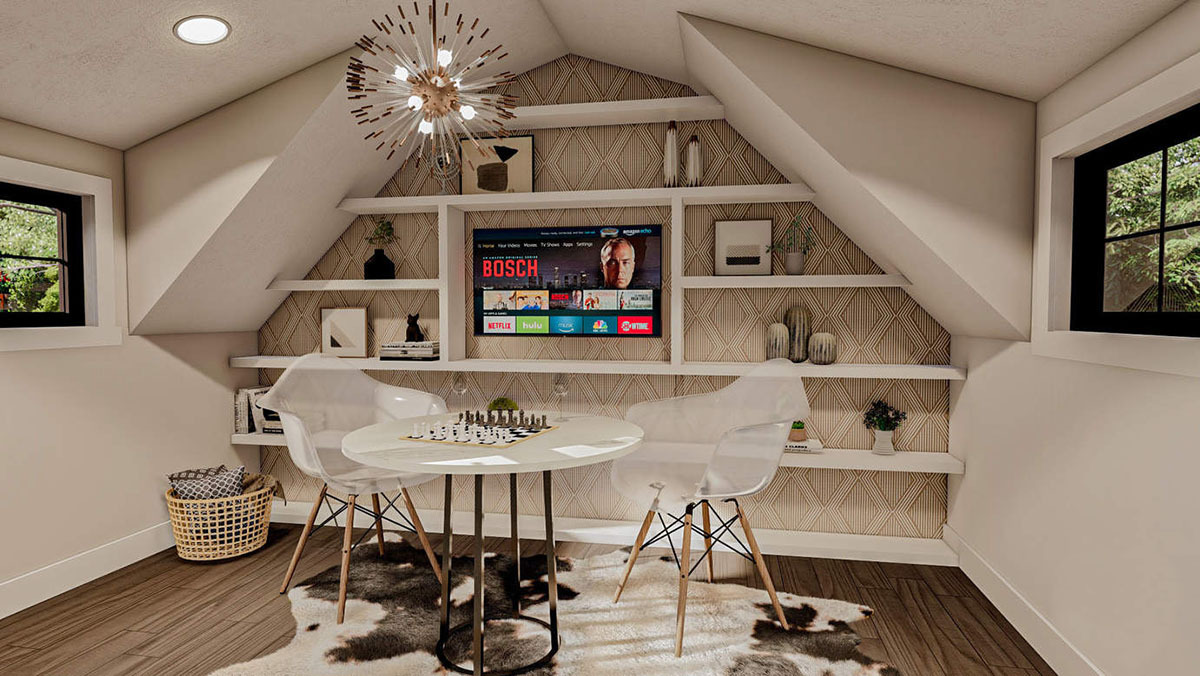 .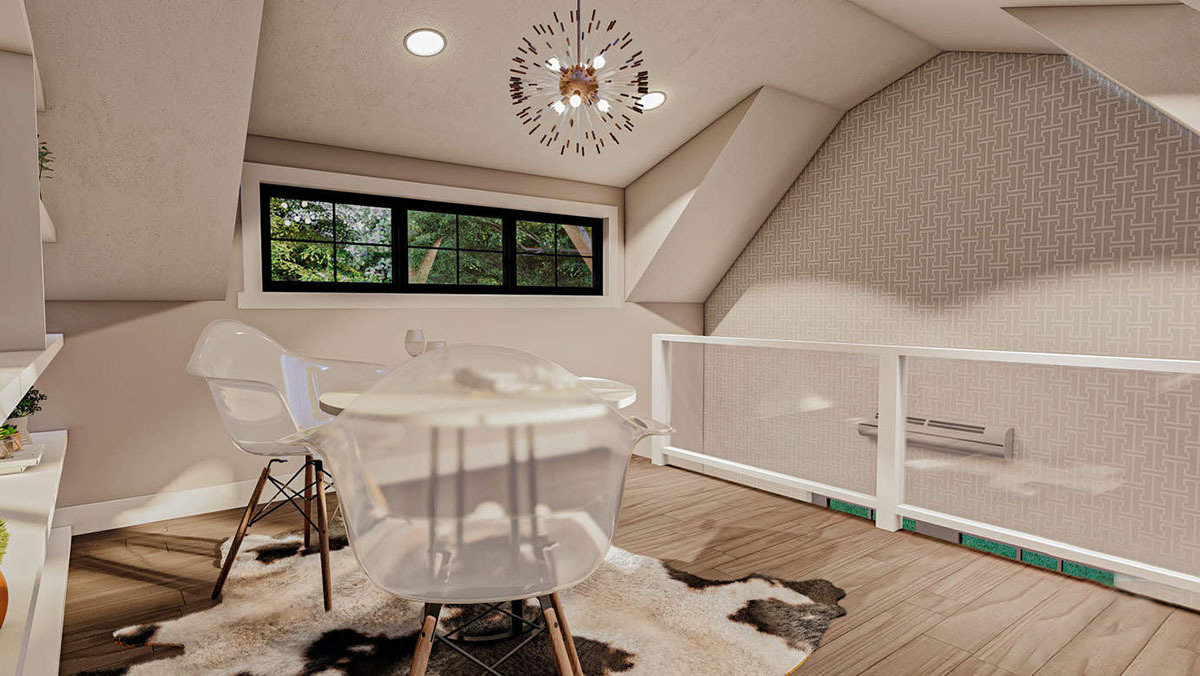 .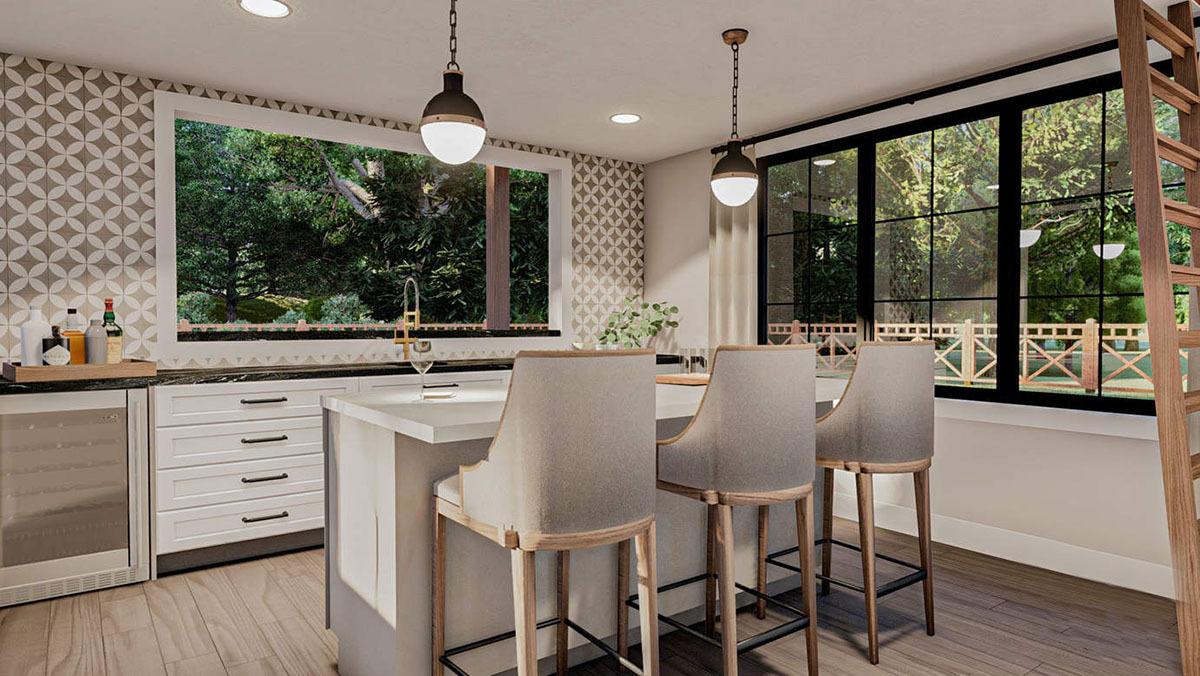 .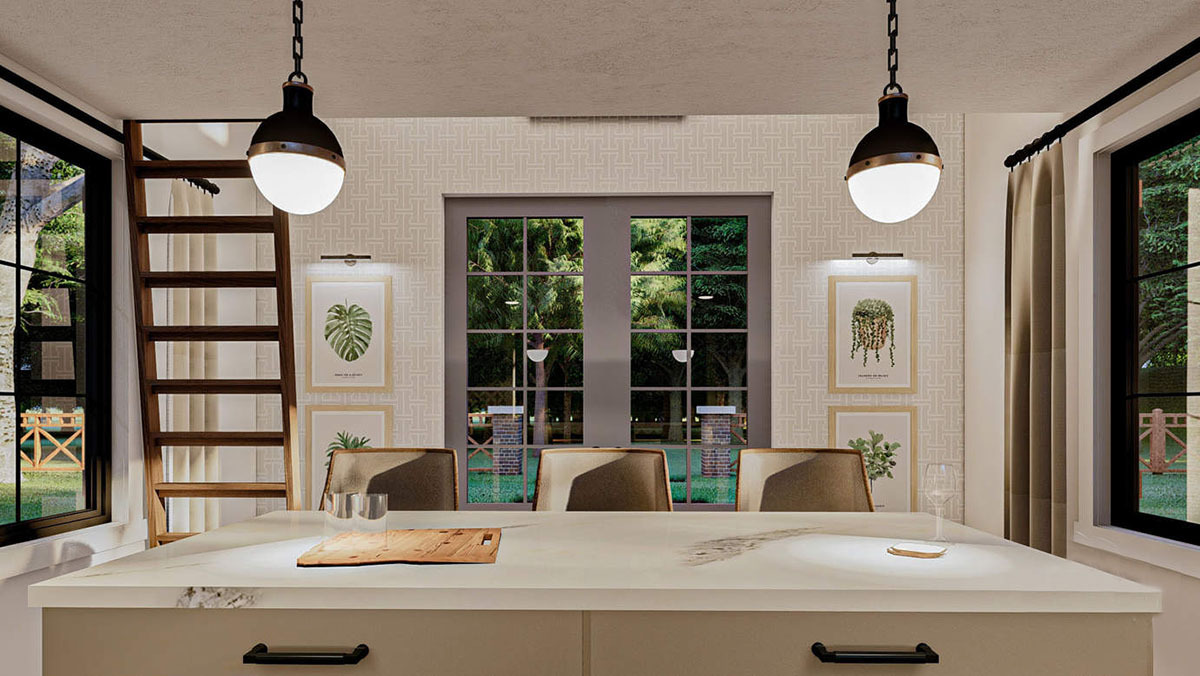 .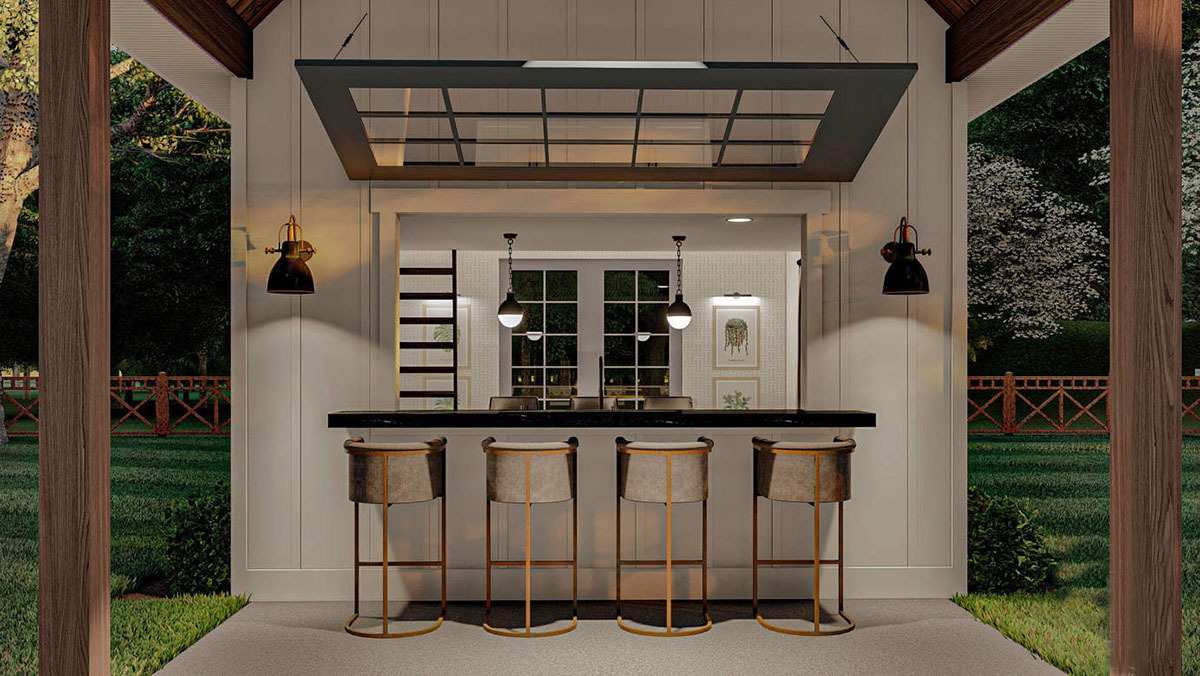 .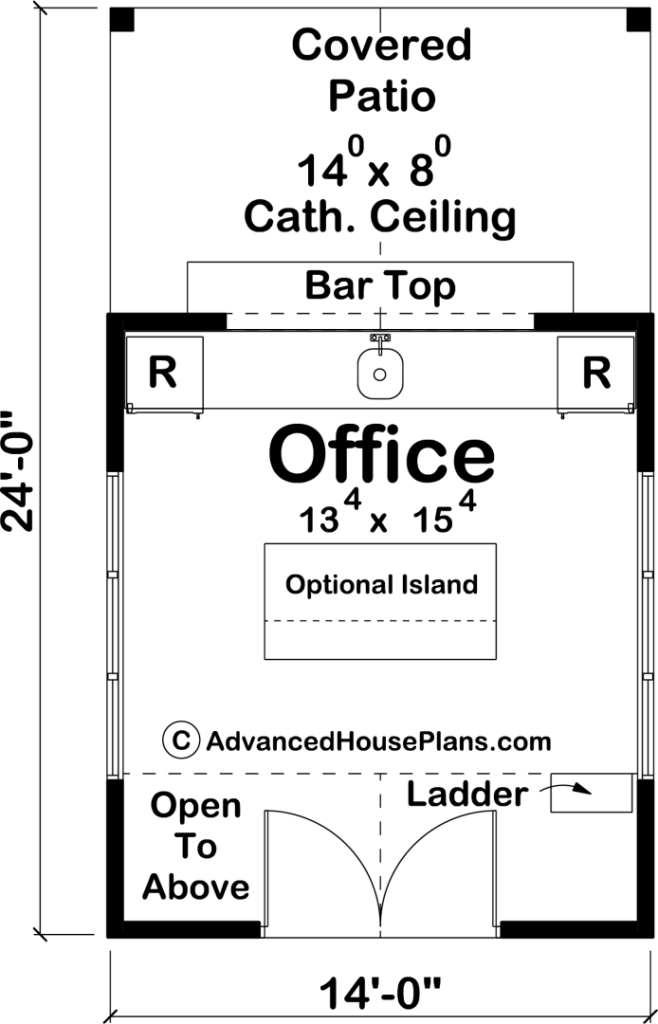 .